Having trouble viewing this email? Read it online.
(You will also find links to great websites for families there.)
Around the Community: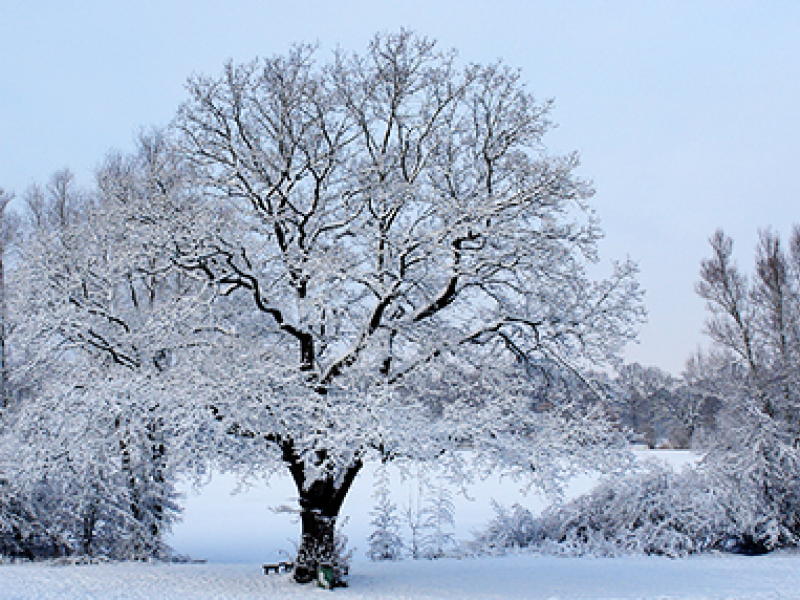 'Project Warm Your Heart' in Somerset County Collects Winter Clothes for Kids
Donations accepted through Oct. 30...
Fun ways to explore the Garden State in the fall...
Best New Jersey Hiking Trails to See Leaves Change Color
See the fall leaves change color with these hikes, which put the best of New Jersey fall foliage on display BESTOFNJ.COM
More fun things to explore in the Garden State!
Here Are The 12 Best Kept Secrets In New Jersey
New Jersey has a treasure trove of delightful secrets, just waiting to be discovered. ONLYINYOURSTATE.COM
5 Halloween Attraction to Hit Near Basking Ridge
Halloween is right around the corner and the kids are ready to celebrate. Need ideas? Check out this list of attractions near you...Read more

20th Annual International Festival Moves from Basking Ridge to Somerville YMCA, Oct. 18 Through music, dance, costume, cuisine and games, the festival celebrates many diverse cultures...
An Imagination Celebration! REALLY ROSIE
Book and Lyrics by Maurice Sendak
Music by Carole King
October 2 – 18, 2015
Fridays at 7:30PM
Saturdays and Sundays at 4:00PM
Rosie, the sassiest kid on her block of Brooklyn's Avenue P, entertains herself and her friends by acting out show biz fantasies, notably directing and starring in an Oscar winning movie. Written by the author and illustrator of Where the Wild Things Are and other popular children's books, Really Rosie is a jewel for children and adults. PURCHASE TICKETS
---

Did you know the State Theatre offers students special discounts on tickets to select upcoming performances?!

Click here to take advantage of some of the best deals in town >
Get discounts on tickets to shows like Munich Symphony Orchestra, Hal Holbrook in "Mark Twain Tonight!," Compañia Flamenca Jose Porcel, Cirque de la Symphonie with the NJSO, Peking Dreams, and more! For a complete list visit: StateTheatreNJ.org/students

* Astronomy Day - October 17
* Skies over Hogwarts - October 30
* 3M Observatory
* The Sky Above - a program for those with autism or other developmental disabilities.
Planetarium News:
Laser Halloween!
Oct. 17, 18, 24, 25 & 31 1:00 pm
Planetarium, lower level
NJSM is horrified to premiere its new Laser Halloween show!
This terrifyingly fun laser experience will send chills up your spine as you witness prowling vampires and haunting demons. Dazzling lights jump out from the darkness in fun renditions of seasonal music such as Purple People Eater and Monster Mash. Laser Halloween is a ghoulish way to celebrate the Halloween season... if you dare! To print a coupon valid for $1 all public shows and for complete show descriptions, click here.
Special Event: International Archaeology Day
Oct. 17 10:00 am - 4:00 pm
Immerse yourself in New Jersey archaeology! Enjoy a full day featuring activities for all ages. Older children and adults will enjoy a gallery tour in the New Jersey's Original People exhibit, where you'll discover what life was like for prehistoric inhabitants, their tools, and more.
Stop by the A Much Moved People exhibit, where you can watch the film "Raritan Landing, A Road to the Past," the story about the first port in the New Brunswick area and how it was re-discovered through archaeology.
Visit the Imagination Studio where children of all ages can participate in a pottery "reconstruction" activity, a scavenger hunt, and a sandbox archaeology program. And get hands-on while you talk with experts at a prehistoric artifact identification table. For a complete schedule, visit our website.
Storytime: How The Dinosaur Got To The Museum Oct. 17 & 18 2:00 pm
Imagination Studio, lower level
In celebration of Earth Science Week (October 11-17), this fascinating story explains how many people it takes to find, excavate, prepare and mount a dinosaur for exhibition.
Did you know? The first nearly complete dinosaur skeleton was found in Haddonfield NJ! The Hadrosaurus foulkii became the New Jersey State Dinosaur in 1989. Visit the Paleo Lab to see real fossils collected by our working scientists in the field and ask questions. Make a dinosaur craft to take home. Join us on the 3rd weekend of every month for a story and a craft activity. Storytime is designed for families with children ages 4 to 8.
Special Event: NJSM's Halloween Spooktacular!
Oct. 31 10:00 am - 3:00 pm
It's a Creepy Crawly Halloween! Celebrate Halloween with a day of fun activities at the Museum, including a children's costume contest, stage show, and free Planetarium show! For a complete schedule of events click here.
Important Play at Shakespeare Theater of NJ
Performance & Ticket Information at the Shakespeare Theater of NJ.
WHERE: Liberty Hall Museum, 1003 Morris Ave, Union, NJ
Apple Harvest Time:
Stroll our orchard and pick your own apples. You don't have to travel far for some fun fall, shop local! Subject to Supply. Please call 908-527-0400 to ensure the apples are ripe to pick!
ADMISSION: Apple Picking Fee: $5 per person. Apple Bag Fee: Small Bag: $8; Large Bag: $10. Monday - Saturday, 10 am - 4 pm.
Ghost Tours:
Join us for a spine-tingling tour of Liberty Hall Museum, after hours! Museum staff will share their own paranormal experiences with you before embarking on a guided, candlelit tour of the museum. Perhaps you'll even come away with your own ghost stories! Light refreshments will be served; space is limited and fills quickly, so make your reservation today! Friday, October 23 at 7pm or 9 pm.
ADMISSION: $20 for adults; $18 for LHM Members/Kean Alumni/Students; $13 for children (16 years and younger). Reservations required, please call 908-527-0400
Pumpkin Patch Day:
Join us for our Annual Pumpkin Patch day – a fall tradition for so many families! Enjoy a day filled with pumpkin picking, hayrides, pumpkin carving and painting, crafts and much more! Saturday, October 24 (Rain date; October 25) from 10 a.m. to 5 p.m.
ADMISSION: Children: $12.00, Adults: $6.00, Under 3: Free, Additional charge for pumpkins; lunch available for purchase from vendor. Reservations suggested; please call 908-527-0400
A Day in the Life of American Girl Samantha Parkington:
Experience a day in the life of American Girl Samantha Parkington! Treat that special girl in your life to an authentic Victorian afternoon, featuring a turn-of-the-century tour of Liberty Hall, hands-on activities and crafts Samantha herself might have enjoyed, and a Victorian-era tea party! Recommended for ages 6 – 12.Saturday, November 14 from 1-3 pm.
ADMISSION: $20 per child & one adult; $15 for LHM Members. Reservations required; please call 908-527-0400
Big Apple Circus Embraces Autism
Sun, November 8, 2015 at 2pm & 5pm
Ladies and gentlemen! Step right up and see the greatest, most amazing show in town! Created by New York's Big Apple Circus especially for audiences on the autism spectrum, this crowd-pleasing performance features world-class artists and acts, with incredible feats of juggling, balancing, plate spinning, and aerials… and—of course—the Ringmaster! More details HERE.
More Autism-Friendly Performances available.
Thanks to Ruth Ross at http://www.njartsmaven.com/ for some of these listings.
Let Your Fingers Do More Walking…the Power of Imaginative Play
from kateywrites
FILED UNDER IMAGINATION, INSPIRATION, OUTDOOR PLAY,PARENTING, STORY IDEAS
There are days when I wonder if my kids have bubble gum for brains. They live in a house full of books, toys, craft supplies and prime hide-and-seek real estate. They have bikes and scooters, hula hoops and jump ropes, balls of every shape and size in the garage. There's a swing set in the backyard and a garden in the front. The options for fun are everywhere, and yet they whine and complain. "I'm BO-RED! I can't think of ANYTHING to do."
Then there are days like today, when I watch my kids play in the most amazing ways. And I remind myself that a house and yard full of toys can't compete with the magic of a fall day in a forest. Maybe they are, in fact, bored. Maybe what they need is a little change of scenery, so their imaginations can be freshly inspired. I certainly need that when I'm writing.
This morning my two younger daughters (7 and 6) came with me to drop their big sister (10) at the theater class she takes at a nearby community college. Since it doesn't make sense to leave and come back for a 75 minute class 20 minutes from our house, I came prepared with books, paper and markers to entertain them.
I shouldn't have bothered.
The minute the girls saw the forested area near the theater building, turning gold and brown and russet in the October air, they had their own plans. Fallen leaves, pine cones, acorns and twigs called to them – and they entered into an ecstasy of imaginary play.
The pictures probably tell a better story than I would. (Please pardon the picture quality – I didn't come prepared to document shadowy play, and these are all off my phone.)
The fun starts with gathering supplies.
Good thing we brought a basket!
The girls imagine animals left without a home when their tree blew down, so they build a tent of sorts.
Make a table and benches…
and pine needle beds with stick pillows and leafy blankets
Somebody gets concerned that the ground floor might get crowded…
So she builds an attic. "But just for very light guests. Like moths, and crickets."
"What if it rains?" The girls build walls with the help of an imaginary team of ants and a monkey named Bananas. (By no small coincidence, I am sitting nearby, eating a banana.)
Time for finishing touches! What good is a guest cabin if the guests can't get there?
The stories these girls create – and build and enact – continually amaze me! Children's capacity for invention is so vast! I hope I can capture half their imagination and drama and fun in the stories I'm working on right now. In the meantime, I'd love to hear from you. What inspires the storyteller in your kids? Be it nature, or Legos or baby dolls. please share your experiences in the comments below.
Have a great week! And don't forget that play is a huge part of #RaisingReaders!