Please note, the library will be closed on Tuesday May 24th for staff training and Monday May 30th for Memorial Day.
There will be
NO Baby/toddler/PJ/storytime programs
the week of May 23rd.
Programs will resume May 31st.
Coming Soon @ Bridgewater Library:
There will be NO Baby/toddler/PJ/storytime programs the week of May 23rd. Programs will resume May 31st.
Storytime (For Ages 3-6, siblings welcome) Tuesdays 10:00 a.m. Second session at 1:30pm.
Toddler Time (For Ages 18 months-36 months) Wednesdays, and Fridays at 10:00 a.m.
Baby Time (For ages birth - 18 months) Thursdays 9:30 a.m.
Pajama Time (all ages) Wednesdays at 7:00 p.m. (PJs optional)
No Registration Required for any of these.
Join us for stories, songs, movement and fun!
Click HERE to register for these programs.
Homework help through the end of May:
Around the Community:
SEUSSICAL AND HENRY & MUDGE COMING SOON AT PAPER MILL PLAYHOUSE
SEUSSICAL Saturday, June 11, 2016, at 10AM
Theatreworks USA For ages 5 & up
"Oh, the thinks you can think" when Dr. Seuss' best-loved characters and stories hit the stage in this unforgettable musical. The noble Horton the Elephant, the one-feathered bird Gertrude McFuzz and the antics of the Cat in the Hat steal the spotlight!
WHERE:
Paper Mill Playhouse, 22 Brookside Drive, Millburn
TICKETS:
All tickets are only $12.75.
Tickets may be purchased by calling 973-376-4343, or at the Paper Mill Box Office on Brookside Drive in Millburn, or online at
www.papermill.org
.
A SPECIAL AUTISM-FRIENDLY PRESENTATION
HENRY AND MUDGE Sunday, June 12, 2016, at 10AM Theatreworks USA For ages 4 & up
Sometimes it's tough being a kid, but life is a lot easier and a lot more fun when you've got a great big canine buddy to share your adventures! Follow the exploits of Henry and Mudge in this musical based on Cynthia Rylant's best-selling books.
An Autism-Friendly Performance planned in cooperation with the Paper Mill Autism Advisory Team. "Meet Your Seat" Open House Friday, June 10, 2016, 4:00 – 6:00 pm
Major funding for autism-friendly programs is provided by the Merck Foundation, with additional support from C.R. Bard Foundation, The Karma Foundation, MetLife Foundation, Nordstrom, and PSEG Foundation.
---
BRING THE KIDS TO RED BANK TO SEE "WHERE THE WILD THINGS ARE"—TICKETS ON SALE NOW FOR LIMITED RUN
CLICK HERE TO PURCHASE TICKETS!
WHERE: Two River Theater, 21 Bridge Avenue, Red Bank, NJ 07701 732.345.1400 tworivertheater.org info@trtc.org
---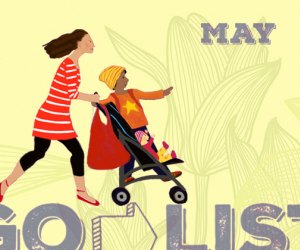 Looking for more fun ideas to do with your family? Take a look at: "MOMMY POPPINS-NJ", "FREE FAMILY FUN NJ" and FUN LINKS FOR FAMILIES -- EVENT LISTINGS (see list on the right side of the blog).

---
Let Your Fingers Do More Walking:
SAFETY NEWS YOU CAN USE:
MEMORIAL WEEKEND IS APPROACHING AND WITH IT, POOL FUN – DON'T LET IT TURN TO FAMILY TRAGEDY…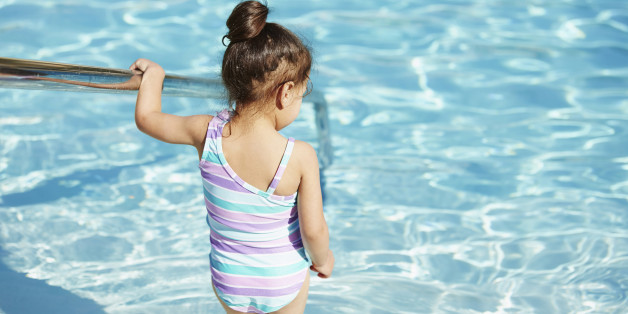 TRINETTE REED
WHAT EVERY PARENT NEEDS TO KNOW ABOUT DRY AND SECONDARY DROWNING
In a harrowing 2014 blog post, writer Lindsay Kujawa described her family's brush with secondary drowning after her son, Ronin, slipped into the water for maybe 20 seconds at a pool party. At first he seemed fine, if a bit shaken. But hours later, Ronin was being rushed to the hospital in an ambulance while his mother helplessly watched his oxygen levels fall. Though he recovered, Kujawa wrote that she was "forever changed since this happened."
"Before [that day] I had never heard of secondary drowning," she continued. "If I had heard of it before, I would have done things differently." With that in mind, and with summer swim season upon us, here are five basics about dry and secondary drowning all parents should know.