ALL our libraries are air-conditioned…we are a great go-to place in this hot weather!

Note: The all the SCLS libraries will be closed on July 4th in observance of Independence Day.
The Bridgewater Library has lots of programs and activities planned this summer for children and teens but we need your help to ensure that everyone gets to enjoy them. Recently many of our programs requiring registration have "filled" very quickly but many of the registrants are not actually showing up. Other kids who would have loved to attend never get to come because the program appears "full."
If you have registered for a program and realize that you won't be able to come, please call (908 526-4016x126) or email us
(
bwljuv@sclibnj.org
)
as early as possible so we can make someone on the waitlist very happy.
Next time that waitlisted participant might be your child!
Programs at the Bridgewater Library:
Craftacular: 3, 2, 1...Blast Off! (Ages 3-6)
Tuesday, July 3rd, 10am (repeats
at 11:30
) Registration required.
Make your very own rocket ship! Let's see how high they can fly!
Storytimes will resume July 3rd
(along with lots of other summer programs in our "Dream Big – READ" Summer Reading Club!)
Toddler Times will be on Thursdays at 10 & 11, Baby Times on Fridays at 9:30 & 10:30.
(No registration required.)

Storytime Craftaculars (which do require registration) will be on Tuesdays at 10:00 & 11:30.
Our summer calendar is now available on the website or you can pick up a paper copy at
the library.
Looking for an evening storytime?
Bound Brook Library is offering a
Pajama Storytime (Ages 3 - 6) Wednesday at 7:00 pm on July 11th.
Register
here
for this program.
Relax and listen to some stories before bedtime.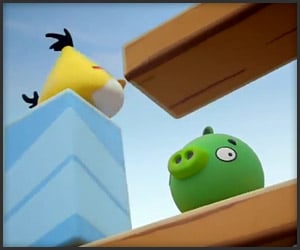 Live Angry Birds! (For Grades 2-5)
Thursday, July 5
from 3:30 pm - 4:15 pm Registration Required.
Join us for an angry birds party! Make your own angry birds and watch them fly as we create a real life version of this popular app.
PreSchool of Rock
(for ages 2+) Saturday, July 7th from 10:30-11:30am Registration Required.
Pool too crowded? Need to beat the heat? Then come by the library and rock out with 'Preschool of Rock!' Your morning will be filled with great music where children will discover, improvise, perform, and have fun!
Lunch Bunch: 'Runny Babbit: a Billy Sook' by Shel Silverstein
(For students entering grades 3-4) Monday, July 9th from Noon-1pm Registration Required.
Runny Babbit's topsy-turvy world is brought to life through wordplay and drawings.
Craftacular: Dream On! (Ages 3-6)
Tuesday, July 10th 10am (repeats at 11:30) Registration Required.
Sleepy stories and crafts - wear your pjs!
Daydreaming: Daytime Nightmares - The Zombies are Coming (Grades 1-5)
From 2-3pm Registration Required.
Perfect your Zombie walk for this afternoon of Zombie stories, activities, and crafts!
Book Buddies (For ages 3-8)
Wednesdays July 11, 2012 –August 1st.
From 1:30-3:30pm No registration required
Come met up with a buddy…a Book Buddy! Our teen volunteers can't wait to meet and sit down with your early and pre-readers! Children can choose a picture book to have read to them or they can read with their Buddy. This is a fun way to have a shared reading experience outside the family routine which helps support and encourage reading as a lifelong activity.
Magic of Brian Richards
(For ages 4+) Saturday, July 14th from 10:30-11:30am Registration begins June 29th.
Abracadabra, it's magic in the library! Join magician Brian Richards for fun and excitement as he performs amazing magic tricks, hilarious comedy, and brilliant storytelling. And be ready to participate - a good magic trick is nothing without volunteers from the audience!
Retro Game Day (All Ages)
(For all ages - families welcome!) Saturday, July 14th from 1:30-4:30pm No registration required
It's a blast from the past! Come to our Retro Game Day and play video games from the past 30 years!
Yosi's Pajama Party (Ages 3+)
Monday, July 16th
From 7-8pm Registration begins July 2nd.
Getting ready for bed in our PJ's was never so much FUN! Award-winning children's recording artist & entertainer, Yosi, rocks the house with a humorous & interactive Pajama Party! Dancing, singing and a cozy bed-time story make this the perfect family concert!
From schools and library events to various stages Yosi's shows are whimsical and imaginative, featuring an enthusiasm that is both magical and infectious. Yosi has five multi-award-winning CDs and his music can be heard nationally on Sirius/XM Satellite Radio, and WXPN - Kids Corner.
Fireflies Take Flight! (Ages 3-6)
Tuesday, July 17th 10am
Registration begins July 3rd. Repeats at 11:30.
Have you seen any fireflies this summer? We'll make our very own glowing fireflies today!
There are also LOTS OF PROGRAMS at other system libraries for children & teens…find their online calendars under the "events/programs" tab on our
home page
.
@ Bridgewater Library for Teens:
The Teen Summer Reading Program kicks off on Monday June 18th. Stop by anytime this summer to register. There will be lots of great programs and prizes!
Movie and a Sundae (Grades 6-12): John Carter
Monday July 2, 2012
from 6-8:30pm Registration required
Come cool off at the library by making your own ice cream sundae and watching a good movie!
Movie Fighting Magic with Stephen Davis
(for students entering grades 6+) Monday, July 9th from 7-8pm Registration begins June 18th.
Join Professor Stephen Davis and learn the secrets behind a believable stage fight. Come develop the tools you need to make a stage fight look realistic. Street brawls, hair pulling, and punches are choreographed with the precision of ballet and the safety of the participants always in mind.
Of course, once you learn how to fake a slap/choke/hair pull/punch, you will need to have the bruises to show for it! In the second part of this program, you will learn how to apply trauma simulation makeup - and even get a chance to look like you just stepped out of an action movie! This is a hands on, physical activity, so be dressed comfortably and ready to move.
Stephen Davis is the Professor of Theatre Arts at Centenary College.
5th & 6th Grade Volunteers
(For students in grades 5-6) Wednesday July 11th From 7-8pm Registration required.
STUDENTS IN GRADES 5 AND 6: Make a difference by volunteering at the library! Repeats most Wednesdays through August 1st (separate registrations required).
Open Mic Cafe Night (Ages 13+)
Thursday, July 12th & 26th. From 7:00pm – 8:30pm
Registration Required to perform. Repeats
Think you've got what it takes to get up on stage in front of your peers with nothing but your voice and guitar? Want to share your poetry, comedy, or original music? Then this is your night! Join us for this one of a kind experience, and help local musicians and writers get their voices heard. Depending on registration, artists will receive 10-15 minute slots to play music or recite poetry. Sign ups will be on a first-come, first-served basis. Please check back for more registration information.
**
You only need to register if you are interested in performing.**
TAB (Teen Advisory Board) Meeting (Grades 6-8)
Tuesday, July 17th From 5:30-6:30pm Registration required. TAB Meeting (Grades 9-12)
(For students entering grades 9-12)Tuesday, July 17th From 6:30-7:30pm Registration required
Do you want to make a difference at your library? Do you have suggestions for programs, new books, movies, or video games? Then come to one of our upcoming T.A.B. meetings! Community service hours will be awarded for attendance and snacks will be served.
Zombie Party! (Grades 6-12)
Thursday, July 19 from 6:30 pm – 8 pm Registration begins June 28.
Do you have what it takes to survive the Zombie Apocalypse? Our Zombie Party will put your "undead" knowledge to the test! We'll play zombie games (Zombie Trivia, Humans vs. Zombies tag, and more!) and have zombie inspired snacks!
Movie and a Sundae (Grades 6-12): Journey 2: The Mysterious Island
(Rated PG for some adventure action, and brief mild language)
Monday July 23, 2012 Registration begins July 2nd.
Come cool off at the library by making your own ice cream sundae and watching a good movie! The new journey begins when young adventurer Sean receives a coded distress signal from a mysterious island where no island should exist, a place of strange life forms, mountains of gold, deadly volcanoes, and more than one astonishing secret. Unable to stop him from going, Sean's new stepfather joins the quest. Together with a helicopter pilot and his beautiful, strong-willed daughter, they set out to find the island.
We have lots more great teen programs at the library this summer, check out our July and August teen calendars here.
Around the Community:
Get an early start on Independence Day with Hillsborough's Fireworks on Friday June 29th.
Hillsborough Fire Works! Auten Road Intermediate School starting at 6:30 PM Cost: FREE This year's celebration will again feature the popular food tent and a live DJ. Shuttle buses will be available from both Hillsborough Middle School on Triangle Road and Hillsborough High School on Raider Boulevard beginning at 6:30 p.m. Sponsoring the fireworks display is the Hillsborough branch of TD Bank on Route 206. Rain Date - Saturday July 7
Bridgewater will have fireworks July 4th at North Branch Park.
Click
here
for more fireworks schedules.
INTRODUCTORY HORSEBACK RIDES- Try Riding English-Style at Lord Stirling Stable Sunday, July 8 & 22, 2012
256 South Maple Avenue in Basking Ridge, New Jersey. Introductory English-style horseback rides on
Sunday, July 8 and Sunday, July 22, 2012 at 10:00 A.M. Register at the Stable office between 9:00 A.M. and 4:00 P.M. daily for July 8 beginning Monday, June 25 and ending Thursday, July 5;
. for July 22 beginning Monday, July 9 and ending Thursday, July 19. Space is limited. Participants will enjoy a mini group lesson with one of Lord Stirling Stable's riding instructors followed by a one-hour guided trail ride through Lord Stirling Park. The Introductory Ride is an opportunity for novices who are considering riding lessons to sample a trail ride on horseback and see if they enjoy the experience. It is also a great "refresher" for those who have not ridden in a long time. The ride will take place rain or shine, and may be held in the indoor ring in the case of inclement weather.
Check out the July Programs at the Environmental Education Center. Programs include WHITEWATER RAFTING, EVENING EXPLORATION and more!
STNJ PRESENTS COMEDY UNDER THE STARS FOR WHOLE FAMILY
THE COMEDY OF ERRORS
By William Shakespeare
WHEN: June 20-July 29, Tuesdays through Sundays at 8:15 PM with additional twilight shows on Sundays at 4:30 PMWHERE:
The amphitheatre on the campus of the College of St. Elizabeth, 2 Convent Road (off Madison Avenue/Rt. 124) in Morris Township. This replica of an ancient Greek theatre nestled into the hillside of the bucolic campus offers a theatrical event unique on the East Coast.
TICKETS:
range from $27 - $33 for adults; tickets for ages 17 and under are $15. Children under 5 go free. Seating is general admission
For tickets or more information, call 973.408.5600 or visit www.
ShakespeareNJ.org
.
The large lawn surrounding the Theatre is ideal for picnicking. Audience members may bring their own food and beverages, or purchase snacks and soft drinks on-site. Patrons are encouraged to bring blankets or low beach chairs into the amphitheatre.
Two sets of identical twins, mistaken identities, outrageous characters and a madcap chase sequence (to rival all chase sequences!) conspire to make this caper a thrill for children and adults of all ages.
FREE Shakespeare in NYC:
Twelfth Night or What You Will
The New York Classical Theater invites theater-goers to traipse after the actors across the park and into a magical
journey of mistaken identities, misguided lovers and joyous celebration told through some of Shakespeare's greatest lyrical poetry and music. The setting will be 1900, New York—a time of excitement and possibility in Gotham. And, most of all, wonderment...
plays in Battery Park! (meet in front of Castle Clinton):
Performances: Tues. through Sun., June 26–July 22 @ 7pm
Family Workshops: July 7, 8, 21, 22 @ 5pm
The Sky Above RVCC planetarium show for families with children on the Autism Spectrum or with other developmental disabilities.
Sunday, July 8, 2012, 4:30 - 5:30 p.m. Sunday, August 12, 2012, 4:30 - 5:30 p.m.
All ages are welcome to this one-hour sensory-friendly program. The show will provide a comfortable and judgment-free space that is welcoming to all families. The doors will remain open so that children will be able to come and go. Lights will be left dim and audio will be lowered and at a consistent level. The sky show will include: music, videos, planets, the Moon, constellations and laser lights. Ticket Price: $5.00 per person Please call 908-231-8805 to make a reservation as we are limiting the number of visitors for each show.
July & August – RVCC Planetarium Schedule
All shows run approximately 40 minutes.
Admission: $7 for one show, $12 for two shows on the same day. Call 908-231-8805 for reservations!
Solar System Odyssey Tuesdays, July 10 - August 28 2:00 p.m.
Go on a futuristic journey through our Solar System. With Earth's resources being rapidly depleted, a tycoon sends our hero, Jack Larson, on a mission to discover a new home to colonize. This character-driven show is perfect for middle school students! (recommended for ages 8-12)
Attack of the Space Pirates Tuesdays, July 10 – August 28 3:00 p.m.
Hidden somewhere in the vast reaches of space is an alien technology so powerful that it threatens the very galaxy itself. A gang of rogue pirates will stop at nothing to find that technology and unleash its awesome power against the rest of the universe. Now, only one valiant ship stands between the pirates and their total domination of space. It's a race against time for the Starship Intrepid as it seeks to find the alien technology first while defending itself against the attack of the space pirates! (recommended for ages 8-12)
Magic Tree House: Space Mission Wednesdays, July 11 - August 29 2:00 p.m. And Fridays, July 6 - August 24 7:00 p.m.
What would you do if you found a note with lots of question on it? "How many stars in the starry night sky? If we flew to the Sun, how long would we fly? Will we travel to planets and will it be soon? Will we ever be able to live on the Moon? How does it feel to journey through space? Why is our Earth so special a place?" From the authors of the best-selling novel series, join Jack and Annie as they discover the secrets of the Sun, Moon, planets, space travel, and more. Who can help them answer the mysterious "M's" questions? (recommended for ages 5 and older)
Laser Kids Wednesdays, July 11 - August 29 3:00 p.m.
Our popular show has gotten a new song list. Songs include "The Lion Sleeps Tonight," "Supercalifragilisticsexpialidocious," and "Yellow Submarine," to name just a few. (recommended for ages 5 and older)
Space Shapes & Tycho to the Moon Thursdays, July 5 – August 23 2:00 p.m.
Exploring shapes in space: are the Moon and its orbit "round" like a ball or a pancake? Play connect-the-dots with the stars to find triangles and squares and constellations. Meet Tycho, a dog who doesn't just howl at the Moon, but wants to go there. Blast off on an amazing ride. Learn about night and day, space travel, the phases of the Moon, and features of the lunar surface. Watch meteors shoot across the sky and see the Earth from space. (recommended for ages 5-10 accompanied by an adult)
SkyLights Thursdays, July 5 – August 23 3:00 p.m.
Our youngest audience members can sing along with songs by mr. RAY (
Family Ride, Kalien the Alien
) and Jane Murphy (
Moon Rock Rock, The Planet Song
). Some songs are illustrated with lasers and other songs feature video images. (recommended for ages 5-10)
Let Your Fingers Do MORE Walking: (Summer Reading Edition)


In addition to reading, summer is a good time to play with math skills.
Have you ever wondered…
Do robots wonder?
What is a robot?
What is artificial intelligence?
Click
here
to learn more!
Stay cool, come into the library and enjoy the summer!