Upcoming Programs for Kids at Bridgewater Library:

Halloween Hootenany (all ages) Wednesday, Octobooooo 29th From 4:30-5:30 pm. No registration required. Dress in your favorite costume and come to the library for a frolicking fun time with songs, interactive stories and a Halloween parade around the library!


Family Night Storytime (All Ages) Thursday, October 30 from 6:00-6:30 pm. No registration required. Wear your pj's or Halloween costume to our all-ages nighttime storytime!



Music & Movement (Ages birth-3 years) Monday November 3rd 9:45 am. Repeats at 10:30 am. Registration required and begins October 20. Clap your hands, stomp your feet, and feel the beat of a fun, lively music class! Led by Beth Stone of Kids' MusicRound.

Toddler Dance Party (Ages 2-6) Monday, November 3rd at 4:30 pm. No registration required. Read, rock and roll at the library! Toddlers, ages 2-6, and their caregivers are invited to get their groove on at the library. Shimmy and shake to your favorite toddler tunes!

Storytimes resume the week of November 3rd:
Storytime (For Ages 3-6, siblings welcome)
Tuesdays 10:00 a.m. Second session at 1:30pm.

Toddler Time (For Ages 18 months-36 months) Wednesdays, 10:00 a.m., repeats at 11:00 a.m. Also Thursdays, 10:30 a.m.

Baby Time (For ages birth - 18 months) Thursdays 9:30 a.m. No Registration Required for any of these. Join us for stories, songs, movement and fun! Please come to the program most age-appropriate for your child.
Lego Club (Ages 5-12) Wednesday November 5th, 4:30 - 5:30 pm. Registration is required. Hey LEGO fans, here's a club just for you! Get together with other LEGO-maniacs, share ideas and tips on building, and have a great time! Library LEGOS will be available for building, so you do not need to bring your own. Please Note: Parents are welcome to stay; however, younger siblings cannot be permitted to join this program.


Create Your Own Picture Book! (Grades K-2) Saturday, November 8. Grades K-2: 10:00-10:45. Create Your Own Picture Book! (Grades 3-5)Grades 3-5: 11:00-11:45. Registration is required and begins on October 24. Have you ever wanted to write and illustrate a book? We'll show you how! Leeza Hernandez, author and illustrator of Dog Gone!, will teach us how to make a picture book—from the idea stage to the finished product! Participants will be given blank books that can be entered into our Picture Book Contest.


Rocket Readers (Grades 1-2) Tuesday, November 11 From 4:30 – 5:30.Registration required and begins October 14.An exciting program for brand new readers! At each program we will discuss a book, play some games or create a story related craft. Students should read the book prior to the program. Copies of the books will be available at the Youth Services Reference Desk. It Doesn't Need to Rhyme, Katie: Writing a Poem with Katie Woo By Fran Namushkin Katie and her friends explore writing different kinds of poetry about themselves and their surroundings.


Fall Frolics: Story and Craft (Ages 3-9) Wednesday, November 12 4:30-5:30 p.m. Ages 3-9. Registration is required and begins on Oct. 29. Join us as we celebrate the season. We'll be reading the book Leaf Man by Lois Ehlert, then crafting some imaginative leaf creations of our own. If you have found some beautiful fall leaves, bring them along!

Baby Loves to Boogie! (Ages birth to 18 months) (For ages birth-18 months) Thursday, November 13 at 4:30 pm. Registration required and begins on October 30. Babies get your groove on! Join us for this new program that unites creative movement and storytime songs. Caregivers please wear comfortable clothing and shoes as you will be moving just as much as your child!


Harvest Baskets (Ages 3+) Saturday, November 15 9:30 am. The Bridgewater Garden Club is here to help us make harvest baskets—a beautiful centerpiece for your Thanksgiving table! Registration is required and begins on Oct. 31st.


Retro Game Day (All Ages) Saturday, November 15 1:30 pm - 4:30 pm. No registration required. It's a blast from the past! Come to our Retro Game Day and play video games from the past 30 years! Snacks will be served!

Family Night Storytime (All Ages) Monday, November 17 6 pm. Wear your PJs to our all ages storytime! No registration required.
Tail Waggin' Tutors (Ages 4+)
Children Reading to Dogs (ages 4+) Tuesday, November 18th 4-5pm Registration in-person or by phone only. Registration begins October 28. Did you know that dogs like listening to stories as much as kids do? Come to the Bridgewater Library for Tail Waggin' Tutors, where children will have the opportunity to practice their reading skills by reading a story to Xena the Therapy Dog, a friendly, eight-year-old chocolate labradoodle. Each child will have 10 minutes to read a favorite story to his or her new, canine friend. Repeats on Tuesday, November 25th. Registration begins November 4.

Thanksgiving Craft (All ages) November 19 2:00-5:00 pm. Stop by anytime between 2 and 5 pm in the Youth Services Department to make a Turkey Day craft. While supplies last.

Bach 2 Rock - Friends of the Library Concert Series (Ages 5+) Saturday, November 22 11am. No Registration Required. In an amazing multi-media presentation, Caryn Lin transforms sound itself through the use of her 5 string electric violin and a myriad of modern technology that takes the audience from the classical days of Bach to today's techno-wonders. Caryn Lin is using technology to create music! By relating her own incredible stories of overcoming obstacles, Caryn Lin presents a program that is as inspirational as it is educational and entertaining.

Play Group (Birth to 3 years) Monday November 24 10am. No registration required. Come and play with toys, dance to music, and make new friends!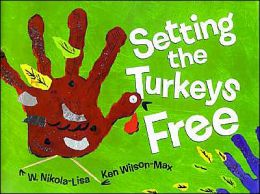 Thanksgiving Fun: Story and Craft (Ages 3-9) Monday, November 24 4:30-5:30 p.m. Registration is required and begins on November 10. Turkey trot over to the library for holiday stories, songs, and crafts!


Programs for Tweens & Teens at the Library:

Camp NaNoWriMo (Ages 13+)
Saturday, November 19:30 am -12:30 pm
Registration required and begins October 17
November is National Novel Writing Month. Are you ready to take the challenge and write an entire novel in just a month? Come to our NaNoWriMo kickoff event to get inspired, talk to other writers, and start writing your book. Bring your laptop, tablet, or good old-fashioned notebook and pen. There will be fast and furious writing sessions (with plenty of coffee and donut breaks) to see how many words of your novel you can knock out on Day 1. Who knows, you might be the next Rainbow Rowell—
Fangirl
was her NaNoWriMo project!
Tween Advisory Board (Grades 4-6)Tuesday, November 18 6:00 pm - 7:00 pm Registration required. Make the library a better place for you and your fellow Tweens! We'll talk about the books you're reading now, and your favorite movies and video games. You'll even get a chance to talk about what programs you'd like at the library! Community service hours will be awarded for attendance.


Teen Advisory Board (Grades 7-12)Tuesday, November 18 7:00 pm - 8:00 pm Registration required. TEENS: YOUR OPINION MATTERS! Do you have suggestions for programs, new books, movies, or video games? Then come to one of our TAB meetings! Community service hours will be awarded for attendance and snacks will be served!



Open Mic Night (For ages 13+) Thursday November 20th, From 6:45-8:30pm. Registration required to perform. No registration required to watch. Think you've got what it takes to get up on stage in front of your peers with nothing but your voice and guitar? Want to share your poetry, comedy, or original music? Not an artist, but would like to witness some of the most inspiring artists Somerset County has to offer? Then join us for this one of a kind experience, and help local musicians and writers have their voices heard.



Around the Community: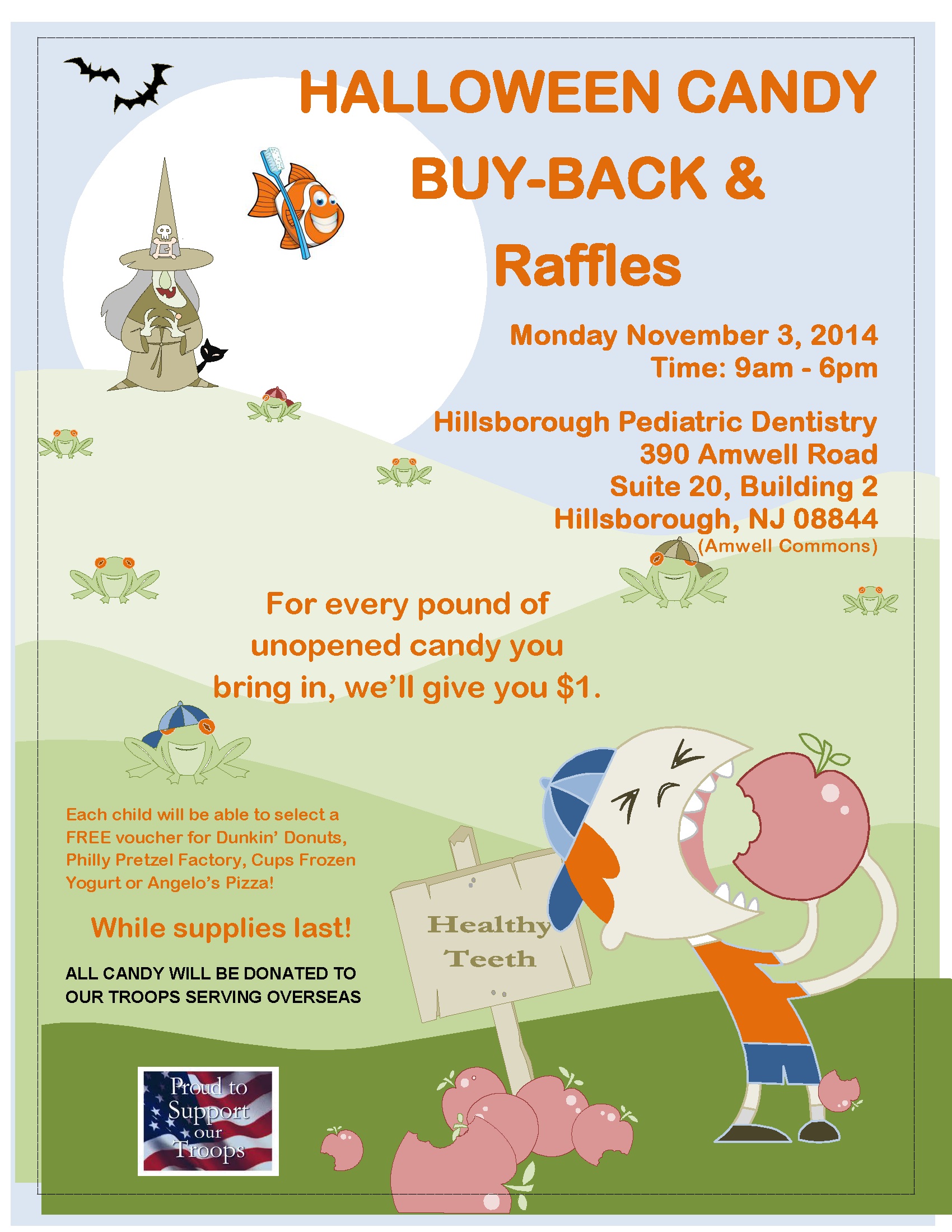 Want to donate some of the candy your kids collect this Halloween?
Dental Care Bridgewater - Operation Gratitude
Where: Dental Care Bridgewater - 475 North Bridge St. Bridgewater, NJ
Kids can hand in their Halloween candy and receive $1 per pound (limit 10 lbs). The candy is then used as packing materials to send necessary supplies to the soldiers over seas.
This program is also offered in Hillsborough and Somerset. For more information, go here:
Somerset - www.dentalcaresomerset.com I 732-357-1979
Hillsborough - www.dentalcarehillsborough.com I 908-533-9027
Bridgewater - www.dentalcarebridgewater.com I 908-947-0320
Free Museum Passes to Morris Museum available at the library.
Your Kid and Sports, November 13, 7:00pm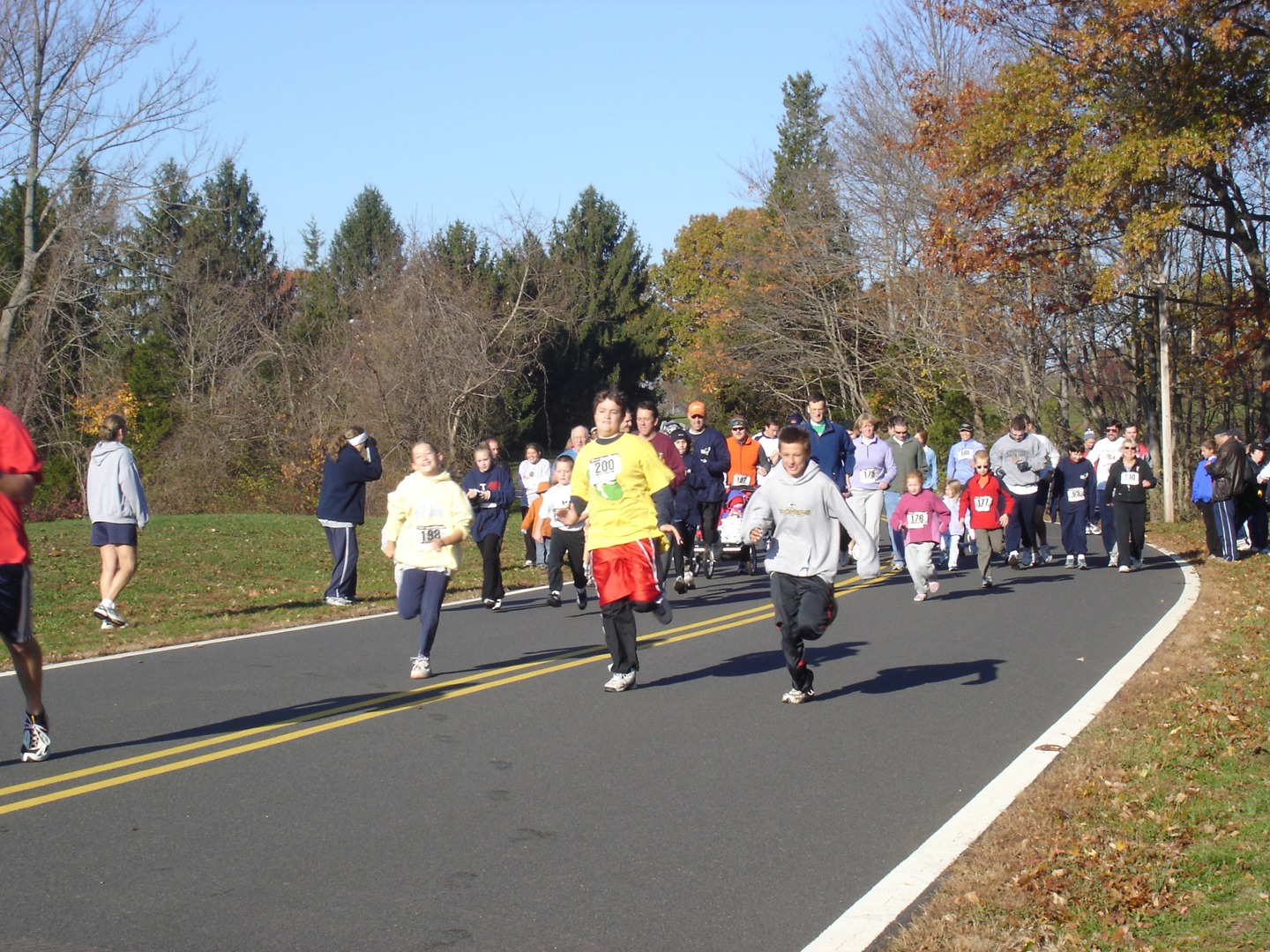 Somerset County Park Commission's 19th Annual 5K Turkey Trot is scheduled for Saturday, November 15, 2014, at 9:30 A.M. on Colonial Drive at Colonial Park in Franklin Township.
The morning of family fun will also include a 1 Mile Fun Run/Walk at 9:00 a.m. and the USATF sanctioned and certified 5K race will take place rain or shine, beginning and ending in Colonial Park and is valued at 500 New Jersey Grand Prix Event Points.
Medals will be awarded to the top three male and female 5K finishers in the following age groups: 14 and under; 15 to 19; 20 to 29; 30 to 39; 40 to 49; 50 to 59; 60 to 69; 70 to 79; and 80 and over.A turkey will also be awarded to the top male and female finisher in each age group.
Preregistration postmarked before Wednesday, November 5, 2014 for the 5K Race and/or the 1 Mile Fun Run/Walk is $20.00 (USATF members-$3 off).
Registration fee after November 1 and through the morning of the race is $25.00. On-site registration and packet pick-up will begin at8:00 A.M. in Parking Lot B.
Event sponsors include: Road ID, On Your Mark Productions, Hillsborough Massage Therapy, Delta Dental, USTAFNJ, and The Reitman Group. Information is available by calling the Somerset County Park Commission at 908-722-1200, ext. 226 or NJ Relay at 711 for individuals with a hearing or speech impairment.Information on this event and other Somerset County Park Commission activities may be found on the Internet at www.somersetcountyparks.org.
Let Your Fingers Do More Walking:
"My 4th grader tried to play basketball and soccer last year," a mom recently told me as we sat around the dinner table after one of my speaking engagements. "It was a nightmare. My son kept getting yelled at by both coaches as we left one game early to race to a game in the other sport. He hated it."
"I know," said another. "My 10 year old daughter's soccer coach told her she had to pick one sport, and start doing additional private training on the side, or he would give away her spot on the team."
So goes the all too common narrative for American youth these days, an adult driven, hyper competitive race to the top in both academics and athletics that serves the needs of the adults, but rarely the kids. As movies such as "The Race to Nowhere" and recent articles such as this one from the Washington Post point out, while the race has a few winners, the course is littered with the scarred psyches of its participants. We have a generation of children that have been pushed to achieve parental dreams instead of their own, and prodded to do more, more, more and better, better, better. The pressure and anxiety is stealing one thing our kids will never get back; their childhood.
The movie and article mentioned above, as well as the book The Overachievers: The Secret Lives of Driven Kids, highlight the dangerous path we have led our children down in academics. We are leading them down a similar path in sports as well. Read More…
More Resources: Books: John O'Sullivan Changing the Game: The Parents Guide to Raising Happy, High-Performing Athletes and Giving Youth Sports Back to Our Kids John O'Sullivan: Is it Wise to Specialize? Websites: Changing the Game Project: http://changingthegameproject.com/resource-center/\ Canadian Sport for Life : http://canadiansportforlife.ca/


A Mighty Girl Love this 7-year-old Mighty Girl's incredible book-themed Halloween
costume -- the "Fiction Fairy"!
For make-at-home Mighty Girl costume ideas, you can view many homemade costumes at "A Mighty Girl's 2013 Halloween Highlights" post at http://www.amightygirl.com/blog?p=4985 -- or browse their entire 2013 Halloween album featuring nearly 750 Mighty Girls in costume at http://on.fb.me/1bPtc0R
Encourage your own "Mighty Girl":
"Top 150 Read Aloud Books Starring Mighty Girls
"Top 100 Mighty Girl Picture Books"
Tips for parents on reading aloud: "Reading Aloud Handbook"
Plus their "Literacy / Book Club" parenting section.

It's no secret that reading is good for you. Just six minutes of reading is enough to reduce stress by 68%, and numerous studies have shown that reading keeps your brain functioning effectively as you age. One study even found that elderly individuals who read regularly are 2.5 times less likely to develop Alzheimer's than their peers. But not all forms of reading are created equal.
The debate between paper books and e-readers has been vicious since the first Kindle came out in 2007. Most arguments have been about the sentimental versus the practical, between people who prefer how paper pages feel in their hands and people who argue for the practicality of e-readers. But now science has weighed in, and the studies are on the side of paper books.
Reading in print helps with comprehension.
Reading long sentences without links is a skill you need — but can lose if you don't practice.
Reading in a slow, focused, undistracted way is good for your brain. Read More.

NJ YOUNG PLAYWRIGHTS CONTEST & FESTIVAL
2015 is the 32nd year!
NJYPP Main Page Contest Overview Guidelines and Play Submission
Living With Disabilities Category Winning Plays NJ Young Playrights Blog
For 32 years, the New Jersey Young Playwrights Festival (NJYPF) has been deepening the writing experience for young writers by providing detailed feedback from theatre professionals about students' plays.
Plays are accepted in the following Divisions:
Elementary (Grades 4-6)
Junior High (Grades 7-9)
High School (Grades 10-12)

RETURNING THIS YEAR!
Living With Disabilities Category This category is open to both Middle School (grades 6-8) and High School (grades 9-12). Plays in this category can be written by a person with or without a physical or other disability as long as the play is about a disability or contains an important character or characters with a physical or other disability. Plays written for this category will also be entered in the general NJ Young Playwrights Contest, and Playwrights Theatre may choose one play from this category to be a part of the NJ Young Playwrights Festival. Playwrights Theatre will also help all writers entering this category to enter into the National VSA Playwright Discovery Competition. Click here for more information.