---

@ the Bridgewater Library

TEENS – Want to Volunteer at the Library this Summer? Applications are now availableHERE and must be submitted by April 28th.


---
---
Baby/toddler/PJ/storytime programs resume the week of May 2nd.
Storytime (For Ages 3-6, siblings welcome) Tuesdays 10:00 a.m. Second session at 1:30pm.
Toddler Time (For Ages 18 months-36 months) Wednesdays, and Fridays at 10:00 a.m.
Baby Time (For ages birth - 18 months) Thursdays 9:30 a.m.
Pajama Time (all ages) Wednesdays at 7:00 p.m. (PJs optional)
No Registration Required for any of these. Join us for stories, songs, movement and fun!

---
LOOKING FOR HOMEWORK HELP?
GET IT AT THE LIBRARY!
Bridgewater Homework Help Center Tuesday and Wednesday nights 6:30 - 7:30 PM.


Click HERE to register for these programs.
Around Our Community:

Rutgers Day Saturday April 30th
Celebrate Rutgers 250 by taking part in Rutgers Day activities, from 10 a.m. to 4 p.m. on April 30, rain or shine. Thousands of visitors will enjoy exhibits and activities that showcase Rutgers' research, student programs, and outreach to New Jersey. Learn about Rutgers Day.
The day offers an array of fun and fascinating programs for the entire family including story tellers, animal shows, art projects, a petting zoo, music and dance performance, hands-on activities and amazing science demonstrations. Admission and parking are free.
Activities, demonstrations, and performances await visitors on every campus. The College Avenue Campus features storybook readings, puppet shows, scavenger hunts and craft projects. The Busch Campus spotlights science, offering demos and events for science enthusiasts. And Cook/Douglass is where you'll find the NJ Folk Festival, a petting zoo and more. More information is available at http://rutgersday.rutgers.edu


---
Get Outside and Enjoy our Beautiful Spring Weather -- 15 Incredible Hikes Under 5 Miles Everyone In New Jersey Should Take
New Jersey offers hundreds of incredible hiking opportunities. Shorter hikes are perfect for families, beginners, or anyone looking to take a brief, but rewarding stroll through New Jersey's natural beauty. Hacklebarney State Park www.njhiking.com

---
Lucy K. H Kalian, Sandy Hook is Home, beach trash on plywood, 2015.
PLANET OCEAN
WHEN: Now through August 28
WHERE: Morris Museum, 7 Normandy Hgts. Rd., Morristown
Dive in and discover the world's largest habitat. Planet Ocean, an interactive exhibition for family audiences, is now on view at the Morris Museum.
Through hands-on displays, children and their families can explore the ocean's formation, currents, and marine life. Visitors will see examples of biofluoroescent fish, whalebones, and million-year-old shark teeth. Children will have the opportunity to try on a snail shell, touch real marine specimens, and read ocean tales in an ocean book nook. Families can look through a microscope to explore sand from around the world or leave a message on a wave wall.
One of the exhibition's galleries is devoted exclusively to the unique Jersey Shore environment. Here, visitors can explore a live tide pool aquarium featuring hermit crabs and fish, see a taxidermy seal pup and check-out local marine birds. In addition, families can watch the ocean by Sandy Hook or Cape May, streamed live from a web cam, and see photographs by New Jersey photographer Mary Dunham of the damage caused by Super Storm Sandy.
Did you know Somerset Library Cardholders can go to the Morris Museum for Free? Check out the library's FREE MUSEUM PASSES. For more information, call (973) 971-3700, or visit www.morrismuseum.org.
---
Does your family love Elephant and Piggie, Pigeon, and Knuffle Bunny? Visit The Art and Whimsy of Mo Willems in NYC
Photo: Marty Umans
The Art and Whimsy of Mo Willems runs until September 25, 2016, at the New-York Historical Society Museum and Library.
It's Willems's wish that visitors young and old go home with the urge to draw. The museum has arranged a series of "Mo Willems Sketching Tours" Don't Let the Pigeon Draw in the Galleries! is geared toward teaching kids and adults how to sketch the illustrator's beloved characters. In the extremely child-friendly exhibit, a bus serves as a reading area and a New York cityscape adorns the gallery walls. Read MORE.
---
HISTORY ON THE HOOF – BRING THE WHOLE FAMILY TO THE NEW JERSEY STATE HISTORY FAIR May 14th
Mark your calendar for Saturday, May 14th and this year's SPIRIT of the JERSEYS State History Fair. Now in its 12th year, the Fair will again be held at Monmouth Battlefield State Park, Manalapan, NJ, Rain or Shine.

The 2016 Fair will feature some familiar faces from the past like Clara Barton, George Washington and Walt Whitman as well as such favorite activities as 19th baseball, horse-drawn plowing demonstrations, Phydeaux's flying flea circus and period music.
New to the Fair will be several Civil War themed programs to coincide with the exhibit of President Lincoln's replica casket. A local Civil War reenactment unit, the 14th NJ Volunteers, Co. H, will provide an honor guard for the casket and the Fort Delaware Cornet Band will perform music of the era on period instruments.
Another exciting new program will be a fictional U.S. Army radio and live show, "SPAM Time", which is modeled on actual entertainment presented to U.S. military personnel from WWII to the Viet Nam War era. A full day of pre-recorded and live musical entertainment will be presented.
There is something for everyone - so come on out and enjoy the Fair! It's a fun-filled experience for the whole family! You don't want to miss it.
---
Seeking performers ages 12-25 for this fun summer production!
FOOTLOOSE AUDITIONS Saturday, May 14 (by appointment); Callbacks by invitation on Saturday, May 14, and Sunday, May 15
WHERE: The Summit Playhouse | 10 New England Ave Summit, NJ 07901
CLICK HERE to sign up for an audition time! Can't attend auditions? CLICK HERE Visit Our Website for More Information
---
---

Let Your Fingers Do More Walking:
How a clunky Swedish computer game is teaching
millions of children to master the digital world.
By CLIVE THOMPSON
Illustrations by CHRISTOPH NIEMANN
New York Times APRIL 14, 2016
Fascinating article on the creative nature of this computer program – and the engineering and civics our kids are learning from it.
---
Lauren Tamaki
1564–1616
By LOUIS BAYARD
A delightful, tongue-in-cheek, "obit" for the 400th anniversary of The Bard who has left quite a mark – as can be seen in this delightful video as well "There is no escaping Shakespeare."


---
by Lindsay Hutton
Do you know a child with Asperger's Syndrome? Read up on the characteristics of this disorder, and find strategies to cope.

---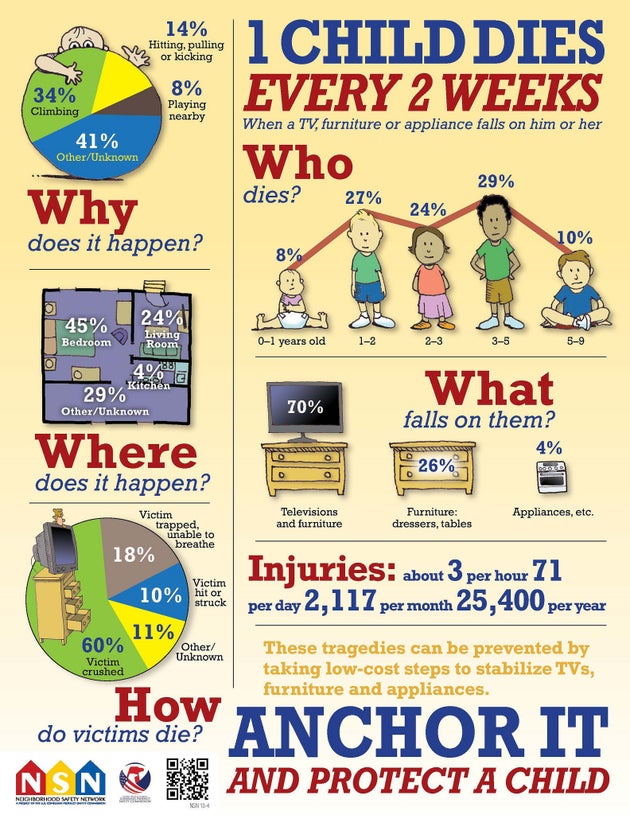 Read MORE.