Having trouble viewing this email? Read it online.

A new study suggests doctors have been giving the wrong advice about peanuts for years. For reasons not entirely clear, the number of people allergic to peanuts has risen dramatically in recent years. Peanut allergies usually appear in childhood. The condition is sometimes fatal, and there is no cure. For children with risk factors for allergies, pediatricians have long advised complete avoidance of peanuts. But a new study by British doctors — just published in The New England Journal of Medicine — suggests that advice was wrong. The study shows that exposing infants to peanuts could sharply cut the incidence of allergies to the legume. Many pediatricians are optimistic but not ready to issue new guidelines. We discuss the latest research. Listen
Upcoming Programs for Kids at Bridgewater Library:
Toddler Dance Party (ages 2-6) Saturday, February 28th 10:30-11:15 AM. Read, rock and roll to your favorite toddler tunes! No registration required.

Family Night Storytime (All Ages) Monday, March 2 6:00-6:30 pm Wear your PJs to our all ages storytime! No registration required.

Toddler and Baby Times will resume this March 4th. Storytimes resume March 10th.


Storytime (For Ages 3-6, siblings welcome) Tuesdays 10:00 a.m. Second session at 1:30pm. Toddler Time (For Ages 18 months-36 months) Wednesdays, 10:00 a.m., repeats at 11:00 a.m. Also Thursdays and Fridays at 10:30 a.m. Baby Time (For ages birth - 18 months) Thursdays 9:30 a.m. No Registration Required for any of these. Join us for stories, songs, movement and fun! Please come to the program most age-appropriate for your child.
Alex & the Kaleidoscope Band! (ages 2-7) Friends of the Bridgewater Library Concert Series. Saturday March 7, 2015 11:00 AM-12:00 PM Ages 2-7 No registration is required. Alex & the Kaleidoscope Band create a fun and interactive experience that allows children and parents to get lost in the magic of music. The group describes their sound as, "it's Paul Simon meets the Beatles on the playground!"

Play Group (Birth to 3 years) Monday March 9th 10 a.m. No registration required. Come and play with toys, dance to music, and make new friends!
Maker March: Make Your Own Artistic Autobiography (Ages 5-11) Monday, March 9 4:30-5:30 pm. Registration is required and begins February 23. Usher in March with the colorful art of Lois Ehlert as we hear the story of how she became a children's book illustrator - then use pictures and scraps to make a collage of our own lives. Feel free to bring in photographs and/or magazine clippings of things that are important in your life to use in your creation.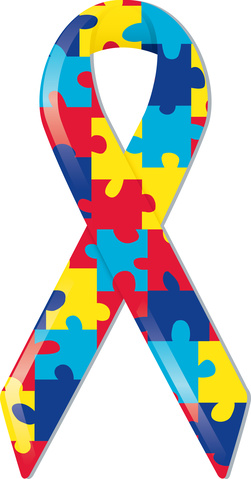 Sensory Friendly Sing Along (all ages) Saturday, March 14. 10:00-10:30 am. Registration is required and begins February 27. Relaxed performance designed for kids on the spectrum or other sensory and communication needs and others who do better in smaller, slow-paced programs.


Sing Along: Get A Move On! (all ages) Saturday, March 14 11:00-11:30 am No registration required. Warm up your muscles as we "shake our sillies out", "freeze" dance, and play parachute games on a cold March morning!


Upcoming Programs for Tweens & Teens at Bridgewater Library:


Tween Volunteers (Grades 4-6) Monday, March 2 7:00 pm - 8:00 pm. Registration is required. Make a difference by volunteering at the library! Help out with special projects and earn community service hours.


Tween Advisory Board (Grades 4-6) Tuesday, March 10 7:00 pm-8:00 pm Registration is required. Earn community service hours by making the library a better place for you and your fellow Tweens! Come tell us what books, movies, video games, and programs you'd like at the library!



Everything You Need to Know About the Old SAT, the New SAT, the ACT, and So Much More(Grades 7-12 and parents) Thursday, March 12 7:00-8:30 pm. Registration is required and begins February 19.
Learn more about college preparation. This workshop is designed for high school students and parents. This informative session will cover:
· Early steps (freshman & sophomore year)of college preparation,
· PSAT / SAT / ACT Test Preparation
· How to effectively choose your colleges
· Strategies to best increase your chances for acceptance
· Scholarship and Financial Aid
· Open-ended Question & Answer Session
Presented by Susan Alaimo, the founder & director of SAT Smart and author of, SAT Smart: Strategies and Answers to the SAT. Ms. Alaimo has over 20 years of experience as an SAT teacher and college counselor.



AROUND THE COMMUNITY:

2 FREE movie screenings for Customer Appreciation Day!

FROZEN Sing-A-Long | Sun, March 1, 2015 at 1pm
Sing along to the words of the Academy Award®-nominated film event of a generation with Disney's Frozen Sing-A-Long, a special sing along engagement presented free-of-charge as part of State Theatre's Customer Appreciation Day! Info >

Guardians of the Galaxy | Sun, March 1, 2015 at 5pm
Starring Chris Pratt, Zoe Saldana, and Bradley Cooper. Info >

Peter and the Starcatcher | Thu, Mar. 19 at 7pm | Tix >
www.growingstage.com boxoffice@growingstage.com (973) 347-4946.
7 Ledgewood Avenue Netcong NJ 07857
BRING THE FAMILY TO GO MAPLE SUGARING IN THE GREAT SWAMP!
The Children's Museum programs in the Cafeteria at the PeopleCare Center 120 Finderne Ave.Bridgewater, NJ 08807 908-725-4677 http://childrensmuseumnj.org/
VISIT SUPPORT EXHIBITIONS THEATRE ART CLASSES
Visit the museum for free (you still need to pay for theater admissions) using the library museum pass if available. The Morris Museum also participates in the Bank of America Museums on Us program. During the first full weekend of every month (Dr. Seuss Family Festival qualifies), each Bank of America card holder is entitled to one free general admission to the Museum. For further information, visit museums.bankofamerica.com/
Saturday, March 7
11:00am - 4:00pm
In honor of Dr. Seuss' birthday, join us at the Museum for our annual Dr. Seuss Family Festival! This day of play will feature Dr. Seuss story times, ooblek experiments, craft activities, a Seuss LEGO challenge, and two performances of the fun and interactive show "Seussology."
Morris Museum | 6 Normandy Heights Road | Morristown | NJ | 07960
Call 908-231-8805 for reservations! RESERVATIONS HIGHLY RECOMMENDED FOR ALL SHOWS!
Stages Festival – Now in its 18th year, the New Jersey Theatre Alliance's Stages Festival offers free and discounted performances, workshops, play readings and behind-the-scenes events for all ages every March. Events are presented by professional Equity theatres; some take place at their theatres, and some take place in libraries, community centers, performing arts houses, senior centers and more. Pick up a brochure at the library or click here for a list of programs.
LET YOUR FINGERS DO MORE WALKING:
Make big snow lumps.
Insert glow sticks for eyes.
Freak the neighbors out.