Programs at the Bridgewater Library, other libraries in the Somerset County Library System and around the community…
Happy Holidays!
Reminder:
The library will be closed Saturday, Sunday, and Monday Christmas Eve, Christmas Day and Monday 12/26 (Boxing Day)

– we hope you enjoy a special time with your families and friends. When we reopen on Tuesday Dec. 27th, drop in and play some of our dozens of games!

We will also be closed Sunday January 1st.
Looking for a last-minute perfect gift for a child on your list – think books! – here are some "Best" lists to help you find a good match. (Or check these books out at the library during the school break – you can place reserves 24/7 and pick up the books when we reopen Tuesday 12/27. The library also is getting many titles in eBook – and those can be downloaded 24/7 – click here for more information on library eBooks.)
The Bulletin of the Center for Children's Books Guide to Gift Books
(This is the most comprehensive – more than 300 suggestions for preschool through teen!)
Bookbeat's Best Children's Book Gift Guide 2011
Imagination Soup Educational Gift Guide for Kids' Books
Reading Rockets Buying Guide 2011
NYTimes Notable Children's Books of 2011
@ Bridgewater Library: Programs
Drop-In Game Week! (All Ages)
Tues. Dec. 27th -Friday, Dec. 30th, 2011 from 9:00 AM to 9:00 PM in the Children's Dept.
Sure, you have the week off from school, but do you really want to be sitting in your room twiddling your thumbs?
Of course not! That's why you should join us for 'Board Game Week!' We'll have all of your favorite board games available so that you and your friends can have fun all day long. There'll be Scrabble, Chutes and Ladders, Connect Four, and plenty more!
Registration is not required, just come on in!
Retro Game Night 3 (All Ages)
Wednesday December 28, 2011 5:00 PM to 8:00 PM Meeting Room **All Ages Welcome**
It's a blast from the past! Come to our third Retro Game Night and play video games from the last 30 years! Light refreshments will be served and
gift cards to Game Stop will be raffled off at the end of the night! No registration required!
New Year's at Noon (Ages 3-8)
Thursday December 29, 2011 11:15 AM to 12:00 PM Meeting Room **For ages 3 - 8** We're ringing in the new year a few days early! Join us for stories, games, crafts, and our very own countdown to noon, complete with a New Year's ball!
Registration required.
For this program, please indicate BOTH the adult and child's name, AND indicate either 'adult' or child's age.
Looking ahead to the "real" New Year…
Sing-a-Long: Sing, Swing, and Sway Along
(For Families with children of all ages) Wednesday, January 4th 10:00-10:30 am
Warm up with Winter tunes! Sing away a Winter's day with these fun and funny songs!
No registration required.
Caldecott Committee: 'You Be the Judge!'
(Grades K-6) Monday, January 9th 4:30-5:30
Registration required.
Become an honorary member of the 2012 Caldecott Committee. Join us as we look at a selection of last year's best illustrated books and decide which we think should win the Caldecott Award for the most notable illustrations. When the official Caldecott Award selections are released on January 23rd, we can see if ours won!
Our Jan-Feb. sessions begin the week of Jan. 10th.

Family Story Time

(ages 2-6)
Tuesdays at 10 a.m. and 1:30 p.m.
Join us each week for stories, songs, finger plays, and a short film.

Toddler Time

(18 mo.-3)
Wednesdays at 10 & 11 a.m. and
Thursdays at 10:30 a.m.
Clapping and singing, rhymes and books….introduce your toddler to the beginnings of story time!
Infant Lap Sit
(birth to 18 months)
Thursdays at 9:30
Clap your hands and stamp your feet and let you baby feel the beat of stories, songs and rhymes. No registration required.
Looking for an evening storytime?
Bound Brook
has a Pajama Storytime every other Tuesday night at 7 p.m. Check their
schedule
for details.
Dog Behavior & Training Basics
Wednesday January 11, 2012 4:30 PM to 5:30 PM For all ages.
Registration Required.
Join Iris Fryzel and her retired service dog, Mindy, and learn how dogs think and why they behave the way they do! Other topics covered include how and why dogs are trained and how problem behaviors are addressed. She will demonstrate some commands with Mindy as well as have a Q&A session.
Mariah's Puppets: 'The Giving Tree & The Selfish Litterbug Giant'
(Grades PreK-5) Saturday, January 14th 11:00am-Noon
No registration required
Through the escapades of the Selfish Litterbug Giant, students learn about the problems caused by litter. With their help during the puppet show, he is finally encouraged to stop littering and reduce, reuse and recycle. 'The Giving Tree' teaches a powerful message about the gift of nature and how we can give back and make a difference.
There are LOTS OF PROGRAMS at other system libraries for your children & teens…check out their online calendars under the "events/programs" tab on our home page for more information.




@ the Library – for Teens:
Cupcake Boss
(Grades 6-12) Tuesday, January 10 7:00 - 8:15 pm
Registration and release form required – registration begins 12/27
Come learn how to decorate cakes and cupcakes like the pros! Professional cake decorator Samantha DeOliveira will teach us traditional piping skills (including how to make borders, writing words, and lots of shapes!), and everyone will decorate and their own jumbo cupcake to take home and eat!
Talk It Up (Grades 5-8)
Wednesday, January 11th 7:00-8:00pm
Registration begins December 28.
If you love to read and talk about books, you are cordially invited to an hour of book talk and friendly company.
Today, we will select what books and/or films we will be discussing in 2012.
Make a Difference @ the Library!
(Grades 5-6) Thursday, January 12th 7:00-8:00pm
Registration required.
STUDENTS IN GRADES 5 AND 6: Here is your chance to make a difference by volunteering at the library!



Teen Advisory Board
(For Students in Grades 6-8) Tuesday, January 17th 5:30-6:30pm
Teen Advisory Board
(For Students in Grades 9-12) Tuesday, January 17th6:30-7:30pm
Registration required
Do you want to make a difference at your library? Do you have suggestions for programs, new books, movies, or video games? Then come to one of our upcoming T.A.B. meeting! Community service hours will be awarded for attendance and snacks will be served!
@ the Library: Displays: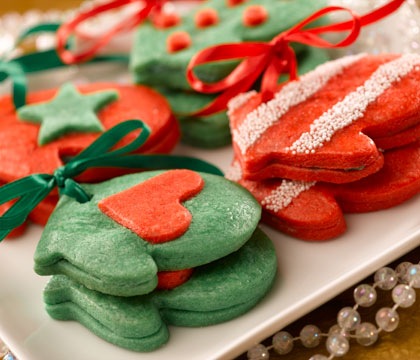 Cook Something Up for the Holidays

– we have a display of cookbooks with lots of ideas for multi-generational tasty indulgences

at the back of the Youth Services Reference Desk.
Teach a Skill:
There is a lot that you can learn from YouTube, but there is no substitution for real, hands-on instruction. Use this extra time to teach your kid how to make it themselves. Craft a special holiday decoration, teach them to knit or sew or (if you're feeling ambitious)
build a new toboggan
to cruise around on that fresh winter snow.
Get Cookin':
Whether it's a
kid-friendly cookie recipe
for a party or a family recipe handed down for generations, getting kids in the kitchen not only helps them hone new skills but is a great way to spend time together.
Read more »
Around the Community:
Here are just a few events from listings in various calendars & online newsletters including
njartsmaven.com
,
Hillsborough, Branchburg, Somerville Macaroni Kid
, and
Warren Macaroni Kid
. If your family is looking for things to do, take a look at these sites, as well as many other area event listings in the "useful websites" section on the right side of this blog (if you are getting this via email, just click on the headline to see them listed.)
Science & Museums:

T
he Environmental Education Center 190 Lord Sterling Rd. Basking Ridge, NJ 07920
has lots of activities for kids including an indoor winter wonderland of educational habitat exhibits and holiday music.
Events require registration. For more info: Go to www.somersetcountyparks.org.
Winter Marshmullers
(Ages 4-6) $40 per person Tuesday, December 27– Thursday, December 29 9:30am-11:30am
Winter holds mysteries that are ready to be explored. Dress your little ones warmly, as we will be taking expeditions to the forest, field or pond in order to discover how winter is alive. Each day will have craft projects, games, stories, and snacks to keep us busy. We hope this program will inspire a respect for the natural world.
Follow the Winter Whifflepoof
(Ages 7-9) $10 per person Thursday, December 29 9:30am-11:30am
Learn how Native Americans tracked things in the middle of winter! You will play a trail game that teaches tracking and observation skills, learn a bit about the Native Americans in this area, and hear some neat stories. A small snack will be offered.
Looking ahead…check out their
January programs.
At the Morris Museum 6 Normandy Heights Road | Morristown, NJ 07960
Lego Lovers, Check out The Art of the Brick® On View through February 20, 2012
Nathan Sawaya is an award-winning artist who creates large-scale sculptures using only toy building blocks: LEGO® bricks. See this touring exhibition, which focuses exclusively on LEGO as an art medium. Read more here.
Image: Yellow, Nathan Sawaya, brickartist.com






Special Holiday Events:



Holiday Lights Spectacular at the Turtle Back Zoo
Friday-Sunday nights through Dec. 17th, then every night through January 1st (closed Christmas Eve & Christmas).
Time: 5-9PM
Experience Turtle Back Zoo in the winter as 100,000 bulbs and 40 lit displays illuminate the zoo this holiday season! Admission is free for 2011!
Help keep the gift of giving alive! Turtle Back Zoo will be collecting non-perishable food, winter coats and unwrapped new toys for the needy each evening of holiday lights. Help the lights shine a little brighter this year with your donation.

Shakespeare Theatre of New Jersey, Madison
Charles Dickens' A Christmas Carol December 1 - January 1 This inventive adaption is ingenious in its approach to this timeless holiday tale. With a cast of nine actors playing more than 50 roles, this production conjures up this delightful, funny, haunted and haunting morality tale. For more information, or to purchase tickets: (973) 408-5600 Visit the Shakespeare Theatre of New Jersey's website.


SEND-UP OF HOLIDAY CLASSIC PREMIERES @ GEORGE STREET PLAYHOUSE
THE NUTCRACKER AND I through December 31 at the George Street Playhouse, 9 Livingston Avenue, New Brunswick. Soon-to-Be-Holiday Classic Recommended for Audiences Aged 10 and Up.
Enjoy this nutty send up of The Nutcracker story featuring Tchaikovsky's glorious music with a hysterical new story and lyrics by the award-winning masters of musical parody Emmy Award winner Peter Brash and Gerard Alessandrini, author of the long-running hit Forbidden Broadway. A wacky, wonderful holiday comedy -- complete with magic nuts and mistletoe! Click here to purchase tickets or call the box office at 732-246-7717


Illusionists @ BROOK ARTS CENTER

NELSON ILLUSIONS WHEN: Thursday, December 29 at 2 PM and on Friday, December 30 at 7 PM Thursday - $10/kids & seniors; $15 for adults; Friday - $12/kids & seniors; $20 for adults
The Brook welcomes the award-winning magic of Nelson Illusions as they entertain patrons with their Smoke & Mystery Tour. Nelson Illusions has been seen in 32 countries, and throughout the United States and Canada. Nelson Illusions is a family trio of skilled magicians and illusionists who perform a dazzling blend of theater, mystery, comedy and romance and a wide selection of stunning magical impossibilities. www.nelsonillusions.com
Tickets for all shows can be purchased Available at Mama Rosina's, Lou's Sub Shop and Pranzatelli's Audio Outlet, and on-line at www.ticketweb.com



Crafts:

The Children's Museum's next program is Rainforest Canopy – interactive activities most typically suitable for children ages 3 to 9

Sunday January 8, 2012
10AM-2:30PM
Families can arrive and leave at any time. Parents and/or caregivers are expected to stay with children during the museum visit. Please use discretion in bringing very young children, as the museum is NOT baby-proof (some craft items are small and could present a choking hazard).
Main Location: The PeopleCare Center, 120 Finderne Avenue, Bridgewater, NJ 08807 (parking and entrance are in the rear of the building).
Cost: A $3/ per child donation is suggested for those who can afford it. For more information: somersetcminfo@gmail.com or call 908-595-0001.


TEENS, LOOKING FOR VOLUNTEER HOURS?? – Check

here

for volunteer opportunities at The Children's Museum this winter.


The Theater Project's 10th Annual Young Playwrights CompetitionNow Seeking Submissions from NJ High School Student Playwrights
The winning scripts will be performed in March 2012 by The Theater Project during the state-wide Family Week at the Theater celebration of theater and New Jersey's youth.
How to Enter
: By
January 23, 2012
, please submit a
10-30 page script
by to The Theater Project PO Box 101 Union, NJ 07083-0101 or by e-mail to
TheaterProject@aol.com
. All entries must include a
SASE
(self-addressed stamped envelope), a biography of the author including contact information, and the
$5 entrance fee
(check or money order, payable to THE THEATER PROJECT) which can be sent via snail mail for e-mailed scripts. Only
one entry per author
. Please remember that you
must be a resident of New Jersey and a secondary school student in the 2011- 2012 academic year
to be eligible.
All questions can be directed to The Theater Project at 908.809-8865 or by e-mail at
THEATERPROJECT@aol.com
.
We have a lot of diversity in our community. People of different nationalities and religious traditions all make their homes in our area. Recently Rev. Marcia Marino of the Unitarian Universalist Congregation of Somerset Hills (located in Somerville) gave a talk on the winter holidays and how each of us can draw lessons from this diversity. It is food for thought for adults and children. With her permission, I summarize some of her talk here.
Many in our community celebrate
Christmas
– commemorating the birth of Jesus. Question: Where in your life this year did you experience a sense of new birth?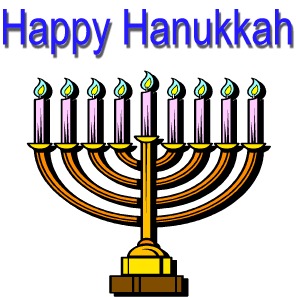 Others celebrate
Hanukkah
-- commemorating the miracle of the lamp that only had enough oil to last one day. It lasted eight days. Question: In the past year when did you feel like your oil was about ready to run out? What has made your oil last?
Some in our community celebrate
Bodhi Day
. Bodhi Day is the day that celebrates the day that the Buddha achieved enlightenment while fasting under a Bodhi Tree in the year 596 BCE. Question: In the past year, when was a moment that you gained a sense of new wisdom in your life?
Next week brings the
Winter Solstice
–the shortest day and longest night of the year. Question: Solstice is a transition from darkness to more light. In what part of your life do you feel a transition to more light?
Kwanzaa
is an African American holiday that unites African traditions with some American customs. Begun in 1966, it is celebrated from December 26
th
through January 1
st
. Kwanzaa means "harvest", and its seven core principles are Unity, Self-Determination, Collective Work and Responsibility, Cooperative Economics, Purpose, Creativity, and Faith. Question: What did you feel that you harvested in your life this year? How do you remember and honor your ancestors?
Happy Bodhi Day. Happy Hanukkah. Merry Christmas. Happy Winter Solstice. Happy Kwanzaa and a Happy New Year from all of us at Bridgewater Library to your families!