Is getting rid of clutter one of your New Year's Resolutions? The library would love your old Duplo Lego Blocks!

A collection box will be at the entrance to the children's room all month. THANKS!

Programs @ the Library:
Having trouble viewing this email? Read it online.
(You will also find links to great websites for families there.)


---
ONGOING:
Star Wars Seek & Find!
Come to the children's room and find 7 missing characters – 3 winners will get a Star Wars poster.

---
This MONDAY afterschool:
A Million Thanks! (Grades K-4) Registration requested. Monday, January 11, 2016 4:30 PM - 5:30 PM January is National Thank You Month. We'll be writing (or illustrating) letters to military members around the world through the A Million Thanks project. This program is a drop off event, but a parent or caregiver should stay in the library.
---
Join us in January for storytimes – and a NEW weekly Wednesday Evening Pajama Time!



---
Sensory-Friendly Art Class (Ages 4+) Registration required and begins December 28. Saturday, January 16, 2016 10:00 AM - 10:45 AM. Designed for children and teens on the autism
spectrum or with other special needs. Children and teens will explore art through creative activities at various stations.


---
Drop-In Games (Ages 3+) Saturday, January 23, 2016 2:00 PM - 4:00 PM No registration required. Join our teen volunteers to play games such as Candy Land, Jenga, LIFE, and more! Drop in the Children's Room between the hours of 2-4 pm!

---
Storyplay "The Mitten" (All Ages) Monday, January 25, 2016 4:30 PM - 5:30 PM Registration begins January 11. What do you get when you take a favorite story and act it out? A storyplay! Join us as we read Jan Brett's classic story, then make puppets and props and perform it for our families--all in less than an hour!
---
Lego Club (Ages 5-12) Thursday, January 28, 2016 4:30 PM - 5:30 PM Registration is required and begins January 14. Join us for some fun Lego action! Legos provided. Please Note: Parents are welcome to stay; however, younger siblings cannot be permitted to join this program.
---
Miss Somerset County Storytime & Craft (All Ages) Saturday, January 30, 2016 11:00 AM - 11:30 AM Registration required and begins January 15. The newly crowned Miss Somerset County, Kyra Seeley, will read The Mitten Tree by Candace Christiansen, followed by a craft. All ages are welcome.
---
Congratulations to all our young authors/illustrators.
Pictures from Picture Book Contest Celebration (All Ages) Thursday, January 07, 2016
Winners and runners-up will have their work on display in the lobby throughout January. (Contest entries were due December 1st.)

K-2nd Grade Author/Illustrators:
3rd-6th Grade Author/Illustrators:
---
@ the Library for Tweens & Teens
Tween Advisory Board (Grades 4-6) Registration is required and begins December 1. Tuesday, January 12, 2016 7:00 PM - 8:00 PM
Earn community service hours by making the library a better place for you and your fellow Tweens! Come tell us what books, movies, video games, and programs you'd like at the library! This program is a drop off event, but a parent or caregiver should stay in the library.
---
Understanding the Financial Aid Process and How to Pay for College (Grades 7-12 & Parents) Thursday, January 14, 2016 7:00 PM - 8:30 PM Registration is required and begins December 23.
Presented by Premier College Funding. This presentation is purely informational for families in the Bridgewater area with high school-aged children. Many families are unaware that there are ways to make college affordable, taking into consideration the many factors that ultimately determine total tuition cost.
---
Teen Advisory Board (Grades 7-12) Tuesday, January 19, 2016 7:00 PM - 8:00 PM Registration is required and begins December 15. Teens, your opinion matters! Do you have suggestions for programs, new books, movies, or video games? Then come to one of our TAB meetings! Community service hours will be awarded for attendance!
---
Tween S.T.E.M. Challenge: Engineering Excellence! (Grades 4-6) Monday, January 25, 2016 7:00 PM - 8:00 PM Registration required and begins January 11. Who can build the strongest chain out of paper clips? Who can build the highest tower out of toothpicks and marshmallows? Let's test our engineering skills with some everyday objects!
---
Teen Lock-In: Back to the Future (Grades 7-12) Registration is required and begins January 8. Friday, January 29, 2016 7:00 PM - 10:00 PM The future is now! Get locked in the library after hours! We'll watch Back to the Future (PG), play games, eat snacks, make crafts, and much more! Dress like Marty McFly and company, and be prepared to experience the library like never before.
---
Tween Volunteers (Grades 4-6) Registration required and begins January 4. Monday, February 01, 2016 7:00 PM - 8:00 PM. Make a difference by volunteering at the library! Help out with special projects and earn community service hours.
---
Around the Community:
Morris Museum | 6 Normandy Heights Road, Morristown, New Jersey | 973.971.3700 info@morrismuseum.org | www.morrismuseum.org
---
Happy 2016 from State Theatre!
Celebrate the new year with a great show!
USE CODE: HAPPY2016 and buy $20.16 tickets to the following shows!
Discounted Tickets are limited so order now!
1/10/16


Band of the Royal Marines
Featuring the Pipes and Drums of the Scots Guards
Buy tix >
2/15/16


The Very Hungry Caterpillar
and Other Eric Carle Favorites
State Theatre Family Day
Buy tix >
More performances available
HERE
.
HOW TO BUY $20.16 TICKETS with Code HAPPY2016
Online: Sign In or Register with promo code HAPPY2016 then proceed your order
(You must be signed in with the promo code BEFORE selecting tickets,
otherwise the discount will not apply)
Call: 732-246-7469 and mention code HAPPY2016
Groups 12+: Call 732-247-7200, ext. 517
HAPPY2016 promotion valid via internet, mobile, phone, and walk-up orders. Other discounts and/or Rewards tickets cannot be combined with this offer and discounts are not retroactive. Discount is applicable to select seating locations. Quantity of discount tickets available for purchase is limited and may sell out at any time. Discounted tickets are only available in select locations and vary per performance. This is the maximum discount per ticket. Seating is subject to availability at the time of purchase. Additional fees apply.
State Theatre, a premier nonprofit venue for the performing arts and entertainment.
State Theatre
15 Livingston Ave
New Brunswick, NJ 08901



---
JAZZ ARTISTS OFFER CHILDREN'S MUSIC WORKSHOPS @ UCPAC
Posted: 08 Jan 2016 09:29 AM PST
BASICS OF RHYTHM & MELODY WORKSHOPS
WHEN: Jan. 16*, from 2-3 p.m. in the Loft at UCPAC and **Feb. 20 from 2-3 p.m. at Hamilton Stage
WHERE: *Union County Performing Arts Center, 1601 Irving St., Rahway, and **Hamilton Stage, 360 Hamilton St., Rahway
TUITION: $10 per child and slots are limited.
The workshops are sponsored in part by the C.R. Bard Foundation. To register or for more information, call the box office at 732-499-8226 or visit www.ucpac.org/education
World-renowned jazz artists and Rahway's own Reut Regev and Igal Foni will present Basics of Rhythm and Melody workshops for children.
Regev (above) and Foni (right) are professional music educators who perform jazz and improvisatory music at festivals around the world. Regev plays trombone, slide trumpet, flugabone and piano; Foni plays the drums and numerous percussion instruments. They will show children how to create instant compositions with simple melodies and rhythms. No previous musical experience is necessary. Part drum circle, part music class and part performance, Regev and Foni's Rhythm and Music Workshop offers hands-on musical experience, knowledge and inspiration. Children attending this workshop will learn musical fundamentals and have the chance to put what they learn into practice.
Workshop 1 (Jan. 16) is intended for children ages 5-7. Workshop 2 (Feb. 20) is intended for children ages 8-10.
---
Admission: $8 for one show, $14 for two shows on the same day!
RVCC Planetarium | 118 Lamington Road | North Branch |
---
JANUARY KID SHOWS
Magic Tree House
WHEN: Saturdays, January 9, 16, 23, 30 at 3PM
Join Jack and Annie as they discover the secrets of the Sun, Moon, planets, space travel, and more. Who can help them answer the questions left for them by the mysterious "M"? This show is based on the same-titled, best-selling series of novels. (Recommended for ages 5 and older)

Laser Pop Rock
WHEN: January 9, 16, 23, & 30 at 4PM
Lasers dance across the dome while music is played. Songs include "The Lion Sleeps Tonight" by The Tokens, "Campfire Song Song" by Spongebob Squarepants, and "Shake it Off," by Taylor Swift, to name just a few.
---
NEW SHOW!
From Earth to the Universe
WHEN: Saturdays, January 9, 16, 23, 30 7:00 pm
Learn which stars and constellations are visible in tonight's sky, then experience Astronomy 101 in under an hour. The sky has always been a place of wonder. Philosophers and scientists, from the Greeks to Galileo, began to unravel some of its mysteries. The invention of the telescope has allowed for still more discoveries. Fly by all the planets in our solar system, then travel beyond to view the birthplace and death of stars, and still farther to the myriad galaxies in our universe. (Recommended ages 10 and up)
Call 908-231-8805 for reservations! (Highly Recommended!)
---
LASER SHOWS:
Grateful Dead
WHEN: Saturdays, January 9 & 23, 8:00 pm
"Touch of Gray," "Truckin," and "Sugar Magnolia," are a few of the hits in this laser concert. (Recommended for teens and adults)
Best of Pink Floyd
WHEN: Saturdays, Jaunary 16 & 30, 8:00 pm
Lasers dance across the dome while we listen to Pink Floyd songs including "Comfortably Numb," "Another Brick in the Wall, part 2," and "Money."
Call for reservations: 908-231-8805
---
NIGHTTIME SKIES IN JANUARY

Morning planet extravaganza in the New Year!
Venus is in the south east, while Saturn is nearby to its upper right January 1 - 8. Jupiter is in the south west of our morning skies along with Mars, which can be seen south, south east near the star of Spica in the constellation Virgo.
Once Mercury appears, five naked-eye planets are on display in the order of Mercury, Venus, Saturn, Mars, and Jupiter!
Last Quarter Moon: January 2
New Moon: January 10
First Quarter: January 16
Full Moon: January 24
---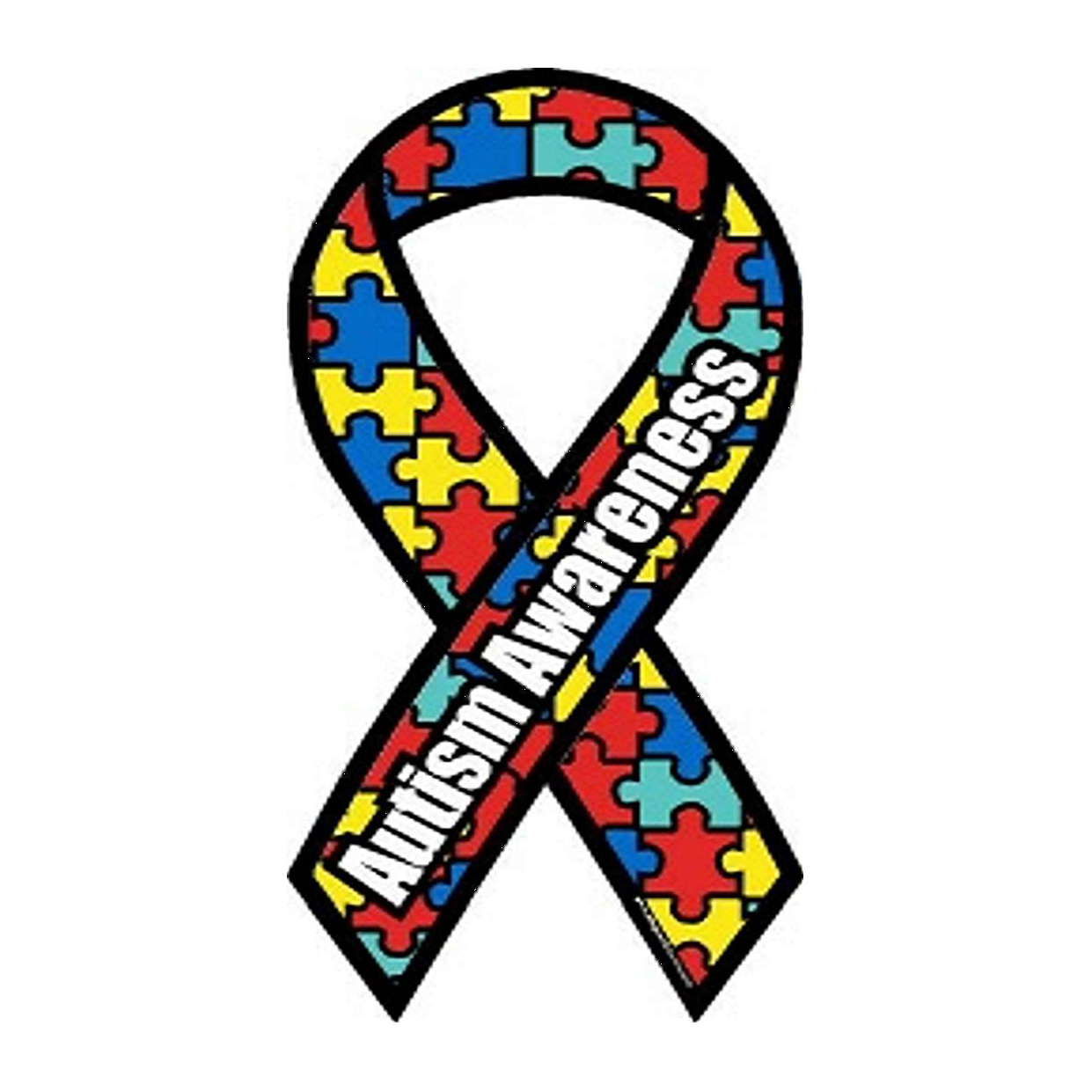 The Sky Above WHEN: Saturday, January 9th at 5pm
A planetarium show for families with children on the Autism Spectrum or with other developmental disabilities.
All ages are welcome to this one-hour sensory-friendly program. The show will provide a comfortable and judgment-free space that is welcoming to all families. The doors will remain open so that children will be able to come and go. Lights will be left dim and audio will be lowered and at a consistent level. The sky show will include: music, videos, planets, the Moon, constellations and laser lights. All material is presented on a very basic level.
TICKETS: $8.00 per person
Call 908-231-8805 for reservations! (Highly Recommended!)
Putting Down New Roots
Join the Gang!

Here at the Environmental Education Center our "gang" makes us think of smiling, happy, muddy kids.
The Tree House Gang is a weekly series for children ages 3-5 that meets in their own special space called the "Tree House". There they learn about habitats, food chains, wildlife, weather, and so much more through games, experiments, storybooks, and their favorite part, hiking. Most of their time is spent exploring the Great Swamp and all its various habitats, searching for animal clues, oblivious to the weather. Yes, they can get very muddy but they love every minute of it.

Once a "gang member" graduates, they can join KinderNats, a program designed and geared for children five to seven years old who love to be outdoors. This afterschool series will get them outside to study science and explore the natural world. These junior naturalists will be engaged through hiking, activities, and more.

Too young for all of the above? Then join us for The Young Explorers Club, another series designed for infant to five year olds with parent that focuses on developing their five senses. Parents can leave with ideas to explore nature close to home.
Click To Register For Children's Programs
Sugaring by Moonlight
By the light of the full moon, on this cold winter's night, gather round our hearth and hear tales of how the secret of the maple's sweetness was discovered. Learn about how you too can make it at home. Dress to be both inside and out. Course Code: 51761
$7 per person. All Ages.
Saturday, January 23
5:30pm-6:30pm

Thank you to NJ Arts Maven for some of these updates!
More News You Can Use:
How Well Do NJ Schools Prepare Our Kids For the Real World?
How do our school ranks against the rest of the country?