Programs @ the Library:
Mock Caldecott Election--Hosted by the Bridgewater Library (All Ages) Monday, December 28, 2015 1:30 PM - 2:30 PM.
You're never too old for picture book! Bring the whole family to see the new picture books everyone is talking about -- then vote for which book you think should win the Caldecott Award for the most notable illustrations. When the official Caldecott Award selections are released on January 11th, we'll see if ours won!

---
New Year's at Noon (Ages 3+) Wednesday, December 30, 2015. 11:15 AM - 12:00 PM. Registration required and begins December 16. We're ringing in the new year a day early! Join us for stories, games, crafts, and our very own countdown to noon, complete with a New Year's ball!

---
Planning to get books or media for a cozy family holiday?
Please plan ahead: All SCLS libraries will be CLOSED
December 31st at 5 p.m. and all day January 1st.
Having trouble viewing this email? Read it online.
(You will also find links to great websites for families there.)
Coming in January: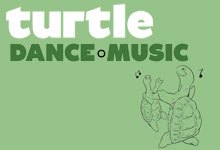 Turtle Dance Music: Sensory-Friendly Music & Movement Concert (Ages 2+)No registration required. Wednesday, January 06, 2016 4:30 PM - 5:30 PM
Turtle Dance Music engages all children including children on the autism spectrum with a novel 60-minute music experience. This music and movement concert is designed to engage children with music, movement, stories, incredible visuals, play and interactive music technology! "We help kids come out of their shells!" The show is crafted to be inclusive for all children and fun for parents and caregivers. Each song is accompanied by hands-on, visual, and sensory experiences. Kids will play instruments, try out interactive music technology and dance along through the whole show!
All of the activities and techniques in the performance are based on research from the Center for Autism and Early Childhood Mental Health at Montclair State University, and from the schools of thought from New York University's MusED Lab.

---
Picture Book Contest Celebration (All Ages) Thursday, January 07, 2016 6:00 PM - 7:00 PM No registration is required.
A celebration of all the participants in the picture book contest! We will announce the winners and celebrate with refreshments. Winners and runners-up will have their work on display in the lobby throughout January. This event is open to participants' families and friends, as well as anyone who wants to stop by to congratulate the participants! (Contest entries were due December 1st.)

---
Join us in January for storytimes – and a NEW weekly Wednesday Evening Pajama Time!



Ginga Brasileira Presents: Free to Dance (Grades K-12) No registration required. Saturday, January 09, 2016 11:00 AM - 11:45 AM Sponsored by the Friends of the Bridgewater Library.
Efraim Silva and his dancers dazzle with their physical prowess as they leap, jump and whirl around the performance space. In between, they discuss Brazilian history and culture, sing Portuguese songs, and play traditional instruments. Audience participation occurs throughout, and there is never a shortage of volunteers.
---
A Million Thanks! (Grades K-4) Registration required and begins December 28. Monday, January 11, 2016 4:30 PM - 5:30 PM January is National Thank You Month. We'll be writing (or illustrating) letters to military members around the world through the A Million Thanks project. This program is a drop off event, but a parent or caregiver should stay in the library.


---
Sensory-Friendly Art Class (Ages 4+) Registration required and begins December 28. Saturday, January 16, 2016 10:00 AM - 10:45 AM. Designed for children and teens on the autism
spectrum or with other special needs. Children and teens will explore art through creative activities at various stations.

---
Drop-In Games (Ages 3+) Saturday, January 23, 2016 2:00 PM - 4:00 PM No registration required. Join our teen volunteers to play games such as Candy Land, Jenga, LIFE, and more! Drop in the Children's Room between the hours of 2-4 pm!

---
Storyplay "The Mitten" (All Ages) Monday, January 25, 2016 4:30 PM - 5:30 PM Registration begins January 11. What do you get when you take a favorite story and act it out? A storyplay! Join us as we read Jan Brett's classic story, then make puppets and props and perform it for our families--all in less than an hour!
---
@ the Library for Tweens & Teens
Tween Volunteers (Grades 4-6) Monday, January 04, 2016 7:00 PM - 8:00 PM Registration required and begins December 3.
Make a difference by volunteering at the library! Help out with special projects and earn community service hours. This program is a drop off event, but a parent or caregiver should stay in the library.
---
Tween Advisory Board (Grades 4-6) Registration is required and begins December 1. Tuesday, January 12, 2016 7:00 PM - 8:00 PM
Earn community service hours by making the library a better place for you and your fellow Tweens! Come tell us what books, movies, video games, and programs you'd like at the library! This program is a drop off event, but a parent or caregiver should stay in the library.
---
Understanding the Financial Aid Process and How to Pay for College (Grades 7-12 & Parents) Thursday, January 14, 2016 7:00 PM - 8:30 PM Registration is required and begins December 23.
Presented by Premier College Funding. This presentation is purely informational for families in the Bridgewater area with high school-aged children. Many families are unaware that there are ways to make college affordable, taking into consideration the many factors that ultimately determine total tuition cost.
---
Teen Advisory Board (Grades 7-12) Tuesday, January 19, 2016 7:00 PM - 8:00 PM Registration is required and begins December 15. Teens, your opinion matters! Do you have suggestions for programs, new books, movies, or video games? Then come to one of our TAB meetings! Community service hours will be awarded for attendance!
---
Tween S.T.E.M. Challenge: Engineering Excellence! (Grades 4-6) Monday, January 25, 2016 7:00 PM - 8:00 PM Registration required and begins January 11. Who can build the strongest chain out of paper clips? Who can build the highest tower out of toothpicks and marshmallows? Let's test our engineering skills with some everyday objects!


Around the Community:
Toyland Family Festival
Monday, December 28, 11:00AM - 4:00PM
Come celebrate the holidays with us at the Toyland Family Festival. Explore our interactive Mega Model Trains display and new Animal Kingdom exhibition. Create fantasy animals out of recycled materials, miniature toy wagons and penguin puppets. And be sure to catch a performance of Journey to Candyland in the Theatre (more below.) LEARN MORE
CHILDREN'S THEATRE
Journey to Candyland Monday, December 28, 11:00AM and 1:30PM
Join Allyn and Annie Gooen as they fill the stage with extraordinary balloons and take the audience on a creative journey to Candyland. Perfect for kids ages three to nine, it's an unforgettable show filled with bangs, twists, and pops! Presented by Gooen's Balloowins. Tickets: $10 Members; $12 Non-members GET TICKETS

Bubble Trouble Tuesday, December 29, 11:00AM and 1:30PM
A bubble volcano! A bubble roller coaster! A kid in a bubble? Jeff Boyer takes bubbles to the max in this bubble extravaganza. Jeff juggles bubbles, sculpts and builds with bubbles, makes fog-filled bubbles, and more. Intended for children ages three to nine. Tickets: $10 Members; $12 Non-members
GET TICKETS

Morris Museum | 6 Normandy Heights Road, Morristown, New Jersey | 973.971.3700 info@morrismuseum.org | www.morrismuseum.org



---
FIRST NIGHT MORRISTOWN 2015
December 31, 2015 marks the 24th year for New Jersey's biggest and brightest New Year's Eve family-friendly, alcohol-free celebration of the arts—with nearly 200 artists, over 85 events in 24+ venues—representing dance, theatre, music,world cultures, visual arts andchildren's events. For all 24 years, Morris Arts has served as First Night's artistic programmer, securing topflight talents who attract thousands of people from throughout the state and beyond. Read MORE.

---
Admission: $8 for one show, $14 for two shows on the same day!
RVCC Planetarium | 118 Lamington Road | North Branch |
---
Putting Down New Roots
Join the Gang!
Here at the Environmental Education Center our "gang" makes us think of smiling, happy, muddy kids.
The
Tree House Gang
is a weekly series for children ages 3-5 that meets in their own special space called the "Tree House". There they learn about habitats, food chains, wildlife, weather, and so much more through games, experiments, storybooks, and their favorite part, hiking. Most of their time is spent exploring the Great Swamp and all its various habitats, searching for animal clues, oblivious to the weather. Yes, they can get very muddy but they love every minute of it.
Once a "gang member" graduates, they can join
KinderNats
, a program designed and geared for children five to seven years old who love to be outdoors. This afterschool series will get them outside to study science and explore the natural world. These junior naturalists will be engaged through hiking, activities, and more.
Too young for all of the above? Then join us for
The Young Explorers Club
, another series designed for infant to five year olds with parent that focuses on developing their five senses. Parents can leave with ideas to explore nature close to home.
Click To Register For Children's Programs
Sugaring by Moonlight
By the light of the full moon, on this cold winter's night, gather round our hearth and hear tales of how the secret of the maple's sweetness was discovered. Learn about how you too can make it at home. Dress to be both inside and out. Course Code: 51761
$7 per person. All Ages.
Saturday, January 23
5:30pm-6:30pm

More News You Can Use: