Programs at the Bridgewater Library and Around the Community for children, teens, and families.
@ Bridgewater Library: Programs
Tween Party: After Hours (Grades 4-6)
Friday, April 27 from 6:00 pm - 8:00 pm.
Registration required.
Tweens, grades 4-6, get locked in the library after hours! We'll have a movie, video games, crafts and snacks! No admittance after 6:15 pm. Advance notice required if tween must leave the program early.
Garden Club May Day Baskets
(For ages 3+) Saturday, April 28th From 9:30am – 10:30am
Registration required.
Get ready for the merry month of May by joining the Bridgewater Garden Club in the old-fashion tradition of May Day baskets. We'll have all the supplies you'll need to make a lovely little container chock-full of spring!
Jedi Training Camp (Grades K-4)
Monday, April 30
from 4:30 pm - 5:30 pm
Registration required.
Attention Star Wars fans: prepare to become one with the Force! Create your own light saber and Jedi tunic, and put your skills to the test with our Jedi games! Dressing up as your favorite character is encouraged. May the Force be with you.
After-School Special: Children's Choice Awards (Grades K-2)
Tuesday, May 1st
From 4:30-5:30pm
Registration required.
After-School Special: Children's Choice Awards (Grades 3-4)
Tuesday, May 1st From 4:30-5:30pm Registration required
The Children's Choice Award is the only national book award where the winning titles are selected by children and teens. We will be reading the finalists and voting for our favorites!
If you are in 5th- 12th grade or can't come to the program, you can still vote! Go to:www.bookweekonline.com/2012Finalists to see the finalists and cast your votes!
Books are on display underneath the bulletin board near the reshelving area.
We also have lots of games, story-starters, and fun ways to celebrate children's books – take a look!
Foods Around the World (Grades K-5)
Thursday, May 3rd From 4:30-5:30pm Registration required.
Come join dietitian/nutritionist Aileen Birkitt as she takes children around the world with a fruit and veggie passport. Travel around the world to learn about different countries and states, and taste some delicious exotic fruits and vegetables!
Celebrate Arbor Day! (Ages 3+)
Saturday, May 5th 10:30am Registration begins April 20th.
Did you know that Bridgewater is a Tree City USA? For over 135 years Arbor Day has been set aside as a special day to recognize the importance of trees and the difference they make in our lives. The Bridgewater Shade Tree Board will help us celebrate all that's terrific about trees with stories and activities.
Join us each week for stories, songs, finger plays, and a short film.

Family Story Time

(ages 2-6)

Tuesdays at 10 a.m. and 1:30 p.m.

Toddler Time

(18 mo.-3)
Wednesdays at 10 & 11 a.m. and
Thursdays at 10:30 a.m

and 11:30 a.m

.
Clapping and singing, rhymes and books….introduce your toddler to the beginnings of story time!
Infant Lap Sit
(birth to 18 months)
Thursdays at 9:30
Clap your hands and stamp your feet and let you baby feel the beat of stories, songs and rhymes.

No registration required.
Note: There will be NO storytimes on Tuesday May 8th (the library is closed that day), but we will have special storytimes on Monday May 7th at 10 & 1:30.
Astronomy Adventure with Teri Bellows (All Ages)
(For families with children of all ages) Thursday, May 10th from 4:30-5:30pm Registration begins April 26th.
Where should we look for life beyond Earth? How long does it take to get to Mars? How many planets have rings? If you have these questions and more, this program will be fun for you! Hold planet models and talk about our amazing solar system, and then make a scale model you can copy at home. Before you blast off from the library, stay for a reading and book signing of Stars Are Like People by author and astronomer-educator Mrs. Teri Bellows.
Eisenhower School Choir (All Ages)
(For families with children of all ages) Thursday, May 10th from 7-8:30pm No registration required
Join us for a wonderful, spirited evening filled with musical delight s the Eisenhower Intermediate School's 5th and 6th grade choir present their favorite spring selections. Light refreshments will be served.
Toddler Dance Party (Ages 2-6)
Monday, May 14 From 4:30 pm - 5:00 pm
Registration begins April 30th.
Read, rock, and roll at the library! Toddlers, ages 2-6, and their caregivers are invited to get their groove on at the library. Shimmy and shake to your favorite toddler tunes!
There are also LOTS OF PROGRAMS at other system libraries for children & teens…find their online calendars under the "events/programs" tab on our
home page
.
@ Bridgewater Library for Teens:
Teens who want to volunteer at the library this summer need to get their forms in this month… click HERE to download registration forms.

Forms must be returned to the library in person by April 30th.
5th & 6th Grade Volunteers
Thursday, May 3rd from 7-8pm Registration required. ATTENTION STUDENTS IN GRADES 5 AND 6:
Here is your chance to make a difference by volunteering at the library!
There is still time to submit your poetry to our compilation.
Here are the
submission guidelines.
Teen Advisory Board (For Students in Grades 6-8) Tuesday, May 1st 5:30-6:30pm Teen Advisory Board (For Students in Grades 9-12) 6:30-7:30pm Registration required
Do you want to make a difference at your library? Do you have suggestions for programs, new books, movies, or video games? Then come to one of our upcoming T.A.B. meetings!
Community service hours will be awarded
for attendance and snacks will be served!
Open Mic Cafe Night (Ages 13+)
Thursday, May 3rd From 7:00pm – 8:30pm Registration required. **You only need to register if you are interested in performing.**
Think you've got what it takes to get up on stage in front of your peers with nothing but your voice and guitar? Want to share your most well-crafted poetry or original music? Then this is your night! Join us for this one of a kind experience, and help local musicians and writers get their voices heard. Depending on registration, artists will receive 10-15 minute slots to play music or recite poetry. Sign ups will be on a first-come, first-served basis. Please check back for more registration information.
@ the Library: Displays:
Come see the finalists for the Children's Choice Book Awards on display near the reshelving area…then cast your vote in person or at: http://www.bookweekonline.com/
Celebrate National Princess Week (April 22-28) at the Library by Checking Out our "Royalty Rules" Booklist. (For more information on National Princess Week spokesperson Julie Andrews, check out
this article
.)
Explorers and Pirates and Shipwrecks Oh My! Just in time for the 100th Anniversary of the Titanic disaster, we have a display of sea-faring books above the magazine section.






Batter Up! Lots of books on a favorite spring past-time await eager readers at our display behind the Youth Services Reference Desk.







April is National Poetry Month – Read some wonderful poems and get tips for writing some of your own at our display in the front lobby.







April is also Autism Awareness Month -- We have information on this condition which affects so many of our young people in our Parent-Teacher Display Area. Paper Mill Playhouse is also doing a play for children with Autism & Developmental Disabilities...see below!





Around the Community:





Please note: due to a change in interpretation of library bulletin board display policy, we can no longer post information on events by for-profit entities (e.g. Lowe's, Home Depot, and similar store-based programs) even if those events are free. Macaroni Kid of

Hillsborough

&

Warren

do post these events. We will continue to post events done by non-profits like museums and theaters.


NJ PREMIERE OF CHILDREN'S SHOW @ THE GROWING STAGE

Diary Of A Worm, A Spider And A FlyBook, music and lyrics by Joan Cushing
Based on the books by Doreen Cronin and illustrations by Harry Bliss
WHEN: April 27 to May 20 with Saturday and Sunday matinees at 4:00 PM and a special opening night performance on Friday, April 27, at 7:30 PM.
WHERE: The Growing Stage, the Children's Theatre of New Jersey, located in the Historic Palace Theater on Route 183 in Netcong, New Jersey
TICKETS: $18 for adults, $14 for children and seniors, with group rates available. School Matinee performances are also available throughout the week. Tickets can be purchased by calling the TGS Box Office at 973.347.4946 or logging onto their website at www.growingstage.com.
Is Spider getting too big for his own skin? Will Fly find her superhero powers in time to save her Aunt Rita from peril? Will Worm learn to stand on his own two feet…even though he doesn't have feet? You are invited to take a look at the world from a bug's perspective. Perhaps you'll see that their lives are not all that different from yours. This world première musical captures all of the droll humor and whimsy of the wildly popular books.
Diary Of A Worm, A Spider And A Fly features the talents of 6 professional performers in the cast. The performers are Brandon Lavon Hightower of Jersey City as Worm, J.D. Kellman of Brooklyn as Spider and Emily Cara Portune of Jersey City as Fly. Rounding out the cast are Becky Nitka of Long Valley as Ant; Katelyn Spinosa of Bayonne as Butterfly and Katie Horn of Manhattan as Mrs. McBee.
The Growing Stage—The Children's Theatre of New Jersey programs are made possible, in part, by funding from the New Jersey State Council on the Arts, and contributions from numerous corporations, foundations, and individuals.


WHEN: April 20-May 6; Fridays and Saturdays at 8 PM; Sundays at 2 PM WHERE: Somerset Valley Playhouse, 689 Amwell Road, Hillsborough TICKETS: $18 adults; $16 seniors & students
Call box office at 908.369.7469 or visit online at www.svptheatre.org
Whodunit? Colonel Mustard in the kitchen with the candlestick? Or Miss Scarlet in the ballroom with the rope? Or was it Mrs. Peacock in the conservatory with the lead pipe? You've played the game as a kid, now come play as an adult! The beloved board game comes musically alive as the household secrets of the ultimately dead Mr. Boddy tunefully unfold with the characters and rooms and weapons you know so well. So maybe Professor Plum DID do it in the study with the revolver . . . See if you can guess whodunit as you happily hum and play along!
Click here to see the Clue: The Musical commercial


RUTGERS DAY April 28 10:00am - 4:00pm - The day offers an array of fun and fascinating programs for the entire family including story tellers, animal shows, art projects, a petting zoo, music and dance performance, hands-on activities, and amazing science demonstrations. Admission and parking are free. More information is available at http://rutgersday.rutgers.edu


Photo courtesy of Rutgers University.
Rutgers Day
Rutgers campuses in New Brunswick and Piscataway, NJ all ages, 10 am-4 pm, free 732-445-4636
Activities, demonstrations, and performances await visitors on every campus. The College Avenue Campus features storybook readings, puppet shows, scavenger hunts, and craft projects. The Busch Campus spotlights science, offering demos and events for science enthusiasts. And Cook/Douglass is where you'll find the NJ Folk Festival, a petting zoo, and more.


Saturday, April 28 - Healthy Kids Day - Bridgewater YMCA
601 Garretson Rd, Bridgewater, NJ 08807 9:00 AM - 2:00 PM Who: Moms, Dads, Kids, Families Free For more info: 908 722 4567

To kick-start physical activity and learning throughout the summer - a critical out-of-school time for kids - the Somerset Valley Y is celebrating Healthy Kids Day with a free community event on April 28 for kids and families from 10 a.m. to 2 p.m. Look for a passport of activities that will include games, activities and healthy snacks.

Saturday, April 28



Beatles and Bubblegum State Theatre in New Brunswick, NJ ages 3-8 with their families, 10 am and 12 pm, free 732-246-7469 x 545 Rock on with Ray "StingRay" Leone and his band in this high-energy, interactive concert featuring the music of The Beatles and 60s and 70s "bubblegum" bands such as the Monkees and the Archies. Learn some 60s dances and test your Beatles trivia knowledge. Free milk and cookies will be given out to children while supplies last. Registration required.



Morris Museum | 6 Normandy Heights Road | Morristown, NJ 07960
Phone: 973.971.3700 http://www.morrismuseum.org/ Admission $10 / Adults $7 / Children $7 / Seniors
Children under 3 years of age are FREE
Mechanical Musical Instruments Demonstrations -- Enjoy a live, interactive demonstration of the exhibition Musical Machines & Living Dolls. Wednesdays - Sundays at 2 p.m.
Dino Day Family Festival Saturday, April 28 | 11 am - 4 pm Free with museum admission

Visit our permanent exhibition, Digging Dinosaurs, and learn all about the lives of dinosaurs, featuring Hadrosaurus foulkii, the NJ State Dinosaur!
At 12:30 and 2:30 Sing with the Dinosaur Troubador and 15-foot long Mighty T.rex (courtesy Field Station: Dinosaurs).
Drop in activities all day include: make your own dinosaur puppet, climb into a dinosaur nest and learn about baby dinosaurs, reconstruct a dinosaur skeleton, touch a real Hadrosaurus egg, and much more.

Clay Day Family Festival Saturday, May 5 | 11 am - 4 pm Free with museum admission

Celebrate Chinese arts, crafts and culture, with exciting performances and intriguing hands-on activities, including making a clay pot, decorating a dragon, making paper dragons and paper lanterns. A master Chinese calligrapher will demonstrate his craft from 12:30-2:00 pm, and Celadon Youth Music Ensemble will perform at 3:00 pm.

Children's Studio Art Workshops:
Funny Face Sand Casting Workshop (ages 5-10) Saturday, May 12 | 9:30 - 11:00 am
Sculpey Dogs Driving Cars! (ages 6-10) Saturday, June 2 | 9:30 - 11:00 am
Young sculptors will bring home a project with each workshop. Instructor Don Thieberger has been teaching children the art of pottery sculpting for over 20 years. For more information on Studio Art workshops click here.

Bugs and Butterflies Exhibit
Apr 7, 2012 to May 6, 2012 9:00 am until 5:00 pm
Bugs, butterflies, and moths can be beautiful, exciting, and even a little scary. This exhibit of insect specimens and illustrations shows the wide range of colors, types, and shapes of the insect family.

Environmental Education Center 190 Lord Stirling Rd. Basking Ridge, NJ 908-766-2489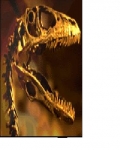 Explore the Rutgers University Geology Museum. The museum is free and open to the public & offers exhibits, scavenger hunts, and tours and programs. The museum Self-service scavenger hunts for different ages are always available. Tours can be scheduled.

Click

here

for more information on special events at the museum.




Late Nights at the Museum on the first Wednesday of each month feature activity stations for children and adults from 4pm-8pm.

Wednesday, May 2, 2012 Fossils




Exhibits

include a dinosaur track way, a mounted mastodon, a 2400 year old mummy, rocks and minerals from New Jersey and around the world, and

florescent minerals

.




On the third Saturday of every month the Geology Museum provides free

tours

to prearranged groups of 10 to 50 people. Guests of all ages learn about dinosaurs, geology, the Ice Age, mastodons, mummies, and minerals with special attention given to New Jersey-based exhibits. Tours must be booked at least two weeks in advance.



RVCC PLANETARIUM SHOWS FOR KIDS
All shows run approximately 40 minutes. Admission: $6 unless otherwise specified. Call 908-231-8805 for reservations!

Magic Tree House: Space Mission Saturdays, May 5, 12, 19 at 3:00 p.m.Sunday, May 20 at 3:00 p.m.What would you do if you found a note with lots of question on it? "How many stars in the starry night sky? If we flew to the Sun, how long would we fly? Will we travel to planets and will it be soon? Will we ever be able to live on the Moon? How does it feel to journey through space? Why is our Earth so special a place?" From the authors of the best-selling novel series, join Jack and Annie as they discover the secrets of the Sun, Moon, planets, space travel, and more. Who can help them answer the mysterious "M's" questions? (recommended for ages 5 and older)


May Programs at the Environmental Education Center. 190 Lord Stirling Rd, Basking Ridge, NJ • 908 766-2489
Check out their many programs this month including "Mega Mammals" "Full Moon Hike" "Young Explorers Club" "Plant Swap" "Eight Legged Freaks" "Games on the Pond" and More! Details here. They also are offering a variety of Summer Camps (Look in the "brochures" section.)


FIND OUT MORE ABOUT CAMP
WHERE: The Newark Museum, 49 Washington Street, Newark
Saturday, May 12, 1 to 3:30 p.m.
Birdwatching is one of the fastest-growing hobbies in the United States and is an ideal way for families to spend time together enjoying the outdoors. No experience is necessary to participate in this program; bring your own binoculars or borrow a pair from us!
Naturalists from New Jersey Audubon will be on hand to provide more information on the birds that we see, especially birds that are migrating through on their journey north as this is International Migratory Bird Day.
Cost: $7 per person; $5 for members of N.J. Audubon; total cost will not exceed $20 per family. Click on the date of the program above to register online, or call (908) 722-3700 between 11 a.m. and 2 p.m.

Thanks to njartsmaven.com and njfamily.com for some of these listings. Visit them for many more ideas!




Summer is Coming…Here are some camp ideas:




Area Locations:
Hillsborough Elementary School 435 Route 206 Hillsborough, NJ 08844 7/23/2012 - 7/27/2012 Register Now
Holland Brook School 52 Readington Road Whitehouse Station, NJ 08889
7/9/2012 - 7/13/2012 7.6 Miles Register Now
Woodland School 114 Stirling Rd Warren, NJ 07059 8/6/2012 - 8/10/2012
Register Now
Bedwell Elementary School 141 Seney Drive Bernardsville, NJ 07924
8/6/2012 - 8/9/2012 Register Now
Columbia Middle School 345 Plainfield Ave Berkeley Heights, NJ 07922
7/16/2012 - 7/20/2012 Register Now
Columbia Middle School 345 Plainfield Ave Berkeley Heights, NJ 07922
7/23/2012 - 7/27/2012 Register Now
Reading Fleming Intermediate School 50 Court St Flemington, NJ 08822
6/25/2012 - 6/29/2012 Register Now




For information about Summer Camps, review the last few issues of this newsletter and check out the "Camps" link in the "useful links for families" section on the right side of this newsletter (If you are receiving this by email, clicking on the headline will open to our bookcase format -- the "useful links" are on the right side of the page.)



Let Your Fingers Do (MORE) Walking:


Reading Tip for Parents from Judy Blue: "First, invest in one with a new cover. Even if you like the old, original covers. Second, don't give it to them. Just leave the books strategically placed around the house and then occasionally say: 'Oh no, you're not reading that--you're not ready for it yet.' "
--Judy Blume, speaking at the Los Angeles Times Festival of Bo via Shelf Awareness
If you think your school library has a lot of books, wait until you learn about the Library of Congress!
Have you ever wondered…

Where is the largest library in the world?
When was the Library of Congress built?
How many books does the Library of Congress have?
Did you know?Do you ever have trouble finding a particular book or resource in your school library? It's OK if you do. Most libraries have tons of books, and librarians are there to help you find the things you need.
If you think your school library has a lot of books, though, wait until you learn about the world's largest library. Its amazing collection of books and resources will blow your mind!
What library are we talking about? The Library of Congress, of course! Built in 1800 in Washington, D.C., it's the largest library in the world in both shelf space and number of books.
The Library of Congress is the official research library of the United States Congress. It's also considered to be the national library of the U.S. It currently consists of three buildings in the nation's capital.
When it was first started, the Library of Congress was housed in the U.S. Capitol. It stayed there throughout most of the 1800s until it moved to its current site.
Most of the library's original collection was destroyed during the War of 1812. Thomas Jefferson replenished the library's collection, though, by selling his entire personal book collection — over 6,000 books! — to the library in 1815 for $23,950 (that was A LOT of money way back then).
Over time, the Library of Congress continued to expand. Eventually it came to consist of the three buildings it is housed in today. Its main purpose is to research issues for members of Congress.
The Library of Congress is open to the public, but very few people are allowed to check out books. These privileged few include library employees, members of Congress, Supreme Court justices and other high-ranking government officials.
The Library of Congress holds much more than just books. Its various collections include more than 150 million items on over 800 miles of bookshelves. These items include over 34 million books, over 3 million recordings, over 13 million photographs, over 5 million maps, over 6 million pieces of sheet music and over 66 million manuscripts!
Among these millions of items are some of the most interesting and rare books in the world. In fact, the Library of Congress has over 700,000 rare books, which is the largest collection in North America.
The smallest book in the Library of Congress is Old King Cole. Measuring 1/25 inches by 1/25 inches, it's about the size of a period at the end of a sentence. Its pages can only be turned using a needle!
The largest book in the Library of Congress is a 5 foot by 7 foot picture book featuring thousands of color images of the country of Bhutan. The Library also has one of only three perfect copies of the Gutenberg Bible, which is one of the most valuable books in the world.
Try it out!
Ready to check out your local library? It may not be the largest library in the world. In fact, it might be quite small. But that's OK. Even the smallest library can offer valuable information and exciting adventures.
If you don't already have a library card, ask for one! A librarian will be happy to get you signed up, so you can take advantage of your local library's resources.
If you don't know the depth of offerings available at your local library, ask for a tour. A librarian can show you that there's so much more than books available.