Programs at the Bridgewater Library and Around the Community for children, teens, and families.
@ Bridgewater Library: Programs
Sing-A-Long: Happy Earth Day (Children of all ages)
Thursday, April 19th From 10:00am-11:00am Registration begins April 5th.
Celebrate our beautiful planet on Earth Day with some springtime tunes!
Note: Our Winter/Spring storytime sessions ended April 5th, storytimes resume April 24th.
Join us each week for stories, songs, finger plays, and a short film.

Family Story Time

(ages 2-6)

Tuesdays at 10 a.m. and 1:30 p.m.

Toddler Time

(18 mo.-3)
Wednesdays at 10 & 11 a.m. and
Thursdays at 10:30 a.m

and 11:30 a.m

.
Clapping and singing, rhymes and books….introduce your toddler to the beginnings of story time!
Infant Lap Sit
(birth to 18 months)
Thursdays at 9:30
Clap your hands and stamp your feet and let you baby feel the beat of stories, songs and rhymes.

No registration required.
Poetry Class for Kidz (Grades 3-5)
Monday, April 23rd From 4:30pm - 5:45pm. Registration required. .
Flowers are in full bloom, and the warmer weather is finally here to stay. Let's say goodbye to those April showers and celebrate National Poetry Month by learning how to write our very own Haiku poems. Once we're all Haiku experts, we'll create greeting cards to show how excited we are about spring!
Winter's almost through
We'll all be together soon
See you in April!
Rocket Readers: 'Good Night Good Knight' by Shelley Moore Thomas (For grades 1-3) Tuesday, April 24th From 4:30pm – 5:30pm. Registration required.
The Good Knight is on his watch when he hears a sound. Roar! Is it a dragon? A great big dragon? He searches the woods and finds a surprise. Join us for a discussion and a craft.
Lego Club (Grades K-6)
Wednesday, April 25th From 4:30-5:30pm Registration begins April 11th.
Hey LEGO fans, here's a club just for you! Get together with other LEGO-maniacs, share ideas and tips on building, and have a great time! Library LEGOS will be available for building, so you do not need to bring your own.
Talk It Up: 'Dragon's Tooth' by N.D. Wilson (Grades 5-8)
Thursday, April 26th From 7:00pm – 8:00pm
Registration required.
For two years, Cyrus and Antigone Smith have run a sagging roadside motel with their older brother where nothing ever seems to happen. But things strike up quickly when a strange old man with bone tattoos arrives, demanding a specific room. Less than 24 hours later, the old man is dead. The motel has burned, and their older brother Daniel is missing. Cyrus and Antigone find themselves kneeling in a crowded hall, swearing an oath to an order of explorers who have long served as caretakers of the world's secrets, keepers of powerful relics from lost civilizations, and jailers to unkillable criminals who have terrorized the world for millennia.
Tween Party: After Hours (Grades 4-6)
Friday, April 27 from 6:00 pm - 8:00 pm.
Registration required.
Tweens, grades 4-6, get locked in the library after hours! We'll have a movie, video games, crafts and snacks! No admittance after 6:15 pm. Advance notice required if tween must leave the program early.
Garden Club May Day Baskets
(For ages 3+) Saturday, April 28th From 9:30am – 10:30am
Registration required.
Get ready for the merry month of May by joining the Bridgewater Garden Club in the old-fashion tradition of May Day baskets. We'll have all the supplies you'll need to make a lovely little container chock-full of spring!
Jedi Training Camp (Grades K-4)
Monday, April 30
from 4:30 pm - 5:30 pm
Registration required.
Attention Star Wars fans: prepare to become one with the Force! Create your own light saber and Jedi tunic, and put your skills to the test with our Jedi games! Dressing up as your favorite character is encouraged. May the Force be with you.
After-School Special: Children's Choice Awards (Grades K-2)
Tuesday, May 1st
From 4:30-5:30pm
Registration required.
After-School Special: Children's Choice Awards (Grades 3-4)
Tuesday, May 1st From 4:30-5:30pm Registration required
The Children's Choice Award is the only national book award where the winning titles are selected by children and teens. We will be reading the finalists and voting for our favorites!
If you are in 5th- 12th grade or can't come to the program, you can still vote! Go to:www.bookweekonline.com/2012Finalists to see the finalists and cast your votes!
Books are on display underneath the bulletin board near the reshelving area.
Foods Around the World (Grades K-5)
Thursday, May 3rd From 4:30-5:30pm Registration required.
Come join dietitian/nutritionist Aileen Birkitt as she takes children around the world with a fruit and veggie passport. Travel around the world to learn about different countries and states, and taste some delicious exotic fruits and vegetables!
Celebrate Arbor Day! (Ages 3+)
Saturday, May 5th 10:30am Registration begins April 20th.
Did you know that Bridgewater is a Tree City USA? For over 135 years Arbor Day has been set aside as a special day to recognize the importance of trees and the difference they make in our lives. The Bridgewater Shade Tree Board will help us celebrate all that's terrific about trees with stories and activities.
There are also LOTS OF PROGRAMS at other system libraries for children & teens…find their online calendars under the "events/programs" tab on our
home page
.
@ Bridgewater Library for Teens:
Teens who want to volunteer at the library this summer need to get their forms in this month… click HERE to download registration forms.

Forms must be returned to the library in person by April 30th.
5th & 6th Grade Volunteers
Thursday, May 3rd from 7-8pm Registration required. ATTENTION STUDENTS IN GRADES 5 AND 6:
Here is your chance to make a difference by volunteering at the library!
There is still time to submit your poetry to our compilation.
Here are the
submission guidelines.
Teen Advisory Board (For Students in Grades 6-8) Tuesday, May 1st 5:30-6:30pm Teen Advisory Board (For Students in Grades 9-12) 6:30-7:30pm Registration required
Do you want to make a difference at your library? Do you have suggestions for programs, new books, movies, or video games? Then come to one of our upcoming T.A.B. meetings!
Community service hours will be awarded
for attendance and snacks will be served!
Open Mic Cafe Night (Ages 13+)
Thursday, May 3rd From 7:00pm – 8:30pm Registration required. **You only need to register if you are interested in performing.**
Think you've got what it takes to get up on stage in front of your peers with nothing but your voice and guitar? Want to share your most well-crafted poetry or original music? Then this is your night! Join us for this one of a kind experience, and help local musicians and writers get their voices heard. Depending on registration, artists will receive 10-15 minute slots to play music or recite poetry. Sign ups will be on a first-come, first-served basis. Please check back for more registration information.
@ the Library: Displays:
Come see the finalists for the Children's Choice Book Awards on display near the reshelving area…then cast your vote in person or at: http://www.bookweekonline.com/


We also have lots of games, story-starters, and fun ways to celebrate children's books – take a look!




Celebrate National Princess Week (April 22-28) at the Library by Checking Out our "Royalty Rules" Booklist. (For more information on National Princess Week spokesperson Julie Andrews, check out this article.)

Explorers and Pirates and Shipwrecks Oh My!
Just in time for the 100th Anniversary of the Titanic disaster, we have a display of sea-faring books above the magazine section.
Batter Up!
Lots of books on a favorite spring past-time await eager readers at our display behind the Youth Services Reference Desk.
April is National Poetry Month –
Read some wonderful poems and get tips for writing some of your own at our display in the front lobby.
April is also Autism Awareness Month
-- We have information on this condition which affects so many of our young people in our Parent-Teacher Display Area.
Paper Mill Playhouse is also doing a play for children with Autism & Developmental Disabilities...see below!

Around the Community:

Please note: due to a change in interpretation of library bulletin board display policy, we can no longer post information on events by for-profit entities (e.g. Lowe's, Home Depot, and similar store-based programs) even if those events are free. Macaroni Kid of

Hillsborough

&

Warren

do post these events (as well as Easter Egg Hunts and the like). We will continue to post events done by non-profits like museums and theaters.
Red Riding Hood & Other Stories
Pushcart Players
WHEN: On Sat, April 21, 10 AM
WHERE:
Paper Mill Playhouse, 22 Brookside Drive, Millburn
TICKETS:
$12, $15, or $20
Click here for tickets.
A Sensory Friendly Performance planned in cooperation with Autism NJ and the Douglass Developmental Disabilities Center at Rutgers University
This is an enchanting collection of classic tales —
Little Red Riding Hood
,
The Emperor's New Clothes
,
The Princess and the Pea
, and Hans Christian Andersen's
All's Well That Ends Well
.
Paper Mill Playhouse's "Theater for Everyone" is designed in cooperation with AUTISM NEW JERSEY, THE DOUGLASS DEVELOPMENTAL DISABILITIES CENTER AT RUTGERS UNIVERSITY, and PUSHCART PLAYERS. At this special performance, the theater environment will be altered to offer a comfortable, judgment-free space that is welcoming for all families.
Click here to learn more.
The last program at the
Children's Museum
this Spring is Robotics Day Saturday April 21st from 10-2:30. Families can arrive and leave at any time.
Parents and/or caregivers are expected to stay with children during the museum visit. Please use discretion in bringing very young children, as the museum is NOT baby-proof (some craft items are small and could present a choking hazard).
The Children's Museum's final program of the spring is our
Robotics program on Saturday April 21, from 10AM to 2:30PM. Our featured project, a SpurtBot Shadow Follower, is recommended for ages 6 to 12, though we will have activities for younger children as well.
With apologies, we did run out of kits for our fall robotics program. We've ordered more this time around, but we're also offering the opportunity to reserve a robot kit. If you would like to do this, please RSVP through this survey link.
http://kwiksurveys.com?u=Childrens_Museum_April_Robots
Location: The PeopleCare Center, 120 Finderne Avenue, Bridgewater, NJ 08807 (parking and entrance are in the rear of the building).
Cost: A $3/ per child donation is suggested for those who can afford it. More info: somersetcminfo@gmail.com or call 908-595-0001.
TEENS, they are looking for lots of VOLUNTEERS for this program if you want to help.

C

heck
here
for volunteer opportunities at The
Children's Museum
. More info. contact: Tom Davidson, volunteer coordinator 908-725-4677
tadavidson@gmail.com
WHEN: April 22
WHERE:
All events will be held at Farmstead Arts located at 450 King George Road in Basking Ridge
In celebration of Earth Day on
Sunday, April 22
, Native American artist
Kelley Moonwater
will offer
three workshops
, at
1, 2, and 3 PM
at the Farmstead on how to create a "Native American Style Drum Necklace." Each participant will create his or her own drum necklace using authentic branch wood for the drum body. By using various materials to do so, participants can decorate their art piece and truly express their individuality through creativity. Moonwater (left), who is of Lakota/Cherokee decent and an exceptional craftswoman and Northern Plains traditional dancer, will also present a touch table of artifacts that were used by native people of long ago.
The workshops, for ages 7 and up, are limited to 15 participants per hour.
The suggested donation is $5 per person.
Registration is at the door.
Other Earth Day activities will include a
beautification project
and
tree and wildflower identification
walks with Master Gardner, Mary Lynn Norris. For more information, visit
www.farmsteadartscenter.org
.
WHEN: April 20-May 6; Fridays and Saturdays at 8 PM; Sundays at 2 PM WHERE:
Somerset Valley Playhouse, 689 Amwell Road, Hillsborough
TICKETS:
$18 adults; $16 seniors & students
Call box office at 908.369.7469 or visit online at
www.svptheatre.org
Whodunit? Colonel Mustard in the kitchen with the candlestick? Or Miss Scarlet in the ballroom with the rope? Or was it Mrs. Peacock in the conservatory with the lead pipe? You've played the game as a kid, now come play as an adult! The beloved board game comes musically alive as the household secrets of the ultimately dead Mr. Boddy tunefully unfold with the characters and rooms and weapons you know so well. So maybe Professor Plum DID do it in the study with the revolver . . . See if you can guess whodunit as you happily hum and play along!
Click here to see the Clue: The Musical commercial
RUTGERS DAY
April 28
10:00am - 4:00pm
- The day offers an array of fun and fascinating programs for the entire family including story tellers, animal shows, art projects, a petting zoo, music and dance performance, hands-on activities, and amazing science demonstrations. Admission and parking are free. More information is available at
http://rutgersday.rutgers.edu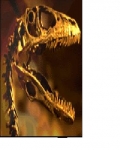 Explore the Rutgers University Geology Museum
.
The museum is free and open to the public &
offers exhibits, scavenger hunts, and tours and programs. The museum Self-service scavenger hunts for different ages are always available. Tours can be scheduled.

Click

here

for more information on special events at the museum.
Late Nights at the Museum on the first Wednesday of each month feature activity stations for children and adults from 4pm-8pm.
Wednesday, May 2, 2012 Fossils
Exhibits
include a dinosaur track way, a mounted mastodon, a 2400 year old mummy, rocks and minerals from New Jersey and around the world, and
florescent minerals
.
On the third Saturday of every month the Geology Museum provides free
tours
to prearranged groups of 10 to 50 people. Guests of all ages learn about dinosaurs, geology, the Ice Age, mastodons, mummies, and minerals with special attention given to New Jersey-based exhibits. Tours must be booked at least two weeks in advance.
RVCC PLANETARIUM SHOWS FOR KIDS
All shows run approximately 40 minutes. Admission: $6 unless otherwise specified. Call 908-231-8805 for reservations!
Magic Tree House: Space Mission Saturdays, May 5, 12, 19 at 3:00 p.m.Sunday, May 20 at 3:00 p.m.
What would you do if you found a note with lots of question on it? "How many stars in the starry night sky? If we flew to the Sun, how long would we fly? Will we travel to planets and will it be soon? Will we ever be able to live on the Moon? How does it feel to journey through space? Why is our Earth so special a place?" From the authors of the best-selling novel series, join Jack and Annie as they discover the secrets of the Sun, Moon, planets, space travel, and more. Who can help them answer the mysterious "M's" questions? (recommended for ages 5 and older)
Thanks to
njartsmaven.com
and
njfamily.com
for some of these listings. Visit them for many more ideas!
Summer is Coming…Here are some camp ideas:
SUMMER CAMP 2012 at NJ Audubon, an affiliate of the National Wildlife Federation.
Week-long day camp programs for children ages 4 to grade 6.
Plus, overnight camps for students in grades 6 through 8. Call (908) 766-5787 to register.
CLICK HERE
to download the summer camp brochure.
CLICK HERE
to download the Registration Packet.
Click
here
for The Center for Contemporary Art brochure.
For information about Summer Camps, review the last few issues of this newsletter and check out the "Camps" link in the "useful links for families" section on the right side of this newsletter (If you are receiving this by email, clicking on the headline will open to our bookcase format -- the "useful links" are on the right side of the page.)
Let Your Fingers Do (MORE) Walking:
Interested in a REALLY COOL SCIENCE SITE? CHECK OUT MINUTE PHYSICS! …How far is a second? The moon may be 1.3 light-seconds away, but why on earth do we measure distances using time?

April is also Math Appreciation Month!
And Mixing in Math has lots of ideas to celebrate!!! How about some math with your family? Family versions of MiM activities:


Growing Plants
Soaring Towers