@ the Library – Displays & Contests:
LAST CHANCE to
decorate a "Cat in the Hat" Hat and enter our contest
to win a HUGE "Cat in the Hat" drawing!
and to enter
the New Jersey State Library
Read Like a Champion Contest
– the chance to win a family four-pack of tickets to see the
Smucker's Stars on Ice
, Saturday, April 2 at 7:30 p.m. To enter, send an email to
bwljuv@sclsnj.org
with the subject "Contest," and in the body of the email include your name, the town where you live and your phone number. A winner will be drawn on March 25.
On display this month:
I Wonder?!? – Books that ask Who, Why, Where, What, and How?
Also on display this month, books to celebrate strong female role-models for
Women's History Month
.
@ the Library: Programs
Family Story Time
continues on Tuesdays at 10 a.m. and 1:30 p.m., Toddler Time on Wednesdays at 10 & 11 a.m. and Thursday at 10:30 a.m. and Baby Lap Sit on Thursdays at 9:30. For full details on this and other programs, see the Bridgewater Library Online Calendar
.
Read to Spence

(For children ages 5 and older) Practice reading out loud to Spence, a Certified Therapy Dog, in a comfortable, nonjudgmental environment. Bring your favorite book or choose one of ours. Sign up at the Youth Services Reference desk for your one-on-one 15 minute time slot. Call 908 526-4016 x126 to Register.
Thursday, March 24 from 4:30 pm - 5:30 pm Thursday, April 7 from 4:30 pm - 5:30 pm Space is limited.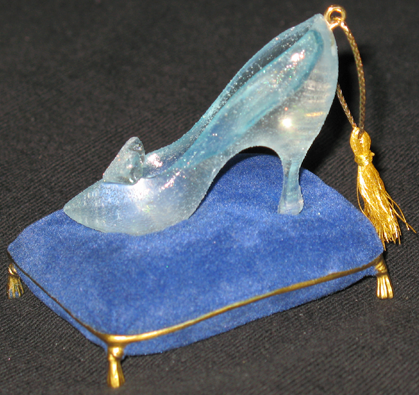 'Cinderella' by The Pushcart Players
(Suggested for families with children 3 and up)
No Registration Required.
Saturday, March 26 at 10:30 am. Spend Saturday morning with Cinderella and her step-sisters as we travel through a musical adaptation of the classic tale. Check out this
guide before
you go!
Also on Saturday, March 26 from 1:00 PM - 4:30 PM.
Tech Open House!
Did you know that we offer eBooks, eAudiobooks, eVideos and
eMUSIC
! all of which can be downloaded to many
digital devices
… Not sure how to download? Bring your questions and devices. Giveaways! Prize drawing for an MP3 player! Snacks!
No registration necessary.
"Presley and Melody" Music with Care!
(Suggested for 3 and up)Saturday, April 2 at 10:30 am. Celebrate Spring (finally!) with the music of Presley and Melody. Join us for a delightful, song-filled Saturday morning!
No registration required.
Children's Choice Book Awards
(For ages 5 - 10) Monday, April 4 from 4:30 pm - 5:30 pm
Registration Required.
Your Opinion Counts! Come vote! We'll see the titles nominated for best children's choice picture book author & illustrator, then vote for our favorites. And our votes will help determine the national winners! (If you are a chapter book reader, you can also check out and vote for the chapter book nominees at
http://www.bookweekonline.com/voting
)
Super Retro Game Night
For all ages - Families welcome! Wednesday, April 6 from 5:00 pm - 8:30 pm It's a blast from the past! Come to our Retro Game Night and play video games from the last 30 years!!
No registration required.
Singing with Carol
Join the Mooooo-sic! (For all ages) Monday, April 11 at 10:00 am. Join our Farm Frolics and "sing with the animals"!
No registration required.
For Teens:
SAT/ACT Combo Practice Test
For grades 10 – 12 Saturday, April 9 from 9:30 am - 1:30 pm
Registration Required.
Deciding between the SAT and ACT? Kaplan's combo test will allow you to take both! A free practice test is one of the best ways to get ready for the real thing. By taking this practice test, you will learn exactly what to expect on test day and receive a complete individual analysis of your results. There will also be a follow-up seminar that discusses how the SAT and ACT are used in college admissions, the difference between the two tests, and important test-taking tips and strategies. A follow-up session to get your scores and ask questions from a Kaplan representative will be held on Monday, April 25 at 7:00 pm.
Can't make this program? The library subscribes to several test prep databases that you can use 24/7.
Mark your calendars – Registration for teen summer volunteers will run from April 1st-30th. More info. in the next update!
Teen Advisory Board Meeting
For students in grades 6 – 12 Tuesday April 19, 2011 6:30 PM to 7:30 PM Do you want to make a difference at your library? Do you have suggestions for programs, new books and movies? Then come to the T.A.B. meeting. Community service hours will be awarded for attendance.
Registration Required.
Volunteer Opportunities (For students in grades 5 - 6)
Attention students in grades 5 and 6, here is your opportunity to make a difference by volunteering at the library. Wednesday April 20, 2011 7:00 PM to 8:00 PM.
Volunteer hours will be limited to the above listed date and time. Registration begins March 28
Teens…
Mark your calendars for this
Career Fair
at
Bound Brook High School
for Somerset County residents ages 15-18 on Saturday April 2nd from 10 a.m. to 1 p.m.
Register
by March 25th to enter a Door Prize Drawing. WALK-INS ALSO WELCOME.
For Parents, Teachers, Child Care Workers:
Somerset County Library System Parent and Teacher Workshop Bullying, Teasing, Name-Calling, Rejection - It's Rough Being a Kid!
This workshop presents strategies and materials that child care workers, educators and parents can use to help kids navigate the rough terrain of childhood social relationships.
Presented by Justine Shuey M.Ed., ACS, and the librarians of the Somerset County Library System. The workshop is free of charge and 1 ½ professional development hours will be awarded to attendees. All programs are from 7:00 to 8:30 p.m. Register at the library of your choice:
Warren Township Library
(908) 754-5554 x23 Monday, March 28
Bridgewater Library
(908) 526-4016 x126 Thursday, April 7
Somerset County Library System Parent and Teacher Workshop Bullying, Teasing, Name-Calling, Rejection - It's Rough Being a Kid!

is now full,
however if you are interested, you may wish to attend:
The Superior Court Vicinage 13 Somerset, Hunterdon, and Warren Counties Advisory Committee on Minority Concerns and the Somerset County Bar Foundation are sponsoring a FREE Community Education Program for the public titled "The Bullying Dilemma...Join in the Conversation" on Thursday, April 28, 2011 starting at 6:00 p.m. at the Somerset County Courthouse, located at 20 North Bridge Street, Jury Assembly Room, 1st floor, Somerville, NJ.
The seminar will provide an overview of bullying, the psychological aspect of bullying, prevention methods, and the impact that it has on students, parents, teachers, and the community. The program will be presented by a number of experts in the field of Psychology, Law and Law Enforcement.
For Registration please contact:
Linnette Higley Tel: 908-203-6131 or
SOMOmbudsman@judiciary.state.nj.us
This event qualifies interested participants for CLE Credits or 3 hours of Professional Development" for Educators. FOR CLE CREDITS PLEASE CONTACT ANN WINDER AT Tel: 908-685-2323 Fax: 908-685-9839 E-mail
www.somersetbar.com
.
Advocating for Your Child with Special Needs A series of programs designed for parents and other adults interested in children with special needs.
The programs are part of a joint venture between the Somerset County Library and Special Child Health Services – Somerset County Case Management Unit with the New Jersey Department of Health and Senior Services.
The workshops are free of charge and 1 ½ professional
development hours will be awarded to attendees.
Transition to Adulthood: Navigating the Adult Services System
Thursday, March 31 from 7:00 pm - 8:30 pm.
Registration Required.
This workshop will outline the importance of establishing links and connecting with professionals, agencies and service providers for individuals with disabilities coming out of a school environment.
Presented by Nicole Pratt, Parent Professional Trainer, Statewide Parent Advocacy Network.
Autism, Asperger's and Music
Thursday, April 28 from 7:00 pm - 8:30 pm.
HAS BEEN CANCELLED – we hope to reschedule in the fall.
Transition to Preschool
Thursday, May 5 from 7:00 pm - 8:30 pm
Registration Required.
Understanding the joint responsibilities of families, school districts and child study teams when transitioning out of early intervention, will be the focus of this presentation.
Presented by Shakira Linzey, MPH
Family Support Coordinator Mid-Jersey CARES
Regional Early Intervention Collaborative --
A program of Central NJ Maternal & Child Health
Consortium.
And don't forget – you can attend programs at any of our NINE member libraries – just click on the "Events/Programs" tab at the top of our home page (or on the right side of our children's home page) for schedules and information.
Around the Community:
The Children's Museum's next program
'Blast OFF: A Journey Into Space'
takes place from 1 to 4 PM on Saturday March 26 in The PeopleCare Center, 120 Finderne Ave., Bridgewater.
Activities will include rockets (including a weather-permitting launch by the local 4H model rocket club between 2 and 2:30 PM), our Martian Lander station (see how well you can package an egg for a decent to the Martian surface), eclipse kit, balloon rockets, planet collages, a weigh station, astronomy buttons, and a look at DVD photos from the Hubble Telescope. We also have an 'optional' constellation box craft, but we don't have our own shoebox inventory so please bring your own if you'd like to participate. See you on Saturday! Suggested donation is $3 per child. More info is available at 908-595-0001 or
www.childrensmuseumnj.org
.
(Their next program will be
Animals around the World
on Sunday April 3rd.
The
Center for Contemporary Art
in Bedminster is celebrating "Youth Art Month" with free displays throughout the month of March – check their
flyer
for details. They also offer
classes
for children & teens.
Art for Families at the Princeton Art Museum
(most Saturday Mornings, see
calendar
for upcoming programs.)
Noble Knights and Lovely Ladies
Date/Time:
03/26/11 10:30 am - 1:00 pm Join us on Saturday mornings for family fun in the Art Museum. Drop in anytime between 10:30 a.m. and 1 p.m. and enjoy a self-guided, interactive tour followed by a related art project. Each week has a different theme. Come for fifteen minutes or two hours--whatever your schedule allows. All ages are welcome. No tickets or reservations needed.
"Joseph & The Amazing Technicolor Dreamcoat"
by Andrew
Lloyd Webber and Tim Rice. March 25 - April 16 Friday & Saturday – 8PM Sunday – 2PM at the Somerset Valley Players in Hillsborough.
This high-spirited musical rocks the stage with the classic Biblical story of love and redemption in ancient times, as favored son Joseph with his coat of many colors becomes exiled by his jealous brothers, to find his true calling in the strange new land of Egypt while coming to grips with the power of lies and injustice.
JAMES AND THE GIANT PEACH

By Roald Dahl
Directed by Stephen L. Fredericks
WHEN: March 25–April 17, Fridays at 7:30 PM, Saturdays and Sundays at 4:00 PM
WHERE:
The Growing Stage on Route 183, 7 Ledgewood Avenue in Netcong
TICKETS:
$18 for adults, $14 for children and seniors, group rates and birthday party rooms available
973.347.4946 or
www.growingstage.com
A magical peach! An imprisoned boy! Insect friends! An incredible journey! This amazing adventure of James Henry Trotter will fulfill the fantasy of anyone who has ever dreamed of escape. Roald Dahl's story comes hilariously to life in this delightful dramatization that reveals the wickedness of some, the goodness of others and the indecision encountered by many when they are faced with crises. You will see James (as he cleverly gets the Peach out of danger), the wise Old-Green-Grasshopper and the pessimistic Earthworm. You will also see James' mean Aunt Spiker and cruel Aunt Sponge come to a suitably sticky end.
The adaptation, which is based on the first piece Dahl wrote for children back in 1961, is generally considered one of the finest books ever written for young people.
The Growing Stage is a professional member theatre of the Association of Actor's Equity and is funded in part by the New Jersey State Council on the Arts.
KEAN PLAYERS ON TOUR PRESENTS "A MIDSUMMER NIGHT'S DREAM"
A Midsummer Night's Dream

By William Shakespeare
Adapted and Directed by Prof. Gail Winar
WHEN: March 30 to April 3 (scroll down for performance schedule)
WHERE:
University Center Little Theatre on Kean University's main campus at 1000 Morris Avenue, Union
TICKETS:
$15 and can be purchased from the Kean University box office at 908.737.SHOW (7469) or on-line by visiting
www.keanstage.com
.
For further information on the College of Visual and Performing Arts, visit www.
kean.edu/cvpa
.
A Midsummer Night's Dream
is believed to have been written around 1590 to 1596 by William Shakespeare. It portrays the madcap events surrounding the marriage of the Duke of Athens,
Theseus
, and the Queen of the Amazons,
Hippolyta
. These include the adventures of four young Athenian lovers and a group of amateur actors, who are manipulated by the fairies who inhabit the forest in which most of the play is set.
Professor Gail Winar adapted Shakespeare's comedy into a playful
70- minute version that engages young audiences
. "(Right: Robyn Lee as Titania and Victor Martinez as Bottom)
FREE 11th ANNUAL FAMILY ARTS FESTIVAL: DANCE FOR LIFE
Multicultural dance troupes, hands-on workshops, a family health area and more!
WHEN: March 26, from 1:00-4:00 PM WHERE:
Arline and Henry Schwartzman Courtyard, Robert Wood Johnson University Hospital, New Brunswick
TICKETS:
FREE Registration begins at 12:30. For more information, contact Adam at Young Audiences New Jersey at 1.866.500.9265 or e-mail
info@yanj.org
.
This popular family event is presented annually by Young Audiences New Jersey, in collaboration with the Community Health Promotion Program
of RWJUH, with generous support from Johnson & Johnson.
This year's "Dance for Life" theme features performances from multicultural dance troupes, hands-on dance workshops and even an on-site family health information area focused on childhood health and wellness issues. Children of all ages are welcome, accompanied by a parent or other favorite adult.
"Dance is not only a beautiful art form, it's also a great form of exercise," said Larry Capo, executive director of Young Audiences New Jersey. "We hope that our talented performers and our workshops will inspire children and their parents to learn more about dance, and also find fun new ways of being active together as a family."
This year's Family Arts Festival events include:
Professional Dance Performances, featuring:
Illstyle and Peace Productions—hip-hop extraordinaire, rooted in contemporary and old-school styles (right)

FlyGround—inspired by African, Afro Pop and Afro-Brazilian dance and music traditions
Student Dance Performances by:
Fiesta Flamenca Spanish Dance Troupe

Ballet Folklórico Xochipilli Mexican Dance Troupe (left)
Dance Workshops:
Children and adults alike will explore dance from different cultures in four fun, active workshops, including workshops with members of our professional performing groups.
Local Dance Schools:
Learn about the classes and programs offered at the following area dance schools –Lustig Dance Theatre, Raices Cultural Center, Amar La Bomba, American Repertory Ballet, InSpira
Family Health Information Area:
Visit the Family Health Information area for tips and interactive activities designed to keep the whole family fit and healthy.
Garden Sprouts Mondays, 4/4, 4/11, 4/25, 5/2, 5/9, 5/16, 5/23, 6/6 11 a.m. $7 each day http://www.MorrisParks.Net
The Frelinghuysen Arboretum 353 E. Hanover Ave. Morristown, NJ
To Register: 973.326.7603 or online at www.arboretumfriends.org
Spring is finally here and it's time to get outside. Bring your favorite preschooler to the arboretum for this series of programs designed for the budding nature explorer. Each week young people along with a favorite grownup will explore different gardens around the Frelinghuysen Arboretum and learn just how important plants are and how they do what they do. Each walk will include and activity and a story. Garden Sprouts will be lead by Master Gardeners Ingrid Witty and Lily Mehl. Lily Mehl is also a children's librarian in Kinnelon.
All classes will take place at 11:00 a.m. on Mondays. Participants may sign up for as many or as few as they choose.
April 4:
How Does a Plant Begin?
We will look inside seeds and then look around outside for signs of seeds beginning to bloom. We will also start some early seeds that young gardeners can take home and observe.
April 11:
I Spy Birds!
We will look at bird's nests found around the arboretum and do some early Spring bird watching with binoculars we make and decorate.
April 25:
Delightful Daffodils!
We will look around for these beautiful spring blooms and learn how they grow. We will make some lovely flowers to decorate our homes.
May 2:
What's in the Soil?
We will play with dirt as we learn all about the soil and nutrients that plants need to grow. We will prepare an Earthbox display of sunflowers for everyone to enjoy, and children will plant their own sunflower seeds to grow at home.
May 9:
Let's go Fly a Kite
Learn how the wind helps scatter seeds and then come in and make colorful kites to enjoy on windy days.
May 16:
Bug Safari!
We will explore the arboretum in search of crawling and flying insects and learn how important they are to the health of our gardens. We will make our own "bugs" to bring home.
May 23:
Plant a Salad!
Learn about some edible plants as we create an Earthbox display of lettuce, pepper and tomato plants. Young gardeners will begin small containers of edible gardens to bring home.
June 6:
Finding a Rainbow
We will tour the arboretum enjoying all of the magnificent colors and make a colorful arrangement to bring home.
The
Environmental Education Center
in Basking Ridge has a slew of educational programs for children and families this Spring. Check out their schedule
here
!
Looking for more things to do? Check out the many Events Listings under the
USEFUL LINKS FOR FAMILIES
on the right side of
our blog
. Two very useful events consolidators for our area are
Hillsborough Macaroni Kid
&
Warren Macaroni Kid
.
(Thanks to Ruth Ross at njartsmaven.com for some of these listings.)
Let Your Fingers Do the Walking:
Spring means testing season in the schools. If you would like to help your children prepare for the NJASK, the library subscribes to
LUMOS
, a test prep database specifically geared to this test. You can find a link to this site under the
USEFUL LINKS FOR FAMILIES
on the right side of
our blog
under
NJ ASK -- Test Preparation
.
Also under the
USEFUL LINKS FOR FAMILIES
is a link to
Gifted & Talented NJ
which lists dozens of local and national sites with information for parenting and teaching gifted children.
And you can always find our blog by clicking on the header to this email or by Googling "bwlibys".
It is not too early to think about summer camps and programs for your kids. Here are a few resources to get you started:
Kids Guide
offers a comprehensive list of camps & programs throughout the state. Locally,
Raritan Valley Youth Programs
has assorted programs & camps for ages 5-17 in sports, art, enrichment, science & computers. (They also offer programs over Spring Break.) We have also put a link to
camps
under
USEFUL LINKS FOR FAMILIES.