@ the Library – Displays & Contests:
Come decorate a "Cat in the Hat" Hat and enter our contest
to win a HUGE "Cat in the Hat" drawing! You can't miss our display!
Also, the New Jersey State Library has another
Read Like a Champion Contest
– this time offering the chance to win a family four-pack of tickets to see the
Smucker's Stars on Ice
, Saturday, April 2 at 7:30 p.m.
To enter,
send an email to bwljuv@sclsnj.org with the subject "Contest,"
and in the body of the email include your name, the town where you live and your phone number. A winner will be drawn on March 25.
Discount tickets for select IZOD Center family shows are also available at
www.IZODcenter.com
, by using the code LIBRARY.
On display this month below the bulletin board behind the Youth Services Reference Desk:
I Wonder?!? – Books that ask Who, Why, Where, What, and How?
– extend that curiosity further at the website
www.wonderopolis.com
(a link to its "Daily Wonder" appears in the "useful websites" section of our blog.)
Also on display this month, books to celebrate strong female role-models for
Women's History Month
above the magazines. Speaking of female role-models, check out the quest for
positive female role models in books, movies, and on TV at Commonsense Media
.
We continue to feature
Great Family Read-Alouds
on the back of the Youth Services Reference Desk.
@ the Library: Programs
Family Story Time
continues on Tuesdays at 10 a.m. and 1:30 p.m., Toddler Time on Wednesdays at 10 & 11 a.m. and Thursday at 10:30 a.m. and Baby Lap Sit on Thursdays at 9:30. For full details on this and other programs, see the Bridgewater Library Online Calendar
.
Story time with Spence
(For children in grades 1 - 5) Saturday, March 12 at 10:00am.
Registration begins February 25.
Come meet Spence, an English Labrador Retriever and certified therapy dog. Spence and his owner, Brielle will be here to share some stories and talk about one-on-one reading sessions to dogs in a comfortable, loving environment.
Lego Club (For Grades K - 6)
Saturday March 12, 2011 1:30 PM to 2:30 PM
Registration Required
Here's a club just for you! Get together with other Lego-maniacs, share ideas and tips on building, and have a great time! Library Legos will be available for building.See previous creations at:
http://www.flickr.com/photos/bwljuv/
Chapter Book Club
(Limited to grades 3 - 4) Wednesday March 16, 2011 4:30 PM to 5:30 PM
Registration required
Calling all 3rd and 4th graders who enjoy books. Parents or caregivers of participants are welcome to join in the discussion. Check with the youth services librarian at the desk to get your book or ask questions.
Amelia Earhart : the legend of the lost aviator
by Shelley Tanaka ; illustrated by David Craig
Other biographies of Amelia Earhart may be read as a substitute for this title.
Wednesday, March 16 from 4:30 pm - 5:30 pm On July 2, 1937, aviatrix Amelia Earhart mysteriously vanished. This biography follows Earhart from her first sight of an airplane at the age of 10 to the last radio transmission she made before she disappeared.
The Music of Clara Schumann performed by "Clara Schumann"
Saturday March 19, 2011 2:00 PM to 2:45 PM (For families with children in grades 2 - 8)
No registration required.
Join us and "Clara Schumann" for an interactive, educational, musical experience of classical music. This performance is meant to be enjoyed by elementary school aged patrons.
Singing with Carol - Sing Spring!!
(For all ages)
No Registration Required.
Monday, March 21 at 1:30 pm. Usher in that glorious spring season with song!
Rocket Readers
(Limited to grades 1-3)
Registration Required.
Tuesday, March 22 from 4:30 pm - 5:30 pm. At each program we will discuss a book, play some games or create a "book-tiful" craft related to the story.
Let the Good Times Roll with Pirate Pete and Pirate Joe
by A.E. Cannon. Pirate Pete and Pirate Joe are looking for some pirate fun. But first they need to find the Pirate Queen. Where can she be? Come along with Pirate Pete and Pirate Joe on their adventure! Students should read the book prior to the program. Copies of the book will be available at the Youth Services Reference Desk.
Talk It Up Book Discussion Group
Limited to students in grades 5 – 8
Registration Required.
If you love to read and talk about books, you are cordially invited to an hour of book talk and friendly company. Parents and parent substitutes are welcome to join in the discussion.
Secret Letters From 0 to 10
by Susie Morgenstern. Ten-year-old Ernest Morlaisse leads a quiet, uneventful life. He comes home from school, eats the same snack each day, and does his homework. He lives with his elderly grandmother who hardly speaks to him, especially about his dead mother and the father who deserted him when he was one day old. All this changes when a new girl, Victoria de Montardent, comes on the scene.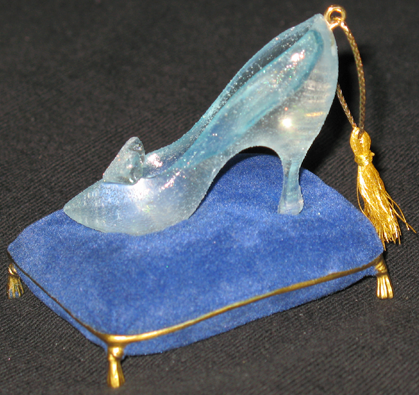 'Cinderella' by The Pushcart Players
(Suggested for families with children 3 and up)
No Registration Required.
Saturday, March 26 at 10:30 am. Spend Saturday morning with Cinderella and her step-sisters as we travel through a musical adaptation of the classic tale. Check out this
guide
before you go!
Also on Saturday, March 26 from 1:00 PM - 4:30 PM.
Tech Open House!
Did you know that we offer eBooks, eAudiobooks, eVideos and
eMUSIC
! all of which can be downloaded to many
digital devices
… Not sure how to
download
? Bring your questions and devices. Giveaways! Prize drawing for an MP3 player! Snacks!
No registration necessary.
Upcoming Programs for Parents, Teachers, Child Care Workers:
Somerset County Library System Parent and Teacher Workshop Bullying, Teasing, Name-Calling, Rejection - It's Rough Being a Kid!
This workshop presents strategies and materials that child care workers, educators and parents can use to help kids navigate the rough terrain of childhood social relationships.
Presented by Margo Saltzman (member of the NJ Commission on Bullying in Schools), Justine Shuey M.Ed., ACS, and the librarians of the Somerset County Library System. The workshop is free of charge and 1 ½ professional development hours will be awarded to attendees. All programs are from 7:00 to 8:30 p.m. Register at the library of your choice:
Hillsborough Library
(908) 369-2200 x14 Monday, March 21
Warren Township Library
(908) 754-5554 x23 Monday, March 28
Bridgewater Library
(908) 526-4016 x126 Thursday, April 7
Advocating for Your Child with Special Needs A series of programs designed for parents and other adults interested in children with special needs.
The programs are part of a joint venture between the Somerset County Library and Special Child Health Services – Somerset County Case Management Unit with the New Jersey Department of Health and Senior Services.
The workshops are free of charge and 1 ½ professional
development hours will be awarded to attendees.
Transition to Adulthood: Navigating the Adult Services System
Thursday, March 31 from 7:00 pm - 8:30 pm.
Registration Required.
This workshop will outline the importance of establishing links and connecting with professionals, agencies and service providers for individuals with disabilities coming out of a school environment.
Presented by Nicole Pratt, Parent Professional Trainer, Statewide Parent Advocacy Network.
Autism, Asperger's and Music
Thursday, April 28 from 7:00 pm - 8:30 pm.
Registration Required.
Join Nicole D'Angelo as she shares her own personal experiences of being on the spectrum with Asperger's Syndrome. She will clarify the differences in Autistic Spectrum Disorders and share with us her own particular aspect called synesthesia, a condition which causes her to see music as colors and shapes.
Presented by Nicole D'Angelo, ambassador from Autism New Jersey.
Transition to Preschool
Thursday, May 5 from 7:00 pm - 8:30 pm
Registration Required.
Understanding the joint responsibilities of families, school districts and child study teams when transitioning out of early intervention, will be the focus of this presentation.
Presented by Shakira Linzey, MPH
Family Support Coordinator Mid-Jersey CARES
Regional Early Intervention Collaborative --
A program of Central NJ Maternal & Child Health
Consortium.
And don't forget – you can attend programs at any of our NINE member libraries – just click on the "Events/Programs" tab at the top of our

home page

(or on the right side of our

children's home page

) for schedules and information.
Around the Community:
Shakespeare for kids and families! Shortened—but professionally acted—performances are a great way to introduce your kids to the Bard:
Gershwin at the Morris Museum.
Saturday, March 12 | 12:30 p.m. & 2:30 p.m. Gershwin For Kids
A family friendly, interactive performance introduces children and parents to the 'fascinatin' rhythms' of George and Ira Gershwin. The David Leonhardt Jazz Group and the Shelley Oliver Tap Ensemble unite for an educational and inspiring presentation designed to introduce younger audiences to tap dancing and jazz. Audience participation is encouraged through singing, clapping, scatting, and movement to structure a one-of-a-kind performance at every show. $8 to $10. Please call 973-971-3706 for tickets and more info.
Also coming up
"Baba Yaga and the Frog Princess"
Marionette Players. Fri. March 24, 4 p.m. Sat. March 26, 12:30 & 2:30 p.m.
The Children's Museum will hold programs on
'Animals Around The World'
, Sunday March 13
th
and
'Blast OFF: A Journey Into Space'
on
Saturday March 6th. Both are f
rom 1 to 4 PM in the Cafeteria of The PeopleCare Center, 120 Finderne Ave., Bridgewater. Several generic science exhibits, including our audio-kinetic sculpture, Bernoulli blower, and bubble machine, will also be on hand. Each program has interactive activities suitable for children ages 3 to 9. Suggested donation is $3 per child. More info is available at 908-595-0001 or
www.childrensmuseumnj.org
.
The
Center for Contemporary Art
in Bedminster is celebrating "Youth Art Month" with free displays throughout the month of March – check their
flyer
for details. They also offer
classes
for children & teens.
FREE FAMILY PERFORMANCE @ GSP ON MARCH 19 George Street Playhouse's Educational Touring Theatre Open Stage Series offers a FREE Performance of Dennis Foon's New Kid Saturday, March 19, at 12 noon at George Street Playhouse, 9 Livingston Avenue, New Brunswick. Reservations are required and may be made by calling the George Street Playhouse Box Office at 732.246.7717 or by visiting the Playhouse website, www.GSPonline.org The performance is geared toward students in grades K-6 (ages 6-12) and lasts approximately 60 minutes, including a post-play workshop. New Kid, written by Dennis Foon, addresses racism, prejudice, peer pressure and conflict resolution. It is the story of an immigrant family from a fictitious place called "Homeland." When the family arrives in America, they discover a new culture and unexpected prejudice against Homelanders.
Peter & the Wolf/Beauty & the Beast
Sun., Mar. 20 at 1PM & 3:30PM RVCC Recommended ages are 4 and up Tickets are $10 & $12
Introduce your young ones to the beauty of ballet with this delightful double bill of wonderful dancing, colorful costumes and splendid music. Watch as Peter saves his animal friends from the wolf and as goodness and love break a magic spell.
"Joseph & The Amazing Technicolor Dreamcoat"
by Andrew
Lloyd Webber and Tim Rice. March 25 - April 16 Friday & Saturday – 8PM Sunday – 2PM at the Somerset Valley Players in Hillsborough.
This high-spirited musical rocks the stage with the classic Biblical story of love and redemption in ancient times, as favored son Joseph with his coat of many colors becomes exiled by his jealous brothers, to find his true calling in the strange new land of Egypt while coming to grips with the power of lies and injustice.
Have a teen?
Mark your calendars for this
Career Fair
at Bound Brook High School for Somerset County residents ages 15-18 on Saturday April 2nd from 10 a.m. to 1 p.m.
Register
by March 25th to enter a Door Prize Drawing. WALK-INS ALSO WELCOME.
It is not too early to think about summer camps and programs for your kids. Here are a few resources to get you started:
Kids Guide
offers a comprehensive list of camps & programs throughout the state.
Locally,
Raritan Valley Youth Programs
has assorted programs & camps for ages 5-17 in sports, art, enrichment, science & computers. (They also offer programs over Spring Break.)
Let Your Fingers Do the Walking:
If March's unpredictable weather chases you indoors, check out this nifty website:
No Time for Flash Cards
: A Resource of Activities for Young Children that Promote Play, Discovery and Learning. It contains lots of activity and craft ideas (and she even pairs books with some of them) searchable by age (babies through elementary school) or subject. She also includes a "letter of the week" activity. Here are some
"kitchen art"
ideas to get you started. We have a link to it on our
Children's Home Page
in two places: Fun Links - Arts & Crafts; and Parents/Teachers - Songs, Rhymes, Crafts, etc.
As we mentioned in this week's family story time, another fun (and educational) activity to do with your kids is to
bake bread
. Here's a
recipe
to use with your children if you want to get started.