@ the Library – Displays & Contests:
There is still time to
decorate a "Cat in the Hat" Hat and enter our contest
to win a HUGE "Cat in the Hat" drawing!
and to enter
the New Jersey State Library
Read Like a Champion Contest
– the chance to win a family four-pack of tickets to see the
Smucker's Stars on Ice
, Saturday, April 2 at 7:30 p.m. To enter,send an email to
bwljuv@sclsnj.org
with the subject "Contest," and in the body of the email include your name, the town where you live and your phone number. A winner will be drawn on March 25.
Discount tickets for select IZOD Center family shows are also available at
www.IZODcenter.com
, by using the code LIBRARY.
On display this month below the bulletin board behind the Youth Services Reference Desk:
I Wonder?!? – Books that ask Who, Why, Where, What, and How?
Also on display this month, books to celebrate strong female role-models for
Women's History Month
above the magazines.
@ the Library: Programs
Family Story Time
continues on Tuesdays at 10 a.m. and 1:30 p.m., Toddler Time on Wednesdays at 10 & 11 a.m. and Thursday at 10:30 a.m. and Baby Lap Sit on Thursdays at 9:30. For full details on this and other programs, see the Bridgewater Library Online Calendar
.
The Music of Clara Schumann performed by "Clara Schumann"
Saturday March 19, 2011 2:00 PM to 2:45 PM (For families with children in grades 2 - 8)
No registration required.
Join us and "Clara Schumann" for an interactive, educational, musical experience of classical music. This performance is meant to be enjoyed by elementary school aged patrons.
Singing with Carol - Sing Spring!!
(For all ages)
No Registration Required.
Monday, March 21 at 1:30 pm. Usher in that glorious spring season with song!
Rocket Readers
(Limited to grades 1-3)
Registration Required.
Tuesday, March 22 from 4:30 pm - 5:30 pm. At each program we will discuss a book, play some games or create a "book-tiful" craft related to the story.
Let the Good Times Roll with Pirate Pete and Pirate Joe
by A.E. Cannon. Pirate Pete and Pirate Joe are looking for some pirate fun. But first they need to find the Pirate Queen. Where can she be? Come along with Pirate Pete and Pirate Joe on their adventure! Students should read the book prior to the program. Copies of the book will be available at the Youth Services Reference Desk.
Talk It Up Book Discussion Group
Limited to students in grades 5 – 8
Registration Required.
If you love to read and talk about books, you are cordially invited to an hour of book talk and friendly company. Parents and parent substitutes are welcome to join in the discussion.
Secret Letters From 0 to 10
by Susie Morgenstern. Ten-year-old Ernest Morlaisse leads a quiet, uneventful life. He comes home from school, eats the same snack each day, and does his homework. He lives with his elderly grandmother who hardly speaks to him, especially about his dead mother and the father who deserted him when he was one day old. All this changes when a new girl, Victoria de Montardent, comes on the scene.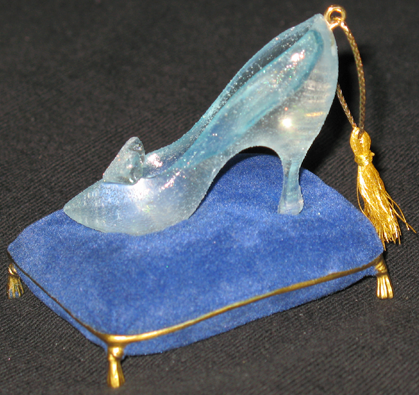 'Cinderella' by The Pushcart Players
(Suggested for families with children 3 and up)
No Registration Required.
Saturday, March 26 at 10:30 am. Spend Saturday morning with Cinderella and her step-sisters as we travel through a musical adaptation of the classic tale. Check out this
guide
before you go!
Also on Saturday, March 26 from 1:00 PM - 4:30 PM.
Tech Open House!
Did you know that we offer eBooks, eAudiobooks, eVideos and
eMUSIC
! all of which can be downloaded to many
digital devices
… Not sure how to download? Bring your questions and devices. Giveaways! Prize drawing for an MP3 player! Snacks!
No registration necessary.
Upcoming Programs for Parents, Teachers, Child Care Workers:
Somerset County Library System Parent and Teacher Workshop Bullying, Teasing, Name-Calling, Rejection - It's Rough Being a Kid!

is now full,
however if you are interested, you may wish to attend:
The Superior Court Vicinage 13 Somerset, Hunterdon, and Warren Counties Advisory Committee on Minority Concerns and the Somerset County Bar Foundation are sponsoring a FREE Community Education Program for the public titled "The Bullying Dilemma...Join in the Conversation" on Thursday, April 28, 2011 starting at 6:00 p.m. at the Somerset County Courthouse, located at 20 North Bridge Street, Jury Assembly Room, 1st floor, Somerville, NJ.
The seminar will provide an overview of bullying, the psychological aspect of bullying, prevention methods, and the impact that it has on students, parents, teachers, and the community. The program will be presented by a number of experts in the field of Psychology, Law and Law Enforcement.
For Registration please contact:
Linnette Higley Tel: 908-203-6131 or
SOMOmbudsman@judiciary.state.nj.us
This event qualifies interested participants for CLE Credits or 3 hours of Professional Development" for Educators. FOR CLE CREDITS PLEASE CONTACT ANN WINDER AT Tel: 908-685-2323 Fax: 908-685-9839 E-mail
www.somersetbar.com
.
We are still accepting registration for the
Advocating for Your Child with Special Needs -- see our previous blog for details.
And don't forget – you can attend programs at any of our NINE member libraries – just click on the "Events/Programs" tab at the top of our home page (or on the right side of our children's home page) for schedules and information.
Around the Community:
Check out Hillsborough's
Macaroni Kid
for lots of great ideas of things to do around our area -- here's a sample:
Saturday, March 19 - Art For Families: Art, Myth & Percy Jackson
Drop in anytime between 10:30 a.m. and 1 p.m. and enjoy a self-guided, interactive tour followed by a related art project. Each week has a different theme. Come for fifteen minutes or two hours--whatever your schedule allows. All ages are welcome. No tickets or reservations needed.
Where

: Princeton University Art Museum, Princeton

How

: No registration required
Saturday, March 19 - Grounds For Sculpture: Tots on Tour!
Rain or Shine! Listen to a story, become park explorers and make art. Bring your toddler to learn about sculpture through hands-on activities. Instruction designed to meet learning needs of 3-5 year olds. Space is limited and will be filled on a first-come, first-serve basis. Meets in the Visitor's Center.
Where

: Grounds For Sculpture, Hamilton NJ

How

: Included with regular admission on first come/first serve basis

Cost:

$8/children $12/adults
For more info

:http://www.groundsforsculpture.org/index.html
and here are many more events to consider:
Dreamcatcher presents the New Jersey premiere of
Distracted
, a smart and serious off-Broadway hit that
Time Out New York
proclaimed "my favorite comedy of the year!" Due to repairs at the Baird,
Distracted
will play at Playwrights Theatre in Madison.
In
Distracted
, does nine-year-old Jesse have ADHD or is he just being a kid? Is it even a problem at all? As his parents navigate the complicated world of medical and alternative treatments, they confront the possibility that it's not just Jesse who's distracted--it's our entire culture.
Dreamcatcher Repertory Theatre says, "
Distracted
is the kind of play we do best: serious intimate drama that's filled with witty funny dialog and emotional issues that touch the heart."
Get your tickets now!
All performances are at Playwrights Theatre in Madison, NJ.
WHEN
:
March 4-20, Fridays & Saturdays at 8 PM, Sundays at 2 PM
WHERE:
Playwrights Theatre, 33 Green Village Road, Madison
TICKETS
: $30 adults, $25 seniors & students w/ ID
Save $3 in advance
Buy tickets now
no fees!
FREE FAMILY PERFORMANCE @ GSP ON MARCH 19
George Street Playhouse's Educational Touring Theatre Continues Open Stage Series With FREE Performance of Dennis Foon's New Kid
WHEN: Saturday, March 19, at 12 noon
WHERE:
George Street Playhouse, 9 Livingston Avenue, New Brunswick, in the heart of New Brunswick's dining and entertainment district.
TICKETS:
This event is FREE; however, reservations are required and may be made by calling the George Street Playhouse Box Office at 732.246.7717 or by visiting the Playhouse website
,
www.GSPonline.org
The performance is geared toward students in grades K-6 (ages 6-12) and lasts approximately 60 minutes, including a post-play workshop. The performance is part of the George Street Playhouse Open Stage Series, a number of free performances for the community.
New Kid
, written by Dennis Foon, addresses racism, prejudice, peer pressure and conflict resolution. It is the story of an immigrant family from a fictitious place called "Homeland." When the family arrives in America, they discover a new culture and unexpected prejudice against Homelanders.
Morris Museum Reaches for the Stars with
Astronomy Day
WHEN: Saturday March 19, 11 AM – 5 PM
WHERE:
Morris Museum, 6 Normandy Heights Road (at the corner of Columbia Turnpike) in Morristown
Morris Museum and The Morris Museum Astronomical Society will host a fun-filled family event that is out of this world! Astronomy programs, children's activities, and interactive displays will be scheduled throughout the day from 11 AM to 5 PM, with night sky observing of the moon, planets and other celestial objects (weather permitting) from 8 to 10 PM. All Astronomy Day activities are
free with museum admission
.
Experts from the Morris Museum Astronomical Society will be on hand to provide lectures, telescope training (bring your family's telescope), solar observation and night sky observing. Weather permitting, Astronomy Day visitors will be able to view the sun through special filters, revealing sunspots, flares and prominences.
Guest Speakers: "NASA Spinoffs"
Laura Venner will speak on "NASA Spinoffs: Bringing Space Down to Earth," which look
s at everyday items which are based on NASA inventions, in fields including health and medicine, consumer goods, transportation, and computer technology.
Additional presentations will take place throughout the day, including "Exploring the Solar System"; "Space Rocks"—all about asteroids and meteorites; and "The Universe".
Children's activities include "Design your own planet" and making a sun catcher decoration.
The Morris Museum is open Wednesday, Friday and Saturday, 11 a.m. to 5 p.m.; Thursday, 11 AM to 8 PM; and Sunday, 1-5 PM. Admission to the museum is $10 for adults and $7 for children, students and senior citizens. Admission is free for museum members and is free to the public every Thursday between 5 and 8 PM. For more information, call 973.971.3700, or visit
www.morrismuseum.org
.
STORYTELLING FESTIVAL AT MORRIS COMMUNITY COLLEGE
Storytelling Festival of World Music & Story at the County College of Morris Randolph, NJ this Sunday March 20, 2011 12:30-4 p.m.
Tickets are $6 for all ages and are available at the door. No registration required for the afternoon storytelling & music. (Morning workshops also available, visit
www.njstorynet.org
for more details.)
Outstanding storytellers and musicians will bring to life tales and tunes old and new. Be entertained by folk tales, family stories, fables and tall tales from many lands and times. Treat your imagination to the power and elegance of the well-told story and the magic of Storyteller Rafe Martin and Musician Andy Wasserman. A day to delight all ages - youngsters and oldsters. Bring the whole family.
Storytelling & Music for all Ages (12:30 p.m. - 4 p.m.)
12:30 – 1:00 A Musical "Warm Up" with Andy Wasserman
A musical journey with a sampling of instruments from around the world.
1:00 – 1:45 & 2:00 - 2:45 A Movable Storytelling Performances Feast
Choose a storytelling performance for each hour. Find the perfect storytellers for all ages.
Carolyn Hammer and Judi Schleppenbach – For pre-school to grade 2. "Story Soup" for the youngest listeners and those who love them. Judi and Carolyn present stories for
families with young children. Participation is encouraged and laughter is mandatory!

Rivka, Shifra & Chaya Willick – For ages 5 to adult. In celebration of the Jewish holiday of Purim, Storyteller Rivka Willick will perform a tandem storytelling performance with her 2 daughters. Today's 3 Purim stories will be told with Masks, Music, and Groggers. Freulich Purim-Let the Merriment Begin!

David Emerson – For ages 8 to adult. You will hear David MacCaffrey: The Shannachie of Glenndunbun Ballybeg, tell Irish and Scottish tales that will warm, chill, or tickle the heart. Traditional lore of fairies, ghouls, tricksters, banshees, heroes and liars.
3:00 – 4:00 Storytelling by award winning Storyteller/Author Rafe Martin
Let your imagination soar on wings of story and music. Rafe Martin will be available for book signing after the performance. To meet Rafe Martin go to
www.RafeMartin.com
.
FREE 11th ANNUAL FAMILY ARTS FESTIVAL: DANCE FOR LIFE
Multicultural dance troupes, hands-on workshops, a family health area and more!
WHEN: March 26, from 1:00-4:00 PM WHERE:
Arline and Henry Schwartzman Courtyard, Robert Wood Johnson University Hospital, New Brunswick
TICKETS:
FREE
This popular family event is presented annually by Young Audiences New Jersey, in collaboration with the Community Health Promotion Program
of RWJUH, with generous support from Johnson & Johnson.
This year's "Dance for Life" theme features performances from multicultural dance troupes, hands-on dance workshops and even an on-site family health information area focused on childhood health and wellness issues. Children of all ages are welcome, accompanied by a parent or other favorite adult.
"Dance is not only a beautiful art form, it's also a great form of exercise," said Larry Capo, executive director of Young Audiences New Jersey. "We hope that our talented performers and our workshops will inspire children and their parents to learn more about dance, and also find fun new ways of being active together as a family."
This year's Family Arts Festival events include:
Professional Dance Performances, featuring:
Illstyle and Peace Productions—hip-hop extraordinaire, rooted in contemporary and old-school styles (right)

FlyGround—inspired by African, Afro Pop and Afro-Brazilian dance and music traditions
Student Dance Performances by:
Fiesta Flamenca Spanish Dance Troupe

Ballet Folklórico Xochipilli Mexican Dance Troupe (left)
Dance Workshops:
Children and adults alike will explore dance from different cultures in four fun, active workshops, including workshops with members of our professional performing groups.
Local Dance Schools:
Learn about the classes and programs offered at the following area dance schools:
Lustig Dance Theatre

Raices Cultural Center

Amar La Bomba

American Repertory Ballet

InSpira
Family Health Information Area:
Visit the Family Health Information area for tips and interactive activities designed to keep the whole family fit and healthy.
The Family Arts Festival is free, and open to the public. Registration begins at 12:30. For more information, contact Adam at Young Audiences New Jersey at 1.866.500.9265 or e-mail
info@yanj.org
.
Holistic Moms Network of Somerset County
Wellspring Community School will be hosting the second annual Holistic Education conference on Saturday, March 26, 2011. from 10:30-4:30. The theme will be
"Cultivating Children's Creativity"
with keynote speakers will be Dr. William Crain and Dr. Susan Engel. Discount
early registration
until March 21st.
Thanks to Ruth Ross at njartsmaven.com for some of these listings.
Let Your Fingers Do the Walking:
Click on the title above to read an interesting article relating Eric Carle's story with the nation's current focus on childhood obesity.