Note: Starting in January, this blog will no longer be affiliated with the Bridgewater Library branch, however Carol Simon Levin ("Miss Carol") will continue to blog about Bridgewater Library branch programs and area events as "Out & About in Bridgewater" on this site. The Somerset County Library System of New Jersey will also be launching a new Youth Services electronic newsletter in January 2017. Sign up here (http://eepurl.com/cfWDTT) to receive the new SCLSNJ Youth Services Newsletter hot off the virtual press!


Supersized! November supermoon will be biggest in nearly 70 years
The November full moon - visible on Nov 13-14, is not only the closest full moon of 2016, NASA said, but also the closest full moon since 1948 (which is still the last time the Cleveland Indians won the World Series).
A record-breaking supermoon will brighten the night sky later this month. This is one you might want to watch out for: The full moon won't come this close to Earth again until Nov. 25, 2034, NASA says.
The moon will look plenty full and bright all night on Nov. 13 and 14 as it rises in the east around sunset, climbs highest around midnight and then sets in the west at or near sunrise, EarthSky reports.
The exact moment of the full moon is the morning of Nov. 14 at 8:52 a.m. EST. The moon will reach perigee – the moon's closest point to Earth for this month – within about 90 minutes of that time. EarthSky said.
A supermoon occurs when the moon is slightly closer to Earth than it typically is, and the effect is most noticeable when it occurs around the same time as a full moon.It can appear 14% bigger and 30% brighter than usual, according to NASA.
USATODAY.COM
@ THE BRIDGEWATER LIBRARY
Click HERE to register for all programs.
NEW: Tuesday Story/Craft Programs. Join us at 10 or 1:30 on Tuesday November 15th for Thanksgiving stories and to make a handprint turkey decoration. No Registration Required.

---

Pick up instructions and materials in the Youth Services Department.
---
Click HERE to register for all programs.
Click HERE to register for all programs.
---
AROUND THE COMMUNITY:
Things to do in Somerset County this weekend:
1. An Eye to the Sky, Duke Farms
2. Lantern Walk, Fairview Farm Nature Preserve
3. Fall Sunday Fun-Day, Bluebird Farm Alpacas
4. Open House, Abraham Staats House
5. Art Show & Sale, Blackwells Mills Canal House
6. Evolution of the Dutch Sinterklass, Jacobus Vanderveer House
7. Titanic-The Musical, Villagers Theatre
8. Speaker Series: New Brunswick & the Civil War, Heritage Trail Association
9. Golden Oldies Spectacular Concert, State Theatre New Jersey
10. Family Nature Walk, Environmental Education Center
Check out our full calendar of events!
---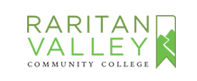 Raritan Valley Community College's Youth Program will offer daytime classes for school-age children during the Teachers' Convention break, November 10 and 11.
A variety of classes for students ages 6-17 will be offered at the College's Branchburg campus. Programs will focus on such areas as robotics, science, technology, engineering, fine arts, exam preparation, comic book creation, and more. Two-day, single day, and half-day programs will be offered November 10 and 11.
To register for Youth Program classes, visit www.raritanval.edu/youth. For information only, email youth@raritanval.edu or call 908-526-1200, ext. 8404. The Youth Program office is located on the first floor of Somerset Hall, in room S147.
---
Featured Programs for Kids and Families
6 Normandy Heights Road
Morristown, New Jersey
973.971.3700
info@morrismuseum.org





Hours and Admissions Directions

Children's Theatre: The Stinky Cheese Man (Ages 3 – 9)
Thursday, November 10, 11:00AM and 1:30PM -School Vacation Day
Take a musical journey to see some of the zaniest fairy tales ever told, including Chicken Licken, the Really Ugly Duckling, Little Red Riding Shorts, and, of course, the Stinky Cheese Man. Based on a Caldecott Honor book. Tickets: $10 for adults; $7 for children get tickets

---
Children's Theatre:
Miss Nelson Has A Field Day
Friday, November 11, 11:00AM and 1:30PM
School Vacation Day
Ages 3 - 9
The Horace Smedley Tornadoes have never won a football game. Miss Nelson enlists the notorious Coach Viola Swamp to whip the team into shape for the big Thanksgiving game. A perfect fall musical! Tickets: $10 for adults; $7 for children get tickets
---

Wild New Guinea!
Thursday, November 10, 2:30PM
School Vacation Day
See some of New Guinea's incredible creatures live and up close with Turtle Back Zoo staff! Advanced registration required. Tickets: $5 per person learn more
---
Studio Art Workshops
November 10 and November 11
School Vacation Days Ages 6+
Looking for a fun activity for your kids during the November school vacation days? Sign them up for a studio art workshop! We are offering Pastel Play, A Day with Van Gogh and Quirky Sculptures during the morning hours, and A Day with O'Keefe in the afternoon. Advanced registration required. Fee: $40 for Members; $45 for Non-members learn more
---

Lenape Family Day
Saturday, November 12, 11:00AM - 4:00PM

November is Native American Heritage month. Come to the Museum to hear Native American legends, play Native American games, and make Lenape inspired crafts. Free with Museum admission. learn more
---
---
The National Park Service will officially re-open the renovated video theater in the Thomas Edison NHP visitor center at 211 Main Street at 12:30 pm on Wednesday, November 2, 2016. All are invited. A variety of films are shown throughout the day in the theater. In addition to Thomas Edison's 1903 classic, The Great Train Robbery, The Invention Factory, The Story of Thomas Edison and his West Orange Lab, and Glenmont: A Historical Tour, Thomas and Mina Edison's West Orange Home, we are also showing our newest film: The Wizard of West Orange (2016).
Fee Free Days 2016: Friday, November 11 is the last Fee Free day of 2016. Read more: www.nps.gov/edis
---
November
Planetarium
Schedule
During the holiday season, there are many things to be thankful for: Friends, Family, and RVCC Planetarium being a place to gather with those loved ones.
Observatory
Weather permitting, the 3M Observatory will be open to the public on Saturday evenings from sunset to about 9:15 p.m.
Just-for-Kids
Saturdays,
November 5, 12, & 19
These shows are for ages 3-8.
Thursday, November 10
~
Magic Tree House: Space Mission
2:00 pm
~
The Little Star That Could
3:00 pm
These shows are for ages 6-12.
(Check our website for full details of shows and age recommendations)
Saturdays
Astronomy Tonight
7:00 pm November 5
One Ocean, One Sky
(Check our website for full details of shows and age recommendations)
7:00 pm November 12 & 19

Before there were GPS signals available on our hand-held devices, people on the move used the sky to find their way. Produced by the Imiloa Science Center in Hawaii, "One Ocean, One Sky" introduces us to the sky of the Pacific seafaring navigators, who were able to sail from Hawaii to Japan and many islands in between. We will also discover how different the sky looks from our 40 degrees north latitude to theirs at 20 degrees north.
(Check our website for full details of shows and age recommendations)
Saturday

Adult Laser

Shows
Pink Floyd's Dark Side of the Moon
8:00 pm November 5 & 19
Laser Grateful Dead
8:00 pm November 12
(Check our website for full details of shows and age recommendations)
The Sky Above
Saturday,

November 5

, 5:00 pm
A Sensory-Friendly show for visitors with Autism or other developmental disabilities.
The Best Free Things to Do in November
Keep your budget in check and still have a blast at these free events.
Our Favorite NJ Places to Take Preschoolers This Month
Plan something special with your little one!
Best Things to Do THIS Weekend With the Kids
You won't want to miss these indoor and outdoor events!
---