Having trouble viewing this email? Read it online.
(You will also find links to great websites for families there.)
TAKE HOME GREAT BOOKS FOR KEEPS -- BOOK SALE AT BRIDGEWATER LIBRARY
Note: if you know someone who works for a school or non-profit, they may take leftover books on Monday Sept 21st from 9:30-1.
See details above. Questions? Contact the Friends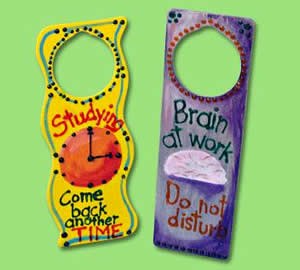 Drop-in Craft: Door Hanger (All Ages) Saturday, September 19, 2015. 2:00 PM - 4:30 PM. Keep out! Come in! Sleeping! There are so many things to say with your hanger. Drop into the library and design your own.

Pets Aloud! (Ages 4-10) Saturday, September 26, 2015. 10:00 AM - 11:00 AM. Registration is required and begins September 12th. Join us for a pet themed storytime and craft - then visit some furry friends in the lobby! Courtesy of the Somerset Regional Animal Shelter!
Pet-Palooza Adoption Celebration! (All Ages) No registration required. Held in the lobby. Saturday, September 26, 10:00 AM - 2:00 PM. Meet some cool cats who need loving homes! And learn more about the work of the Somerset Regional Animal Shelter!
Storytimes, Toddler Times, and Baby Times continue… for information on other programs, click here.
Around the Community:
Princeton Children's Book Festival features more than 80 authors & illustrators this Saturday
23rd Annual New Jersey Storytelling Festival this Sunday

NJ Storytelling Festival Grounds For Sculpture
Hamilton September 20 | Event Details
Celebrate the art of spoken word as wildly diverse stories are presented all afternoon on four different stages. Programs geared for adults, families, and general audiences will be performed in different corners of the park to give you music, poetry, laughter, and goose bumps you'll remember for years to come!

The library has Museum Passes for Grounds for Sculpture, but if you can't get one for that date, become a member of Jersey Arts (it's free) and

TO REDEEM: Present your Jersey Arts Member Card at the gate to receive BOGO deal.
Teacher Workshop also available, see pg. 43 of the NJEA Review.
Get outside at these pick-your-own apple farms this fall for a great family-bonding experience.

It's fall, which means it is time to hit one of NJ's great farms and pick-your-own apples with the family. Here are some of the best spots across the state to go apple picking.


Let Your Fingers do More Walking:
Sometimes restaurants that have a "kid menu" also give out crayons. The problem is, when kids leave those crayons behind, the restaurant can't give them to other kids, because that would pass around germs. Sadly, they have to throw out these crayons that have barely been used. One dad, Bryan Ware, figured out that between 45,000 and 75,000 pounds of new crayons go into landfills every year. So he started the Crayon Initiative: Restaurants and schools ship their leftover crayons to him, and he then melts them down, pours the wax into molds, and lets them cool to make thicker, triangle-shaped crayons. He gives them to kids in need and to children in hospitals. So he's stopping waste, helping kids, and making crayons that don't roll away! If your school or favorite restaurant is stuck with lots of crayons, you can tell them to check out the site, and you can help save some crayons, too.
Wee ones: How many sides does a triangle have?
Little kids: If you can fit 7 regular crayons in one hand but just 3 of the fat ones in the other, how many can you hold in total? Bonus: How many more do you have in one hand than the other?
Big kids: If every 3 regular crayons can be melted to make 2 fat triangle ones, how many new crayons can he make from a dozen regular ones? Bonus: If 20 restaurants in your town serve 100 kids a week and give 4 crayons to each, how many crayons could they save together each week?
The sky's the limit: Bryan pours the melted wax into molds that make 96 crayons at a time. If the 96 slots are in neat rows across and down, and there are at least 4 rows in each direction, how many pairs of numbers of rows across and down could there be? (You don't have to double-count the pairs where the numbers are the same but switched.)
Answers (and more fun math questions) HERE.
"Honey, please don't lick the toaster." Nathan Ripperger, a video producer and graphic designer from Iowa, has been posting these pictures online for years, but they only began to go viral last year.
Nathan Ripperger / Via Ten Speed Press / Penguin Random House LLC