Having trouble viewing this email? Read it online.
(You will also find links to great websites for families there.)
Don't forget to log your minutes in the Summer Reading Clubs!

Summer Reading Clubs! Keep track of the time you spend reading this summer, play games, attend programs, have fun, learn a lot and win prizes!

Click here to see more pictures.
Speaking of Superheroes – check out this real-life superhero:
Ballwin mom changes lives with her superhero capes for sick and disabled children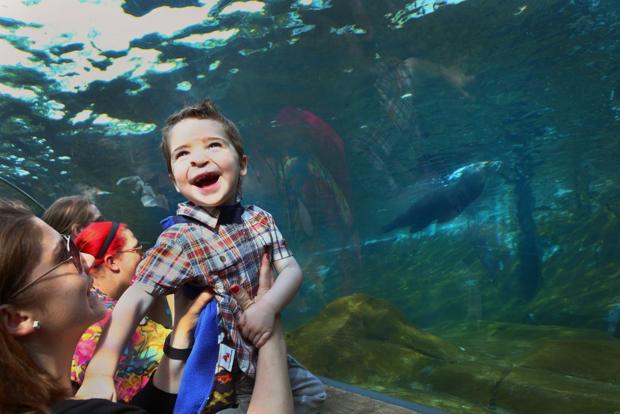 Bryce McAllister, 3, of St. Peters, gets a lift from his mother Amey as he watches sea lions swim at the St. Louis Zoo. Bryce wears a cape created by Robyn Rosenberger of TinySuperheroes, who donates capes to children facing obstacles in life. Photo by Robert Cohen. Read More.
Are your little superheroes bored? Looking for something fun to do this summer?Check out 50 Free & Inexpensive Places for Family Fun In and Around New Jersey HERE.


A sampling of upcoming programs for Kids @ Bridgewater Library:
Click here for a complete listing with registration links for upcoming programs for kids, tweens, and teens at the Bridgewater Library. A sampling:

Turtle Dance Music: Concert for Little Superheroes (Ages 4 and up) No registration required
Check back for more programs later this summer.

Find Upcoming Programs for Tweens & Teens at Bridgewater Library here.
A sampling:

Teen Advisory Board (Entering Grades 7 - 12)Tuesday, July 21 7:00 pm - 8:00 pm. Registration required and begins June 30.
TEENS: YOUR OPINION MATTERS! Do you have suggestions for programs, new books, movies, or video games? Then come to one of our TAB meetings! Community service hours will be awarded for attendance and snacks will be served!



Check back for more programs later this summer.




AROUND THE COMMUNITY:
Last chance to register for our new hands-on science camps!
View this email in your browser

Register today!
Great programs for your children, offered by The Children's Museum
Registration for our August programs -- Summer Science for 3-8 year olds and Maker Camp for 8-12 year olds -- will CLOSE on Tuesday, July 21 at 5 pm! To participate, please be sure to email somersetcminfo@gmail.com or call 908-595-0001 ASAP! Just $135/child for 5 days of hands-on science and technology fun!
Learn more about our camps at http://childrensmuseumnj.org/
Monday, August 3 to Friday, August 8, 9 am to 12 pm. For children ages 3-8 years old, now just $135/child/week at The PeopleCare Center 120 Finderne Avenue, Bridgewater, NJ
A new, fun theme every day of the week. Tons of get-up-and-move, hands-on learning. Lots of building, creating and exploring. Caring, certified teachers.
Do you know kids that love to create, build, and innovate? Maker Camp is the perfect experience to help them develop their skills, learn new things, and share their interests with others! Monday-Friday, August 3-7, 1 to 4 pm, For students ages 8 -12. Now just $150/student at The PeopleCare Center, 120 Finderne Avenue, Bridgewater, NJ
Copyright © 2015 The Children's Museum of Somerset County, All rights reserved.
A Midsummer Night's Dream by William Shakespeare
WHEN: July 22, 25, 26, 27, 28, August 1, 2, 3, 4, 8, and 9, 8 PM
WHERE: Frank Sinatra Park in Hoboken
TICKETS: Free. The production runs 90 minutes without intermission.
Beginning July 22, Mile Square Theatre (MST), Hudson County's premiere professional theatre company, will produce William Shakespeare's beloved comedyA Midsummer Night's Dream. [Jen Rabbitt Ring (Puck), Aaliyah Habeeb (Titania), and Matthew Lawler (Bottom). Photo by Craig Dale.]
Set in the 1950's, in the rough and tumble world of the Hoboken waterfront, Mile Square Theatre revives its critically acclaimed 2007 production of Shakespeare's comedy of teen love, magical fairies, and clownish mechanicals.
MST Artistic Director Chris O'Connor (Art, Scapin) will direct the project, which features MST Associate Artistic Director Matthew Lawler (House of Cards, God's Pocket with Philip Seymour Hoffman) as Bottom. Also joining the cast is Dillon Heape (American Conservatory Theatre) as Oberon, Aaliyah Habeeb (Mixed Blood Theatre) as Titania, and Lou Carbonneau (Grey's Anatomy, Law and Order) as Peter Quince.
"We are thrilled to bring this production back this year, which marks Frank Sinatra's 100 birthday," says director Chris O'Connor. "The show is set during Sinatra's heyday and is underscored with his music. The world of Theseus is the Rat Pack and the young lovers are bobby soxers. We are performing the show on the very site where On the Waterfront was filmed, so we've made the mechanicals longshoremen. The setting of the production puts a new spin on Shakespeare's comedy and at the same time embraces our local history. Audiences will have a great time watching the show, feeling a summer breeze come off the Hudson River, and watching the moon rise over the Manhattan skyline. It's really a magical setting!"

FREE SUMMER MOVIES AT THE STATE THEATRE
WHEN: July 21, July 28, and August 4; 10 AM & 7 PM
WHERE: State Theatre, 15 Livingston Ave., New Brunswick
TICKETS: Free
Ticket Office: 732-246-SHOW (7469)
Groups of 20 or more must call the Ticket Office at 732-246-SHOW to make a reservation. No reservations are required for groups under 20.
Big Hero 6
July 21, 2015 at 10 AM & 7 PM
Click here for additional films.
***************

*************************

Camp-for-a-Day & Camp-by-the-Week
July and August 2015 Join us for camp at the Morris Museum! This July, our camps feature Magic, Art & Fashion, Science, LEGO and Prehistoric New Jersey. These programs are perfect for children entering grades 1-4. Email programs@morrismuseum.org to reserve you child's space. For more details, visit morrismuseum.org.
www.morrismuseum.org Morris Museum | 6 Normandy Heights Road | Morristown | NJ | 07960
Visit the museum for free (you still need to pay for theater admissions) using the library museum pass if available. The Morris Museum also participates in the Bank of America Museums on Us program. During the first full weekend of every month, each Bank of America card holder is entitled to one free general admission to the Museum. For further information, visit museums.bankofamerica.com/
Don't miss these family friendly shows!
$3.00 per person, no reservation required. For more information call 609-292-1382 or visit our website, statemuseum.nj.gov
Mad Science: Up Up and Away
July 23, 11:00 am
This event will capture the audiences' interest and show how exciting science can be. Included in the show are a variety of eye-popping demonstrations and experiments. There will be plenty of opportunity for hands-on audience participation in this event. Some of the topics and demonstrations include the three states of matter, air pressure (using the Madgeburg Sphere), a Hot Air Balloon, the Mad Science Hovercraft, a giant size vortex generator and finally the Big Sneeze demonstration. Suitable for ages 5-10
The Crabgrass Puppet Theater: Jack and the Beanstalk
August 6, 11:00 am
Sent to the market to sell his old cow, Jack returns home with a measly handful of beans. Jack is in disgrace until... the beans become a beanstalk, the beanstalk leads to adventure, and Jack has a chance at fame and fortune. A feast of visuals and sound, with a stunning stage, big and beautiful puppets, a rhyme-spouting giant, a marvelous growing beanstalk, and a delightful musical score. Suitable for ages 3-10

Looking to cool down on a hot day?
Splash Park now open in Lepp Park in Somerville.
Across from 21 Park Avenue, Somerville NJ
** SPRAY PARK SUMMER OPERATING HOURS **
Currently, the timer is set from 10:00 am – 7:00 pm; seven days a week.
More Splash Pads here: www.jerseyfamilyfun.com/new-jersey-splash-pads
Looking for more area events? Check out the Macaroni Kids Calendar here (though it says "Hillsborough," it covers surrounding communities.)
Planning your summer activities? Looking for free fun? Love to win prizes? Sign up to participate in "The County Caper."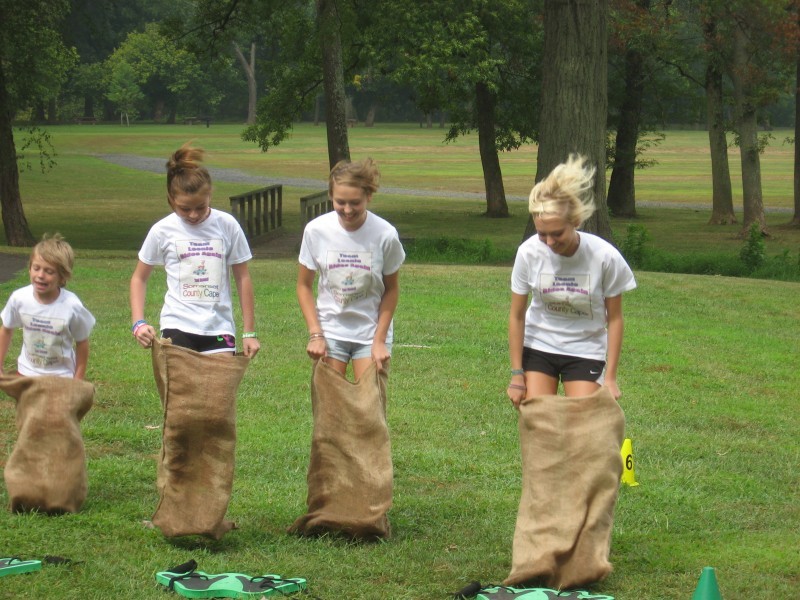 Planning your summer activities? Looking for free fun? Love to win prizes? Sign up to participate in "The County Caper"!
Once again the Somerset County park Commission Environmental Education Center is offering two County Caper events. The one-day family event will be on Sunday, August 23, 2015. Returning for 2015 is an adult only (15 years old and up) adventure called The County Caper Accelerated! This one day adult event will occur on Saturday, August 22, 2015.
The County Caper is a one-day game that takes families and friends on an interactive tour of Somerset County Parks and facilities. This local version of "The Amazing Race" will take teams to various destinations within Somerset County. Once they arrive they need to perform tasks, find clues or gather information. Each team will be given a journal to collect stamps and/or record their findings. Bring your camera! The County Caper Accelerated! is a one day game that takes adults on an interactive tour of Somerset County Parks and facilities as well. Participants will be physically and mentally challenged while completing fun tasks and finding hidden clues throughout the day as their team races against the clock.
Participants will discover all Somerset County has to offer. Registration required for this free event. Please visit www.somersetcountyparks.org or call 908-766-2489.
Start your engines! Remember, it's not just a game . . . it's an adventure! Are you ready for the challenge? The County Caper is designed to encourage everyone to explore, learn and protect our parks and other natural areas. Both events are rain or shine.
LET YOUR FINGERS DO MORE WALKING:
Only 10 days left to enter National Geographic's Engineering Exploration Challenge:
The Engineering Exploration Challenge is back! National Geographic wants you to solve up to three big challenges that explorers often face when they are out in the field by using your own robot-like design. Your solution must collect information about its immediate environment and use that information to decide an action to take, the way a robot might. The resulting action can be as big or as small as you can imagine! Choose one or more of the challenges below to work on. When you are satisfied with your solution, submit it to National Geographic by midnight, EST August 1, 2015. MORE.
Read More.
The most dangerous amusement parks in New Jersey
Read more.
The state of New Jersey tracks water quality up and down the coast. See if your favorite beach is safe enough for swimming.
Teenagers now account for the majority of "Tommy John" surgeries in the U.S. (Scott Faytok for NJ Advance Media) Read More.