Having trouble viewing this email? Read it online.
(You will also find links to great websites for families there.)
Looking for something fun to do this month?
Check out 50 Free & Inexpensive Places for Family Fun In and Around New Jersey HERE.
******
Looking for something to do at home? Enter National Geographic's Engineering Exploration Challenge:
The Engineering Exploration Challenge is back! National Geographic wants you to solve up to three big challenges that explorers often face when they are out in the field by using your own robot-like design. Your solution must collect information about its immediate environment and use that information to decide an action to take, the way a robot might. The resulting action can be as big or as small as you can imagine! Choose one or more of the challenges below to work on. When you are satisfied with your solution, submit it to National Geographic by midnight, EST August 1, 2015. MORE.

It is Not too Late to Register for the Summer Reading Clubs!

Summer Reading Clubs! Keep track of the time you spend reading this summer, play games, attend programs, have fun, learn a lot and win prizes!

Curious about what we did at one of last week's programs?
Superhero Spectacular Craftacular:
Real Life American Heroes
–
see more pictures here!

Click here for a complete listing with registration links for upcoming programs for kids, tweens, and teens at the Bridgewater Library. A sampling:

Turtle Dance Music: Concert for Little Superheroes (Ages 4 and up) No registration required
Check back for more programs later this summer.

Find Upcoming Programs for Tweens & Teens at Bridgewater Library here.
A sampling:

Be Super! Movie & a Sundae: Divergent (Entering Grades 7-12)Monday, July 06, 2015 6:00 PM - 8:30 PM Watch a movie about an awesome female heroine and cool off with an ice cream sundae! There also will be raffles to win fun Divergent themed prizes. Registration is required and begins June 15.
PG-13


Teen Lock In: Hollywood (Entering Grades 7-12) Friday, July 10, 2015 7:00 PM - 10:00 PM. Registration is required and begins June 19. Get locked in the library after hours! We'll roll out the red carpet and watch movies, play games, eat snacks, make crafts, and much more. Dress in your best Hollywood glam and be prepared to experience the library like never before!

Stage Fighting and Makeup Magic (Entering Grades 6-12)Thursday, July 16, 2015 7:00 PM - 8:30 PM. Registration is required and begins June 25th. Come develop the tools you need to make a stage fight look realistic whether you are playing the hero or the villain. Of course, once you learn how to fake a slap/choke/hair pull/punch, you will need to have the bruises to show for it! -- learn how to apply trauma simulation makeup.


Be Super! Movie & a Sundae: Mockingjay Part I (Entering Grades 7-12) Monday, July 20, 2015 6:00 PM - 8:30 PM Registration is required and begins June 29. Against all odds, Katniss Everdeen has survived the Hunger Games twice. But now that she's made it out of the bloody arena alive, she's still not safe. A revolution is unfolding and it is up to Katniss to accept responsibility for countless lives and to change the course of the future of Panem. PG-13




Teen Advisory Board (Entering Grades 7 - 12)Tuesday, July 21 7:00 pm - 8:00 pm. Registration required and begins June 30.
TEENS: YOUR OPINION MATTERS! Do you have suggestions for programs, new books, movies, or video games? Then come to one of our TAB meetings! Community service hours will be awarded for attendance and snacks will be served!



Check back for more programs later this summer.




AROUND THE COMMUNITY:
Pictured L-R: Jeffrey M. Bender (Don Armado), Bruce Cromer (Holofernes). Photo: Avery Brunkus, 2015
LOVE'S LABOURS LOST
By William Shakespeare
WHERE: Greek Amphitheatre, College of St. Elizabeth, Convent Station
Click here to learn more about the show!

FREE SUMMER MOVIES AT THE STATE THEATRE
WHEN: July 14, July 21, July 28, and August 4; 10 AM & 7 PM
WHERE: State Theatre, 15 Livingston Ave., New Brunswick
TICKETS: Free
Ticket Office: 732-246-SHOW (7469)
Groups of 20 or more must call the Ticket Office at 732-246-SHOW to make a reservation. No reservations are required for groups under 20.
Penguins of Madagascar

July 14, 2015 at 10 AM & 7 PM
Big Hero 6
July 21, 2015 at 10 AM & 7 PM
Click here for additional films.
***************
SHAKESPEARE IN THE GARDEN
Back by popular demand, the Visual Arts Center of New Jersey will host Shakespeare in the Garden. This summer, the Shakespeare Theatre of New Jersey's Next State Ensemble will perform Romeo & Juliet and The Triumph of Lovein the Art Center's Garden. Each performance is an hour followed by a question and answer session with the cast.
WHERE: the garden of Visual Arts Center of New Jersey, 68 Elm Street, Summit
TICKETS: sold at the door on the night of the performance; non-members $12, members $8
For more information please visit us online at www.artcenternj.org/shakespeare or contact Cara Bramson, Director of Programs at (908) 273-9121 x213.
Romeo & Juliet
by William Shakespeare
WHEN: Thursday, July 9, 7:00 pm
The Triumph of Love
by Pierre de Marivaux
WHEN: Thursday, August 6, 7:00 pm
You can also see them for free on the Grounds of Drew University Shakespeare Theater of NJ Picnic Series --Free Classics on the Lawn!
Bring a picnic supper and a blanket or lawn chair, relax, and enjoy abridged classics performed outdoors by the Next Stage Ensemble. Presented on the lawn of the F.M. Kirby Shakespeare Theatre, in the bucolic setting of the Drew University "forest". Admission and parking are FREE. Seating is first-come, first-served.
Sunday, July 12, 6:00 PM - Romeo and Juliet
Sunday, August 2, 6:00 PM - Triumph of Love

*************************
Summer Art Camps for Children
WHEN: various dates
WHERE: 2020 Burnt Mills Road in Bedminster, NJ.
For further information, please call (908) 234-2345 or visit The Center for Contemporary Art online at http://ccabedminster.org/
The Center's summer art camps are designed to stimulate creative expression through projects and activities that change each week. All sessions are led by professional teaching artists. Starting this year, full-day camps will be offered to allow children to experience both mixed media morning projects and themed programs in the afternoon. There will be a supervised lunch for full-day campers. Children interested in only coming for a morning session or afternoon session can register for half-day camps. An after-care program is also offered.
Saturday, July 11, 11AM - 4PM
Journey back to the Victorian Era. Delight in some old-time activities that are as enjoyable today as they were in days gone by.
- Pose in period clothing for a family portrait
- Play carnival games
- Be amazed by Strolling Magicians
- Design a collage postcard
- Create an enchanting tussie-mussie
- Participate in a Victorian Family Sing-along around a foot-pump piano
Tickets: FREE for Members; Non-Members: $7/Child, $10/Adult
Camp-for-a-Day & Camp-by-the-Week
July and August 2015 Join us for camp at the Morris Museum! This July, our camps feature Magic, Art & Fashion, Science, LEGO and Prehistoric New Jersey. These programs are perfect for children entering grades 1-4. Email programs@morrismuseum.org to reserve you child's space. For more details, visit morrismuseum.org.
www.morrismuseum.org Morris Museum | 6 Normandy Heights Road | Morristown | NJ | 07960
Visit the museum for free (you still need to pay for theater admissions) using the library museum pass if available. The Morris Museum also participates in the Bank of America Museums on Us program. During the first full weekend of every month, each Bank of America card holder is entitled to one free general admission to the Museum. For further information, visit museums.bankofamerica.com/


Splash Park now open in Lepp Park in Somerville.
Across from 21 Park Avenue, Somerville NJ
** SPRAY PARK SUMMER OPERATING HOURS **
Currently, the timer is set from 10:00 am – 7:00 pm; seven days a week.
More Splash Pads here: www.jerseyfamilyfun.com/new-jersey-splash-pads
from: http://imaginationsoup.net/2015/06/fun-active-summer-activities-for-kids/ DYI obstacle course ideas here: http://imaginationsoup.net/2011/04/a-backyard-obstacle-course-for-your-kids/
Looking for more area events? Check out the Macaroni Kids Calendar here (though it says "Hillsborough," it covers surrounding communities.)
LET YOUR FINGERS DO MORE WALKING: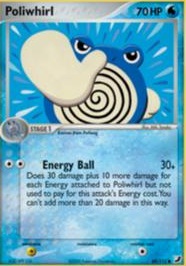 by Susan Moffit,
Card Courtesy: Pokemon.com / Miki Tanaka
Whenever I feel nostalgic about my sons' early years, Pokemon is always a large part of those memories. I can still see my one son, a vision of yellow, dressed as Pikachu for Halloween, or the excitement in his and his brother's eyes when they each dug a pack of Pokemon cards from the toe of their Christmas stockings. The cards provided some of their few happy playground experiences interacting with their neurotypical peers due to the fact that all children shared the universal language of Pokemon.
I recently discovered that like my sons, the creator of Pokemon is on the high functioning end of the autism spectrum. Long thought to have Asperger's Syndrome, Mr. Satoshi Tajiri has confirmed this information, yet does not speak of his condition in public. This reclusive and eccentric man, who is known to work twenty-four hours at a time, spawned the gaming phenomenon that took the world by storm through his special interest in insects…read more.