The wintry weather has been playing havoc with our programs this year but this is what is planned for the next few weeks! If in doubt, please call the library at 908 526-4016 or check the website www.sclsnj.org
FOOD FOR THOUGHT THIS VALENTINE'S DAY… MUST READING FOR PARENTS AND TEACHERS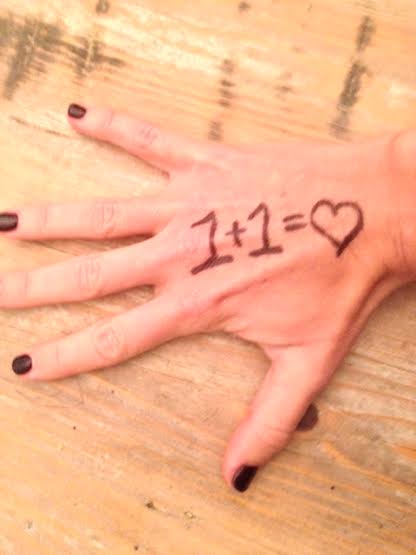 A few weeks ago, I went into Chase's class for tutoring.
I'd emailed Chase's teacher one evening and said, "Chase keeps telling me that this stuff you're sending home is math – but I'm not sure I believe him. Help, please." She emailed right back and said, "No problem! I can tutor Chase after school anytime." And I said, "No, not him. Me. He gets it. Help me." And that's how I ended up standing at a chalkboard in an empty fifth grade classroom staring at rows of shapes that Chase's teacher kept referring to as "numbers."
I stood a little shakily at the chalkboard while Chase's teacher sat behind me, perched on her desk, using a soothing voice to try to help me understand the "new way we teach long division." Luckily for me, I didn't have to unlearn much because I never really understood the "old way we taught long division." It took me a solid hour to complete one problem, but l could tell that Chase's teacher liked me anyway. She used to work with NASA, so obviously we have a whole lot in common.
Afterwards, we sat for a few minutes and talked about teaching children and what a sacred trust and responsibility it is. We agreed that subjects like math and reading are the least important things that are learned in a classroom. We talked about shaping little hearts to become contributors to a larger community – and we discussed our mutual dream that those communities might be made up of individuals who are Kind and Brave above all.
And then she told me this.
Every Friday afternoon Chase's teacher asks her students to take out a piece of paper and write down the names of four children with whom they'd like to sit the following week. The children know that these requests may or may not be honored. She also asks the students to nominate one student whom they believe has been an exceptional classroom citizen that week. All ballots are privately submitted to her.
And every single Friday afternoon, after the students go home, Chase's teacher takes out those slips of paper, places them in front of her and studies them. She looks for patterns.
Who is not getting requested by anyone else?
Who doesn't even know who to request?
Who never gets noticed enough to be nominated?
Who had a million friends last week and none this week?
You see, Chase's teacher is not looking for a new seating chart or "exceptional citizens." Chase's teacher is looking for lonely children. She's looking for children who are struggling to connect with other children. She's identifying the little ones who are falling through the cracks of the class's social life. She is discovering whose gifts are going unnoticed by their peers. And she's pinning down- right away- who's being bullied and who is doing the bullying.
As a teacher, parent, and lover of all children – I think that this is the most brilliant Love Ninja strategy I have ever encountered. It's like taking an X-ray of a classroom to see beneath the surface of things and into the hearts of students. It is like mining for gold – the gold being those little ones who need a little help – who need adults to step in and TEACH them how to make friends, how to ask others to play, how to join a group, or how to share their gifts with others. And it's a bully deterrent because every teacher knows that bullying usually happens outside of her eyeshot – and that often kids being bullied are too intimidated to share. But as she said – the truth comes out on those safe, private, little sheets of paper.
As Chase's teacher explained this simple, ingenious idea – I stared at her with my mouth hanging open. "How long have you been using this system?" I said.
Ever since Columbine, she said. Every single Friday afternoon since Columbine.
Good Lord.
This brilliant woman watched Columbine knowing that ALL VIOLENCE BEGINS WITH DISCONNECTION. All outward violence begins as inner loneliness. She watched that tragedy KNOWING that children who aren't being noticed will eventually resort to being noticed by any means necessary.
And so she decided to start fighting violence early and often, and with the world within her reach. What Chase's teacher is doing when she sits in her empty classroom studying those lists written with shaky 11 year old hands - is SAVING LIVES. I am convinced of it. She is saving lives.
And what this mathematician has learned while using this system is something she really already knew: that everything – even love, even belonging – has a pattern to it. And she finds those patterns through those lists – she breaks the codes of disconnection. And then she gets lonely kids the help they need. It's math to her. It's MATH.
All is love- even math. Amazing.
Chase's teacher retires this year – after decades of saving lives. What a way to spend a life: looking for patterns of love and loneliness. Stepping in, every single day- and altering the trajectory of our world.
TEACH ON, WARRIORS. You are the first responders, the front line, the disconnection detectives, and the best and ONLY hope we've got for a better world. What you do in those classrooms when no one is watching- it's our best hope.
Teachers- you've got a million parents behind you whispering together: "We don't care about the damn standardized tests. We only care that you teach our children to be Brave and Kind. And we thank you. We thank you for saving lives."
Love – All of Us FROM: http://momastery.com/blog/2014/01/30/share-schools/#sthash.3AkqZuIv.dpuf
Related book recommendations:
As young readers learn about numbers and counting, they are also introduced to accepting different body types, developing social skills and character, and learning what it means to find value in oneself and others--though Zero feels empty and without value, she soon learns that she has an important place as well.
This is a deceptively simple color and counting book that turns into a lesson on bullying. Whenever they meet, Blue is picked on by Red: "Red is HOT. Blue is NOT." The other colors like Blue but are intimidated by the bluster so they say nothing, and soon Red is bossing everyone around. But then One comes. It is funny and brave and confronts Red: "If someone is mean and picks on me, I, for One, stand up and say, No." "'Red can be really HOT,' he says, 'but Blue can be super COOL.'" Red is not ostracized but included in the game, and the essential point of one person making a difference is emphasized by the ending: "Sometimes it just takes One."
@ BRIDGEWATER LIBRARY THIS MONTH:
Olympic Dreams
Check out the book display above the Children's Magazines!
Check out the books in the lobby, above the biographies,
and in front of our non-fiction section.

Afternoon Movie - Gnomeo & Juliet Rated G (For ages 3+) Friday, February 14 at 2pm. No registration required. Red Gnomes and Blue Gnomes do not get along except the two who fall in love! Who will win the 'Garden Wars' when the Gnomes try and keep our star-crossed lovers apart? Spend Valentine's Day watching this funny love story by the producers of Shrek.

Friends of the Library Concert Series: Simple Gifts Friday February 14, 2014 7:30 PM to 9:30 PM SIMPLE GIFTS
Two women playing twelve instruments! Performing Romanian, Klezmer, Greek, Irish, Scandinavian, Appalachian, and much more! This concert is FREE and everyone is invited to attend. No sign-up is needed.

Lego Club (Grades K-6) Saturday, February 15
10:30 am - 11:30 am. Registration is required and begins January 31. Hey LEGO fans, here's a club just for you! Get together with other LEGO-maniacs, share ideas and tips on building, and have a great time! Library LEGOS will be available for building, so you do not need to bring your own. Please Note: Parents are welcome to stay; however, younger siblings cannot be permitted to join this program.

Special Needs Lego Day (For ages 3-10) Saturday, February 15 from 2:00-2:45 pm. Special Needs Lego Day (For ages 11-18) Saturday, February 15 from 3:00-3:45 pm. Registration is required and Program size is limited. Join us as we build and create with the library's LEGOs and Duplos and give kids and teens with special needs experience with social interactions while encouraging creativity, cooperative play and fine motor skills. Siblings welcome. The LEGOs belong to the library, so parents are encouraged to bring a camera to take home a picture of the child's creations.

Rocket Readers: 'Penny and Her Song' (Grades 1-2) Tuesday, February 18 4:30-5:30pm Registration required.An exciting program for brand new readers! At each program we will discuss a book, play some games, or create a story related craft. This month's book:'Penny and Her Song' By: Kevin Henkes. Penny comes home from school eager to share her very own song, but must wait until the time is right to teach it to her parents and the babies. **Students should read the book prior to the program. Copies of the book will be available at the Youth Services Reference Desk.**

Olympic Gold (For ages 2-6) Thursday, February 20 10 am - 11 am Registration required and begins February 6. Celebrate the Winter Olympics with crafts, games and stories!
Friends of the Library Concert Series: Presley and Melody (For ages 2-8) Saturday, February 22 from 11 am - 12 pm Registration required. Presley and Melody write it, compose it, sing it and 'rock it' at their concerts! This interactive concert will provide nonstop dancing and upbeat children's music. A satisfaction guaranteed, positively infectious and engaging concert for all to enjoy.
Mad Science Presents Polar Ice (For Grades K-4) Monday, February 24 from 4:30 - 5:30 pm. Registration required. Come in from the cold as we heat things up with the Mad Science team and explore the states of matter as they present Polar Ice.
Dental Health Storytime (For ages 2-6) Tuesday, February 25 at 10 am. No registration required. February is National Children's Dental Health Month. The Children's Dental Center is excited to celebrate children's dental health month. Join us a Jacques the peacock from the Children's Dental Health Center explains the importance of a great dental home. Jacques will read a book about his experience with Dr. Kane and her team. Then, the children will get a chance to feel, see and hear typical items used during a dental experience. Each family will get a goodie bag to take home from the Children's Dental Center.
Seussapalooza (For ages 3-10) Saturday, March 1 at 10:30 am. Registration required and begins on February 14. Have a Seuss-arific good time as we celebrate Dr. Seuss's birthday with stories, songs, activities and crafts at the Bridgewater Library! Costumes are welcome - feel free to come as your favorites Dr. Seuss character.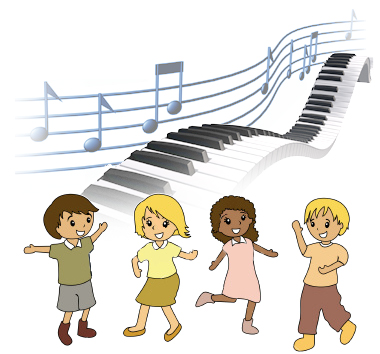 Music and Movement (Birth to 3 Years) Monday March 3, 2014 10:00 AM and 11:00 AM. No registration required. Clap your hands, stomp your feet, and feel the beat of a fun, lively music class! Led by Beth Stone of Kids' MusicRound.
Toddler Dance Party (For ages 2 - 6) Monday, March 3rd at 4:30 pm. No registration required. Read, rock and roll at the library! Toddler, ages 2-6, and their caregivers are invited to get their groove on at the library. Shimmy and shake to your favorite toddler tunes!
Programs for Children @ the Bridgewater Library:
Storytime (For Ages 2-6) No Registration Required. Tuesdays 10:30 a.m. Second session at 1:30pm. Join us for stories and songs for the whole family! This program is aimed at families and is designed for children 3 and up (younger siblings welcome.)
Toddler Time (For Ages 18 months-36 months) No Registration Required. Wednesdays, 10:00 a.m., repeats at 11:00 a.m. Also Thursdays, 10:30 a.m. Clapping and singing and listening to books... introduce your toddler to the beginnings of storytime!
Baby Time (For ages birth - 18 months) No Registration Required.
Thursdays 9:30 a.m. An interactive lap-sit program of songs, rhymes and a story designed to introduce your baby to language and promote early literacy.
Winter sessions end the week of Feb. 14th. Spring sessions begin March 4th.
Crazy 8 Math Club (For Grades 3-5) Wednesdays, January 22 - March 12 from 4:30-5:30 pm. Registration required. Join our new Crazy 8s club, where you'll build stuff, run and jump, make music, make a mess…a totally new kind of math club! We'll do mischief-making activities like Glow in the Dark Geometry, Bouncy Dice Explosion and Toilet Paper Olympics! We're sorry but registration is currently full.
February 19th - Spy Training: See if you have what it takes to be a spy, and break the codes to the clues to find the hidden treasure!
February 26th - Zip Line Zoo: Build a zip line for brave stuffed animals, then find out how playground swings really work!
March 5th - Time of Your Life: Find out what makes you tick. Race to do crazy stunts, "be" a clock, and see if you have the winning birthday!


Tail Waggin' Tutors: Children Reading to Dogs (For Children of All Ages) Tuesday, March 4th 4-5pm and again on February 11th. Phone or In-Person Registration Only. Registration begins Jan. 21st. Did you know that dogs like listening to stories as much as kids do? Come to the Bridgewater Library for Tail Waggin' Tutors, our new program where children will have the opportunity to practice their reading skills by reading a story to Xena the Therapy Dog, a friendly, six-year-old chocolate labradoodle. Each child will have 10 minutes to read a favorite story to his or her new, canine friend. Sign-ups will be on a first-come, first-serve basis.Therapy Dogs International (TDI®) is a volunteer organization dedicated to regulating, testing and registration of therapy dogs and their volunteer handlers for the purpose of visiting nursing homes, hospitals, other institutions and wherever else therapy dogs are needed. For more information, please visit www.tdi-dog.org.
Great Big Seusses (For ages 4 - 10)Thursday, March 6 4:30-5:30 pm Registration required and begins on February 13 Are you a fan of Dr. Seuss? Do you want to see characters from Dr. Seuss' books appear right before your eyes? See artist Paul Merklein draw Great Big Seusses!
Play Group (ages Birth to 3 years) Monday March 10th 10:00 to 10:30 am. Repeats on March 17th. No registration required. Come and play with toys, dance to music, and make new friends!
Spring Story and Craft for Children with Special Needs (For all ages) Monday, March 10 from 4:30-5:30 pm. Registration required and begins February 24. Join us for a story and craft to celebrate the spring season. This program is designed for kids with special needs. Siblings are welcome.
St. Patrick's Day Program (For ages 4 - 11) Tuesday, March 11 4:30-5:30 pm. Registration required and begins February 25.
'For each petal on the shamrock
This brings a wish your way -
Good health, good luck, and happiness
For today and every day.' - Traditional Irish Blessing
Come celebrate the music and traditions of Ireland with stories, songs, dance and crafts.

Family Night Storytime (All ages) Tuesday, March 11th 7-7:30pm No registration required. Wear your pj's to our new all ages nighttime storytime with Miss Gretchen!
Lego Club (Grades K-6) (For grades K - 6) Thursday, March 13 4:30 pm - 5:30 pm. Registration is required and begins February 27. Hey LEGO fans, here's a club just for you! Get together with other LEGO-maniacs, share ideas and tips on building, and have a great time! Library LEGOS will be available for building, so you do not need to bring your own. Please Note: Parents are welcome to stay; however, younger siblings cannot be permitted to join this program.
Advocacy: Gateway to Learning through Sensory Strategies Thursday March 13, 2014 7:00 PM to 8:30 PM. Registration required and begins on February 13.
Sensory processing and self regulation are at the heart of children's mastery as they navigate life's challenges at home, on the playground, and in school. This workshop will address: proactive strategies which support optimal skill development, how adults can collaborate to facilitate children's success, and achieving desired behavior through modeling and communication strategies.
This workshop is for individuals with interest in early childhood development and early education, including: daycare center providers, preschool and early elementary teachers, parents/grandparents, school district special services staff, children's librarians, and others. Reference materials included.
Presented by: Marjorie Wormser, OTR is a Pediatric Occupational Therapist with SIPT Certification (Sensory Processing) and NJ School Certification. She specializes in Early Intervention (birth to ages 3) and after-school sensory clinics (ages 3-12), and has worked in elementary schools throughout Northern and Central NJ. Marjorie is pleased to present this workshop with Amanda E.O'Neill, M Ed, who is a mother of five (ages 3-17) and New Jersey Elementary School Teacher (since 2000), currently serving a third year as Councilwoman representing the Borough of Somerville.
1.5 professional development hours will be awarded to attendees.
@ Bridgewater Library for Tweens and Teens:
Make a Difference @ the Library! (Volunteer Opportunities for Grades 5 - 6) Monday, March 3 7:00 pm - 8:00 pm Registration required . ATTENTION STUDENTS IN GRADES 5 AND 6: Here is your chance to make a difference by volunteering at the library! You can help the library with special projects including creating bookmarks for young children, organizing and tidying up the Children's Room, and much more!


Open Mic Cafe Night (Ages 13+) on Thursday February 20th from 6:45-8:45pm. Registration required. Think you've got what it takes to get up on stage in front of your peers with nothing but your voice and guitar? Want to share your poetry, comedy, or original music? Not an artist, but would like to witness some of the most inspiring artists Somerset County has to offer? Then join us for this one of a kind experience, and help local musicians and writers have their voices heard.
Depending on registration, artists will receive ~ 10 minute slots to play music or recite poetry. Sign ups will be on a first-come, first-served basis. *Note: As ages of audience members range from children to adults, please consider the content of your performance. You will be asked to leave should your set contain indecent speech.


Tween Olympic Party After Hours (Grades 4-6) Friday, February 21 From 6:00 - 8:00 pm. Registration required and begins on February 7. Tweens, grades 4-6, get locked in the library after hours! We'll be celebrating the Winter Olympics with our own versions of popular Olympic events, crafts, snacks and more! No admittance after 6:15 pm. Advance notice required if tween must leave the program early.

TAB Meeting (Grades 6-8) Tuesday Feb. 25th, 5:30 PM to 6:30 PM. TAB Meeting (Grades 9-12) 6:30 PM to 7:30 PM Story Well. Registration Required. Do you want to make a difference at your library? Do you have suggestions for programs, new books, movies, or video games? Then come to one of our upcoming T.A.B. meetings! Community service hours will be awarded for attendance and snacks will be served! Do you want to make a difference at your library? Do you have suggestions for programs, new books, movies, or video games? Then come to one of our upcoming T.A.B. meetings! Community service hours will be awarded for attendance and snacks will be served!
How to Draw Super Heroes (For grades 4-8) Thursday, March 6 from 6:30 - 7:30 pm. Registration required and begins on February 13. Do you love super heroes and comics? Come learn how to draw your favorite characters with artist Paul Merklein!
Want more info about upcoming programs? Check out March teen calendar here.
Around the Community:
DINOSAURS, ROCKS AND MINERALS AT THE CHILDREN'S MUSEUM THIS WEEKEND
Fun for Kids -- Volunteer Opportunity for Teens. Children's Museum programs January - April 2014. Teens, if you are interested in volunteering, please email somersetcminfo@gmail.com with the dates you are interested in.
For more info: http://childrensmuseumnj.org/
http://childrensmuseumnj.org/CMNJschedule.pdf
8TH ANNUAL STATE THEATRE FAMILY DAY ON PRESIDENTS DAY
WHEN: Monday, February 17, at 10:30 AM, 1 PM and 3:30 PM
WHERE: State Theatre, 15 Livingston Ave., New Brunswick
TICKETS: For tickets or more information, call the State Theatre ticket office at 732-246-SHOW (7469), or visit us online at www.StateTheatreNJ.org. The State Theatre ticket office, located at 15 Livingston Ave, New Brunswick NJ, is open Monday, Tuesday, Thursday, Friday, 10 AM to 6 PM; Wednesday 11 AM to 7 PM; Saturday, 1 PM to 5 PM; and at least three hours prior to curtain on performance dates, unless otherwise specified. For information on group outings and discounts, call 732-247-7200, ext. 517. Some additional ticket and transaction fees may apply.
State Theatre presents the 8th annual Family Day , part of the State Theatre's Hub City Carnivale, a winter festival featuring four weeks of performances, participatory activities, social events, and special attractions for all ages.
The world-class Big Apple Circus soars to new heights in their newest showHub City Spectacular produced especially for the State Theatre stage. The Big Apple's cast of characters will include balancing acts, clown sketches, performing pups, and more
Families can spend the school-day holiday enjoying dozens of performances, workshops, and hands-on activities—many of them free—plus costumed characters, Turtle Back Zoo: "Amazing Animal Adaptations," face painting, balloon animals, a photo booth, fire trucks from the New Brunswick Fire Department, the Colgate "Bright Smiles, Bright Futures" mobile dental van, a live DJ, food, and more. The festival, which runs from 10am to 4pm, features multiple venues: the State Theatre, George Street Playhouse, Crossroads Theatre, United Methodist Church, and the popular Hub City Big Top, an enormous tent set up in front of the State Theatre. In addition, the State Theatre will be holding a food drive to benefit the Elijah's Promise food pantry in New Brunswick. Those attending Family Day can help by bringing in non-perishable food items such as pasta, dried spices, rice, and beans.
Additionally, there will be free performances in Crossroads Theatre including
Gustafer Yellowgold, a multi-media performance of live music, animated illustrations, and storytelling (12 PM, 3 PM)
an interactive "Meet the Percussion" program by Princeton Symphony Orchestra (11 AM and 1 PM)
performances by the New Jersey Tap Dance Ensemble (10 AM and 2 PM).
A variety of hands-on workshops take place throughout the day, including
"Hand-in-Hand" (10:30 AM)
"Hip-Hop Dance" (12 PM)
"Intro to Ballet" (1:30 PM), led by American Repertory Ballet
Make and Take: Clown Hat" (10 AM)
"Make and Take: Paper Plate Banjo" (12:30 PM)
"Make and Take: Paper Bag Puppet" (2 PM)
"Making Character Masks" (10:30 AM)
"Theatre Games" (12 PM)
"Intro to Improv" (1:30 PM) led by George Street Playhouse.
Registration for all workshops is $6 and can be purchased at the door or in advance by calling 732-246-SHOW (7469), ext. 545.
The Snail and the Whale Tall Stories
WHEN: Saturday, March 1, 1 & 3:30 PM
A tiny snail hitches a lift on the tail of a huge humpback whale. The little snail is amazed by it all, but starts feeling very small in the vastness of the world. Then disaster strikes - the whale becomes beached in a bay... Can the tiny snail save the day? (AGES 4+)

Hatched Treehouse Shakers WHEN: Thursday, April 10, 10 AM,1:30 PM & 4 PM
Hatched is the original performance of a newborn chick emerging from her shell at sunrise to a strange and busy world. Performed through movement, handcrafted puppets, and very little human dialogue, the story is set amidst an American family farm. (AGES 2+) CLICK THE TITLE FOR MORE INFO.
LAURIE BERKNER IS COMING TO OUR AREA!
RVCC Planetarium
Public Star Shows
Astronomy Shows & Laser Concerts
Special Events

Night of Lasers
The Sky Above - a program for those with autism or other developmental disabilities.
Star Shows and Laser Concerts All shows run approximately 40 minutes.
Admission: $7 for one show, $12 for two shows on the same day Call 908-231-8805 for reservations!
MORRIS MUSEUM ANNOUNCES LEGO BUILDING WORKSHOPS FOR FAMILIES AND KIDS
LEGO® Building Workshops

6 Normandy Heights Road, Morristown
This winter, children and families are invited to participate in four fun and educational LEGO Building Workshops at the Morris Museum. These programs are being offered in conjunction with the Morris Museum's current exhibition The Brick Art of Nathan Sawaya, on view through March 9, 2014.
Piece by Piece Mosaic
WHEN: Saturday, February 22; Session 1: 10:00 – 11:00 AM; Session 2: 11:30 AM – 12:30 PM
COST: Members $6 / Non-Members $8.
To register, call 973.971.3706.
Registration is required and space is limited.
A materials list will be provided with registration. LEGO bricks may also be purchased through the Museum.
What designs can you dream up? Get inspired by The Brick Art of Nathan Sawaya and learn to create a LEGO brick mosaic. Appropriate for ages 6 and up.
Also at the Morris Museum Chocolate Festival February 8th!
EGG-ZIBIT: The Art, Science and Culture of Eggs Opening January 30, 2014
This winter, bring the family to the Morris Museum to unscramble the mysteries and marvels of the egg. Highlighting more than seventy-five examples of this incredible object, EGG-ZIBIT will explore the science of eggs, the simplicity and strength of the oval shape and the celebration of eggs in art, literature and holiday traditions. Be prepared to be dazzled by exquisitely decorated eggs and marvel at the many modern amenities that are inspired by this important object. More >
For more information, go to: http://www.morrisparks.net/ (above links won't work.)
REGISTER FOR WINTER/SPRING CLASSES @ THE ZIMMERLI ART MUSEUM IN NEW BRUNSWICK
ZAM SESSION FOR TEENS AND YOUNG ADULTS
WHEN: Saturdays beginning February 22 / 3 to 4:30 PM
This is an inspiring environment that can help high-school artists prepare for college. Aspiring and accomplished artists develop their skills in a museum setting under the encouraging eye of a professional art educator. Students draw from works in the Zimmerli's collection or, weather permitting, work outside on the grounds of the Rutgers campus.
For schedule, fee, and registration information, visit our website.
Thanks to Ruth Ross of njartsmaven.com for some of these listings….
As the American Northeast gets yetanother snowstorm, people are already counting up the inches and the below-freezing days to see what winter records are being broken. But what is the snowiest place in the US? Even with all these storms, it's never New York, Boston, or Washington, DC who win the prize. It isn't even the ski resorts in the Rocky Mountains out west. The winner is Valdez, Alaska. Valdez gets a whopping 300 inches of snow each year, compared to those Northeast cities who average maybe 20 or 30 inches. Valdez gets around 20 inches of snow in October by itself, and has had times when it gets over 100 inches a month for many months in a row. If you really like snow, this would be the place to live.
Wee ones: New York City averages 28 inches of snow each year, while Boston gets 44 inches. Who gets more?
Little kids: If Valdez gets 100 inches of snow a month for 4 months, how much snow is that? Bonus:If you were supposed to have 20 days of school in January, and thanks to snowstorms school was closed for 4 of them, how many days of school did you still have?
Big kids: About 4,000 people live in Valdez. If each one goes outside and makes 3 big snowballs to build a snowman, how many snowballs is that? Bonus: If Valdez gets double-digit snow in 2/3 of the months of the year, how many snowy months does it get?
The sky's the limit: If some snowy winter Valdez gets 20 inches of snow in October, 42 inches in November, and 55 inches each in February and March, and in December they get 30 more inches than in January, how much snow falls in December to average 60 inches a month over those 6 months?
Answers (and more problems) here.
Luck O' The Farm: Irish Field Hands and House Maids
The American landscape is a melting pot of diverse cultures that have come to this country for hundreds of years. Especially during the 19th century, many Irish flocked to the United States. They often heard the well-known phrase, "Cead Mile Failte," which in English translates to, "A Hundred Thousand Welcomes," as they embarked on a new life in America. Get to know the experiences of the Irish immigrants who came to the Morristown area and those who worked at Fosterfields. Explore first-hand their lives and experiences in America as farmers and domestic workers.
WHEN: Sunday, March 16, from 12 noon to 4 PM
WHERE: Fosterfields Living Historical Farm, in Morris Township
While touring Fosterfields, meet the farmer's wife, "Mrs. Cahill" as she is busy in the Creamery building, churning cream into butter. Stop by the Carriage House and introduce yourself to "Andrew Gibbons," the coachman, before boarding an open-air wagon ride around the farm. Join alongside the Irish farmworkers and roll up your sleeves to assist with brushing cows, weighing eggs, stacking wood, and cleaning harnesses for the horses. In the Farmhouse, follow the delicious smells to the kitchen, and discover what traditional Irish foods are being prepared on the wood stove. Role players portraying the Foster family, owners of Fosterfields, along with their Irish house servants, welcome and invite you to tour The Willows, the Gothic Revival-style mansion. Outside The Willows, help the Irish servants do laundry and beat rugs.
At the Visitors Center, attend a 1 PM presentation by Cheryl C. Turkington, author of Ordinary Days, Extraordinary Times: Morristown New Jersey's Irish Immigration Past, and gain an insight into the lives of other Morristown-area Irish residents. It wasn't all work and no play on the farm! You can revisit the Irish culture through the music of Linda Russell, hear stories of Irish folklore, learn to dance an Irish reel, and revel in the sounds from a piper. Also, families can make a fun craft to remind them of their unique visit to Fosterfields.
ADMISSION: Special event admission fees are $8 for adults, $7 for seniors (65+), $6 for children ages 4-16, and $4 for children ages 2 and 3. FREE for children under age 2 and Friends members with a current membership card. For more information, please call 973.326.7645.
The Morris County Park Commission features one of the region's best park systems in the state of New Jersey. It currently protects and maintains 18,730 acres at 38 distinct sites plus offers a year-round calendar of events and activities for all to enjoy!
PLANNING AHEAD FOR SUMMER….
AND AT SOMERSET COUNTY PARKS:
Registration for Nature Day Camp 2014 is Open!
Nature programs for children ages 3 through 16
RHA's Nature Day Camp offers an opportunity for children to explore, create and play in a vibrant outdoor setting - absent of video games, tv and competitive sports. Instead, they experience nature, gaining a strong appreciation for the outdoors and lessons in how to protect their natural environment. Each Camp session has a teacher-to-child ratio of 1:4. Children discover wildlife, habitats, adaptations, plants, insects, birds, and more through field activities, stories, crafts and hands-on projects!
Visit us at our Nature Day Camp Open House in the
Nature Classroom at Fairview Farm!
Sunday, March 16th from 1 to 4 pm
Click here for more information and to register!
Explore and More, Sign Up for Summer Camp with the Park Commission
Now is the time to enroll your children in the best summer camps while there are still openings. The Morris County Park Commission offers a variety of unique and exciting camps, all close to home, geared to kids with all types of interests and lead by certified, professional counselors.
Choose from Adventures in Nature, where campers investigate the rugged outdoors, learn all about plants and animals, and how to survive in the wilderness of New Jersey. Or Travels in Time for budding young farmers to learn the day to day chores of the farm in the old'n days! For those looking for swimming and boating, beach-side activities, volleyball, crafts, and more, try Camp Sunrise Lake. And for all those interested in law enforcement, enroll in the Junior Police Academy, for both girls and boys. Learn handcuffing techniques, motor vehicle stops, help solve a case, and take a tour of the county jail.
For the young athletes, specialty athletic camps including, ice hockey, and figure skating, are offered throughout the summer. There's never been a more perfect time to learn a new sport, or advance in one that your child is already involved in. For more information and registration visit www.morrisparks.net. Camp enrollment starts now, enjoy the experience!