The wintry weather has been playing havoc with our programs this year but this is what is planned for the next few weeks! If in doubt, call the library at 908 526-4016 or check the website ww.sclsnj.org
COMING UP @ BRIDGEWATER LIBRARY:
Seussapalooza (For ages 3-10) Saturday, March 1 at 10:30 am. Registration required. Have a Seuss-arific good time as we celebrate Dr. Seuss's birthday with stories, songs, activities and crafts at the Bridgewater Library! Costumes are welcome - feel free to come as your favorites Dr. Seuss character.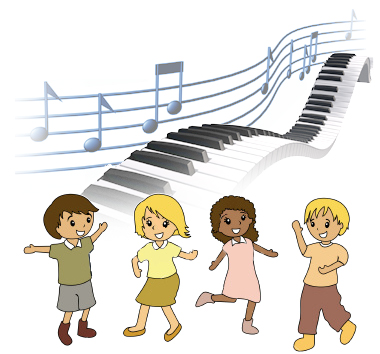 Music and Movement (Birth to 3 Years) Monday March 3, 2014 10:00 AM and 11:00 AM. No registration required. Clap your hands, stomp your feet, and feel the beat of a fun, lively music class! Led by Beth Stone of Kids' MusicRound.
Toddler Dance Party (For ages 2 - 6) Monday, March 3rd at 4:30 pm. No registration required. Read, rock and roll at the library! Toddler, ages 2-6, and their caregivers are invited to get their groove on at the library. Shimmy and shake to your favorite toddler tunes!
Programs for Children @ the Bridgewater Library:
Storytime (For Ages 2-6) No Registration Required. Tuesdays 10:00 a.m. Second session at 1:30pm. Join us for stories and songs for the whole family! This program is aimed at families and is designed for children 3 and up (younger siblings welcome.)
Toddler Time (For Ages 18 months-36 months) No Registration Required. Wednesdays, 10:00 a.m., repeats at 11:00 a.m. Also Thursdays, 10:30 a.m. Clapping and singing and listening to books... introduce your toddler to the beginnings of storytime!
Baby Time (For ages birth - 18 months) No Registration Required.
Thursdays 9:30 a.m. An interactive lap-sit program of songs, rhymes and a story designed to introduce your baby to language and promote early literacy.
Winter sessions end the week of Feb. 14th. Spring sessions begin March 4th.
Crazy 8 Math Club (For Grades 3-5) Wednesdays, January 22 - March 12 from 4:30-5:30 pm. Registration required. Join our new Crazy 8s club, where you'll build stuff, run and jump, make music, make a mess…a totally new kind of math club! We'll do mischief-making activities like Glow in the Dark Geometry, Bouncy Dice Explosion and Toilet Paper Olympics! We're sorry but registration is currently full.
March 5th - Time of Your Life: Find out what makes you tick. Race to do crazy stunts, "be" a clock, and see if you have the winning birthday!
March 12th - Let's Get Loud: Build a working flute, then play instruments made of random garbage. After all that, find out exactly how loud you are, down to the numbers!

March 19th - Bouncy Dice Explosion: Your big chance to throw things because you're supposed to. Find out your chances of rolling a 2 or a 5, then try to be the winning chip on a giant human Bingo board.
Tail Waggin' Tutors: Children Reading to Dogs (For Children of All Ages) Tuesday, March 4th 4-5pm Phone or In-Person Registration Only. Registration begins Jan. 21st. Did you know that dogs like listening to stories as much as kids do? Come to the Bridgewater Library for Tail Waggin' Tutors, our new program where children will have the opportunity to practice their reading skills by reading a story to Xena the Therapy Dog, a friendly, six-year-old chocolate labradoodle. Each child will have 10 minutes to read a favorite story to his or her new, canine friend. Sign-ups will be on a first-come, first-serve basis.Therapy Dogs International (TDI®) is a volunteer organization dedicated to regulating, testing and registration of therapy dogs and their volunteer handlers for the purpose of visiting nursing homes, hospitals, other institutions and wherever else therapy dogs are needed. For more information, please visit www.tdi-dog.org.
Great Big Seusses (For ages 4 - 10)Thursday, March 6 4:30-5:30 pm Registration required and begins on February 13 Are you a fan of Dr. Seuss? Do you want to see characters from Dr. Seuss' books appear right before your eyes? See artist Paul Merklein draw Great Big Seusses!
Play Group (ages Birth to 3 years) Monday March 10th 10:00 to 10:30 am. Repeats on March 17th, 24th & 31st. No registration required. Come and play with toys, dance to music, and make new friends!
Spring Story and Craft for Children with Special Needs (For all ages) Monday, March 10 from 4:30-5:30 pm. Registration required and begins February 24. Join us for a story and craft to celebrate the spring season. This program is designed for kids with special needs. Siblings are welcome.
St. Patrick's Day Program (For ages 4 - 11) Tuesday, March 11 4:30-5:30 pm. Registration required and begins February 25.
'For each petal on the shamrock
This brings a wish your way -
Good health, good luck, and happiness
For today and every day.' - Traditional Irish Blessing
Come celebrate the music and traditions of Ireland with stories, songs, dance and crafts.

Family Night Storytime (All ages) Tuesday, March 11th 7-7:30pm No registration required. Wear your pj's to our new all ages nighttime storytime with Miss Gretchen!
Lego Club (Grades K-6) (For grades K - 6) Thursday, March 13 4:30 pm - 5:30 pm. Registration is required and begins February 27. Hey LEGO fans, here's a club just for you! Get together with other LEGO-maniacs, share ideas and tips on building, and have a great time! Library LEGOS will be available for building, so you do not need to bring your own. Please Note: Parents are welcome to stay; however, younger siblings cannot be permitted to join this program.
Advocacy: Gateway to Learning through Sensory Strategies Thursday March 13, 2014 7:00 PM to 8:30 PM. Registration required. Sensory processing and self regulation are at the heart of children's mastery as they navigate life's challenges at home, on the playground, and in school. This workshop will address: proactive strategies which support optimal skill development, how adults can collaborate to facilitate children's success, and achieving desired behavior through modeling and communication strategies.
This workshop is for individuals with interest in early childhood development and early education, including: daycare center providers, preschool and early elementary teachers, parents/grandparents, school district special services staff, children's librarians, and others. Reference materials included.
Presented by: Marjorie Wormser, OTR is a Pediatric Occupational Therapist with SIPT Certification (Sensory Processing) and NJ School Certification. 1.5 professional development hours will be awarded to attendees.


Friends of the Library Concert Series: Kurt Gallagher (For ages 3+)
Saturday, March 15 from 11:00 am - 12:00 pm. Registration required and begins on February 28. Join Kurt Gallagher for a morning filled with dancing, singing and giggling. Clap your hands, stomp your feet and sing along! Music fun for the whole family!

Parent - Teacher Workshop - Lift Off: How to Apply Current Brain Science to Build a Strong Foundation for Learning and Launch Youngsters for Success! Monday March 17th From 7:00- 8:30 pm. Registration Required. In this program, teachers and parents will learn about the seven key brain skills that make learning possible. The workshop will provide methods for detecting students with weak skills and introduce tools to help strengthen those skills. Specific strategies will be provided to help teachers apply this understanding to the classroom. This program is relevant for students of all ages, but special attention will be given to younger students (Pre-K to grade 1). Kindergarten readiness will also be addressed. The workshop is free of charge and open to the public. 1 ½ professional development hours will be awarded to attendees.
Rocket Readers: 'Pearl and Wagner One Funny Day' (Grades 1-2) Wednesday, March 18th 4:30-5:30pm Registration required. An exciting program for brand new readers! At each program we will discuss a book, play some games, or create a story related craft. This month's book: 'Pearl and Wagner One Funny Day' By: Kate McMullan. April Fool's Day is not a happy one for Wagner the mouse because his best friend, Pearl the rabbit, and other children and adults at school keep tricking him. **Students should read the book prior to the program. Copies of the book will be available at the Youth Services Reference Desk.**
Join us as the Bridgewater Garden Club celebrates Spring with its 'Come Grow with Us' Saturday March 22:
Wooden Birdhouses (Ages 3-6) Saturday March 22, 2014 10:00 AM to 10:30 AM Registration required and begins on March 7. Participants will design and take home a wooden birdhouse. All supplies will be provided. Repeats at 2:30 p.m.
Mini Clay Pot Birdbath (Ages 7 - 10) Saturday, March 22 from 11 - 11:30 am. Registration required and begins on March 7. Participants will make a floral design using fresh flowers. All supplies will be provided. Repeats at 1:30 p.m.
NJ's Wild Garden Critters (Ages 4 - 8) Saturday, March 22 12:00 - 1:00 pm. Registration required and begins on March 7. Environmental Educators from Dove Environmental Education will present a 'Clean Communities' children's program and a wildlife craft featuring the wildlife that may visit your garden. Picture This - Art Exploration for Kids 'Flowers & Bones & Sky: Exploring the Art of Georgia O'Keeffe (For grades K - 5)Monday, March 24 at 4:30 pm. Registration required and begins on March 10. Celebrate Women's History Month with a look at this amazing artist, then create your own painting emulating her bold use of color and shape. (We will be using paint so please dress appropriately)

2nd Annual Spelling Bee Championship Wednesday March 26, 2014 6:30 PM to 9:00 PM. (For Winners from Grades 4-8 from participating Somerset County Schools) And the winner is.... Join us as Bridgewater Library hosts the 2nd Annual Spelling Bee Championship. Winners from the participating schools in Somerset County will compete to be named the best speller! Seats will be reserved for families and friends of the participants competing however, walk-ins are welcome if seating is available. Come cheer on your home town school!
Sharp Students: NJ Ask Test Prep (For Parents and Caregivers)
Thursday, March 27 from 7:00 - 7:30 pm. Registration required and begins on March 13. Join us for an overview about the Lumos Test Prep database and how it can help students prep for the NJ ASK test. Repeats on March 31st.
@ Bridgewater Library for Tweens and Teens:
Make a Difference @ the Library! (Volunteer Opportunities for Grades 5 - 6) Monday, March 3 7:00 pm - 8:00 pm Registration required . ATTENTION STUDENTS IN GRADES 5 AND 6: Here is your chance to make a difference by volunteering at the library! You can help the library with special projects including creating bookmarks for young children, organizing and tidying up the Children's Room, and much more!

How to Draw Super Heroes (For grades 4-8) Thursday, March 6 from 6:30 - 7:30 pm. Registration required. Do you love super heroes and comics? Come learn how to draw your favorite characters with artist Paul Merklein!
Friends of the Library Concert Series: Dan Crisci Friday March 14, 2014 7:30 PM to 9:30 PM. Dan Crisci is a jazz pianist, piano teacher, and composer. He has been performing in the New York/New Jersey area since 1984. He has performed as a soloist and in various group settings. This concert is FREE and everyone is invited to attend. No sign-up is needed.

Teen Movie: The Hunger Games: Catching Fire (Rated PG-13) (Grades 6-12) Saturday, March 15 from 2:00 - 4:30 pm. Registration required . Runtime: 146 minutes (2 hours 26 minutes) Rated: PG-13 for intense sequences of violence and action, some frightening images, thematic elements, a suggestive situation and language.
Katniss Everdeen has returned home safe after winning the 74th Annual Hunger Games along with fellow tribute Peeta Mellark. Winning means that they must turn around and leave their family and close friends, embarking on a 'Victor's Tour' of the districts. Along the way Katniss senses that a rebellion is simmering, but the Capital is still very much in control as President Snow prepares the 75th Annual Hunger Games (The Quarter Quell) - a competition that could change Panem forever.
Divergent Trivia at beginning of movie! Enter to win a $25 gift card to Reading Cinemas!

Open Mic Cafe Night (Ages 13+) on Thursday March 20th
from 6:45-8:45pm. Registration required.
Think you've got what it takes to get up on stage in front of your peers with nothing but your voice and guitar? Want to share your poetry, comedy, or original music? Not an artist, but would like to witness some of the most inspiring artists Somerset County has to offer? Then join us for this one of a kind experience, and help local musicians and writers have their voices heard.
Depending on registration, artists will receive ~ 10 minute slots to play music or recite poetry. Sign ups will be on a first-come, first-served basis. *Note: As ages of audience members range from children to adults, please consider the content of your performance. You will be asked to leave should your set contain indecent speech.
TAB Meeting (Grades 6-8) Tuesday March 25th, 5:30 PM to 6:30 PM. TAB Meeting (Grades 9-12) 6:30 PM to 7:30 PM Story Well. Registration Required. Do you want to make a difference at your library? Do you have suggestions for programs, new books, movies, or video games? Then come to one of our upcoming T.A.B. meetings! Community service hours will be awarded for attendance and snacks will be served! Do you want to make a difference at your library? Do you have suggestions for programs, new books, movies, or video games? Then come to one of our upcoming T.A.B. meetings! Community service hours will be awarded for attendance and snacks will be served!
Want more info about upcoming programs?
Check out
April teen calendar here.
Around the Community:
TRANSPORTATION FUN AT THE CHILDREN'S MUSEUM THIS WEEKEND 'Let's Get Going! (mostly Trains and Automobiles)
Sunday March 2, 2014 1PM to 4PM at The PeopleCare Center, 120 Finderne Ave in Bridgewater 08807 (program will be held in the Multipurpose Room)
Activities will include: a 'Kid-sized' train (cardboard boxes that the kids can decorate and then become their own locomotive), engineer's caps to decorate, design-your-own train buttons, many train sets to assemble, train videos and books, a steam engine refilling station, our Bernoulli blower, bubble machine and Odyssey of the Spheres.
The suggested donation is $3 per child, and the suggested age range is 3 to 8. There is no charge for accompanying adults.
Fun for Kids -- Volunteer Opportunity for Teens. Teens, if you are interested in volunteering, please email somersetcminfo@gmail.com with the dates you are interested in.
For more info: http://childrensmuseumnj.org/
http://childrensmuseumnj.org/CMNJschedule.pdf

Alliance Repertory Theatre Company is proud to announce they will perform the classic children's fairy tale
LITTLE RED RIDING HOOD
WHEN: Feb 20 - Mar 1, Thurs, Fri and Sat at 7:30 PM
WHERE: MONDO, 426 Springfield Ave in Summit (Brownstone Theater, 3rd Level)
TICKETS: $14 for adults and $6 for children 12 and under.
To order contact : info@mondosummit.com.
Adapted by Brad Howell, Little Red's journey is sure to delight both the young and the young-at-heart.
www.morrisparks.net

14th Annual Family Arts Festival:
Dance for Life

For children of all ages accompanied by a parent or favorite adult!
Saturday March 15, 2014 | 1-4 PM
In the Arline and Henry Schwartzman Courtyard

Robert Wood Johnson University Hospital

New Brunswick, NJ

A fabulous FREE family event!
Come learn Latin, Hip Hop, and West African dance.
See performances by professional and student dance groups.
Explore FREE family healthy information.
Join us and your community for a fun interactive dance celebration of healthy living! Stay active by participating in our fun family dance workshops, taught by Latin, Hip Hop and West African dance teachers!
Come see performances by professional groups Jump with Jill and Flaco's Dance Factory, as well as presentations by student dance troupes. Learn how to lead a healthy lifestyle by stopping by our Family Health Information booths! Click below to watch the Family Arts Festival video!
For more information and to register, please visit our website:

http://www.yanj-yaep.org/family-arts-festival-2014/
The Family Arts Festival is a program of Young Audiences New Jersey & Eastern Pennsylvania in partnership with the Community Health Promotion Program at the Robert Wood Johnson University Hospital, made possible by the generous support of Johnson & Johnson.

The Snail and the Whale Tall Stories
WHEN: Saturday, March 1, 1 & 3:30 PM
A tiny snail hitches a lift on the tail of a huge humpback whale. The little snail is amazed by it all, but starts feeling very small in the vastness of the world. Then disaster strikes - the whale becomes beached in a bay... Can the tiny snail save the day? (AGES 4+)

To make a reservation: Cindy Alexander The Theatre at RVCC cindy@rvccarts.org 908-231-8801
Hatched Treehouse Shakers WHEN: Thursday, April 10, 10 AM,1:30 PM & 4 PM
Hatched is the original performance of a newborn chick emerging from her shell at sunrise to a strange and busy world. Performed through movement, handcrafted puppets, and very little human dialogue, the story is set amidst an American family farm. (AGES 2+) CLICK THE TITLE FOR MORE INFO.
More than 25 children's book authors and illustrators are coming to Bridgewater next month. Check out our book display, read their books, then meet the authors!
Check out the books in the youth services area, above the magazines.
LAURIE BERKNER IS COMING TO OUR AREA!
RVCC Planetarium
Public Star Shows
Astronomy Shows & Laser Concerts
Special Events

Night of Lasers
The Sky Above - a program for those with autism or other developmental disabilities.
Star Shows and Laser Concerts All shows run approximately 40 minutes.
Admission: $7 for one show, $12 for two shows on the same day Call 908-231-8805 for reservations!
MORRIS MUSEUM ANNOUNCES LEGO BUILDING WORKSHOPS FOR FAMILIES AND KIDS
LEGO® Building Workshops

6 Normandy Heights Road, Morristown
This winter, children and families are invited to participate in four fun and educational LEGO Building Workshops at the Morris Museum. These programs are being offered in conjunction with the Morris Museum's current exhibition The Brick Art of Nathan Sawaya, on view through March 9, 2014.
EGG-ZIBIT: The Art, Science and Culture of Eggs
This winter, bring the family to the Morris Museum to unscramble the mysteries and marvels of the egg. Highlighting more than seventy-five examples of this incredible object, EGG-ZIBIT will explore the science of eggs, the simplicity and strength of the oval shape and the celebration of eggs in art, literature and holiday traditions. Be prepared to be dazzled by exquisitely decorated eggs and marvel at the many modern amenities that are inspired by this important object. More >
Thanks to Ruth Ross of njartsmaven.com for some of these listings….
Luck O' The Farm: Irish Field Hands and House Maids
The American landscape is a melting pot of diverse cultures that have come to this country for hundreds of years. Especially during the 19th century, many Irish flocked to the United States. They often heard the well-known phrase, "Cead Mile Failte," which in English translates to, "A Hundred Thousand Welcomes," as they embarked on a new life in America. Get to know the experiences of the Irish immigrants who came to the Morristown area and those who worked at Fosterfields. Explore first-hand their lives and experiences in America as farmers and domestic workers.
WHEN: Sunday, March 16, from 12 noon to 4 PM
WHERE: Fosterfields Living Historical Farm, in Morris Township
While touring Fosterfields, meet the farmer's wife, "Mrs. Cahill" as she is busy in the Creamery building, churning cream into butter. Stop by the Carriage House and introduce yourself to "Andrew Gibbons," the coachman, before boarding an open-air wagon ride around the farm. Join alongside the Irish farmworkers and roll up your sleeves to assist with brushing cows, weighing eggs, stacking wood, and cleaning harnesses for the horses. In the Farmhouse, follow the delicious smells to the kitchen, and discover what traditional Irish foods are being prepared on the wood stove. Role players portraying the Foster family, owners of Fosterfields, along with their Irish house servants, welcome and invite you to tour The Willows, the Gothic Revival-style mansion. Outside The Willows, help the Irish servants do laundry and beat rugs.
At the Visitors Center, attend a 1 PM presentation by Cheryl C. Turkington, author of Ordinary Days, Extraordinary Times: Morristown New Jersey's Irish Immigration Past, and gain an insight into the lives of other Morristown-area Irish residents. It wasn't all work and no play on the farm! You can revisit the Irish culture through the music of Linda Russell, hear stories of Irish folklore, learn to dance an Irish reel, and revel in the sounds from a piper. Also, families can make a fun craft to remind them of their unique visit to Fosterfields.
ADMISSION: Special event admission fees are $8 for adults, $7 for seniors (65+), $6 for children ages 4-16, and $4 for children ages 2 and 3. FREE for children under age 2 and Friends members with a current membership card. For more information, please call 973.326.7645.
The Morris County Park Commission features one of the region's best park systems in the state of New Jersey. It currently protects and maintains 18,730 acres at 38 distinct sites plus offers a year-round calendar of events and activities for all to enjoy!
PLANNING AHEAD FOR SUMMER….
AND AT SOMERSET COUNTY PARKS:
Registration for Nature Day Camp 2014 is Open!
Nature programs for children ages 3 through 16
RHA's Nature Day Camp offers an opportunity for children to explore, create and play in a vibrant outdoor setting - absent of video games, tv and competitive sports. Instead, they experience nature, gaining a strong appreciation for the outdoors and lessons in how to protect their natural environment. Each Camp session has a teacher-to-child ratio of 1:4. Children discover wildlife, habitats, adaptations, plants, insects, birds, and more through field activities, stories, crafts and hands-on projects!
Visit us at our Nature Day Camp Open House in the
Nature Classroom at Fairview Farm!
Sunday, March 16th from 1 to 4 pm
Click here for more information and to register!
Explore and More, Sign Up for Summer Camp with the Park Commission
Now is the time to enroll your children in the best summer camps while there are still openings. The Morris County Park Commission offers a variety of unique and exciting camps, all close to home, geared to kids with all types of interests and lead by certified, professional counselors.
Choose from Adventures in Nature, where campers investigate the rugged outdoors, learn all about plants and animals, and how to survive in the wilderness of New Jersey. Or Travels in Time for budding young farmers to learn the day to day chores of the farm in the old'n days! For those looking for swimming and boating, beach-side activities, volleyball, crafts, and more, try Camp Sunrise Lake. And for all those interested in law enforcement, enroll in the Junior Police Academy, for both girls and boys. Learn handcuffing techniques, motor vehicle stops, help solve a case, and take a tour of the county jail.
For the young athletes, specialty athletic camps including, ice hockey, and figure skating, are offered throughout the summer. There's never been a more perfect time to learn a new sport, or advance in one that your child is already involved in. For more information and registration visit www.morrisparks.net. Camp enrollment starts now, enjoy the experience!