'BOBO Friday' Food Collection – Feb. 15
Somerset County's next "Buy One, Bring One" food drive is Friday, Feb. 15.
"To date we've collected almost 18,000 pounds of food," said Somerset County Freeholder Patricia Walsh, who launched the BOBO Fridays program in 2010. "There has been a tremendous outpouring of support from our residents and from county, municipal and library employees."
Most-needed items include shelf-stable milk, canned meat and fruit, peanut butter and jelly, low-salt soups, cereal, rice and beans. Canned or boxed food items are accepted. For ideas about healthy foods to donate, go to http://bit.ly/FoodPantryDonations
Although the targeted collection schedule is the third Friday of every month, the bins are available every day, so donations may be dropped off at any time during regular business hours at all locations. The Bridgewater Library has food donation bins in the lobby every day of the month…hunger never takes a holiday.
Programs for Children @ the Bridgewater Library:
Note, our Winter session of storytimes ended the week of February 14th -- we will resume them the week of March 4th. Join us for our weekly storytimes. Family Storytimes (ages 2-6) Tuesdays at 10 and 1:30, Toddler Times (ages 18-36 months) Wednesdays at 10 & 11 and Thursdays at 10:30 & 11:30, Baby Times (Birth-18 months) Thursdays at 9:30. No registration is required but we ask that you only attend one session each week. Even though we have four Toddler Times each week, they are quite crowded. If your child is over 3 years old, we ask that they com to the Family Storytime instead. Thanks! Full details are posted our Calendar or you can call us at 908 526-4016 x126. We also offer a satellite storytime/craft on Wednesday mornings at 10:30 a.m. at the Neshanic Station Library.
If you register for a program and realize that you won't be able to come, please call (908 526-4016x126) or email us (bwljuv@sclibnj.org) as early as possible so we can make someone on the waitlist very happy. Next time that waitlisted participant might be your child!
Sing-along: Bundle Up and Sing (All ages) (For families with children of all ages) Tuesday, February 19 at 1:30 pm
No registration required Warm up with winter tunes! Sing away a winter's day with these fun and funny songs!
Brick 4 Kidz : (Grades K-3) Saturday, February 23 from 10:00 am - 11:00 am ; (Grades 4 - 6) Saturday, February 23 from 11:15 am - 12:15 pm Registration is required and begins February 8
Join us for Bricks 4 Kidz, a hands-on class that will combine children's love of playing with LEGO® bricks with an infusion of learning how machines work. Children will learn the history and technology of windmills, wind-pumps and wind-turbines that are starting to sprout up across the countryside. What does the inside of a windmill look like? How are gears and pulleys used to create energy to grind and pump? We will answer these questions and more before moving onto the fun part, where the children get to build motorized windmills until they finally turn the battery pack on! As the windmill's blades turn, their faces will light-up in a moment of satisfaction and pride. A truly fun, exciting and enriching experience. Bricks 4 Kidz provides in-school and after school enrichment programs that combine STEM (Science,Technology, Engineering and Math) focused lesson plans, copyrighted model plans and building with LEGO® bricks.
Picture This: Inkblot Art (Ages 5+) Monday, February 25 at 4:30 pm Registration is required and begins February 11 Come stretch your imagination as we explore the endless possibilities of a drop of paint!
Dental Health Storytime (Ages 2-6) Tuesday, February 26
at 10:00 a.m. and 11:00 a.m. No registration required It's that time of year again to celebrate National Children's Dental Health Month. Each February dentists around the county reach out to their respective communities to help children understand the importance of oral health. The Children's Dental Center has designed a special presentation for centers in our community. The presentation focuses on proper brushing and flossing techniques
Family Night Storytime (All Ages) No Registration Required (For all ages) Tuesday, February 26 from 7:00 pm - 7:30 pm No registration required. Wear your pj's to our new all ages nighttime storytime with Miss Gretchen!
Storytime Yoga for Children (Ages 6 and below) Friday, March 1st from 10:00 am - 10:30 am Registration required. Join ACE certified Personal Trainer and Karma Kids certified Yoga Instructor, Pamela Nixon, for our new Storytime Yoga series. Animal characters come to life as stories are read and acted out with yoga poses. Through the use of songs, puppets, and fun, animated poses, children will learn what it's like to hop like a frog, slither like a snake and roar like a lion!
Just Bag It! (Ages 3-10) Saturday, March 2nd 10:30am Registration required. We'll share the story of Margaret E. Knight, the woman who figured out how to make a machine that could fold a flat-bottomed brown paper bag, then we'll make wild and wonderful paper bag creations.
Play Group (For parents or caregivers and children ages birth to 3 years) Monday, March 4th 10:00am No registration required Join our new group where you can play with toys, dance to music, and meet new friends! Some weeks will have special speakers; inquire at the Youth Services Desk.
Toddler Dance Party (Ages 2-6) Monday, March 4th 4:30pm Registration required. Read, rock, and roll at the library! Toddlers, ages 2-6, and their caregivers are invited to get their groove on at the library. Shimmy and shake to your favorite toddler tunes!
Tail Waggin' Tutors: Children Reading to Dogs (For Children of All Ages) Thursday, March 7th 4-5pm In-Person and Phone Registration Only and begins February 21 Did you know that dogs like listening to stories as much as kids do? Come to the Bridgewater Library for Tail Waggin' Tutors, our new program where children will have the opportunity to practice their reading skills by reading a story to Xena the Therapy Dog, a friendly, six-year-old chocolate labradoodle. Each child will have 10 minutes to read a favorite story to his or her new, canine friend. For more information, please visit www.tdi-dog.org.**Please be on time for your time slot. If you can no longer make your scheduled time, please call the desk at 908-526-4016 ext. 126**
Kids Club (Grades 3-4) Thursday, March 7th 4:30-5:30pm Registration required and begins February 21 This month, we will get together for games, including Apples to Apples and Would You Rather.
There are ADDITIONAL PROGRAMS at other system libraries for children & teens…find their online calendars under the "events/programs" tab on our home page. Planning ahead for March? -- Check out our library calendar.


@ Bridgewater Library for Teens:
RESCHEDULED: Tween (Un)Valentine's Day Party (Grades 4-6) **PROGRAM RESCHEDULED FROM 2/8** This program was originally scheduled for Friday, February 8. Due to inclement weather, it has been rescheduled for Friday, February 15 from 6:00 pm - 8:00 pm Registration is required Tweens, grades 4-6, wear black or red and get locked in the library after hours! Whether you LOVE Valentine's Day or HATE it, we'll have activities for EVERYONE to enjoy, including a Valentine's Day candy trivia challenge, a scavenger hunt, a movie, video games, and snacks!
Please Note: No admittance after 6:15 pm.
Advance notice required if tween must leave the program early.
Open Mic Cafe Night (Ages 13+) Thursday March 14, 2013 From 7-8:30pm. Registration required TO PERFORM.
Think you've got what it takes to get up on stage in front of your peers with nothing but your voice and guitar? Want to share your poetry, comedy, or original music? Not an artist, but would like to witness some of the most inspiring artists Somerset County has to offer? Then join us for this one of a kind experience, and help local musicians and writers have their voices heard. Depending on registration, artists will receive 10-15 minute slots to play music or recite poetry. Sign ups will be on a first-come, first-served basis. **Please help support local artists and musicians – you don't need to be an artist to enjoy our Open Mic Night!**
TAB Meeting (Grades 6-8 Tuesday, February 19th 5:30-6:30pm TAB Meeting (Grades 9-12) Tuesday, February 19th 6:30 PM to 7:30 PM Registration required Do you want to make a difference at your library? Do you have suggestions for programs, new books, movies, or video games? Then come to one of our upcoming T.A.B. meetings! Community service hours will be awarded for attendance and snacks will be served!
Practice SAT (Grades 7-12) Saturday, February 23 1:00 pm - 5:00 pm. Registration is required and begins February 1 A FREE practice test is one of the best ways to get ready for the real thing! By taking this practice test, you will learn exactly what to expect on test day and receive a complete individual analysis of your results (which will be mailed to you 7-10 business days following the test).
**Don't forget a #2 pencil and calculator! ** The practice test begins at 1 PM and is 4 hours long. Please come to the library 15 minutes early so we can start the test promptly at 1 PM. The library closes at 5 PM on Saturdays. All participants must have a ride home at 5 PM.
5th & 6th Grade Volunteers Wednesday, March 6 7-8pm Registration required. ATTENTION STUDENTS IN GRADES 5 AND 6: Here is your chance to make a difference by volunteering at the library! You can help the library with special projects including creating bookmarks for young children, organizing and tidying up the Children's Room, and much more!
Talk It Up: 'Last Shot: A Final Four Mystery' (Grades 5-8)
Thursday, March 7th
7-8pm
Registration required and begins February 21
If you love to read and talk about books, you are cordially invited to an hour of book talk and friendly company. Parents and parent substitutes are welcome to join the discussion.
This month's book:
'Last Shot: a Final Four Mystery' by John Feinstein
After winning a basketball reporting contest, eighth graders Stevie and Susan Carol are sent to cover the Final Four tournament, where they discover that a talented player is being blackmailed into throwing the final game.
Want more info about upcoming programs? Check out our February teen calendar here.


Around the Community:
Looking for events around our community? Check out the new link "Events – Daily Somerset County" under the "Useful links for families" list on the right side of this blog listing. (If you are getting this as an email, click on the headline title to open it as a webpage and then you'll see all these useful links!)

Winter Cabaret, From Stage to Screen
WHEN: February 15 and 16 at 7:30 PM.
WHERE: Liberty Corner Firehouse, 95 Church Street, Liberty Corner
TICKETS: $12 for Adults and $10 for students and seniors. Your ticket includes dessert and one beverage.
Tickets are available at the door or by calling the Trilogy Hot Line at 908.604.4800
Winter Cabaret, Music from Stage and Screen will be presented by Trilogy Repertory Company. This evening of music from Broadway and the movies will be held at the Liberty Corner Fire House.
President's Day Activities in New Brunswick:

State Theatre Family Day!
Presidents Day • Mon, February 18, 2013
Enjoy a fun-filled day of family-friendly entertainment spread across five venues—the State Theatre, the Hub City Big Top (heated tent), Crossroads Theatre, United Methodist Church, and George Street Playhouse...all centrally located right next to the State Theatre!
• Free Performances
• Philadelphia Zoo on Wheels
"Who's Who at the Zoo"
• Costumed Characters
• Kids DJ Rob Porter
• Sweets and Snacks
• New Brunswick Fire Department
• Hands-On Workshops
• Free Balloon Animals & Face Painting
• Colgate Bright Smiles Bright Futures®
Mobile Dental Van
• Games / Sand Art
• Coloring Station
Check out their Family Day features plus lots more events this month in their Hub City Carnivale!

The Carnivale has dozens of events and activities in 32 days.

Morris Museum Chocolate Festival -SATURDAY FEBRUARY 16th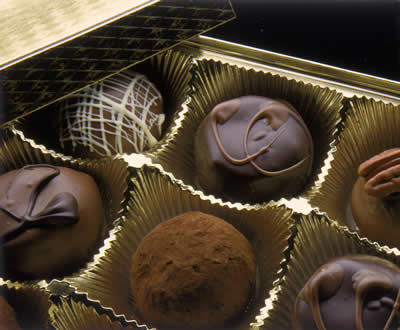 A day at the Morris Museum never tasted better! Bring your family and your sweet tooth for the Museum's annual Chocolate Festival, on Saturday, February 16 from 11 a.m. to 4 p.m. The cost for the festival, which includes Museum admission, is $7/child, $10/adult (free for Museum members).
The day will include chocolate and sweet treats and children will enjoy fun snack-themed activities including:
· Decorating a clay doughnut
· Playing "Name that Chocolate"
· Designing a cupcake creature magnet
· Crafting a Valentine's Day Love Bug
Check out their list of classes and programs HERE.
Center for Contemporary Art
Children's and Adult classes available. Check out their offerings in their
brochure.
More information about exhibitions and classes also available on their website.
http://ccabedminster.org/
Looking for fun in nature? Check out the programs at the Environmental Education Center. The Somerset County Park Commission Environmental Education Center at 190 Lord Stirling Road in Basking Ridge has Naturalist-led programs to help children and adults enjoy the wonder and the beauty of nature during winter in Somerset County. Maple Sugaring
Saturday & Sunday, February 16 & 17; 23 & 24; March 2 & 3; March 9 & 10 at 10:00 A.M, 12:00 Noon & 2:00 P.M. on Saturdays and 12:00 Noon and 2:00 P.M. on Sundays. Everyone is invited to see how trees are tapped, how sap is collected, and witness the boiling process that produces delicious New Jersey maple syrup. Schools and organized groups may arrange for weekday demonstrations by calling 908-766-2489.
The program is free. Pre-registration is not required for individuals and families. Groups are encouraged to call ahead.
STNJ LAUNCHES THEATRE ACADEMY FOR YOUTH & ADULTS
MUSIC, THEATRE, AND FAMILY FUN IN FEBRUARY AT CENTENARY STAGE
IF YOU GIVE A MOUSE A COOKIE
WHEN: Saturday, February 16, 11 AM
WHERE: Little Theater on 400 Jefferson Street, Centenary College campus, Hackettstown
TICKETS: $12.50 for adults and $10 for children under 12 Centenary Stage Company's Third Saturday Series for Young Audiences is highlighting If You Give a Mouse a Cookie, based on the popular children's book written by Laura Joffe Numeroff. A young boy is run ragged by an energetic little mouse with cookies and milk on the brains adapted for the stage by Jody Davidson.
Campfire, Magic, Stories, and Sap
Trailside Nature and Science Center in Mountainside, NJ
Saturday, February 16 10 am-4:45 pm
Discover what it takes to build a campfire, and enjoy hot chocolate and marshmallows. See a magician blend magic, comedy, and interactive fun. You can also sit in on a seasonal story time, see how maple syrup is made, and take part in a yummy taste test. Registration required. 908-789-3670
Did you know that George Washington camped out for the winter in Somerset County during the Revolutionary War? This February, visit the places where the most important generals stayed one cold winter.

Towards the end of 1778, George Washington and four of his top generals made various houses in Somerset County their winter encampment, bringing almost 10,000 troops to the area. Today these houses have been preserved and, thanks to the Heritage Trail Association, have been linked together for one history-filled bus tour this February!
These houses have been a part of Somerset County for centuries, so take this unique opportunity to learn about the important role Somerset County played in the Revolutionary War. Tour the Van Horne House, Van Veghten House,Abraham Staats House, Jacobus Vanderveer House, and the Wallace House where Washington himself stayed and learn about the houses and the generals who borrowed them for this important time in history.
This tour comes around just one time a year, so be sure to reserve your spot in one of the five timeslots throughout the day on February 17th. Buses leave at 10 am, 11 am, noon, 1 pm, and 2 pm, and if you register with advanced payment, tickets are just $5.
PLANNING AHEAD:
Speaking of books – Don't forget to check out the new Continuous Book Sale near the Adult Music collection. The sale is sponsored by the Friends of the Bridgewater Library.
Thanks to Ruth Ross at NJARTSMAVEN.COM for some of these listings.
There are lots more things to do around our community. Look at the "Useful Websites for Families" (on the right side of this blog – click the headline if you are reading this as an email) for many more options!
Let Your Fingers Do More Walking:
Looking for fun and fascinating science sites (for kids, teens AND adults), check THIS!
Posted on February 14, 2013
There's all kinds of candy afoot on that American holiday called Valentine's Day (today). The most famous, if not tastiest, might be those little sugar hearts with little sayings printed on them. The idea is almost as old as love itself: during the 1700′s American colonists would scratch messages like "Be Mine" onto candy to give to their sweethearts. But in 1860 the New England Confectionery Company figured out how to print them with a machine, so now they could make zillions of them at once. NECCO still makes all the candy hearts today – 8 billion of them every year – using the same recipe and machines from over 100 years ago! That's a true sign that love is everlasting.
Wee ones: If you have 2 "Be Mine" hearts, 2 "I'm Sure" hearts, and 3 "Yes" hearts, how many candy hearts do you have?
Little kids: If you give out 15 candy hearts today and get 22 from other people, how many more do you have than you started with? Bonus: Unbelievably, it takes 11 months to make the 8 billion candy hearts needed today. If we count back from today, in what month did they start making them? (Hint: 12 months is exactly a year.)
Big kids: NECCO has to make 100,000 pounds of candy hearts every day to keep up. Including weekends and holidays, how many pounds did they make in November? Bonus: The machine rolls the dough into sheets, then cuts heart shapes out, in sets of 3 rows with what looks like 32 hearts in each row. How many hearts pop out of each 3-row set?
Find more "sweet" math at www.bedtimemath.org!