Programs at the Bridgewater Library and Around the Community for children, teens, and families.
@ Bridgewater Library: Programs
Join us each week for stories, songs, finger plays, and a short film.

Family Story Time

(ages 2-6)

Tuesdays at 10 a.m. and 1:30 p.m.

Toddler Time

(18 mo.-3)
Wednesdays at 10 & 11 a.m. and
Thursdays at 10:30 a.m

and 11:30 a.m

.
Clapping and singing, rhymes and books….introduce your toddler to the beginnings of story time!
Infant Lap Sit
(birth to 18 months)
Thursdays at 9:30
Clap your hands and stamp your feet and let you baby feel the beat of stories, songs and rhymes.

No registration required.
In order that we have room for everyone, we ask that you please come to only one session each week. Thanks!
Friends' Concert: Uganda: A Journey in Song and Dance from Past to Present
Saturday March 24, 2012 11:00 AM to 12:00 PM No registration required.
A journey in dance, song, music, costumes, stories, and games from Ssuuna's Ugandan homeland comes to the Bridgewater Library on March 24th.
With plenty of opportunities to try traditional dances and instruments, we will gain a spirited understanding of Uganda's culture, and have a great time doing so! Ssuuna's knowledge and energy is what makes him one of Uganda's most talented and endearing ambassadors, a performer whose smile and warmth are as wide as the continent of his birth.
This program was made possible by the Friends of the Bridgewater Library.
Lego Club (Grades K-6) Monday, March 26th From 4:30-5:30pm Registration required
Hey LEGO fans, here's a club just for you! Get together with other LEGO-maniacs, share ideas and tips on building, and have a great time! Library LEGOS will be available for building, so you do not need to bring your own.
Please Note: Parents are welcome to stay; however, younger siblings cannot be permitted to join this program.
Parent-Teacher Workshop: POWERSolving
Wednesday March 28, 2012 7:00 PM to 8:30 PM Registration required
FULL, still room at Hillsborough Library (908) 369-2200 x14 March 26th, 2012, 7:00 - 8:30 pm
Effective Problem Solving to Foster Social Skills and Handle Everyday Situations
This workshop will provide parents and educators with a systematic approach to problem solving in order to help children more effectively develop social skills. Employing the POWER-Solving® curriculum and video vignettes, Dr. Gordon will explain how to implement the program and related strategies.
The workshop is free of charge and 1 ½ professional development hours will be awarded to attendees.
Dr. Steven Gordon is a licensed psychologist with a doctorate in clinical psychology. He is the Executive Director of Behavior Therapy Associates.
Super Science: Star Wars Legos and Robotics (Ages 6-12)
Monday, April 2nd from 4:00pm - 5:30pm Registration required
Have fun building an adventure from a galaxy that is far, far, away! We bring the Legos; you bring the builders. Build new and older models and then have a battle with your friends. Each child brings home a mini-set or key chain!
Advocacy: Legal and Financial Issues for the Family with Children of Special Needs Thursday, April 5th
From 7-8:30pm
Registration required
Presented by Eliot M. Goldstein
An introduction to the issues involved with planning for the future of a child with special needs. Learn about guardianship, letters of intent, wills, special needs trusts, financial planning/funding strategies and other important but often neglected topics. The workshop is free of charge and 1 ½ professional development hours will be awarded to attendees.
Eliot Goldstein is the founder of the GOLDSTEIN LAW FIRM, LLC, which focuses on estate planning, estate administration (probate) and estate litigation. General Counsel to the New Jersey Center for Tourette Syndrome and Associated Disorders.
Spring Craftacular (Ages 3-8)
Saturday, April 7th From 10:30am – 11:30am Registration required
April showers not only bring May flowers, but they also bring another fun-filled Craftacular! Join us for a craft that will help usher in our favorite season.
Kindermusik with Ms. Jenni (Ages 0-5 years)
Monday, April 9th
From 10:30am – 11:30am Registration begins March 26th.
Join Kindermusik's Ms. Jenni for quality, entertaining music that helps your child develop language, literacy, social and listening skills in a fun, nurturing, family-friendly setting. Not to mention they're going to have a great, foot-stomping time!
There are LOTS OF PROGRAMS at other system libraries for your children & teens…check out their online calendars under the "events/programs" tab on our
home page
for more information.
@ Bridgewater Library for Teens:
Open Mic Cafe Night (Ages 13+)
Thursday, March 29th From 7:00pm – 8:30pm Registration required. **You only need to register if you are interested in performing.**
The Bridgewater Library is proud to announce its first-ever Open Mic Night! Think you've got what it takes to get up on stage in front of your peers with nothing but your voice and guitar? Want to share your most well-crafted poetry or original music? Then this is your night! Join us for this one of a kind experience, and help local musicians and writers get their voices heard. Depending on registration, artists will receive 10-15 minute slots to play music or recite poetry. Sign ups will be on a first-come, first-served basis. Please check back for more registration information.
Talk It Up Movie: 'Men in Black' (Grades 5-8)
Saturday, March 31st From 2:00pm – 4:00pm. Registration begins March 16th.
Here come the Men in Black. Kay and Jay, members of a top-secret organization established to monitor and police alien activity on Earth known as Men in Black, find themselves in the middle of a deadly plot by an intergalactic terrorist who has arrived on Earth to assassinate two Ambassadors from opposing galaxies. In order to prevent worlds from colliding, the MiB must track down the terrorist and prevent the destruction of Earth. It's just another typical day for the Men in Black.
A Menu of Poetic Delights
Monday April 2, 2012 7:00 PM to 8:30 PM
If you need more words and images in your diet, join us for an evening of reading, writing, and eating poems. The menu will include a word salad, food haiku, and delicious odes for dessert. No writing experience is necessary. Just bring a pen and paper and get ready for your first bite!
Registration Required.
Speaking of poems, we hope you'll submit yours to our compilation.
Here are the
submission guidelines.
Teen Advisory Board (For Students in Grades 6-8) Tuesday, April 17th 5:30-6:30pm Teen Advisory Board(For Students in Grades 9-12) 6:30-7:30pm Registration required
Do you want to make a difference at your library? Do you have suggestions for programs, new books, movies, or video games? Then come to one of our upcoming T.A.B. meetings!
Community service hours will be awarded
for attendance and snacks will be served!
@ the Library: Displays:
Happy Birthday Authors & Illustrators
– Check out some books by the authors and illustrators who have birthdays this month – at the back of the Children's Reference Desk.
Celebrate the Many Women Who Contributed to this Country's History –
display atop the magazine section.
Who, What, Where, Why, How? –
Have questions about the world around you? Find the answers in the books on our display by the reshelving area.
Focusing On Science in March
– great books to awaken the curiosity in your child, on the shelf between the Early Readers.
Want to do some science at home? Check out this recipe for
Elephant Toothpaste!
There are lots more great science experiment sites under the "Academic Enrichment & Reinforcement" tab in the "useful links" section of this newsletter. (If you are getting this as an email, click on the headline to open to our page, the "useful links for families" are along the right side.)
Around the Community:
SEUSSICAL
Music by Stephen Flaherty
Lyrics by Lynn Ahrens
Based on the works of Dr. Seuss
WHEN: March 9 to April 1 with performances Friday evenings at 7:30 PM, Saturday and Sunday matinees at 4:00 PM
WHERE:
The Growing Stage, The Children's Theatre of New Jersey, located in the Historic Palace Theatre on Route 183 in Netcong
TICKETS:
$18 for adults, $14 for children and seniors, with group rates available. On Sunday, April 1
st
the Growing Stage will host
a signed interpreted performance
at 4:00 PM. Tickets can be purchased by calling the TGS Box Office at 973.347.4946 or logging onto their website at
www.growingstage.com
.
Now one of the most performed shows in America,
SEUSSICAL
is a fantastical, magical, musical extravaganza! Tony winners Lynn Ahrens and Stephen Flaherty (
Ragtime
,
Once On This Island
) have lovingly brought to life all of our favorite Dr. Seuss characters.
The story centers around Horton the Elephant, who finds himself faced with a double challenge—not only must he protect his tiny friend Jojo (and all the invisible Whos) from a world of naysayers and dangers, but he must guard an abandoned egg, left to his care by the irresponsible Mayzie La Bird. Although Horton faces ridicule, danger, kidnapping and a trial, the intrepid Gertrude McFuzz never loses faith in him, the only one who recognizes "his kind and his powerful heart." Ultimately, the powers of friendship, loyalty, family and community are challenged and emerge triumphant in a story that makes you laugh and cry.
Morris Museum Astro Day Reaches for the Stars
Saturday, March 24, 11 AM – 4 PM
WHERE:
Morris Museum, 6 Normandy Heights Road, Morristown
ADMISSION:
All Astro Day activities are included with general museum admission ($7 for children, $10 for adults), except for planetarium shows which are $2 per person.
The Morris Museum and The Morris Museum Astronomical Society (MMAS) will host a fun-filled family event that will take you out of this world! Astronomy programs, children's activities, solar observing and planetarium shows will be scheduled throughout the day from 11 AM to 4 PM,with night sky observing of the moon, planets and other celestial objects (weather permitting) from 7 to 9 PM.
(Above: A young visitor learns about telescopes at the Morris Museum's Astro Day.)
Experts from the MMAS will be on hand to provide
lectures, telescope training (bring your family's telescope), solar observation and night sky observing.
Museum educators will lead
children's
activities throughout the day
. (Details on all programs below).
Solar Observation: 11 AM to 3 PM
Night Sky Observation: 7:00 – 9:00 PM (weather permitting)
Children's Activities
Throughout the day children can explore astronomy with activities including:
Making a unique key chain with UV beads that change color in the sun
Creating an interplanetary travel poster
Designing an alien
Learning about chromatography with the blues and greens of Planet Earth
Planetarium Shows at 12:30, 1:30, 2:30 and 3:30 PM
COST:
$2 per person
Astronomy Talks:
11:00-11:45 AM: Eclipses
Paul Blass, Morris Museum Astronomical Society member, will discuss the scientific importance of eclipses. Why, where and when do eclipses occur, and how are they predicted in advance?
12:00 -12:45 PM: "Alien Worlds?"
While we once believed the sun was the only star with planets, today we know of hundreds. Is Earth the only planet where life exists? John Scala, Planetarium Director at Lenape Valley Regional High School in Stanhope, NJ will lead a discussion on these new-found worlds and examine our chances of really being alone in the Universe.
1:00–1:45 PM: "The End of the World, But Don't Lose Any Sleep Over It!"
According to the Mayan calendar, December 21, 2012, marks the end of a 5,000 year era. Some are calling this the "end of days." Hear an enlightening talk on the subject by Al Witzgall, longtime member of Amateur Astronomer's Incorporated in Cranford, NJ, who will consider the science behind this subject.
2:00–2:45 PM: Solar System Tour – 3D
Get a close-up view of the major planets and their moons in this 3D tour, created using actual images from NASA/ESA missions and flybys. Presentation by MMAS member Krishnadas Kootale.
3:00 – 3:45 PM: "Asteroid Impact"
Learn about the history of asteroid impacts on the moon and the Earth in this presentation by MMAS member Joe Molnar.
4:00 – 4:45 PM: "How Telescopes Work"
MMAS member Joe Molnar will give an inside look at the optical workings of telescopes, using lenses and mirrors. For more information about Astronomy Day, please e-mail
programs@morrismuseum.org
or call 973.971.3718.
RVCC PLANETARIUM SHOWS FOR KIDS
All shows run approximately 40 minutes. Admission: $6 unless otherwise specified. Call 908-231-8805 for reservations!
Magic Tree House: Space Mission Wednesday, April 11 at 2:00 p.m. Saturdays, May 5, 12, 19 at 3:00 p.m.
Sunday, May 20 at 3:00 p.m.
What would you do if you found a note with lots of question on it? "How many stars in the starry night sky? If we flew to the Sun, how long would we fly? Will we travel to planets and will it be soon? Will we ever be able to live on the Moon? How does it feel to journey through space? Why is our Earth so special a place?" From the authors of the best-selling novel series, join Jack and Annie as they discover the secrets of the Sun, Moon, planets, space travel, and more. Who can help them answer the mysterious "M's" questions? (recommended for ages 5 and older)
mr. AY concert
Sunday, March 25, 2:00 p.m. & 3:00 p.m.
$8 per person, ages 1 and older
Back by popular demand, mr. RAY will perform many of his hit songs here in our Planetarium!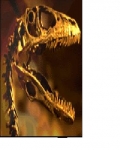 Rutgers University Geology Museum
offers exhibits, scavenger hunts, and tours and programs. The museum is free and open to the public. Self-service scavenger hunts for different ages are always available and tours can be scheduled.
Exhibits
include a dinosaur track way, a mounted mastodon, a 2400 year old mummy, rocks and minerals from New Jersey and around the world, and
florescent minerals
.
On the third Saturday of every month the Geology Museum provides free
tours
to prearranged groups of 10 to 50 people. Guests of all ages learn about dinosaurs, geology, the Ice Age, mastodons, mummies, and minerals with special attention given to New Jersey-based exhibits. Tours must be booked at least two weeks in advance.
Late Nights at the Museum on the first Wednesday of each month feature activity stations for children and adults from 4pm-8pm.
Wednesday, April 4, 2012 Anthropology
Wednesday, May 2, 2012 Fossils
Click
here
for more information on special events at the museum.
The
Children's Museum
–
interactive activities most typically suitable for children ages 3 to 9

Sunday April 1st from 10-2:30 Game and Puzzle Day (with a scavenger hunt!
Families can arrive and leave at any time. Parents and/or caregivers are expected to stay with children during the museum visit. Please use discretion in bringing very young children, as the museum is NOT baby-proof (some craft items are small and could present a choking hazard).
Location: The PeopleCare Center, 120 Finderne Avenue, Bridgewater, NJ 08807 (parking and entrance are in the rear of the building).
Cost: A $3/ per child donation is suggested for those who can afford it. For more information: somersetcminfo@gmail.com or call 908-595-0001.
Check out their
video of aluminum pie pans flying off a Van De Graaff Generator
from last weekend's Science Day! TEENS, LOOKING FOR VOLUNTEER HOURS?? – Check
here
for volunteer opportunities at The
Children's Museum
this winter & spring. More info. contact: Tom Davidson, volunteer coordinator 908-725-4677
tadavidson@gmail.com
Saturday, March 24 - PSAT Practice Test at Warren Library Taking a practice PSAT will help you understand your test-taking strengths and weaknesses, and help you get familiar with the test's structure and question types. Please bring two #2 pencils and a calculator. Proctored by Kaplan Test Prep. When: 10:00 AM - 1:00 PM Who: Grades 9-11. Free. Registration required. Register in person, online at

www.somerset.lib.nj.us/warren
or call the Teen Services Desk at 908-754-5554 ext. 59
Saturday, March 24 - The Green Team
Teens looking to fulfill a community service requirement for school will enjoy the educational and fun activities at the EEC.

Where: The Environmental Education Center, 190 Lord Stirling Road, Basking Ridge. When: 1:00 PM - 4:00 PM Who: Ages 12-15. Registration required. Free. Register online at

www.somersetcountyparks.org

or call 908-766-2489.

The EEC has many more programs! Check their schedule here.
STEP AFRIKA!
WHEN: Friday, March 30, at 8 PM
WHERE:
RVCC Theatre, 118 Lamington Road, Branchburg
TICKETS:
$22 & 32
Step Afrika! is the first professional company dedicated to the tradition of stepping. Stepping is a unique dance tradition created by African American college students. In stepping, the body is used as an instrument to create intricate rhythms and sounds through a combination of footsteps, claps and spoken word. Stepping is without question a rising art form and an important part of America's artistic and cultural heritage. As stated by historian Jacqui Malone and author of
Steppin' on the Blues
, stepping is "one of the most exciting dance forms to evolve in the twentieth century."
Learn to Step with Step Afrika! Saturday, Mar. 31, at 9:30 AM
Appropriate for beginners.
FREE. Pre-registration required. Call Cindy at 908.231.8801
DANCE WEEK Mar. 24 - Apr. 1, 2012WHERE:
Lackland Center, 715 Grand Ave., Hackettstown
Tommy Tune and the Manhattan Rhythm Kings

WHEN: Sat. Mar. 24, 2 PM / 8 PM
WHERE:
Sitnik Theatre of the
Lackland Center
Tickets/Ordering
Subscription information—see Best Deal in the State below.
Print Schedule
STEPS IN TIME
Kicking off Dance Week at Centenary
Broadway's legendary song and dance man, Tommy Tune, hits the stage, high-stepping through his 9 time Tony Award-winning career celebrating 50 years on the Great White Way, with the Manhattan Rhythm Kings.
Watch this
Tommy Tune Video
Lustig Dance Theatre
WHEN: THURS. Mar. 29, 7:30 PM
WHERE:
Sitnik Theatre of the Lackland Center
Tickets/Ordering
Print Schedule
The Lustig Dance Theatre professional company offers performances of high artistic quality imbued with virtuosity, energy, dynamics, and humanity that establish a meaningful connection with audiences. A contemporary dance company, LDT supports a creative environment for artists and choreographers that furthers the evolution of dance in innovative ways by celebrating new works and preserving modern masterpieces.
Graham Lustig, Artistic Director
Lustig Blog Article
- Geraldine R. Dodge Foundation
Also see
Dance Week Workshops
page
Moe-Tion Dance Company
WHEN: Sat. Mar. 30, 8 PM
WHERE:
Sitnik Theatre of the Lackland Center
Tickets/Ordering
Print Schedule
Under the artistic direction of Maureen Glennon, Moe-tion Dance Theater is dedicated to experimenting and creating new forms of expression. The company, known for their diverse repertory and site-specific work, has performed at numerous festivals, showcases and venues throughout the tri-state area including Outlet Dance Project at Grounds for Sculpture, NJ Arts Collaborative at George Street Playhouse.
Also see
Dance Week Workshops
page.
Nai-Ni Chen Dance Company
WHEN: Sat. Mar. 31, 8 PM
WHERE:
Sitnik Theatre of the
Lackland Center
Tickets/Ordering
Print Schedule
A blossom of color, energy and motion. The dances of Nai-Ni Chen fuse the dynamic freedom of American modern dance with the grace and splendor of Asian art. The Company's productions take the audience beyond cultural boundaries to where tradition meets innovation and freedom arises from discipline.
Also see
Dance Week Workshops
page.
Carolyn Dorfman Dance Company
WHEN: SUN., Apr. 1, 4 PM
WHERE:
Sitnik Theatre of the
Lackland Center
Tickets/Ordering
Print Schedule
The Carolyn Dorfman Dance Company is acclaimed for its artistic excellence and range as well as its extraordinary ability to communicate to audiences about dance and the creative process. With cohesive artistic and educational programming, the Company works on and off the stage to bring contemporary dance to its audiences. The Company is led by Artistic Director Carolyn Dorfman's creative drive to communicate human experiences, interactions, perceptions and truths.
The Theatre at Raritan Valley Community College (RVCC) in Branchburg will present The Gizmo
Guys, Sunday, April 1, at 1 and 3:30 p.m. The performance is part of the Theatre's Sampler
Series and is recommended for the entire family. Tickets costs $10 and $12 each.
The Gizmo Guys have entertained audiences with their hilarious and enthralling act around the world. The Gizmo Guys, Allan Jacobs and Barrett Felker, are much more than a comedy juggling act. Their act includes original routines, quick-witted verbal repartee and world-class juggling skills in a very light-hearted approach to the art. The Gizmo Guys' rapid-fire act exhilarates and inspires sidesplitting laughter in audience members of all ages.
LEGION
By Nicky Glossman Directed by James Glossman
WHEN: Saturday, March 24, 8 PM
WHERE:
Luna Stage. 555 Valley Road, West Orange
ADMISSION:
$10 suggested at door
Reservations strongly advised
At honor student Adam Kent's high school, no one steps out of line. But now, a drug dealer is in the hospital, Adam is in jail and
LEGION
, the student-run service organization he founded, is under assault from all sides. With time running out, a young attorney must uncover the secrets of
LEGION
to discover who really wields the power and to what end.
If you have a high school student, why not take him or her to see Macbeth in Jersey City. Parking is easy and nearby. And there is NOTHING like seeing Shakespeare being performed!
Here's a bit of the review by Ruth Ross: REVIEW: "MACBETH" @ ACTORS SHAKESPEARE COMPANY IN JERSEY CITY
In my 34 years of teaching high school English, I've probably taught Macbeth to close to 3400 students, watched films versions countless times and attended about five live performances, but rarely have I seen as riveting a production as the one onstage at the Actors Shakespeare Company. If you think Shakespeare is boring or for intellectual types, get on over to the Westside Theatre in Jersey City where the joy of seeing the play performed live will make you (teenagers, college students and adults) a Bard-lover forever. Read more.

March 16 – April 1, Fridays at 7:30 PM, Saturdays and Sundays at 3:00 PM West Side Theater, 285 West Side Avenue, Jersey City
TICKETS: $30, $15 and $10 for adults, seniors and students. PAY YOUR AGE under 18. Mention this listing and get a discount. Buy tickets online and save 20% using the code POSTER. CLICK HERE
"Fair is foul and foul is fair..." In one of Shakespeare's most brutal and cynical stories, virtually nothing is as it appears. Ambiguity, secrecy, twisted prophecy and ambition collide as the characters hurtle towards their own delusion and destruction. ASC's intense, small cast production creates a cauldron in which the darkest of human desires forge a most unhappy alchemy. Arrive early! Bard Banter discussion in lobby 30 minutes before curtain. Directions, click here.
As a member theatre company of the New Jersey Theatre Alliance (NJTA), Actors Shakespeare Company at New Jersey City University will present three theatre workshops as part of NJTA's The Stages Festival, a unique statewide program providing free and heavily discounted tickets to performances and special events throughout the state of New Jersey in March.
Introduction to Stage Combat
WHEN: Sunday, March 25, at 11:00 AM
WHERE: West Side Theater, 285 West Side Avenue, Jersey City.
ADMISSION: The workshop is free and open to all, 12 or older, and will last 90 minutes.
"Learn the art of stage violence: hand-to-hand, swordplay, rapier and dagger. Be safe, but look deadly," says Colin Ryan, ASC education director, who will conduct of the workshop.
Shakespeare for the Whole Family
WHEN: Saturday March 24, at 11:00 AMWHERE: West Side Theater, 285 West Side Avenue, Jersey City.
This workshop invites all children over the age of 10 and their parents to play in the world of Shakespeare, with costumes, props, text, and staging of famous scenes.
Get That Laugh
WHEN: Saturday, March 31, at 11:00 AM
WHERE: West Side Theater, 285 West Side Avenue, Jersey City.
ASC at NJCU offers a physical comedy workshop in which participants will discover how to physically characterize their comedic instincts. "Learn time-honored, stage-tested techniques used by Plautus, Bergson and Brooks to consistently get the laugh," says Mark McCarthy, who will instruct the participants.
For more information about the workshops and theater, call ASC at NJCU at 201.200.2390 or visit www.ascnj.org.
NJCU's West Side Theater is conveniently located on West Side Avenue near Culver Avenue, just minutes from Routes 440, 1-9 and 78. There is ample parking in the University's lots and on West Side Avenue. Public transportation is available by bus 80 from Journal Square in Jersey City; and by Hudson-Bergen Light Rail to West Side Avenue.
CYMBELINE
By William Shakespeare Directed by Assistant Professor of Theatre Stephen Davis
WHEN:Thursday, March 22, at 7:30 PM, Friday, March 23, at 8 PM and Sunday, March 25, at 2 PM and 7 PM
WHERE:
Edith Bolte Kutz Theater of the Lackland Center, 715 Grand Ave., Hackettstown
TICKETS:
$10 for adults and $8 for students, and they can be purchased through the Centenary Stage Company box office at 908.979.0900 and online at
www.centenarystageco.org
.
The Centenary College Theatre Department will present the student production of Shakespeare's
Cymbeline
, a story of love, betrayal and redemption. When the Princess Imogen is falsely accused of adultery and escapes her father's court, she sets forth on a treacherous and miraculous journey to reclaim her place in society and reunite with her true love.


Saturday, March 24 - Build & Grow at Lowe's
A free children's clinic with instruction will be held at Lowes 10 a.m. Each participant will receive a free apron, goggles, a themed patch, and a certificate of merit upon completion of their project. Art Station This cool art station comes complete with a chalkboard and chalk.

Lowe's 315 US Highway 206 Hillsborough, 08844 10:00 AM - 11:00 AM Children up to age 12 FREE For more info: 908-904-6140 Due to high demand, please register online at: http://www.lowesbuildandgrow.com/Home.aspx



Tuesday, April 3 - Lego Build April- LEGO duck Where: LEGO Store Bridgewater Commons Mall 5:00 PM - 7:00 PM Ages 6- 14 show up early! Free
One day each month you can learn how to build a cool LEGO mini model, and take it home – for free! Quantities are limited to approximately 250 per store and offer is good while supplies last. A new model will be available every month and will be specially themed to that month – ask a Store Associate for details! Models are not for sale and cannot be purchased. One free per child. Event is open to children aged 6 to 14 only.
Build. Learn. Create. Have fun with Kid's Workshops!FREE hands-on workshops designed for children ages 5 - 12 offered the 1st Saturday of every month at all The Home Depot stores between 9:00 a.m. – 12:00 p.m.
Workshops teach children do-it-yourself skills and tool safety along with instilling a sense of pride and accomplishment.
All kids get to keep their craft and receive a FREE Kids Workshop Apron, commemorative pin and certificate of achievement.
Let Your Fingers Do (More) Walking:
Looking for local summer camps? Warren Macaroni Kid has compiled this
2012
Summer Camp Guide
.
(This will also be linked on our "useful links for families" section of this newsletter – if you are getting this emailed, click on the headline to open to our page, the "useful links" are along the right side.)
George Street Playhouse's Summer Theatre Academy celebrates each student's creative expression; providing a fun, engaging environment to explore theatre, develop self-confidence, and collaborate with others.
Registration is open, but limited. Auditions are not required.
Register before March 31 and automatically receive the Early Bird Discount – $50 off per class, per week! Our nurturing staff of professional theatre artists offers classes for students 5-18 in the foundations of acting, movement, voice, musical theatre, and design.
Investigate, Collaborate, Transform
2012 Summer Theatre Academy
June 25 - August 3, 2012
Wonder of the Day:
#533: How Can We Know if an Animal Is Color Blind?
Today's Wonder explores why you might not want to blame a dog if it runs a red light!
Have you ever wondered…
How can we know if an animal is color blind?
Can dogs and cats see any colors?
What are some of the causes of color blindness in humans? Click here to learn more!