Programs at the Bridgewater Library, other libraries in the Somerset County Library System and around the community…
NOTE: Due to overwhelming demand for our Toddler Time programs, we have added an additional session on Thursdays at 11:30. In order that we have room for everyone, we ask that you please come to only one session each week. Thanks!
@ Bridgewater Library: Programs
Won't You Be My Valentine? (Ages 4-11)
Thursday, February 9th 4:30-5:30pm
Registration required.
Join us as we share fun friendship stories (including Mo Willem's wonderful
Leonardo the Terrible Monster)
then create a variety of Valentine crafts (try out the woven paper hearts) for our family and friends!
Mo Willems' Birthday Celebration
(Ages 3-8) Saturday, February 11th 10:30-11:30am
Registration required.
Happy Birthday Mo Willems! Join us as we celebrate the author of some of our favorite books, such as
Knuffle Bunny
,
Don't Let the Pigeon Drive the Bus
, the
Elephant
and
Piggie
books, and many more. We'll have stories, games and crafts inspired by our favorite characters!
Rocket Readers
(Grades 1-3) Tuesday February 21, 2012 4:30 PM to 5:30 PM
'Frog and Toad are Friends'
by Arnold Lobel
Registration begins February 7.
When Frog is unhappy, who is there to cheer him up? Toad! When Toad is sick, who brings him tea? Frog, of course! Frog and Toad share five short stories of friendship to which everyone can relate.
Chapter Book Club: 'Stuart Little'
(Grades 3-4) Wednesday February 22, 2012 4:30 to 5:30 PM
Registration begins February 8th.
Stuart Little is a shy little mouse with a big heart and a taste for adventure. Barely two inches tall, Stuart sets forth into the world with some mighty big plans: to ride a Fifth Avenue bus, to win a sailboat race in Central Park, and to teach school for a day. But Stuart's greatest adventure is to find his best friend, Margalo, a pretty little bird who once lived in a fern pot in the Little's house in New York City.
Stuart Little
is a timeless tale that speaks to all of us.
Lego Club
(Grades K-6) Thursday, February 23rd 4:30-5:30pm
Registration begins February 9.
Hey LEGO fans, here's a club just for you! Get together with other LEGO-maniacs, share ideas and tips on building, and have a great time! Library LEGOs will be available for building, so you do not need to bring your own.
Lego Lovers, be sure to check out the Morris Museum exhibit below!
Mad Science presents 'Wacky Science'
(Ages 5-12) Saturday, February 25th 10:30am-Noon
Registration begins February 10.
Who knew that while we were all busy checking out the coolest books there were secret, 'mad scientists' lurking throughout the library? Well, today, they won't be a secret any longer. In fact, they want
you
to join them in their latest 'wacky science' experiments! Be prepared to have great fun and maybe even learn a thing or two.
Indoor Sports Party
(Grades 4-6) Monday, February 27th 4:30-5:30pm
Registration begins February 13.
Tweens, get your game face on! It's an outdoor sports afternoon at the library. Join us for hula hooping, limbo, relay races, a paper airplane derby and more!
Children's Dental Health
(Ages 2-6) Tuesday February 28, 2012 10:00 AM and 1:30 PM
No registration is required for this event.
**Please only attend ONE dental health event**
Story Well
It's that time of year again to celebrate National Children's Dental Health Month. The Children's Dental Center has designed a special presentation to show proper brushing and flossing techniques as well as a nutritious snack game. We will also provide a goodie bag for each child!

Join us each week for stories, songs, finger plays, and a short film.

Family Story Time

(ages 2-6) Tuesdays at 10 a.m. and 1:30 p.m.

Toddler Time

(18 mo.-3)
Wednesdays at 10 & 11 a.m. and
Thursdays at 10:30 a.m

and now 11:30 a.m

.
Clapping and singing, rhymes and books….introduce your toddler to the beginnings of story time!
Infant Lap Sit
(birth to 18 months)
Thursdays at 9:30
Clap your hands and stamp your feet and let you baby feel the beat of stories, songs and rhymes.

No registration required. Winter session programs run through February 16th. Programs will resume the week of March 4th.
There are LOTS OF PROGRAMS at other system libraries for your children & teens…check out their online calendars under the "events/programs" tab on our home page for more information.



@ the Library – for Teens:



Make a Difference @ the Library! (Grades 5-6)

Wednesday Feb. 8th

7:00-8:00pm Registration required.

STUDENTS IN GRADES 5 AND 6: Here is your chance to make a difference by volunteering at the library!



Talk It Up (Grades 5-8) Wednesday, February 15th 7:00-8:00pm Registration required.. If you love to read and talk about books, you are cordially invited to an hour of book talk and friendly company. The Dangerous Days of Daniel X by James Patterson


Daniel X works alone. Having watched from the shadows as the brutal events of the murder of his own parents unfolded before him, he has been forced to make his own way in a dark and unforgiving world with a heavy task handed to him. Every day has been transformed into a terrifying hunt, watching each step he takes for danger awaits around every corner and lurks within the shadows.




Teen Advisory Board
(For Students in Grades 6-8) Tuesday February 21 5:30-6:30pm
Teen Advisory Board
(For Students in Grades 9-12) Tuesday February 21 6:30-7:30pm
Registration required
Do you want to make a difference at your library? Do you have suggestions for programs, new books, movies, or video games? Then come to one of our upcoming T.A.B. meeting! Community service hours will be awarded for attendance and snacks will be served!
Teens, looking for more volunteer hours this winter? – check out the teen volunteer opportunities at the Children's Museum & the Environmental Education Center – details in the Around the Community Section of this newsletter (below).
@ the Library: Displays:
Happy Birthday Authors & Illustrators
– Check out some books by the authors and illustrators who have birthdays this month – at the back of the Children's Reference Desk.
Valentine's & Presidents' Days
-- above the Holiday Books.
Caldecott & Newbery Winners

– behind the Reshelving Area

Me…Jane by Patrick McDonnell (which won a Caldecott Honor this year) tells the story of a young Jane Goodall. If this book inspires your children to want to make a difference, check out Goodall's Roots & Shoots.



Around the Community:






Here are just a few events from listings in various calendars & online newsletters including

njartsmaven.com, Hillsborough, Branchburg, Somerville Macaroni Kid, and Warren Macaroni Kid

. If your family is looking for things to do, take a look at these sites, as well as many other area event listings in the "useful websites" section on the right side of this blog (if you are getting this via email, just click on the headline to see them listed.)
AUSTIN THE UNSTOPPABLEA new musical comedy addressing childhood health and wellness
Appropriate for Ages 7- 14Length:
60 minutes (Includes performance and post-play discussion)
WHEN: Saturday, February 11, 2 PM
WHERE:
George Street Playhouse, 9 Livingston Ave., New Brunswick
ADMISSION:
Free
Reigning master of the X-box and junk food junkie, eleven-year-old Austin must face the long-term consequences of an unhealthy lifestyle when he learns his mother has been diagnosed with Type 2 Diabetes. In partnership with ShapingNJ, this new musical comedy explores the challenges of one family learning how to make healthy choices together.
This fun, upbeat musical engages students in the benefits of a healthy diet and exercise by celebrating how positive change can occur through the power of love, hard work and support.
The performance is part of the George Street Playhouse Open Stage Series, a number of free performances for the community presented with support from TD Charitable Foundation.
CLICK HERE TO WATCH A PREVIEW VIDEO OF THE PERFORMANCE
Doors open at 1:30 for this FREE event; however, reservations are required as SEATING IS VERY LIMITED
CLICK HERE TO REGISTER
Austin the Unstoppable
is available for booking to schools, health and wellness centers and corporate events. Contact 732.846.2895 x115 or
education@georgestplayhouse.org
for available dates.
Poetic Pastimes: Japan and the Art of Leisure
February 15-May 6, 2012Newark Museum, 49 Washington Street, Newark
For Kids & Families
Circus Science
Saturday & Sunday, February 11 & 12
10 – 4:30 PM
Presidents' Day Open House
Monday, February 20
12:30– 4:30 PM
Drop-in Art & Science Activities
Saturdays and Sundays
Art
: Living History Now
Science
: Circus Fitness
NEW! – D.I.G. LAB [Discover + Invent + Grow] Third Saturdays of the month February 18
Shelter from the Storm
Performance:
The Legend of Sojourner Truth
Presented by Yearning to Learn
Saturday, February 4, 2012, 2 PM
NEW!
Teen Workshops
Special workshops open to teens ages 13 to 18.
March 3
:
Ikebana – Japanese Flower Arranging
Call 973.596.6606, e-mail
juniormuseum@newarkmuseum.org
or register on-line. $50 per workshop, $45 for members.
Planetarium Shows:
Seven Wonders
,
The Little Star That Could
Extra shows on President's Day at
1, 2, 3 & 4 PM Monday, February 20.
Looking Forward Performance: A Thousand Cranes
Presented by Centenary Stage Company
Sunday, March 4, 2012, 1 pm
RVCC PLANETARIUM SHOWS FOR KIDS
All shows run approximately 40 minutes. Admission: $6 for one show, $11 for two shows on the same day Call 908-231-8805 for reservations!
The Little Star that Could Saturdays, February 11, 18, 25 3:00 p.m.
Join Little Star, an average yellow star, as he meets other colorful stars in our galaxy during his quest for a name and a planet to call his own. Imagine his surprise when he discovers planets already orbiting him. (recommended for ages 6-12 accompanied by an adult)
Laser Kids Saturdays, February 11, 18, 25 4:00 p.m.
Listen to songs such as "Fireflies" and "Twist and Shout" while lasers draw pictures on the dome overhead. (recommended for ages 6-12 accompanied by an adult)
Winter Skies Saturdays, February 11, 18, 25, 7:00 p.m.
The brightest stars of the year are clustered in the winter night sky. Learn how to use Orion as a guide to finding other stars and constellations this season.
Laser Coldplay Saturdays, February 18 8:00 p.m.
Laser Zeppelin Saturdays, February 11, & 25 8:00 p.m.
The Environmental Education Center
190 Lord Sterling Rd. Basking Ridge, NJ 07920
has lots of activities for kids this winter including dinosaurs, whales, and maple sugaring.
Events require registration. Here's some events from their February Calendar.
At the Morris Museum
6 Normandy Heights Road | Morristown, NJ 07960
Lego Lovers, Check out The Art of the Brick
®
On View through February 20, 2012
Nathan Sawaya's
The
Art of the Brick
features over 25 awe-inspiring and thought-provoking large-scale sculptures created out of LEGO
®
bricks. This popular exhibition will be
on view through February 20, 2012.
While the exhibition is on view, a special area has been set up where visitors, inspired by Sawaya's work, can build their own fantastic LEGO creations. For more information about
The Art of the Brick
and Nathan Sawaya's artwork, visit
www.brickartist.com
. (Above: Nathan Sawaya in his studio with sculptures and LEGO containers in background.)
Morris Museum also has a fascinating ongoing exhibit of Mechanical Musical Instruments and Automata (think of the mechanical man Hugo is trying to fix in the move "Hugo" (based on the book "The Invention of Hugo Cabret.")
Build & Grow at Lowe's Lowe's 315 US Highway 206 Hillsborough, 08844 10:00 AM - 11:00 AM Children up to age 12 FREE!!!
Valentine Card Creator: Saturday 02/11/2012

Valentine's Day is right around the corner! Your child will love making their own personalized cards!

Rumblin' Race Car: Saturday 02/25/2012
Your child won't want to miss this Jimmie Johnson #48 race car! This kit comes with stickers and rumblin' race car sound effects.
Each participant will receive a free apron, goggles, a themed patch, and a certificate of merit upon completion of their project.
The
Children's Museum
–
interactive activities most typically suitable for children ages 3 to 9
Saturday February 18
from 10-2:30

Let's Get Going! (mostly Trains and Automobiles
Families can arrive and leave at any time. Parents and/or caregivers are expected to stay with children during the museum visit. Please use discretion in bringing very young children, as the museum is NOT baby-proof (some craft items are small and could present a choking hazard).
Location: The PeopleCare Center, 120 Finderne Avenue, Bridgewater, NJ 08807 (parking and entrance are in the rear of the building).
Cost: A $3/ per child donation is suggested for those who can afford it. For more information: somersetcminfo@gmail.com or call 908-595-0001.
Check out their
video of aluminum pie pans flying off a Van De Graaff Generator
from last weekend's Science Day!
TEENS, LOOKING FOR VOLUNTEER HOURS?? – Check here for volunteer opportunities at The Children's Museum this winter. For more info. contact: Tom Davidson, volunteer coordinator 908-725-4677 tadavidson@gmail.com
A
lso at Papermill Playhouse:
Charlotte's Web
Saturday, February 18, 2012. 10 a.m.

Ages 5 & up

TheatreworksUSA
Based on E.B. White's loving story of the friendship between a pig named Wilbur and a little gray spider named Charlotte, this endearing tale explores the true meaning of friendship. Orchestra & Box $20 or $15, Mezzanine $12. Click
here
for a schedule of their future family performances.
State Theatre presents the 6
th
Annual
HUB CITY CARNIVALE:
A Winter Festival for Families and Kids
STATE THEATRE,
15 Livingston Ave, New Brunswick Ticket Office: 732-246-SHOW (7469)
Here's a sampler from the 6th annual
Hub City Carnivale,
a four-week winter festival For a complete list of events and prices, visit
www.StateTheatreNJ.org/HubCity
.
Glen Burtnik & Friends The British Invasion Concert
WHEN: Sat, February 11 at 8 PM
; At 7 PM, come early for the Thomas Sweet Chocolate Tasting and a lobby concert by singer/guitarist Lisa Bouchelle.
TICKETS
: $20-45 / Take5 price: $20-45 A tribute to classic rock bands of the explosive 60s—including The Kinks and The Rolling Stones
Fiddler on the Roof Fri, February 17 at 8PM
; Pre-Performance Insights at 7 PM at the United Methodist Church; Sat, February 18 at 2 PM and 8 PM, Pre-Performance Insights at 1 PM at the United Methodist Church
TICKETS
: $32-67 / Take5 price: $25-67
"FAMILY DAY on PRESIDENTS' DAY" Mon, February 20 On the State Theatre stage…
Dan Zanes & Friends WHEN: 10:30 AM
TICKETS: $10-20 / Take5 price: $5-20
The Bindlestiff Family Cirkus WHEN: 1 PM and 3:30 PMClowns, wire walking, a sword swallower, acrobatics, and live music. Hosted by Ringmistress Philomena.
TICKETS: $10-15 / Take5 price: $5-15
On the Crossroads Theatre stage…
New Jersey Tap Dance Ensemble WHEN: 10 AM & 2 pm
TICKETS: FREE Come and meet the dancing feet of these talented hoofers, in a high-energy, interactive program.
Princeton Symphony Orchestra "Meet the Percussion"
WHEN: 11 AM & 1 pm TICKETS: FREE
The Princeton Symphony Orchestra introduces the wide range of percussion instruments in their lively interactive program.
Diane Macklin, storyteller WHEN: 12 & 3 PM
TICKETS: FREE Celebrating the African American storytelling tradition, Diane's folktales are interactive fun for the entire family.
For information and a listing of Family Day workshops visit:www.StateTheatreNJ.org/FamilyDayCoppélia in HD, Bolshoi Ballet
Captured Live at the Bolshoi Theatre
WHEN: Wed, February 22 at 7 PM
; Pre-Performance Insights at 6:30 pm in the theater.
TICKETS
: $22 / Take5 price: $15-20 Presented in HD on the State Theatre's 46' screen.
The Pink Floyd Experience WHEN: Fri, February 24 at 8 PM
TICKETS
: $22-52 / Take5: $20-50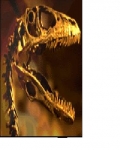 Rutgers University Geology Museum
offers exhibits, scavenger hunts, and tours and programs.
The museum is free and open to the public. Self-service scavenger hunts for different ages are always available and tours can be scheduled.
Exhibits
include a dinosaur trackway, a mounted mastodon, a 2400 year old mummy, rocks and minerals from New Jersey and around the world, and
florescent minerals
.
On the third Saturday of every month the Geology Museum provides free
tours
to prearranged groups of 10 to 50 people. Guests of all ages learn about dinosaurs, geology, the Ice Age, mastodons, mummies, and minerals with special attention given to New Jersey-based exhibits. Tours must be booked at least two weeks in advance.
Late Nights at the Museum on the first Wednesday of each month
feature activity stations for children and adults from 4pm-8pm.
Wednesday, February 1, 2012 Ancient Egypt
Wednesday, March 7, 2012 Ice Age
Wednesday, April 4, 2012 Anthropology
Wednesday, May 2, 2012 Fossils
Click
here
for more information on special events at the museum.
Click here for schedule and registration info. on 4-H Science-sational Day.
For more information, go to
www.ShakespeareNJ.org/Classes
Let Your Fingers Do More Walking….Contests & More!
Create a Story tube!
What is a StoryTube?
It is a 2-minute or less "my favorite book" video project.
Kids and teens (grades K-12) can make a short video to promote their favorite book… …and they can learn about other great titles by watching other entries. Prizes will be awarded to the winners. Here are the details & rules. For more information: http://www.storytubes.info/drupal/ Deadline: February 20, 2012
Doodle 4 Google 2012: If I could travel in time, I'd visit...
Between now and March 23,
2012, students in grades K-12 can enter the
Google Doodle contest
to have their art featured on Google's homepage.
Parents, teachers, or after school programs may submit doodles on behalf
of their child or student as long as they are accompanied by a completed
and signed entry form --- limit one doodle per child. Maybe someone would like to make a library themed Doodle! One lucky student artist will see their artwork appear on the Google homepage and take home some
cool prizes
--and the winning artwork will also appear on a limited edition of
Crayola's
iconic 64 box! Details are here:
http://www.google.com/doodle4google/
Want to Nurture Creativity in Your Kids?…author Peter Reynolds has
10 suggestions.

And speaking of creativity, check out
this interview
with author Chris Raschka, who won the Caldecott last week for A Ball for Daisy.
"I'm sorry I don't have my homework, but…well…you see…my dog was hungry and…well…"
Have you ever wondered…
Do dogs really eat homework?
Why do dogs eat paper?
What foods can be dangerous to dogs?
Find out
more here
.