Programs at the Bridgewater Library, other libraries in the Somerset County Library System and around the community – and don't forget to enjoy Leap Day (2/29) and Dr. Seuss' Birthday (3/2).
NOTES:
The Bridgewater Library will be open from 9-5 on Monday Feb. 20th in observance of President's Day. All other libraries in the system are closed that Day. Many museums and theaters have special programs scheduled for President's Day – check below for details.
Regular storytimes resume the week of March 5th. "Mad Science" filled quickly but we have added a second session -- if you tried to sign up, try again! (Details Below)
This is a special 2-week edition of the newsletter. The next edition will be published the week of March 5th.
@ Bridgewater Library: Programs
Special Storytime: Children's Dental Health (Ages 2-6) Tuesday
February 28, 2012 10:00 AM and 1:30 PM No registration is required for this event. **Please only attend ONE dental health event** Story Well
It's that time of year again to celebrate National Children's Dental Health Month. The Children's Dental Center has designed a special presentation to show proper brushing and flossing techniques as well as a nutritious snack game. We will also provide a goodie bag for each child!

Rocket Readers (Grades 1-3) Tuesday February 21, 2012 4:30 PM to 5:30 PM 'Frog and Toad are Friends' by Arnold Lobel Registration required.
When Frog is unhappy, who is there to cheer him up? Toad! When Toad is sick, who brings him tea? Frog, of course! Frog and Toad share five short stories of friendship to which everyone can relate.



Chapter Book Club: 'Stuart Little' (Grades 3-4) Wednesday February 22, 2012 4:30 to 5:30 PM Registration required. Stuart Little is a shy little mouse with a big heart and a taste for adventure. Barely two inches tall, Stuart sets forth into the world with some mighty big plans: to ride a Fifth Avenue bus, to win a sailboat race in Central Park, and to teach school for a day. But Stuart's greatest adventure is to find his best friend, Margalo, a pretty little bird who once lived in a fern pot in the Little's house in New York City. Stuart Little is a timeless tale that speaks to all of us.


Lego Club (Grades K-6) Thursday, February 23rd 4:30-5:30pm Registration required. Hey LEGO fans, here's a club just for you! Get together with other LEGO-maniacs, share ideas and tips on building, and have a great time! Library LEGOs will be available for building, so you do not need to bring your own. Lego Lovers, be sure to check out the Morris Museum exhibit below!


Mad Science presents 'Wacky Science' (Ages 5-12) Saturday, February 25th 10:30am-11:30 AM. Due to overwhelming demand, we have added another session at 9:30 a.m. Registration required. Who knew that while we were all busy checking out the coolest books there were secret, 'mad scientists' lurking throughout the library? Well, today, they won't be a secret any longer. In fact, they want you to join them in their latest 'wacky science' experiments! Be prepared to have great fun and maybe even learn a thing or two.


Indoor Sports Party (Grades 4-6) Monday, February 27th 4:30-5:30pm Registration required. Tweens, get your game face on! It's an outdoor sports afternoon at the library. Join us for hula hooping, limbo, relay races, a paper airplane derby and more!




MARCH PREVIEW:




Join us each week for stories, songs, finger plays, and a short film.

Family Story Time

(ages 2-6) Tuesdays at 10 a.m. and 1:30 p.m.

Toddler Time

(18 mo.-3)
Wednesdays at 10 & 11 a.m. and
Thursdays at 10:30 a.m

and now 11:30 a.m

.
Clapping and singing, rhymes and books….introduce your toddler to the beginnings of story time!
Infant Lap Sit
(birth to 18 months)
Thursdays at 9:30
Clap your hands and stamp your feet and let you baby feel the beat of stories, songs and rhymes.

No registration required. Winter session storytimes ended February 16th. Spring storytimes will resume the week of March 5th.
*Due to overwhelming demand for our Toddler Time programs, we have added an additional session on Thursdays at 11:30. In order that we have room for everyone, we ask that you please come to only one session each week. Thanks!
Jamie Fawcett Music (Ages 2-5) (For ages 2-5 years) Saturday, March 3rd from 10:30 am - 11:30 am. Registration required Join Jamie Fawcett as she helps shake away what's left of the winter blues with some upbeat, fun, and exciting music that'll have you up and dancing around in no time!




Toddler Dance Party (Ages 2-6) Monday, March 5th
From 4:30 pm - 5:00 pm Registration required Read, rock, and roll at the library! Toddlers, ages 2-6, and their caregivers are invited to get their groove on at the library. Shimmy and shake to your favorite toddler tunes!



Raptor Trust (Ages 3+)Saturday, March 10th From 10:30am – 11:30am Registration begins February 25th Have you ever met a real live owl? Would you like to? Hoot-hoot-hoot in excitement as you join us to learn all about owls. Discover the similarities and differences between hawks and owls, and explore what makes an owl an owl. The coolest part: you will get to meet an actual owl!



Sing-A-Long: Marching into March (Children of all ages) Monday, March 12th From 10:00am – 11:00am Registration begins February 27th. Join us as we celebrate the month with some high energy tunes!



Super Hero Training Camp (Grades K-4) Saturday, March 17 from 10:30 am - 11:30 am Registration begins March 3rd.
Come dressed as your favorite superhero for a morning of superhero training! Test your strength, go up and away with your own superhero cape and mask, and put your skills to the test with our superhero games!


After-School Special: 'The Lorax' (Grades K-5) Monday, March 19th
From 4:30-5:30pm Registration begins March 5th.
Join us as we celebrate Dr. Seuss's environmental fable 'The Lorax' with stories, crafts and games. Please bring along (clean) yogurt cups, bottle caps, paper towel rolls, cardboard cereal-type boxes, and any other recycled materials to make into Dr. Seuss inspired creations.


Rocket Readers: 'Let the Good Times Roll with Pirate Pete and Pirate Joe' (Grades 1-3) Tuesday, March 20th From 4:30pm – 5:30pm Registration begins March 1st. Pirate Pete and Pirate Joe are looking for some pirate fun. But first they need to find the Pirate Queen. Where can she be? Come along with Pirate Pete and Pirate Joe on their adventure!
There are LOTS OF PROGRAMS at other system libraries for your children & teens…check out their online calendars under the "events/programs" tab on our home page for more information.



@ the Library – for Teens:




Teen Advisory Board
(For Students in Grades 6-8) Tuesday February 21 5:30-6:30pm
Teen Advisory Board
(For Students in Grades 9-12) Tuesday February 21 6:30-7:30pm
Registration required
Do you want to make a difference at your library? Do you have suggestions for programs, new books, movies, or video games? Then come to one of our upcoming T.A.B. meeting! Community service hours will be awarded for attendance and snacks will be served!
Make a Difference @ the Library!

(Grades 5-6)

Monday March 5th

7:00-8:00pm Registration required.

STUDENTS IN GRADES 5 AND 6: Here is your chance to make a difference by volunteering at the library!
Hunger Games Trivia (Grades 6-12) Tuesday March 13, 20127:00 PM to 8:15 PM Registration begins February 21. Do you have what it takes to survive the arena? Our Hunger Games Challenge will test your survival skills and knowledge of the first book of the series! Snacks will be served and prizes will be awarded. May the odds ever be in your favor!



Open Mic Cafe Night (Ages 13+) Thursday, March 15th From 7:00pm – 8:30pm Registration begins March 1st. **You only need to register if you are interested in performing.**
The Bridgewater Library is proud to announce its first-ever Open Mic Night! Think you've got what it takes to get up on stage in front of your peers with nothing but your voice and guitar? Want to share your most well-crafted poetry or original music? Then this is your night! Join us for this one of a kind experience, and help local musicians and writers get their voices heard.
Depending on registration, artists will receive 10-15 minute slots to play music or recite poetry. Sign ups will be on a first-come, first-served basis. Please check back for more registration information.



Teens, looking for more volunteer hours this winter? – check out the teen volunteer opportunities at the Children's Museum & the Environmental Education Center – details in the Around the Community Section of this newsletter (below).



@ the Library: Displays:
Happy Birthday Authors & Illustrators
– Check out some books by the authors and illustrators who have birthdays this month – at the back of the Children's Reference Desk.




Around the Community:






Here are just a few events from listings in various calendars & online newsletters including

njartsmaven.com, Hillsborough, Branchburg, Somerville Macaroni Kid, and Warren Macaroni Kid

. If your family is looking for things to do, take a look at these sites, as well as many other area event listings in the "useful websites" section on the right side of this blog (if you are getting this via email, just click on the headline to see them listed.



THEATRE:

"FAMILY DAY on PRESIDENTS' DAY" Monday • February 20, 2012 TO REGISTER FOR FAMILY DAY WORKSHOPS CALL 732-247-7200, ext 545
Enjoy a fun-filled day of family-friendly entertainment spread across five venues—including the Hub City Big Top—where families can enjoy food, FREE face painting and balloon animals, live characters from popular children's shows, and more.


on the STATE THEATRE STAGE...



10:30am Dan Zanes & Friends
One of the hottest bands in children's music, Grammy® Award-winners Dan Zanes & Friends are hosting a musical party, and everyone's invited!
Regular Price: $10-20 • Take5 Price: $5-20



1pm & 3:30pm The Bindlestiff Family Cirkus
Treat your entire family to this amazing circus event featuring world-class entertainers including internationally-acclaimed clowns, amazing circus acts, wire walking, a sword swallower, acrobatics, and live music. Hosted by Ringmistress Philomena. TICKETS: $10-15 / Take5 price: $5-15


On the Crossroads Theatre stage…


New Jersey Tap Dance Ensemble WHEN: 10 AM & 2 pm
TICKETS: FREE Come and meet the dancing feet of these talented hoofers, in a high-energy, interactive program.
Princeton Symphony Orchestra "Meet the Percussion"
WHEN: 11 AM & 1 pm TICKETS: FREE
The Princeton Symphony Orchestra introduces the wide range of percussion instruments in their lively interactive program.
Diane Macklin, storyteller WHEN: 12 & 3 PM
TICKETS: FREE Celebrating the African American storytelling tradition, Diane's folktales are interactive fun for the entire family.

in the HUB CITY BIG TOP (heated tent in front of the theater)...

Open 10am to 3pm All Day Long FREE Balloon Animals & Face Painting, Costumed Characters DJ Rob Porter Sweets & Snacks
Games Sand Art Ticket Giveaways!


Outside the Hub City Big Top


D.A.R.E. Police Vehicles New Brunswick Fire Department Colgate Bright Smiles, Bright Futures





on the GEORGE STREET PLAYHOUSE STAGE...



10am & 2pm NJ Tap Dance Ensemble – FREECome and meet the dancing feet of these talented hoofers, in a high-energy, interactive program.
11am & 1 pm Princeton Symphony Orchestra "Meet the Percussion" – FREE
The Princeton Symphony Orchestra introduces the wide range of percussion instruments in their lively interactive program.
12pm & 3 pm Diane Macklin, storyteller – FREE
Celebrating the African American storytelling tradition, Diane's folktales are interactive fun for the entire family.


in CROSSROADS THEATRE COMMUNITY ROOM...



10:30am Make and Take: Colorful Pinwheel workshop
For ages 4-8 • $6 (please register)
12:30pm Make and Take: Tissue-Box Guitar workshop
For ages 4-8 • $6 (please register)
2:30pm Make and Take: Paper-Plate Tambourine workshop
For ages 4-8 • $6 (please register)



in GEORGE STREET PLAYHOUSE...



10am Making Character Masks workshop For ages 4-8 • $6 (please register)
11:30am Making Character Masks workshop For ages 9-13 • $6 (please register)
1:30pm Intro to Improv workshop For ages 12 & up • $6 (please register)





in CROSSROADS THEATRE 4TH FLOOR REHEARSAL ROOM...


1
0:30am Intro to Ballet workshop For ages 5-9 • $6 (please register)
12:30pm Hand-in-Hand workshop For ages 3-4 • $6
(please register — parents must register and pay for themselves as well as their child.)
3pm Hip-Hop Dance workshop For ages 10 & up • $6 (please register)





in CROSSROADS THEATRE 4TH FLOOR LOBBY...



11:30am Make and Take: Paper-Bag Clown Puppet workshop
For ages 4-8 • $6 (please register)
1:30pm Make and Take: Zoo Animal Visor workshop For ages 4-8 • $6 (please register)



at the UNITED METHODIST CHURCH...



11am, 12:30pm & 2pm Philadelphia Zoo's "Who's Who at the Zoo" – FREE
Learn about animals and habitat conservation from the Philadelphia Zoo's naturalists, who will be bringing along some of their furry, feathered, and scaly friends.


3 EASY WAYS TO BUY DAN ZANES & BINDLESTIFF TICKETS:
Buy Online: www.StateTheatreNJ.org
Ticket Hotline: 732-246-7469
Group Discount Hotline: 732-247-7200, ext. 517


State Theatre presents the 6th Annual
HUB CITY CARNIVALE:A Winter Festival for Families and Kids
STATE THEATRE, 15 Livingston Ave, New Brunswick Ticket Office: 732-246-SHOW (7469)
Here's a sampler from the 6th annual Hub City Carnivale, a four-week winter festival For a complete list of events and prices, visit www.StateTheatreNJ.org/HubCity.

Coppélia in HD, Bolshoi Ballet Captured Live at the Bolshoi Theatre
WHEN: Wed, February 22 at 7 PM; Pre-Performance Insights at 6:30 pm in the theater. TICKETS: $22 / Take5 price: $15-20 Presented in HD on the State Theatre's 46' screen.
The Pink Floyd Experience WHEN: Fri, February 24 at 8 PM
TICKETS: $22-52 / Take5: $20-50


Peking Acrobats at Raritan Valley Community College Friday,
February 24 at 7PM Tickets: $25 & 35Having been carefully selected from the finest acrobat schools in China, these gymnasts, jugglers, cyclists, contortionists and tumblers transform 2000-year-old athletic disciplines into an all-ages kaleidoscope of entertainment and wonder. Tradition demands that each generation of acrobats add its own improvements and embellishments. Therefore, The Peking Acrobats brings with it the opportunity to view the epitome of a rich and ancient folk art tradition, highlighted by today's technology melding the ancient and traditional with the modern wonders of the 21st Century.

also at RVCC: Twinkle Twonkle Tall Stories
Saturday, Mar. 3 at 1 & 3:30pm
Tickets: $10 & 12From one of England's most prized children's theater companies comes a sparkling new show inspired by Mother Goose's most beloved nursery rhymes and the science of our solar system. Stella loves the stars. Ryan loves nursery rhymes. When his teddy bear is missing and a new bear constellation appears in the sky Ryan extends the telescope and starts climbing into the stars in search of his bear. Stella has no choice but to follow.
The Little Star that Could A show at the RVCC Planetarium Saturday, March 3 at 1 & 3PM Ages 6 - 10Learn more about what Stella and Ryan see during their trip into space. Bring your Twinkle Twonkle ticket stub to the RVCC Planetarium and receive a $1 discount for a trip to outer space. Tickets: $6 before discount. Tickets also available through the theatre box office at 908.725.3420 or on-line.

Bayer Children's Theatre Series

Caps for Sale and Three Billy Goats Gruff
Saturday, February 25, 2012
12:30pm and
2:30pm
Two classic folk-tales, the story of a mustachioed cap salesman who wears his entire stock of caps on his head--twenty-one in all, until he meets a troop of mischievous monkeys; and the famous three Billy goats who have no grass to eat and must find food across a bridge, under which lives a fearsome troll who eats anyone who passes that way. You'll find out as you watch the famous Hudson Vagabond Puppets tell this wonderful story with music narration and dance.

DEPARTMENT of THEATRE @ KEAN PRESENTS "THE ODYSSEY"



Many teens read this play in school – take them to THE ODYSSEY and make it come to life!

February 24, 25, March 2, 3 at 8 PM, February 25, 26, March 3 at 2 PM, March 1 at 5 PM*Kean University's Wilkins Theatre, 1000 Morris Avenue, Union TICKETS: $15 standard, $12 senior, $10 student or child and can be purchased by calling Kean Stage Box Office at 908.737.SHOW (7469), online at www.keanstage.com , or in person at Kean University's Wilkins Theater Box Office, located at 1000 Morris Avenue, Union, NJ.
*The March 1 performance is followed by a question and answer session with the cast and creative team. All performances will be preceded 20 minutes before curtain by a "Homer Talks" a symposium of the world of the play.
The play is based on the ancient Greek poem by Homer. With both irreverent humor and epic drama, the Kean production depicts the journey of Odysseus, whose journey encounters him with such mythical characters as Circe, Poseidon, Zeus, Hermes and the Sirens.
"The world's first action hero, Odysseus, famously struggles across the 'wine-dark sea' to return home to his loving wife." "With some gods helping and others trying to stop him, Odysseus must battle beautiful immortals, such as Calypso, and terrifying monsters, such as the Cyclops."
Mary Zimmerman's dramatic adaptation begins with a modern young woman who is struggling, and failing, to understand the power of Robert Fitzgerald's translation of The Odyssey. A classical muse appears, and the young woman is transformed into the goddess Athena—a tireless advocate for Odysseus in his endeavor to get home.

At Papermill Playhouse: Ramona Quimby-Saturday, March 17, 2012. Two Beans Productions for TheatreworksUSA Ages 6 & up. Ramona Quimby has delighted young readers for over 50 years through the books of Newbery Medal-winning writer Beverly Clearly. Now she comes to life on stage. Follow the latest breathless adventure of Ramona, the exasperating but lovable third-grader, her older sister Beezus, her Aunt Bea and others. Orchestra & Box $20 or $15, Mezzanine $12. Click here for a schedule of their future family performances.



Drama class for children with developmental disabilities at Paper Mill Playhouse

Paper Mill Playhouse in partnership with VSA-NJ, the state organization on the arts and disabilities, will present its first ever creative drama class for students with developmental disabilities ages 9 to 12. This class meets Fridays from April 13 through May 25, 2012 from 3:45 till 4:45 PM. This six week program costs $170 per student. Space is limited, early registration is recommended.




REVIEW: "RED" @ THE GEORGE STREET PLAYHOUSE by Ruth Ross

Okay, so two men—one old, one young—standing on a stage talking about and arguing over the process of creating art (in this case, a painting) doesn't sound like an exciting premise for a drama. But for over 90 minutes, the audience attending a performance of John Logan's

Red

at the

George Street Playhouse

experiences an exhilarating roller coaster ride that leaves them almost too breathless to deliver a well-deserved standing ovation, but they do it anyway! (click the "Review" link above to read the whole review.)

Think about bringing a teenager; this is a terrific opportunity to introduce him or her to a "straight" play.

Red

will be performed at the George Street Playhouse, 9 Livingston Avenue, New Brunswick, through February 26. For information and tickets, call 732.846.2895 or visit online at

www.GSPonline.org. "The great thing about this program is that the events are designed to introduce young audiences and their families to theater and to help them see it isn't that different from going to the movies. When a show is designed for young people, no one expects an absolutely perfect audience, but we hope that children will learn to use their library voices, and stay in their seats during the performance if at all possible. Some programs even encourage youngsters to sit on the floor, jump around, and get engaged with the performers. The Stages Festival and Family Week at the Theatre is a wonderful first theatrical experience for everyone."
Ticket costs for performances vary, with the majority of offerings free or discounted for young people. A number of theaters are also presenting free voice, dance, improv, and stage workshops for students.
To make sure you can get in to see some of the free or reduced-price performances next month, purchase tickets and/or make reservations as early as possible. For information about performances, dates, times, and ticket information, check The Stages Festival and Family Week at the Theatre website. For more information about New Jersey's professional theaters, visit njtheatrealliance.org.

CENTENARY STAGE COMPANY PRESENTS A DAY OF THEATER


BRING YOUR FAMILY - Don't miss The Shakespeare Theatre of New Jersey's highly acclaimed touring company, Shakespeare LIVE!, as they present their riotous new 70-minute productions of A MIDSUMMER NIGHT'S DREAM and MACBETH at the F.M. Kirby Shakespeare Theatre on Saturday March 10, 2012 and Saturday April 14, 2012. A video trailer of the 2011 production of A MIDSUMMER NIGHT'S DREAM, which we are bringing back by popular demand, can be viewed here. A trailer for MACBETH will be coming soon!
KIDS GO FREE ON MARCH 10! As part of The New Jersey Theatre Alliance's Stages Festival, receive one free student ticket for every adult ticket purchased. Find out about all the exciting events sponsored by the Stages Festival by visiting their website here.
On school-time performances are also available! School groups are welcome on Friday, March 9, 2012 and Friday, April 13, 2012. A MIDSUMMER NIGHT'S DREAM will be presented at 10 AM and MACBETH will be presented at 12 PM. For more information on school groups and performances, please contact Suzanne Sheptock, at 973.408.3980


Based on the beloved classic tale, this musical adaptation takes us on that sometimes happy, sometimes sad, but always compelling journey, fueled by inner beauty, courage and kindness as they triumph over greed, arrogance and bully behavior.
Purchase one adult ticket get one children's ticket FREE
Reserve by phone: 973-971-3706

Vladimir Zaitsev, an award-winning piano virtuoso and versatile entertainer with a Cheshire Cat sense of humor has been called the next Victor Borge. This performance includes well-known piano masterpieces, and Zaitsev's own arrangements of well-known Broadway, pop, and international favorites - and lots of laughs.
$20 per ticket, limit 4 Present this code when reserving your tickets: STAGES
Reserve by phone: 973-971-3706

Morris Plains, NJ 07950
A pop culture phenomenon comes to the musical stage. The Emmy Award winning 1970s cartoon series that taught history, grammar, math, science and politics through clever, tuneful songs comes to life.
http://www.mpmac.org/
FREE


Reserve by phone: 973-292-0815
There are many more FAMILY WEEK performances – get the full list
here
.
MUSEUM EVENTS and HANDS-ON ACTIVITIES:
Introduce your child to the state they live in (and give your 4th grader a boost with his/her social studies!)

Join Linda Barth on a photographic expedition of New Jersey's diverse geography - explore the Garden State's history, culture, nature, and industry.
Discover the famous, and not-so-famous, people, places, and events that make New Jersey a great place to live.
This is a perfect opportunity to instill in the next generation of New Jersey citizens the pride of living in this wonderful state with all its rich history and diverse culture.
The event will also serve as a launch for her new book, Hidden New Jersey, a book for young and old. The double-page spreads are packed with colorful illustrations of New Jersey's people, places, inventions, and attractions. Readers are encouraged to explore a little more and find hidden pictures in each illustration.
Linda J. Barth is a retired fourth-grade teacher who lives in Somerville, New Jersey. She is the author of Bridgetender's Boy, The Delaware and Raritan Canal, and The Delaware and Raritan Canal at Work and has contributed to the Encyclopedia of New Jersey. Admission is $5 for adults, free for children under 12. Reservations are required. Call (732) 356-8856 for reservations, or sign up online: register
Looking for something to do with the kids on Presidents' Day? Why not take them to the Newark Museum for exciting (and educational) and fun activities?


WHERE: Newark Museum, 49 Washington Street, Newark

Poetic Pastimes: Japan and the Art of Leisure
February 15-May 6, 2012Newark Museum, 49 Washington Street, Newark
For Kids & Families
Drop-in Art & Science Activities Saturdays and Sundays
Art: Living History Now Science: Circus Fitness

NEW! Teen Workshops Special workshops open to teens ages 13 to 18.
March 3: Ikebana – Japanese Flower Arranging Call 973.596.6606, e-mail juniormuseum@newarkmuseum.org or register on-line. $50 per workshop, $45 for members.
Looking Forward Performance: A Thousand Cranes Presented by Centenary Stage Company Sunday, March 4, 2012, 1 pm
FAMILY FUN ON SATURDAY MORNINGS @ THE PRINCETON UNIVERSITY ART MUSEUM



RVCC PLANETARIUM SHOWS FOR KIDS
All shows run approximately 40 minutes. Admission: $6 for one show, $11 for two shows on the same day Call 908-231-8805 for reservations!

The Little Star that Could Saturdays, February 25 3:00 p.m. Join Little Star, an average yellow star, as he meets other colorful stars in our galaxy during his quest for a name and a planet to call his own. Imagine his surprise when he discovers planets already orbiting him. (recommended for ages 6-12 accompanied by an adult)


Laser Kids Saturdays, February 25 4:00 p.m.Listen to songs such as "Fireflies" and "Twist and Shout" while lasers draw pictures on the dome overhead. (recommended for ages 6-12 accompanied by an adult)
Winter Skies Saturdays, February 25, 7:00 p.m.The brightest stars of the year are clustered in the winter night sky. Learn how to use Orion as a guide to finding other stars and constellations this season.
Laser Zeppelin Saturdays, February 25 8:00 p.m.


The Environmental Education Center
190 Lord Sterling Rd. Basking Ridge, NJ 07920
has lots of activities for kids this winter including dinosaurs, whales, and maple sugaring.
Events require registration. Here's some events from their February Calendar.
Build & Grow at Lowe's Lowe's 315 US Highway 206 Hillsborough, 08844 10:00 AM - 11:00 AM Children up to age 12 FREE!!!

Rumblin' Race Car: Saturday 02/25/2012
Your child won't want to miss this Jimmie Johnson #48 race car! This kit comes with stickers and rumblin' race car sound effects.
Each participant will receive a free apron, goggles, a themed patch, and a certificate of merit upon completion of their project.
Build a #20 Race Car Saturday, March 3, 2012 Time: 9 a.m. – 12 p.m.
Kids can build and race this #20 speedster race car.
Kids will learn to build their very own race car while learning tool safety
Have fun, make friends and gain a sense of achievement and work ethic.
FREE hands-on workshops designed for children ages 5 - 12 offered the 1st Saturday of every month at all The Home Depot stores between 9:00 a.m. – 12:00 p.m.
The Children's Museum– interactive activities most typically suitable for children ages 3 to 9 Sunday March 4th from 10-2:30 Music from Many Cultures
Families can arrive and leave at any time. Parents and/or caregivers are expected to stay with children during the museum visit. Please use discretion in bringing very young children, as the museum is NOT baby-proof (some craft items are small and could present a choking hazard).
Location: The PeopleCare Center, 120 Finderne Avenue, Bridgewater, NJ 08807 (parking and entrance are in the rear of the building).
Cost: A $3/ per child donation is suggested for those who can afford it. For more information: somersetcminfo@gmail.com or call 908-595-0001.
Check out their video of aluminum pie pans flying off a Van De Graaff Generator from last weekend's Science Day! TEENS, LOOKING FOR VOLUNTEER HOURS?? – Check here for volunteer opportunities at The Children's Museum this winter & spring. More info. contact: Tom Davidson, volunteer coordinator 908-725-4677 tadavidson@gmail.com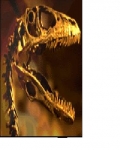 Rutgers University Geology Museum offers exhibits, scavenger hunts, and tours and programs. The museum is free and open to the public. Self-service scavenger hunts for different ages are always available and tours can be scheduled.
Exhibits include a dinosaur trackway, a mounted mastodon, a 2400 year old mummy, rocks and minerals from New Jersey and around the world, and florescent minerals.
On the third Saturday of every month the Geology Museum provides free tours to prearranged groups of 10 to 50 people. Guests of all ages learn about dinosaurs, geology, the Ice Age, mastodons, mummies, and minerals with special attention given to New Jersey-based exhibits. Tours must be booked at least two weeks in advance.
Late Nights at the Museum on the first Wednesday of each month feature activity stations for children and adults from 4pm-8pm.
Wednesday, March 7, 2012 Ice Age
Wednesday, April 4, 2012 Anthropology
Wednesday, May 2, 2012 Fossils
Click here for more information on special events at the museum.


Click here for schedule and registration info. on 4-H Science-sational Day.
PLAN AHEAD:
SUMMER THEATRE CONSERVATORY ENROLLING NOW THROUGH JUNE 1st AT DREAMCATCHER


SUMMER THEATRE CONSERVATORY Students in this varied program will take classes in subjects like acting technique, improv, voice, and dance and will have the opportunity to create and put on a show! The program is open to actors aged 10 to 13 and 14 to 17.
June 29 through July 27. Classes are held Monday through Friday from 9:00 AM to 3:00 PM(with a special performance July 27 at 7:30 PM)Dreamcatcher's home at the Baird Center, 5 Mead Street in South Orange

TUITION: $275 for one week, $495 for two weeks, $700 for three weeks, and $880 for all four weeks, with limited scholarships available.
Discounts are provided for those who register before April 15.
Admission is on a first come, first served basis until the program is filled or until the deadline of June 1, and applications for the Summer Theatre Conservatory and more information on the program may be obtained by calling Dreamcatcher's business office at 973.378/7754, ext. 2228, e-mailing info@dreamcatcherrep.org or may be downloaded at www.dreamcatcherrep.org.


LET YOUR FINGERS DO THE WALKING:


Doodle 4 Google 2012: If I could travel in time, I'd visit...
Between now and March 23,
2012, students in grades K-12 can enter the
Google Doodle contest
to have their art featured on Google's homepage.
Parents, teachers, or after school programs may submit doodles on behalf
of their child or student as long as they are accompanied by a completed and signed entry form --- limit one doodle per child. Maybe someone would like to make a library themed Doodle! One lucky student artist will see their artwork appear on the Google homepage and take home some
cool prizes
--and the winning artwork will also appear on a limited edition of
Crayola's
iconic 64 box! Details are here:
http://www.google.com/doodle4google/

Would you like a fun, messy activity that is safe, easy to clean up, won't stain clothing, hands, or furniture, is guaranteed to keep the kids busy for a while, and educational?
Oobleck is a fun goo that you can make from items right in your kitchen.
Materials:
§ 1 cup of corn starch
§ 1/2 cup of water (the amount of water can be 1/2 to the same amount as the corn starch)
§ bowl
§ container to play in
Instructions:
1. Place corn starch and water in bowl.
2. Combine. The kids can do this through stirring or just using their hands.
3. When the mixture gets hard to stir then it's just about the right consistency.
4. Pour the mixture into a container with low sides so the kids can explore.
For the toddlers and preschoolers:
§ Show the kids different ways to play with the goo. If they move their hands slowly it stays liquidy and gooey. If they move their hands fast (like slapping the surface or trying to grab it quickly), it gets hard like a solid.
For school-aged kids:
§ Have them slap the surface and ask them how it feels.
§ See what happens you try the grab the oobleck quickly.
§ Ask them what happens when they run their hands through the material slowly.
§ The school-aged kids can scoop up handfuls of the oobleck, roll it into a ball, and then when they flatten their hands out the ball 'melts' into goo and drips off of their hands.
For tweens and teens:
§ Many tweens will love the above activities.
§ If you really want to go wild with your teens, find a large tub or plastic storage container like the kind that go under the bed (or a kiddie pool or sandbox) and fill the container with oobleck (time to stock up on corn starch). They can practice running across the surface.
What's going on:
The corn starch mixed with water creates a colloid. The corn starch molecules are too big to be dissolved in the water, like gelatin, and quicksand. When the pressure on the fluid is high, the particles pack together and have a hard time moving. When the pressure is low, then the particles move more freely and the fluid moves easily again.
When you're done: dispose of the oobleck in a trash can--do not pour it down the sink.