Programs at the Bridgewater Library, other libraries in the Somerset County Library System and around the community…
Please Note: All libraries except Bridgewater will be closed on Friday Nov. 11th in honor of Veteran's Day. Bridgewater will be OPEN 9-5.
@ Bridgewater Library: Programs
Teacher Convention – School's Off – Come in for Board Game Day!
(All Ages) Thursday November 10, 2011 9:00 AM to 9:00 PM Story Well
Registration is not required, just come on in!
Sure, you have the day off from school, but do you really want to be sitting in your room twiddling your thumbs?
Of course not! That's why you should join us for 'Board Game Day!' We'll have all of your favorite board games available so that you and your friends can have fun all day long. There'll be Scrabble, Chutes and Ladders, Connect Four, and plenty more!
Sesame Street Movie
Saturday November 12, 2011 10:00 AM to 12:00 PM
Registration required.
Join us as we celebrate Sesame Street's 42nd birthday with a movie and light refreshments.
Enopi Learning Center: Critical Thinking Challenge! (Grades 3-5)
Saturday November 12, 2011
2:30 PM to 3:30 PM
Registration required.
If information were food, and there was a feast at your fingertips, how would you figure out what to eat? How would you know how to eat, or even why you should eat whatever food you chose? In the world we are living, information really is like a feast waiting to be consumed. However, the challenge in making good decisions based on that wealth of knowledge is increasingly difficult.
The E-nopi Learning Center is proud to present a series of hands-on activities to stimulate, develop and challenge your thinking, while having lots of fun! Drawn from the Enopi program, these problems will give you a chance to 'think outside of the box' by giving each student a series of fun, exciting, and challenging hands-on activities.
Prizes will be awarded to those who challenge themselves to more than 10 of our 15 challenges!
Our Nov-Dec. weekly sessions run from Nov. 1st – Dec. 20th, except that we have

no storytimes on Tuesday Nov. 8th

(Election Day, library closed) and

no Toddler or Baby Book Times the weeks of Thanksgiving and Christmas

.


Tuesdays at 10 a.m. and 1:30 p.m.
Family Story Time
(ages 2-6)
no registration required.
Join us each week for stories, songs, finger plays, and a short film.
Wednesdays at 10 & 11 a.m. and
Thursdays at 10:30 a.m.
Toddler Time
(18 mo.-3)
no registration required.
Clapping and singing, rhymes and books….introduce your toddler to the beginnings of story time!
Thursdays at 9:30
Infant Lap Sit
(birth to 18 months)
no registration required.
Clap your hands and stamp your feet and let you baby feel the beat of stories, songs and rhymes.



Sciencetellers: The Planet of the Others For Grades 4-8 Monday November 14, 2011 4:30 PM to 5:30 PM Registration required.
In a future with space travel, force fields, and technology beyond understanding, the Earth that you know no longer exists! Tension is mounting on Earth between the peaceful northern hemisphere and the renegade southern hemisphere. Desperate to save his hemisphere from the powerful General Stare and the South, the President of the North sends Larkin, his only daughter and her pilot, Lt. Lightspeed to retrieve important technology from the Planet of the Others.
Join us as we learn about the science of Fire & Light by telling the tale of the Planet of the Others. Using a Tesla Coil, flash paper, firework glasses, exploding bottles, and much more, discover whether Larkin and Lightspeed will make it back to Earth in time!
'Transitioning to Pre-School'
Youth Services Advocacy Series
Thursday, November 17 from 7:00 - 8:30 pm
Registration begins November 3rd.
Understanding the joint responsibilities of families, school districts and child study teams when transitioning out of early intervention, will be the focus of this presentation. Presented by Shakira Linzey, MPH Family Support Coordinator Mid-Jersey CARES Regional Early Intervention Collaborative A program of Central NJ Maternal & Child Health Consortium.


Garden Club Harvest Baskets Celebrate the Harvest! (Ages 5+)Saturday November 19, 2011 9:30 AM to 10:30 AM Registration begins November 4th. *

No need to bring anything with you, we supply all the materials!
Get ready for Thanksgiving with the Bridgewater Garden Club's annual Harvest Celebration! Join us to hear stories about the harvest, and stick around to construct a beautiful, bountiful harvest basket to take 'take home for the holidays!'




Sing-a-Long: Thanksgiving Day
Monday November 21, 2011 10:00 AM to 11:00 AM

No Registration Required.


Join us for an early Thanksgiving and family togetherness with some 'Turkey Tunes' for 'Turkey Day!'






Special Family Storytime 'Celebrate Thanksgiving in Story and Song' (Ages 2 and up)
Tuesday November 22, 2011 10:00 AM and 1:30 PM Ages 2 and up. No registration required. Story Well
Come celebrate Thanksgiving with stories and songs for the whole family.
Rocket Readers
Tuesday November 22, 2011 4:30 PM to 5:30 PM **Grades 1-3**
Registration begins November 7th.
'Best in Show for Rotten Ralph' by Jack Gantos
Rotten Ralph worries that his cousin Perfect Percy will steal the spotlight at the upcoming cat show. Ralph is out of shape and desperate enough to go along with Sarah's fitness and beauty routines. But on show day Ralph remembers his rotten roots just in time. Join us for a book discussion and activity!
LEGO Club

Monday November 28, 2011 4:30 PM to 5:30 PM For Children in Grades K-6.

Registration begins November 14th.

Hey LEGO fans -Here's a club just for you!Get together with other LEGO-maniacs, share ideas and tips on building, and have a great time. Library LEGOS will be available for building, please do not bring your own.

Please Note: Parents are welcome to stay; however, younger siblings cannot be permitted to join this program.









Chapter Book Club: 'How Oliver Olson Changed the World'
Wednesday November 30, 2011 4:30 PM to 5:30 PM Story Well
Registration begins November 16th.
Oliver Olson's teacher is always saying that one person with a big idea can change the world. But how is Oliver supposed to change the world when his parents won't let him do anything on his own - not his class projects or even attending activities such as the space sleepover at school. Afraid he will become an outsider like ex-planet Pluto, Oliver decides to take control of his corner of the universe!

Looking for an evening storytime?

Bound Brook has a Pajama Storytime every other Tuesday night at 7 p.m. Check their schedule for details.
There are LOTS OF PROGRAMS at other system libraries for your children & teens
…check out their online calendars under the "events/programs" tab on our home page for more information.





@ the Library – for Teens:
National Novel Writing Month (NaNoWriMO)

NaNoWriMo Tables Reserved in Adult and Teen Areas
Thursday, November 3rd, 10th, and 17th
from 5:00-8:30pm
No registration required.

National Novel Writing Month **All Ages Welcome**
Are you participating in NaNoWriMo? We've got space reserved for you in the Adult and Teen areas of the library! Come work on your novel without having to worry about finding space to set up your laptop! Look for our signs, or inquire about the space at the Youth Services Reference Desk.
November is National Novel Writing Month! It's a fun, seat-of-your-pants writing event where the challenge is to complete an entire novel in just 30 days. You can sign up officially through the NaNoWriMo website, but even unofficial participants can attend library sponsored events and enter to win some great raffles! Here are the details: Teens (ages 17 and younger) sign up here:
http://ywp.nanowrimo.org/user/register
Adults (ages 18 and older) sign up here:
http://www.nanowrimo.org/en/sign_up
Interested in writing? – Check out our display in the Teen Room all month as well!



Sciencetellers: The Planet of the Others
For Grades 4-8 Monday November 14, 2011 4:30 PM to 5:30 PM
Registration begins November 1st. (see description in children's section.)
Talk It Up Book Discussion Group
Tuesday, November 15th 7:00-8:00pm
**For students in grades 5-8**
Registration required.
If you love to read and talk about books, you are cordially invited to an hour of book talk and friendly company. Parents and guardians are welcome to join in the discussion of this month's book:
'I Am a Genius of Unspeakable Evil and I Want to be Your Class President'

By: Josh Lieb. Twelve-year-old Oliver Watson's got the IQ of a grilled cheese sandwich. Or, so everyone in Omaha thinks. In reality, Oliver's a mad, evil genius on his way to world domination, and he's used his great brain to make himself the third-richest person on Earth! Then, Oliver's father - and arch nemesis - makes a crack about the upcoming middle school election, and Oliver takes it as a personal challenge. He'll run, and he'll win! Turns out, though, that overthrowing foreign dictators is actually way easier than getting kids to like you. Can this evil genius win the class presidency and keep his true identity a secret, all in time to impress his dad?
Writing Workshop Wednesday November 16, 2011 from 6:30-8:00pm **Teens and Adults Welcome** Details to come...Registration required.






Teen Advisory Board:

Tuesday November 22, 2011. 6:30 to 7:30 PM For students in Grade 6 – 12

**Registration required




Do you want to make a difference at your library? Do you have suggestions for programs, new books, movies, or video games? Then come to one of our upcoming T.A.B. meeting! Community service hours will be awarded for attendance and snacks will be served!





2012 Garden State Teen Book Awards
Make
your
voice heard! Every year, teens around New Jersey vote for their favorite books. From November 1st through December 15th, stop by the Teen Area and look for the special display of nominated books and past winners.






@ the Library: Displays:



Check out our new
Mother Goose

– flying up above the children's area with a display of

nursery rhyme titles

below!

For older kids -- Have the new series "Once Upon a Time" or "Grimm" piqued your interest in

fairy tales

? Come check out the originals (or some crazy and fractured versions) in a display atop our magazine section.




We may have had a few unplanned days off from school but the library can always help. Check out our continuing display
Math Counts:

Great Books to Help Kids Enjoy and Understand Mathematical Concepts – above our picture book section.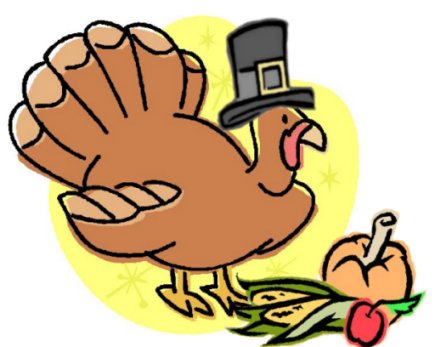 Check out all our holiday books for

Thanksgiving

!
And take a look at the books nominated for the
2012 Garden State Book Awards

on the bookcase behind the Youth Service Reference Desk….we'd love your opinions on your favorites!





Around the Community:

Teacher Convention Days Options:
Children's Day at the Movies at Bound Brook Library Cars II
(Animated, Rated G, 113 minutes)
Thursday November 10, 2011 1:00 PM to 3:00 PM
(Ages 7+) Please register for this program.
Lightning McQueen and Mater take their friendship to exciting new places when they head overseas to compete in the first-ever World Grand Prix to determine the world's fastest car. But the road to the championship is filled with plenty of potholes, detours and hilarious surprises when Mater gets caught up in an intriguing adventure of his own: international espionage. Torn between assisting Lightning McQueen in the high-profile race and towing the line in a top-secret spy mission, Mater's action-packed journey leads him on an explosive chase through the streets of Japan and Europe, trailed by his friends and watched by the whole world.
Thursday/Friday, November 10-11
School Vacation Activities

School's out (again!) Visit our exhibitions, see
Snow White,
and participate in fun activities for the whole family.
Workshops
Thursday, November 10: 12 - 2 pm Mixed Media Mosaic
Friday, November 11: 12 - 2 pm Decoupage a mini Keepsake Box
Members: $2/child| Non-members: $3/child+ museum admission
Brainteasers Competition Family Night
Thursday, November 10 6 - 8 p.m.
Join us for an evening of brain-twisters and puzzles. Prizes will be awarded to the Brainteaser champs! Registration required: please email
programs@morrismuseum.org
Members: FREE | Non-members: $7/child, $10/adult
Thursday, Nov. 10 | Shows at 12:30 & 2:30 PM Snow White and the Seven Dwarfs (ages 4-10)
This musical adaptation of the classic fairy tale features live actors and a handful of wonderful puppets. Box office: 973.971.3706 Tickets: $10 Members | $12 General Public
Saturday, Nov. 12 |12:00 - 4 p.m. Lenape Indian Family Day
Spend a day exploring the culture of New Jersey's first inhabitants: the Lenape Indians. Presented by John Kraft, director of Lenape Lifeways.
Drop in activities all day.
Members receive a special gift.
See dance performances by the
Redhawk Arts Council at 1 & 3 p.m.
Planetarium shows at 12:30, 1:30, 2:30 & 3:30
($2/child)
Click to read more
Members: FREE General Public: $7/child, $10/adult


Morris Museum announces New Exhibition
Brain Teasers 2
WHEN: through January 8, 2012
WHERE:
6 Normandy Heights Road (at the corner of Columbia Turnpike) in Morristown
Team up with your family and friends at the Morris Museum for a fun challenge as you solve the puzzles in the new exhibition,
Brain Teasers 2
.
This
hands-on exhibition of 20 puzzles
is designed to challenge visitors' problem-solving skills and provide plenty of fun. The brightly colored, large-scale exhibit appeals to visitors of all ages and encourages parent-child interaction as families figure out the brain teasers together.
Brain Teasers 2
, a nationally traveling exhibition, is produced and toured by the Oregon Museum of Science and Industry.
Special Program
:
Brainteasers Competition Family Night

WHEN: Thursday, November 10, 6:00 – 8:00 PM
ADMISSION
: $10/adult, $7/child (museum members free)
Challenge your mind and your family! Join us for an evening of brain twisters and puzzles. Prizes will be awarded to the brainteaser champs. Registration is required; please e-mail
programs@morrismuseum.org
to pre-register your family.
About the Brain Teaser Puzzles

The brain teaser puzzles include separating linked objects and then reassembling them, arranging geometric shapes to form new ones, unraveling mathematical conundrums, and much more. To solve these puzzles, visitors must use creative thinking and problem solving strategies such as looking for patterns, thinking ahead, setting aside preconceived ideas, and looking at problems from different perspectives. Visitors have been known to come back and try again if they don't solve all the puzzles on their first visit!
The Museum is located at 6 Normandy Heights Road (at the corner of Columbia Turnpike) in Morristown, NJ, and is open Wednesday, Friday and Saturday, 11 AM to 5 PM; Thursday, 11 AM to 8 PM; and Sunday, 1-5 PM. Admission to the museum is $10 for adults and $7 for children, students and senior citizens. Admission is always free for museum members and is free to the public every Thursday between 5 and 8 PM. For more information, call 973.971.3700, or visit
www.morrismuseum.org
.
The Children's Museum (of Somerset County NJ)
The Children's Museum's next program, Robots!, will be held on Saturday November 12th, from 10AM to 3PM. The cost will be $3 per child for admission, and an additional $2 if you want to make the SpurtBot Line Follower. We suggest this as a joint parent-child project. Please watch the YouTube video to see more. Thanks!
http://www.youtube.com/watch?v=TV9xRwLcUqQ&noredirect=1




LetsTalkRobots Ep001 - Building a SpurtBot Line Follower
www.youtube.com
See how to build a simple line following robot. More info:
http://letsmakerobots.com/node/28235
The Children's Museum (of Somerset County NJ)
After you've watched the video, please let us know if you want to participate in the program. This is just for planning purposes, so we know how many kits to order.
http://kwiksurveys.com/?u=childrensmuseum_robot
RSVP for Children's Museum's Robotics Program
www.kwiksurveys.com
Saturday, November 12 - Build & Grow at Lowe's Science
Lab: Saturday 11/12/2011
A free children's clinic with instruction will be held at Lowes 10 a.m. Each participant will receive a free apron, goggles, a themed patch, and a certificate of merit upon completion of their project.
This week - Build a Science Lab!
Show your kids that science can be fun! Bring them to Lowe's and they can build this science lab! Includes cards with cool experiments they can do at home!
at Lowe's 315 US Highway 206 Hillsborough, 08844 10:00 AM - 11:00 AM for Children up to age 12. Cost: FREE!!! For more info: 908-904-6140 Due to high demand, please register online at: http://www.lowesbuildandgrow.com/Home.aspx
NEW SERIES INTRODUCES LITTLE ONES TO THE THEATER
THE SANDBOX SERIES: GOING TO THE THEATRE

A new initiative to introduce the next generation to the magic of theatre

Conceived & Directed by Danny Campos
WHEN: Saturday, November 12, and Sunday, November 13, 2:00 PM
WHERE:
the Historic Palace Theatre (home of the Growing Stage), Route 183, Netcong
TICKETS:
$10 per person, with a $5 "lap charge"
Tickets can be reserved by calling the theatre at 973.347.4946 or by logging onto
www.growingstage.com
THE SAND BOX SERIES is theatre for the very young and is specifically designed for young people
pre-school and kindergarten aged
. The
hour-long program
is under the direction of Danny Campos, a professional teaching artist for the company, and Lori B. Lawrence, the Growing Stage's Director of Educational Programming. Both have also performed in a number of Growing Stage productions and are members of Actor's Equity Association, the professional actor's union.
A special day is planned for the entire family
. We're going to the theatre! But what does that mean? Are we seeing a movie? How do you "act out" a story? Am I going to be scared when they turn the lights out? How do big people play "pretend"? And just who are Plink and Plunk? These mysteries and more are solved as your child is introduced to the world of theatre! This
interactive experience will meld the performing and teaching artistry of our AEA performers
.
Shows will take place on the balcony of the Historic Palace Theatre, home to the Growing Stage, before an ideal audience of no more than 50 and will last no longer than an hour in total.
The first half hour will be performance based followed by a second half hour that will include the audience with a "hands on" creative dramatics experience based on the theme of the performance.
For the production of
GOING TO THE THEATRE
audience members will actually have the opportunity to creatively play on the company's professional stage.
Fosterfields Living Historical Farm Presents Thanksgiving Harvest Home
Sunday, November 13th, Noon to 4 p.m.
Discover how Charles Foster, his daughter Caroline, and their resident farm foreman, Edward Woods and his family observed the holiday in 1918, after the end of WWI.
The first Armistice Day (commemorating the end of WWI) was proclaimed by President Woodrow Wilson in 1919. Observed on November 11, the holiday was later changed to Veterans Day to honor all veterans who served in the U.S. armed forces. At
1:30 p.m.
, gather at the upper barn for a special tribute to veterans. At the Carriage House, hear a WWI Salvation Army volunteer or "Lassie" describe her experiences on the battlefields of France in 1918, as portrayed by re-enactor Laurie Gaulke.
Tour the first floor of Foster family home, The Willows, and follow the enticing aromas to the kitchen where the cook is preparing a feast. At the Farmhouse, Thanksgiving dinner preparations are also underway!
Help husk corn, and saw wood that is needed for winter heating and cooking. Help the farmers with the one-cylinder gasoline engine operation. Watch a cider pressing demonstration. Become acquainted with a live turkey during the farmer's "Talk Turkeys" program. In recognition of local hunt clubs that held annual Thanksgiving excursions many years ago, watch a sidesaddle riding presentation.
The admission for Thanksgiving Harvest Home: $6 for adults, $5 for seniors (65+), $4 for children ages 4 to 16, and $2 for children ages 2 and 3. FREE for children under age 2 and Friends members with a valid membership card.
Current military personnel and veterans are admitted FREE for this event. For more information, call Fosterfields at 973-326-7645.
Nikon Small World
On view from November 5, 2011 through January 8, 2012
Main Building - 1st Floor West Gallery
Glimpse into a world that most have never seen. Nikon Small World is a window into a universe that can only be seen through the lens of a microscope.
Awaken the sense of discovery and see into another world that exists beyond perceptible vision. The 2011 Nikon Small World exhibition merges science and art with award winning photomicrographs and opens in the 1st floor (West State St.) Gallery on November 5th at the New Jersey State Museum and runs through January 8, 2012.
This year's winning entries display a number of outstanding images covering a wide range of biological, chemical, and material substances. More than 1,900 images from around the world were submitted during the competition, which were evaluated by an independent five-person judging panel on their originality, informational content, technical proficiency, and visual impact. These 20 award-winning photomicrographs on tour during 2011 will connect visitors to the world around them-both seen and unseen.
www.nikonsmallworld.com
Laser Nutcracker Spectacular 3D Returns to the State Museum Planetarium
November 28, 2009 through January 3, 2010
This entertaining show captures the joyous spirit of the season with spectacular effects and brilliant laser light. In addition to the classical music from Tchaikovsky's beloved ballet, the program includes Frosty the Snowman, Rudolph the Red-Nosed Reindeer and other favorites. Suitable for general audiences.
Laser Nutcracker Spectacular 3D
will be offered on Saturdays and Sundays at 1 and 3 pm through January 8, 2012. Special school break presentations will be offered on December 27, 28 and 29 at 11 am and 1 pm. Tickets for this Laser show are $7 adult; $5 child (twelve and under) and includes 3D glasses.
NEW! NATIONAL GEOGRAPHIC'S SEA MONSTERS: A PREHISTORIC ADVENTURE.
Eighty million years ago, the American Midwest lay under a great inland sea where colossal creatures ruled the waves, from giraffe-necked
Styxosaurus
and sea birds with teeth to the "
T. rex of the Ocean
", the 40-foot super-predator
Tylosaurus
. This National Geographic program immerses audiences in this unexplored world of the "other dinosaurs." Meet up with a family of
Dolichorhynchops
as they swim through waters with prehistoric sharks and squids brought to life in our Planetarium's full-dome immersive theater. Then see the real plesiosaurs and mosasaurs in our newest exhibition,
Natural History Highlights
, located in the Museum's main gallery.
Through November 26! Every Saturday & Sunday at 1pm and 3pm.
2 pm The Secret of the Cardboard Rocket
Two adventurous youngsters blast off into space in a homemade cardboard rocket for an amazing voyage of discovery through the solar system. This entertaining program introduces students to basic facts about the sun, earth and other planets of the solar system.Suitable for young children 3 -10 and their families.
4 pm Passport to the Universe
As new scientific discoveries reveal answers to cosmic mysteries, we wonder how we fit into this vast universe. Taking audiences on a voyage of billions of light years,
Passport to the Universe
, produced by the American Museum of Natural History and narrated by Tom Hanks, is an incredible journey from our home planet to the edge of the universe. Audiences fly through the rings of Saturn, into the heart of the Orion Nebula and back to Earth through a black hole. Suitable for general audiences.
Thunderbirds: Yah-oh Way
November 12 at 12:30 pm & 2:00 pm
Auditorium, Free
Yah-oh-Way, meaning "it is good" in Hopi, features dances of various Native American nations. Accompanied by song and drumming, the dancers don beautiful costumes and explain the meaning behind each movement. Audience volunteers will have a great time participating in the Feather Dance, a traditional expression of thanksgiving. Grades: K - 12; a perfect performance for the whole family.
RVCC Planetarium Fall Schedule
:
AstronoMyths
Saturdays, November 12, 19
3:00 p.m.

The Autumn Skies are full of myth and science. Learn some of the Greek mythology associated with the constellations, then look beyond the stories to discover the deep sky objects hidden within: binary star systems, star clusters, and giant galaxies.

Fall Skies Saturdays, November 12, 19 7:00 p.m.

Learn what stars, planets, and constellations are visible in the sky tonight.
Pajama Storytime at Bound Brook Library Tuesday
November 15, 2011 7:00 PM to 7:30 PM
Registration Required. (Ages 3 - 6)
Relax and listen to some stories before bedtime. You may wear your pajamas and bring your favorite stuffed friend if you wish! (This is a bi-weekly program.)
In its 11th year of providing quality live theater, Smiling Rhino Theatre proudly presents ANNIE THE MUSICAL WHEN: weekends in November, Fridays & Saturdays at 8 PM; Saturdays & Sundays at 2 PM WHERE: Smiling Rhino Theatre, 247 Wanaque Ave., Pompton Lakes TICKETS: $25 adults; $22 seniors; $20 children Group rates available Box office: 973.248.9491 Purchas them online HERE. Send and e-mail totickets@smilingrhinotheatre.com
How about making Veteran's Day particularly meaningful for your children this year and have them design a poster for this contest? Entry forms are available in the library or online at http://morris.njaes.rutgers.edu/omk.html.
These are just a few events from listings in various calendars & online newsletters including
njartsmaven.com
,
Hillsborough, Branchburg, Somerville Macaroni Kid
,
and
Warren Macaroni Kid
. If your family is looking for things to do, take a look at these sites, as well as many other area event listings are in the "useful websites" section on the right side of this blog (if you are getting this via email, just click on the headline to see them listed.)
Let Your Fingers Do (More) Walking:
An inspiring story for everyone who believes in the power of books!
His Libraries, 12,000 So Far, Change Lives By NICHOLAS D. KRISTOF OP-ED COLUMNIST
CAI LEI, Vietnam Peter Stuckings
Room to Read, a charity founded by John Wood, builds libraries and fills them with books. These girls in Cai Lei, Vietnam, accepted new books as if they were treasures.
ONE of the legendary triumphs of philanthropy was Andrew Carnegie's construction of more than 2,500 libraries around the world. It's renowned as a stimulus to learning that can never be matched — except that, numerically, it has already been surpassed several times over by an American man you've probably never heard of.
I came here to Vietnam to see John Wood
hand out his 10 millionth book
at a library that his team founded in this village in the Mekong Delta — as hundreds of local children cheered and embraced the books he brought as if they were the rarest of treasures. Wood's charity,
Room to Read
, has opened 12,000 of these libraries around the world, along with 1,500 schools.
Yes, you read that right. He has opened nearly five times as many libraries as Carnegie, even if his are mostly single-room affairs that look nothing like the grand Carnegie libraries. Room to Read is one of America's fastest-growing charities and is now opening new libraries at an astonishing clip of six a day. In contrast, McDonald's opens one new outlet every 1.08 days. Click to
read more
about this amazing venture.
**** "I get frustrated that there are 793 million illiterate people, when the solution is so inexpensive," Wood told me outside one of his libraries in the Mekong. "If we provide this, it's no guarantee that every child will take advantage of it. But if we don't provide it, we pretty much guarantee that we perpetuate poverty."
"In 20 years," Wood told me, "I'd like to have 100,000 libraries, reaching 50 million kids. Our 50-year goal is to reverse the notion that any child can be told 'you were born in the wrong place at the wrong time and so you will not get educated.' That idea belongs on the scrapheap of human history."
Interested in making Room to Read a family project this holiday season? Check out
http://www.roomtoread.org/
for more information.