Programs at the Bridgewater Library, other libraries in the Somerset County Library System and around the community…
Please Note: Bridgewater Library will close at 5 p.m. on Wednesday November 23rd and be closed on Thursday Nov. 24th for Thanksgiving. Bridgewater will reopen at 9 a.m. on Friday.
A little Seasonal Treat -- The Turkey Shot Out of the Oven (words: Jack Prelutsky, chorus: Cathy Darby – local NJ librarian)
Tune: "My Bonnie Lies Over the Ocean"
The
turkey
shot out of the oven
and rocketed into the air,
it knocked every plate off the table
and partly demolished a chair.
Chorus:
Oh my, oh me, why didn't I follow the recipe?
Oh my, oh me, why didn't I follow the recipe!
It ricocheted into a corner
and burst with a deafening boom,
then splattered all over the kitchen,
completely obscuring the room.
Chorus
It stuck to the walls and the windows,
it totally coated the floor,
there was turkey attached to the ceiling,
where there'd never been turkey before.
Chorus
It blanketed every appliance,
It smeared every saucer and bowl,
there wasn't a way I could stop it,
that turkey was out of control.
Chorus
I scraped and I scrubbed with displeasure,
and thought with chagrin as I mopped,
that I'd never again stuff a turkey
with popcorn that hadn't been popped.
Chorus
"This Holiday Season, Open Up a World of Possibilities..."
Beginning November 1st, the Bridgewater Library will be accepting donations of new books for children (all ages). Reading material will be distributed to children and teens throughout New Jersey who have limited access to books.
Book donations can be placed in the container at the entrance to the Youth Services room of the Bridgewater Library. Donations must be dropped off by December 11th.
We thank you for taking the time to help give New Jersey's children a chance to explore the world of books.
You can make a difference in a child's life. Donate a new book to Books for Kids!
This program is sponsored by the Children's Services Section of the New Jersey Library Association.
@ Bridgewater Library: Programs


LEGO Club
Monday November 28, 2011 4:30 PM to 5:30 PM For Children in Grades K-6.

Registration begins November 14th.

Hey LEGO fans -Here's a club just for you!Get together with other LEGO-maniacs, share ideas and tips on building, and have a great time. Library LEGOS will be available for building, please do not bring your own.

Please Note: Parents are welcome to stay; however, younger siblings cannot be permitted to join this program.









Chapter Book Club: 'How Oliver Olson Changed the World'
Wednesday November 30, 2011 4:30 PM to 5:30 PM Story Well
Registration begins November 16th.
Oliver Olson's teacher is always saying that one person with a big idea can change the world. But how is Oliver supposed to change the world when his parents won't let him do anything on his own - not his class projects or even attending activities such as the space sleepover at school. Afraid he will become an outsider like ex-planet Pluto, Oliver decides to take control of his corner of the universe!
Nappy's Puppets presents: 'How Santa Got His Job'
Saturday December 3, 2011 10:30 AM to 12:00 PM
Registration Required.
As the weather begins to get colder and colder, and the snow begins to fall, one thing is clear: the holiday season is in the air! What better way to ring it in than to join Jim 'Nappy' Napolitano and his puppet friends as he performs the Steven Krensky story, 'How Santa Got His Job.' Join Nappy and the gang as they recount this classic tale. See how Santa went from chimney sweep and postman, to diner cook and zookeeper, and finally as little kids' favorite gift giver - Santa Claus!
After-School Special: Picture This: 'The Collage Art of Ezra Jack Keats'
(Grades K-5) Monday December 5, 2011 4:30 PM to 5:30 PM
Registration Required.
It is the 50th Anniversary of Ezra Jack Keats' 'The Snowy Day,' and a perfect opportunity to celebrate this author/illustrator and his collage art.
Join us as we read several of his stories, then use unusual papers to create beautiful collages.
Make a Difference @ the Library! (Volunteer Opportunities)Wednesday, December 7th from 7:00-8:00pm Registration Required.
ATTENTION STUDENTS IN GRADES 5 AND 6:
Here is your chance to make a difference by volunteering at the library! Volunteer hours are limited so make sure you sign up soon!
Spook Handy: America's Story Through Folk Songs
Saturday December 10, 2011 11:00 AM to 12:00
All Ages No registration required.
America's Story through Folk Songs traces American Folk Music from Woody Guthrie and Pete Seeger through today. Honoring the great traditions of American roots music, songs inspired by the Dust Bowl, Great Depression, Civil Right Movement, 60's and 70's Peace Movement and more recent issues are presented with a completely contemporary sound and unabashedly positive sensibility. The passion, purpose and spirit of American folk music is alive and well.
Lobby Harp Concert : Enjoy the beautiful holiday sounds of the Celtic harp in our lobby with harpist Odarka Polanskyj.
Monday December 12, 2011 Hours to be announced.
Lego Club.
For Children in Grades K-6. Registration begins November 28th.
Monday December 12, 2011 4:30 PM to 5:30 PM
Hey LEGO fans - Here's a club just for you! Get together with other LEGO-maniacs, share ideas and tips on building, and have a great time! Library LEGOS will be available for building, please do not bring your own.
Please Note: Parents are welcome to stay; however, younger siblings cannot be permitted to join this program.
Advocacy Series: Sexuality and Hygiene for Adolescents
Thursday, December 15th 7:00-8:30pm
Participants may register here: http://www.poac.net/regform.asp?pid=55
Adolescence can be a difficult time for children and families, and can be especially difficult for children with developmental disabilities and their families. This presentation will provide an overview of the specific challenges present during puberty and adolescence, specifically issues of sexuality and hygiene. Strategies for increasing independence in grooming, hygiene, health, and dressing will be reviewed. In addition, issues and strategies surrounding sexuality, modesty, privacy, boundaries and personal safety will be discussed. Continuing Education Credit is available.
Holiday Sing-along
(All Ages) Saturday December 17th 10 a.m. No Registration Required.
Special Family Storytime: 'Gifts and Giving' (Ages 2 and up)
Tuesday December 20, 2011 10:00-10:45 AM, repeated at 1:30-2:15 PM
Bring along your aunts and uncles, cousins and grandparents to this storytime emphasizing the joy in giving.
No registration required.


Our Nov-Dec. weekly sessions run from Nov. 1st – Dec. 20th, except that we have

no Toddler or Baby Book Times the weeks of Thanksgiving and Christmas

.

Tuesdays at 10 a.m. and 1:30 p.m.
Family Story Time
(ages 2-6)
no registration required.
Join us each week for stories, songs, finger plays, and a short film.
Wednesdays at 10 & 11 a.m. and
Thursdays at 10:30 a.m.
Toddler Time
(18 mo.-3)
no registration required.
Clapping and singing, rhymes and books….introduce your toddler to the beginnings of story time!
Thursdays at 9:30
Infant Lap Sit
(birth to 18 months)
no registration required.
Clap your hands and stamp your feet and let you baby feel the beat of stories, songs and rhymes.

Looking for an evening storytime?

Bound Brook has a Pajama Storytime every other Tuesday night at 7 p.m. Check their schedule for details.
There are LOTS OF PROGRAMS at other system libraries for your children & teens
…check out their online calendars under the "events/programs" tab on our home page for more information.





@ the Library – for Teens:



Multi-Generation Movie: Harry Potter and the Deathly Hallows, Part 2 Friday, December 16th from 7:00-9:30pm
Registration begins November 25th.
Join us as we celebrate the final chapter of the Harry Potter movies! In the last installment, Harry, Ron, and Hermione continue their quest of finding and destroying the Dark Lord's three remaining Horcruxes, the magical items responsible for his immortality. But, as the mystical Deathly Hallows are uncovered, and Voldemort finds out about their mission, the biggest battle of the series begins and life as they know it will never be the same.
Harry Potter costumes are encouraged!
Light refreshments will be served and a
copy of the DVD will be raffled off!
**Parents: Please note this film is rated PG-13 for some sequences of intense action violence and frightening images**


Teen Advisory Board:
Tuesday December 20th, 2011. 6:30 to 7:30 PM For students in Grade 6 – 12
**Registration required
Do you want to make a difference at your library? Do you have suggestions for programs, new books, movies, or video games? Then come to one of our upcoming T.A.B. meeting! Community service hours will be awarded for attendance and snacks will be served!

2012 Garden State Teen Book Awards
Make your voice heard! Every year, teens around New Jersey vote for their favorite books. From November 1st through December 15th, stop by the Teen Area and look for the special display of nominated books and past winners. Vote for your favorites and get a chance to win a $50 prize.








@ the Library: Displays: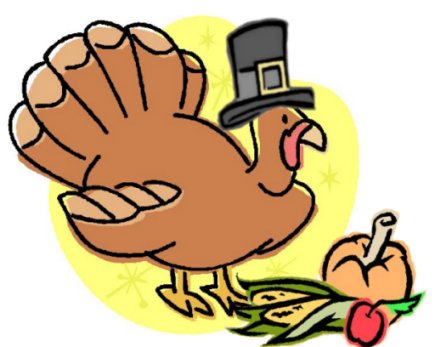 Check out all our holiday books for

Thanksgiving

! We also have a display in the lobby (with the adult department) celebrating the

125th Anniversary of the Statue of Liberty and the many contributions immigrants have brought to America.
Instead of "Black Friday" craziness, why not MAKE SOMETHING SPECIAL for a friend or family member this holiday season?

Get some ideas from our display of craft and cooking books under the

"Thanks & Giving"
sign at the back of the Youth Services Reference Desk.
And take a look at the books nominated for the
2012 Garden State Book Awards

on the bookcase behind the Youth Service Reference Desk….we'd love your opinions on your favorites! Lots of films starring children's characters are in theaters this month.
We have a display of
Puss in Boots
books above the magazines. Or you can revisit the world of
The Muppets
(we have lots of their old TV episodes and films!) You can also place a hold on
The Invention of Hugo Cabret
(in book or audio form) or check out his new book
Wonderstruck
. By the way, the automaton that inspired
The Invention of Hugo Cabret
is on display at the Franklin Institute of Philadelphia. Click here to see more information and a YouTube video of it in action:
http://www.fi.edu/learn/sci-tech/automaton/automaton.php?cts=instrumentation
Looking for more – for example, information about the silent films HUGO was based on?…
ask a librarian for assistance.





Around the Community:


Here are just a few events from listings in various calendars & online newsletters including njartsmaven.com, Hillsborough, Branchburg, Somerville Macaroni Kid, and Warren Macaroni Kid. If your family is looking for things to do, take a look at these sites, as well as many other area event listings in the "useful websites" section on the right side of this blog (if you are getting this via email, just click on the headline to see them listed.)
Holiday Lights Spectacular at the Turtle Back Zoo
Starting Friday November 25. Friday-Sunday nights through Dec. 17th, then every night through January 1st (closed Christmas Eve & Christmas).
Time:
5-9PM
Experience Turtle Back Zoo in the winter as 100,000 bulbs and 40 lit displays illuminate the zoo this holiday season!
Admission is free for 2011!
Help keep the gift of giving alive! Turtle Back Zoo will be collecting non-perishable food, winter coats and unwrapped new toys for the needy each evening of holiday lights.
Help the lights shine a little brighter this year with your donation.
Sponsored by: Covanta, Essex County Parks Foundation, McCloone's Boathouse, Prudential Financial, PSE&G, & the Zoological Society of NJ
Junie B. Jones
TheatreworksUSA
Saturday, Nov. 26 at 1 & 3:30pm
LOCATION: JP Case Middle School, 301 Case Blvd., Flemington NJ
Tickets: $12 For More Info: http://www.rvccarts.org/12/12Events/Sampler/111126JunieB.htm

Junie B. Jones is graduating from kindergarten and ready for first grade! Getting used to the whole new group of friends, a new teacher, and new glasses is challenging, even for irrepressible Junie B. This musical is based on four volumes in the Junie B. Jones series:
Junie B, First Grader (at Last!)
;
Junie B, Boss of Lunch
;
Junie B, One-Man Band
; and
Top-Secret Personal Beeswax: A Journal by Junie B (and Me!)
.
Nikon Small World
On view from November 5, 2011 through January 8, 2012 Main Building - 1st Floor West Gallery
Glimpse into a world that most have never seen. Nikon Small World is a window into a universe that can only be seen through the lens of a microscope.
Awaken the sense of discovery and see into another world that exists beyond perceptible vision. The 2011 Nikon Small World exhibition merges science and art with award winning photomicrographs.
www.nikonsmallworld.com
Laser Nutcracker Spectacular 3D Returns to the State Museum Planetarium
November 28, 2009 through January 3, 2010 This entertaining show captures the joyous spirit of the season with spectacular effects and brilliant laser light. In addition to the classical music from Tchaikovsky's beloved ballet, the program includes Frosty the Snowman, Rudolph the Red-Nosed Reindeer and other favorites. Suitable for general audiences.
Laser Nutcracker Spectacular 3D
will be offered on Saturdays and Sundays at 1 and 3 pm through January 8, 2012. Special school break presentations will be offered on December 27, 28 and 29 at 11 am and 1 pm. Tickets for this Laser show are $7 adult; $5 child (twelve and under) and includes 3D glasses.
NEW! NATIONAL GEOGRAPHIC'S SEA MONSTERS: A PREHISTORIC ADVENTURE.
Eighty million years ago, the American Midwest lay under a great inland sea where colossal creatures ruled the waves, from giraffe-necked
Styxosaurus
and sea birds with teeth to the "
T. rex of the Ocean
", the 40-foot super-predator
Tylosaurus
. This National Geographic program immerses audiences in this unexplored world of the "other dinosaurs." Meet up with a family of
Dolichorhynchops
as they swim through waters with prehistoric sharks and squids brought to life in our Planetarium's full-dome immersive theater. Then see the real plesiosaurs and mosasaurs in our newest exhibition,
Natural History Highlights
, located in the Museum's main gallery. Through November 26! Every Saturday & Sunday at 1pm and 3pm.
2 pm The Secret of the Cardboard Rocket
Two adventurous youngsters blast off into space in a homemade cardboard rocket for an amazing voyage of discovery through the solar system. This entertaining program introduces students to basic facts about the sun, earth and other planets of the solar system.Suitable for young children 3 -10 and their families.
4 pm Passport to the Universe
As new scientific discoveries reveal answers to cosmic mysteries, we wonder how we fit into this vast universe. Taking audiences on a voyage of billions of light years,
Passport to the Universe
, produced by the American Museum of Natural History and narrated by Tom Hanks, is an incredible journey from our home planet to the edge of the universe. Audiences fly through the rings of Saturn, into the heart of the Orion Nebula and back to Earth through a black hole. Suitable for general audiences.
Children will help a Naturalist solve a "crime" by learning how to fingerprint suspects, collect clues, analyze handwriting, and perform other crime solving techniques.
Where: The Environmental Education Center, 190 Lord Stirling Road, Basking Ridge. When: 1:00 PM - 4:30 PM Who: Ages 7 to 9. How: Registration required. Register online at www.somersetcountyparks.org under Naturalist programs or call 908-766-2489. Cost: $20 per person.



Home Depot Workshops teach children do-it-yourself skills and tool safety along with instilling a sense of pride and accomplishment.




All kids get to keep their craft and receive a FREE Kids Workshop Apron, commemorative pin and certificate of achievement.




Dates: Saturday, December 3, 2011
Time: 9 a.m. - 12 p.m.



Start the holiday season with a fun, family project

Children can build and paint a Snowman Napkin Holder



Holidays around the World – arts and crafts and live youth performances
. Sunday December 4, 2011 1 to 5PM
The Children's Museum of Somerset County will be hosting its annual '
Holidays Around the World
' program on Sunday December 4th, from 1 to 5 PM, at The PeopleCare Center, 120 Finderne Ave, Bridgewater. The program will feature several performances by youth groups, and holiday crafts from many regions around the world, including India, China, Mexico, and Israel. The suggested age range is 3 to 9, and the suggested donation is $3 per child. No RSVP is required.
Families can arrive and leave at any time. Parents and/or caregivers are expected to stay with children during the museum visit. Please use discretion in bringing very young children, as the museum is NOT baby-proof (some craft items are small and could present a choking hazard). Main Location: The PeopleCare Center, 120 Finderne Avenue, Bridgewater, NJ 08807 (parking and entrance are in the rear of the building). For more information:
http://childrensmuseumnj.org
At the RVCC Planetarium:
The Alien Who Stole Christmas Saturdays & Sundays, December 3 & 4, 10 & 11, 17 & 18 2:00 p.m.
(Recommended for ages 6 - 10 accompanied by an adult) Discover the stars visible in the winter sky. Then follow Santa on a trip through the solar system when a friendly alien kidnaps. The kids on the other planets need presents too, you know!
Winter Wonder Lights Saturdays & Sundays, December 3 & 4, 10 & 11, 17 & 18 3:00 p.m.
(Recommended for ages 6 - adult) Listen to songs such as "Wizards in Winter," "Rockin' around the Christmas Tree," and "Jingle Bell Rock" while lasers dance on the dome overhead.
WHERE:
South Orange Performing Arts Center, One SOPAC Way, South Orange, NJ
TICKETS:
To purchase tickets, visit
www.SOPACnow.org
or call 973.313.ARTS All Ages
WHEN: SUN 12/4 @ 4 PM & 7 PM
TICKETS: Tickets:$30, $40 General Public $25, $35 SOPAC Members
The Nutcracker
The New York Theatre Ballet Based on the Fairy Tale by E. A. Hoffmann Music by Peter Tchaikovsky Choreography by Keith Michael E. A. Hoffmann's fairy tale, The Nutcracker and the Mouse King, first premiered in 1892 with music by Peter Tchaikovsky and choreographer Marius Petipa. New York Theatre Ballet's production, choreographed by Keith Michael, is the only hour-long Nutcracker, presented by a professional troupe, in the metro area. It is perfectly suited to the attention span of younger audience members, yet sophisticated enough for the most discerning adult.
A CHRISTMAS CAROL
By Alan Menken, Lynn Ahrens & Mike Okrent Based on a story by Charles Dickens Directed by Michael Blevins
WHEN: November 25-December 11, Thursdays at 7:30 PM ("Family Night", with 2/1 "rush" ticket prices available at the door) , Fridays and Saturdays at 8 PM, Sundays at 2 PM, Wednesday, Nov 30 @2 PM and Wed. Dec 7 at 10 AM (school matinee), with an additional preview matinee on Friday, Nov 25 at 2 PM. WHERE
: Sitnik Theatre, David and Carol Lackland Center, 715 Grand Avenue, Hackettstown (on the campus of Centenary College)
TICKETS:
$22.50 and $27.50 with discounts for seniors and students. Tickets may be purchased online at
www.centenarystageco.org
or by calling the Box Office at 908.979.0900.
Charles Dickens' beloved Christmas classic,
A Christmas Carol
, comes to life as a musical extravaganza on the Centenary Stage this holiday season.
"A tonic for children and adults…a transfixing journey…," raved the
New York Times
about the show that ran for ten years in Madison Square Garden. Charles Dickens' classic gets the full Broadway treatment by the Broadway team of Alan Menken (
Beauty and the Beast, Little Mermaid
), Lynn Ahrens (
Ragtime, Seussical
) and Mike Okrent (
Crazy For You, Me and My Girl
).
A Christmas Carol
retains its emotional power and pure joy, thanks to the marvelously-told story by Ockrent and Ahrens, and the Menken/Ahrens score filled with beautiful melodies and emotional lyrics.
THE NUTCRACKER AND I WHEN: November 29 – December 31 WHERE:
George Street Playhouse
, 9 Livingston Avenue, New Brunswick
Soon-to-Be-Holiday Classic Recommended for Audiences Aged 10 and Up
Enjoy this nutty send up of
The Nutcracker
story featuring Tchaikovsky's glorious music with a hysterical new story and lyrics by the award-winning masters of musical parody Emmy Award winner Peter Brash and Gerard Alessandrini, author of the long-running hit
Forbidden Broadway
.
At a chaotic dress rehearsal for the local dance company's annual production of
The Nutcracker Ballet
, the lead dancer has an unfortunate accident with a prop Christmas Tree -- bringing new meaning to the old adage "Break-A-Leg!" When the pain killers kick in and visions of sugar plums begin to dance in her head, we're off for a wild adventure in Snow Globe City with a life sized Nutcracker (of course) and the Sugar Rush Fairy in hot pursuit. A wacky, wonderful holiday comedy -- complete with magic nuts and mistletoe!
Black Friday / Cyber Monday Holiday Special Get one free "Sugar Rush Fairy Voucher" with every The Nutcracker and I ticket you purchase redeemable for one complimentary Hot or Cold non-alcoholic beverage at our lobby concessions stand! Use the code SUGARRUSHFAIRY when you order tickets on Friday November 25th through Monday November 28th
Click here to purchase tickets or call the box office at 732-246-7717 The box office is open Friday November 25, Saturday November 26, and Monday November 28 12 - 6pm.
STUDENTS MEET THE ARTS $8 Student Tickets for Many Classical Music and Dance Programs
WHERE:
State Theatre, 15 Livingston Ave., New Brunswick
TICKETS:
For tickets or more information, call the State Theatre ticket office at 732.246.SHOW (7469), or online at
www.StateTheatreNJ.org
.
Explore the integration of Art & Science combine Art & Science in hands-on workshops that are fun (& educational)
Ages 5 & up welcome! Kids, Teens, Adults...
Imagination is more important than knowledge.
—
Albert Einstein
WHERE
: Hunterdon Art Museum, 7 Lower Center Street, Clinton 908.735.8415
935: Balloons WHEN: Dec. 4, 1:00 to 3:00 PM
COST
: $20 / $15 per session Learn about compression, combustion and Newton's Third Law of motion as you make your balloon-powered car and rocket.
936: Hot and Cold WHEN: Dec. 18, 1:00 to 3:00 PM
COST
:
$20 / $15 per session Paint with ice! Use water to bend and build a sculpture! Use temperature as your tool to make works of art as you learn about freezing, boiling and evaporation.
Let Your Fingers Do (More) Walking:
'Tis the season to be thankful – and to share our blessings with less fortunate.
Here's a nice way to celebrate this holiday season – make a "Thankful Tree" – details here.
MAKE A DIFFERENCE IN A CHILD'S LIFE… DONATE A NEW BOOK TO BOOKS FOR KIDS
Books for Kids: The library is collecting new and very gently used books for infants to Young Adults through December 11th. Books will be given to less fortunate children in NJ. Consider donating a book – collection box is at the entrance to the Children's Room.
Your family can also turn outgrown shoes into a gift for the less fortunate…check out how at
www.soles4souls.org
Share the book
New Old Shoes
to learn more.