Registration opens on Monday June 20th. Kids keep track the time they spend reading or listening to books (yes, pre-schoolers are most welcome as are audiobook listeners!)

All summer long, we'll have lots of programs, games, and prizes so stop by the library to get a schedule or look at our
online calendar
and check us out!
Teens

, we have a Reading Club for you as well starting June 20th – keep track of the books you read and earn chances for lots of terrific prizes!
Children and Teens Who Register by July 2nd will be entered in a prize drawing for a boogie board!
Another way to win!
New Jersey State libraries from across the state have partnered with the New Jersey Sports & Exposition Authority to encourage readers to
"Read Like a Library Champion."
Just log in the books you read at
www.njlibrarychampions.org
. Twenty-five lucky readers will win a family four-pack of tickets to attend the
WIGGLES BIG BIRTHDAY BASH
on Sunday, July 17. Deadline for entry is Wednesday, July 6. Discount tickets for select IZOD Center family shows are also available through
www.IZODcenter.com
, through Ticketmaster by using the code LIBRARY.
@ The Library: Programs in June:
Singing with Carol
(Families with children of all ages)
Wednesday June 22, 2011
10:00 to 10:45 AM and 11:00 to 11:45 AM
No registration required.
One world, many songs!
Join us and sing your way into the summer reading club!
Lego Club (For Grades K-2)
Wednesday June 22, 2011
1:30 to 2:30 PM
Lego Club (For Grades 3-6)
Wednesday June 22,
2011
3:00 PM to 4:00 PM
Registration for both begins June 8th.
Get together with other Lego-maniacs, share ideas and tips on building, and have a great time! Library Legos will be available for building.
(K-2 Parents and guardians, you are welcome to stay and build with your registered child. However, due to the nature of the materials, if you plan to stay we ask you to please make other arrangements for siblings younger than Kindergarten age.) Registration begins May 3 – please do not register pre-schoolers.
Click, Clack, Moo: Cows that Type
(For ages 3 and up)
Saturday June 25, 2011
10:30 to 11:15 AM
Registration begins June 10
Join us to hear the story and learn what Farmer Brown does about the cows' demands!
Story and craft.
Lunch and a Movie 'Gnomeo & Juliet'
Rated G (For ages 3 and up)
Wednesday June 29, 2011
1:30 to 3:30 PM
No Registration Required
Red Gnomes and Blue Gnomes do not get along except the two who fall in love! Who will win the "Garden Wars" when the Gnomes try and keep our star-crossed lovers apart? Bring your lunch or a snack and watch this hilarious movie by the producers of Shrek. No open top drinks, please!
Summer Reading Club Kick-Off 'THE GIZMO GUYS!'
(Suggested for ages 3 - 12)
Thursday June 30, 2011
7:00 PM to 7:45 PM
or
Saturday July 2, 2011
10:30 to 11:15 AM
No Registration Required – Please attend only one session.
Kick-off your Summer Reading Club with a rousing good time. Join the Gizmo Guys for juggling, jokes and antics that will keep you laughing all summer long!
Planning Ahead – Here's a Summer Summary – Weekly Programs Begin July 5th:
Tuesdays at 10 and 11:30 a.m. Craftacular (ages 3-6) registration begins June 21st.
Wednesdays at 2 p.m. Travel the World (grades 1-5) registration begins June 22nd, and from 1:30-3:30 Book Buddies (ages 3-8, especially siblings of our World Travellers), no registration required.
Thursdays at 10 and 11 a.m. Toddler Time (18 mo.-3) no registration required.
Thursday afternoons/evenings Performers for the Whole Family (ages vary) no registration required.
Fridays at 9:30 and 10:30 Baby Book Time (birth to 18 months) no registration required.
For full details and

to register

, see the July
Bridgewater Library Online Calendar
.
Teens:
Stress Relief Yoga
(For Grades 6 - 12)
Thursday June 23, 2011
5:00 to 6:00 PM
Registration begins June 9.
School's out and finals are over! Get a relaxing start to your summer as an instructor from Gurukul Yoga leads you through yoga exercises to help reduce the stresses brought on by the end of the school year!
A release form must be signed before participating in this program. Forms are available at the Youth Services Reference Desk.
Teen Advisory Board Meeting
(For students entering grades 6 - 12)
Tuesday June 28, 2011
6:30 to 7:30 PM
Registration begins May 24.
Do you want to make a difference at your library? Do you have suggestions for programs, new books and movies? Then come to the T.A.B. meeting. Community service hours will be awarded for attendance.
Make a Difference @ the Library --
Volunteer Opportunities for students entering grades 5 – 6
Wednesday July 6, 2011
7:00 PM to 8:00 PM
Attention students entering grades 5 and 6, here is your opportunity to make a difference by volunteering at the library. Volunteer hours will be limited to the above listed dates and times.
Registration begins June 6.
@ the Library – Displays & Materials:
Travel Far, Pay No Fare
– Read Around the World with our books displayed atop the magazines.
Father's Day
and
Flag Day
books are atop our holiday section.
Our Parent-Teacher Display by the Early Reader shelves has books and DVDs on "
Positive Discipline
."
Story Time Theme Kits:
Parents –
Looking for a way to enrich your children's summer? The Bridgewater Library has a collection of
Storytime Theme Kits
featuring over 50 different subjects. These engaging and fact-filled curriculum support kits are designed to help educators, childcare providers and homeschoolers teach popular preschool and kindergarten topics, but they're also a perfect way for parents, grandparents or caregivers to "dive into" a topic with children during the summer months!
Digging in the Dirt
Storytime Theme Kit is one kit that is perfect for inspiring hands-on exploration this summer! Some other popular themes are Sea & Seashore, Rain Forest, Toddler Music, Potty Training, Dinosaurs, Birds, and Going to School.
What you need to know:
· Each kit contains approximately 8-12
fiction and non-fiction books; audio-visual materials; 1 or 2 flannel board activities; and a workbook with suggested activities, songs and crafts related to the theme.
· Storytime Theme Kits are available at the Bridgewater Library (and the Hillsborough branch, too) and may be reserved by phone or in-person. (Online holds or reservations are not available.)
· Kits are designed for children ages 2-6, but some subjects can be used with children through the primary grades.
· Kits can be checked out for 14 days, but may be available for a second checkout.
·
Find a list of all of the available kits
here
.
· For more information, contact the Youth Services Reference desk and the librarians will be happy to help you choose and reserve or checkout a kit!
Around the Community:
Swing! at Washington Crossing Open Air Theater
http://www.dpacatoat.com/mainstage.html
June 17, 18 and 19, 2011
June 24, 25 and 26, 2011
"Two thirds rhythm and one third soul." That's how Fats Waller defined the uniquely American form of popular music and dance known as "swing." Shattering ethnic and cultural barriers and generating specialty styles such as Jive, Swing, Lindy Hop, West Coast Swing, and Hip-Hop Swing, Swing! celebrates this remarkable diversity to the beat of the most exhilarating songs of the period.
Saturday, June 18 HOME DEPOT KIDS' WORKSHOPS

The Home Depot Kids Workshops offer an opportunity for your young builder to create useful and educational projects. In this special Father's Day Workshop, your child can make a
Lil Toolbox—great for Father's Day!
The workshops teach children do-it-yourself skills and tool safety, while at the same time helping to instill a sense of accomplishment. Additionally, this fun time allows for quality one-on-one time between adults and children. In addition to the newly constructed project kit, each child receives a kid-sized orange apron, similar to The Home Depot associates' aprons, and an achievement pin.
WHERE
: The Home Depot, Bridgewater and other locations
WHEN
: 9:00 AM - 12:00 PM
WHO
: Ages 5-12 with a parent.
HOW
: No registration - just come by!
COST
: FREE.
For more info: Call the store at 908.222.7700. More info also available at
www.homedepot.com
.
Saturday, June 18 FREE MAKE-IT TAKE-IT EVENT

Come to Michaels to create a
Father's Day Key Chain
! While supplies last.
WHERE
: Michaels, Bridgewater and other Michaels locations.
WHEN
: 10:00 AM - 12:00 PM
WHO
: Ages 3 and up.
HOW
: Just drop in during the craft time listed.
COST
: FREE.
For more info: Call Michaels at 908-490-1144.
Annual Theater Project Jr. Workshop and Production to Rehearse Late-June Through Mid-August, Culminating in Public Performances August 19-21
THE WIZARD OF OZ
WHEN: Saturday, June 18, from 12 noon to 5 PM
WHERE:
Calgary Lutheran Church, 108 Eastman Street, Cranford
WHO:
The program is open to youths ages 10-18, and admission
is by audition only
. Workshop enrollment is limited.
TUITION:
$125 plus a $75 materials fee, totaling $200.
The workshop will consist of
eight
weeks of Tuesday through Thursday early evening rehearsals
, culminating in a
weekend of public performances
of
The Wizard of Oz
on
Friday evening, August 19, Saturday evening, August 19, and Sunday afternoon, August 20
.
To schedule an audition appointment and to ask questions about the workshop and production, interested parents or students may contact the program's director, Mary Iannelli, at
StageDoor13@gmail.com
or
973.716.6654
. More information on The Theater Project is available at
TheTheaterProject.org
.
Workshop participants will learn acting and vocal techniques, character development, presentation skills, stage makeup and more. The young thespians will also experience the technical side of theatrical production, including stage management, set design and construction, lighting design, and more. In addition, students will learn and participate in the important behind-the-scenes fundraising and marketing side of theater through the selling of tickets and program advertisements, promotion and more.
This week at the Environmental Education Center:
190 Lord Stirling Road, Basking Ridge. Registration required. Register online at
www.somersetcountyparks.org
under the Naturalist programs, or call 908-766-2489.
Loon for a Day
- (Ages infant-5 with parent)
Can you hold your breath for three minutes? Fly 60 miles per hour? Yodel? The Common Loon is a symbol of the wild North. Learn about this ancient water bird through hands-on activities, a hike, and a loony craft.
$10 per pair/$5 per additional child Course Code: 51656 Monday, June 20 10:30am-11:30am
A Hummingbird's Life
(Ages 4-6) Spring brings new life to the swamp. Our summer birds return after being away for the winter. One little bird "flys" its heart out to come north and lay eggs – the hummingbird. We will look at the life of a hummingbird and try some of their challenges. $10 per person
Course Code: 5127 Tuesday, June 21 4:00pm-5:00pm
June Bugs
(Ages infant-5 with parent) Kids will explore the trails searching for those cool critters that make some of us jump, squeal, and run! Program will include outdoor activities and insect games. $10 per pair/$5 per additional child Course Code: 51373 Wednesday, June 22 10:30am-11:30am
June Bugs
(Ages 4-6) Kids will explore the trails searching for those cool critters that make some of us jump, squeal and run! Program will include outdoor activities and insect games. $9 per person Course Code: 51373 Thursday, June 23 4:00-5:30pm
Hollywood's Fantastical Science
(Ages 7-9) Lights! Camera! Science! In the world of Hollywood it is hard to tell fact from fiction. Investigate Tinsel Town's great movies and discover the natural science behind the set! Stars, meteors, and planets will be covered. $9 per person Course Code: 51665 Thursday, June 23 "Star Wars" 4:00pm-5:30pm
Camping In and Out
(Ages 4-6)Have an entire weekend camping trip in one afternoon. We will pack our gear, pitch our tent, tell some stories around the 'campfire', and make S'mores. Bring a sleeping bag or blanket! $15 per person Course Code: 51227 Sunday, June 26 1:30pm-3:30pm
ARCADIA
closes on Broadway on June 19, but if you missed it, you get another chance when the Actors Shakespeare Company performs the Tom Stoppard play 3 performances only…and it's FREE! This is a fascinating play – perfect for older kids and teens with an interest in theater, math, science, history, or literature.
PRESENTS
ARCADIA

By Tom Stoppard
An ASC at NJCU Lab Project
Bethany Reeves, Project Director
THREE PERFORMANCES ONLY!
WHEN: Wednesday, June 22, & Thursday, June 23, 7:30 PM




WHERE: West Side Theater, 285 West Side Avenue, Jersey City




ADMISSION: Free
ASC IN THE COMMUNITY
WHEN: June 26, Sunday at 1:30 PM; Pre-Show Talk at 1:00 PM
WHERE: Congregation B'nai Jacob, 176 West Side Avenue, Jersey City
ADMISSION: Free Information: 201.200.2390
www.ascnj.org
Admission to all Arcadia events is free and open to the community.
Arcadia
explains in laymen's terms the concepts of several math and science theories and has become a popular teaching tooling, according to Ms. Reeves.
"In
Arcadia
, chaos theory and fractals, the limitations of Newtonian physics, entropy and the second law of thermodynamics, become sparkling areas of exploration and discovery pursued by passionate, witty characters. Math is exciting, and the people who do it are explorers," Ms. Reeves says. "The play explores the very human impact of abstract ideas and the ways they can enrich our understanding of the world around us," she adds.
"In addition to its fascination with math and physics, the play delves into the clash between classical and romantic aesthetics and temperaments, features poetry of both Shakespeare and Byron, and notes how sex, 'the attraction that Newton forgot', can upend just about anything, anytime," said Ms. Reeves, quoting from the play.
Saturday, June 25| 11:00 AM - 3:00 PM at the Morris Museum in Morristown.
Rock & Roll Family Festival
School's Out! Bring the whole family for a rock star summer kick-off. Explore the exhibition
Jersey Rocks: A History of Rock & Roll
in the Garden State and enjoy fun drop-in activities all day, including crafts, art and music.
FREE for members | Non-members: $7/child, $10/adult




The Greek Amphitheatre on the campus of the College of St. Elizabeth in Convent Station is a beautiful place to watch theater. Bring a picnic and a blanket (or a stadium chair for your back) and watch the madcap meanderings of four daft people and a raft of fairies as they make mischief in the forest. Bring the kids; the performance is 90 minutes and involves lots of physical comedy. They'll love it…and you've introduced them to Shakespeare!
A Midsummer Night's Dream

By William Shakespeare
WHEN: June 22 - July 31; 4:30 PM twilight performances on select Saturdays and Sundays in addition to 8:15 PM performances Tuesdays through Sundays
WHERE:
Greek Amphitheatre, College of St. Elizabeth, 2 Convent Road in Morris Township, Convent Station
Get Directions
TICKETS:
$33 for adults and $17 for young people under 17. Children under 5 go free
For tickets or more information, call the box office at 973.408.5600 or visit
www.ShakespeareNJ.org
.
STNJ's annual Outdoor Stage production at the Greek amphitheater at the College of St. Elizabeth in Morris Township will feature the world's most popular comedy. This newly conceived, exuberant, 90-minute production will be perfect for children and families of all ages and will celebrate the 10th Anniversary of the Outdoor Stage in jubilant style. All ages will enjoy the antics of the fantastical characters that populate the magical forest in Shakespeare's comedy—from the mischievous spirit Puck, to the whimsical fairies, to the spellbound young lovers, to the hysterical "rude mechanicals" who want to put on a play, to Nick Bottom, the weaver, who wants to perform all the roles.
Or see it for free next month -- Trilogy Rep and Bernards Township Parks and Recreation will present it in the Pleasant Valley Park amphitheater at 8 pm. July 29, 30, and August 4-6:
Or you can take them to Moliere in Central Park NYC:
The School for Husbands
Today - Sun 7pm. Ending: Sun Jun 26 7pm Central Park (inside park at Central Park West and 103rd St) New York, NY (212) 252-4531
newyorkclassical.org
Subway: B, C to 103rd St (Central Park West)
The New York Classical Theatre produces a site-specific version of Molière's whip-smart comedy about a grumpy old miser, his never-been-kissed ward and her secret beau, with lush Central Park as their living stage. All performances are
free.
Suitable for ages 8 and up.
Thanks to
www.njartsmaven.com
and
warren.macaronikid.com
for some of these listings!
Let Your Fingers Do (More) Walking:
Have a reluctant reader in the house?
So did James Patterson, the best-selling author – ironically, his own son didn't like to read. So he partnered with librarians (including Bridgewater's own Judy Freeman -- who was a librarian at Van Holten School for 25 years and is now a nationally-known children's literature specialist) to create
Read Kiddo Read
. This website provides easy-to-read reviews of the best books for kids, broken down by age and genre, as well as videos, a blog, and interviews with authors such as Jeff Kinney (Diary of a Wimpy Kid) and Rick Riordan (Percy Jackson). They've just announced their
2011 Kiddo Awards
(for books most likely to turn kids into lifelong readers) as well as a Check them out!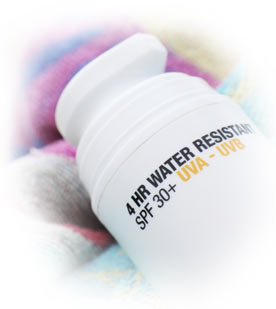 Summer is Sunscreen Season – but some of those sunscreens may not be safe.
On any given day, you might rub, spray or pour some combination of sunscreen, diaper cream, shampoo, lotion and maybe even insect repellant on your child's skin. Environmental Working Group surveyed more than 3,300 parents to find out what shampoos, lotions, bath soaps and other personal care products their children use. From the specific products named by these parents, they found that children are exposed to an average of 61 distinct chemical ingredients every day, many of which have never been shown to be safe for children by the government or the cosmetic industry's expert safety panel. This year's report also includes several great resources:
Sun Safety Tips
, an updated
Hall of Shame
and
Nine Surprising Truths about Sunscreen.
Learn more about choosing safe ingredients for your children.
Check out the
Environmental Working Group's Report
on the potentially-dangerous ingredients in your
sunscreen
(and
shampoo
). They also have a
comment on the FDA's new safety rules
.
Worried about your child's eating habits?
Dr. Bill Sears discusses the benefits of grazing and provides lists of healthy snacks and grow foods in
this article
from
The Costco Connection.
And, lastly, for something completely fun, check out
What is Gibberish?
– a Daily Wonder from Wonderopolis.org. You'll get a Pig Latin refresher course and explore other fun language games!