Outlawed!
All Drop-sided Cribs are BANNED by Government
If you're still using a drop-sided crib,
READ THIS
! After dozens of strangulation and entrapment-related deaths and injuries, the federal government has put its foot down on the subject of drop-sided cribs, proclaiming them illegal for sale in the U.S.
In an unanimous vote, the Consumer Product Safety Commission this month decided to make the manufacture, sale and resale of traditional drop-sided cribs illegal. Hotels may no longer provide them for their guests with infants, and daycare centers will have to replace the units with the safer, non-drop-sided versions. The ruling came earlier this month, after a decade of recalls on the cribs, which were found to be responsible for at least 32 infant deaths and may have caused at least 45 more fatalities of infants and toddlers. Read about this and other child safety issues at
http://safety.macaronikid.com/
@ the Library -- Programs for Children:
WHOOO's Out there on a Winter's Night? Owls from the Raptor Trust!
(For grades K-5) Wednesday January 5 from 4:30 till 5:30pmWhoooo's flying and hunting while you're
tucked in your bed? Join the Raptor Trust and learn about owls and their incredible nocturnal activity!
Registration Required.
Despicable Me
(Rated PG) (Suggested for children 6 and up) Saturday, January 8 at 10:30 am Gru, an aging super-villain, thinks that by adopting three young girls, his falling popularity at the hands of his nemesis, Vector, will be saved and what unfolds is an unexpected shift in attitude that will forever change the lives of Gru, Vector, and all three girls.
No registration required.
Lego Club K-2
1:30 pm - 2:30 pm session limited to grades K-2
Lego Club gr. 3-6
3:00-4:00pm session limited to grades 3-6
Saturday January 15, 2011. Get together with other Lego-maniacs, share ideas and tips on building, and have a great time! Library Legos will be available for building.
Registration Required.
Evening Storytime
(For families with children 3 and up) Tuesday Jan. 18, 7:00-8:00 p.m.
No
Registration Required.
Join us for family drop-in storytime and hear stories, songs and more!
Chapter Book Club
Wed. Jan. 19, 4:30-5:30 Limited to grades 3 - 4
Registration required.
Please Write In This Book by Mary Amato; illustrated by Eric Brace
If you love to read chapter books, this is the book club for you! Parents or caregivers of participants are welcome to join in the discussion. Please check with the youth services librarian at the desk if there's a problem reserving a copy.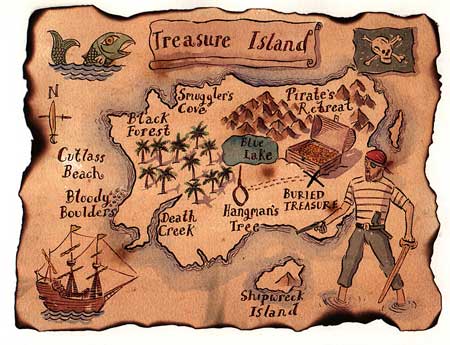 'TREASURE ISLAND' presented by the Trilogy Repertory Company
(For ages 4 and up) Saturday Jan. 22, 10:30-11:15
No
Registration Required.
Join Trilogy Repertory Company as they perform their version of Robert Louis Stevenson's TREASURE ISLAND! An exciting and interactive theater experience for young children!
Toddler Time resumes Wednesday January 12th at 10 & 11 a.m. and Thursday January 13th at 10:30 a.m. Baby Lap Sit resumes Thursday January 13th at 9:30. Family Story Time resumes Tuesday January 18th at 10 a.m. and 1:30 p.m. (NOT at 1 p.m. – there is an error in our printed calendar.) For full details on this and other programs, see the Bridgewater Library Online Calendar.
@ the Library -- Programs for Teens:
Teen Advisory Board Meeting
(For students in grades 6 – 12) Tuesday January 11, 6:30-7:30.
Registration Required.
Do you want to make a difference at your library? Do you have suggestions for programs, new books and movies? Then come to the T.A.B. meeting. Community service hours will be awarded for attendance.
Introduction to Scratch: Basic Computer Animation
(For students in grades 6 – 8) Saturday January 15, 10:30-11:30.
Registration Required.
Scratch
is a programming language that makes it easy to create your own animation. Learn the basics to get started, and save your work to continue the fun at home. If you would like to save your work please bring a memory stick (flash drive) or a floppy disk.
Talk It Up Book Discussion Group (
Limited to students in grades 5 – 8)Tuesday January 25, 7:00-8:00 p.m.
Registration Required.
If you love to read and talk about books, you are cordially invited to an hour of book talk and friendly company. Parents and parent substitutes are welcome to join in the discussion.
The Lion, the Witch and the Wardrobe
by C.S. Lewis Four English school children find their way through the back of a wardrobe into the magic land of Narnia and assist Aslan, the golden lion, to triumph over the White Witch, who has cursed the land with eternal winter.
Second Annual Teen Talent Show
Attention students in grades 6 – 12
Think you've got talent? The Bridgewater Library will be holding its second annual Talent Show! Prizes will be awarded in several categories. All students in grades 6 - 12 who are eligible for a Somerset County Library System Library Card are invited to participate. Refreshments will be served following the performances.
All acts must complete an application in person at the Bridgewater Public Library.
Only the first 20 applications received will be accepted due to time restraints.
Applications will be available beginning Monday, January 3rd 2011 and
MUST
be returned to the Bridgewater Library by 5:00 pm January, 28th 2011.
If you are not interested in performing but want to come and check out your friends' and classmates' talent, just
register to be a member of the audience on-line, or give us a call at 908-526-4016 ext.126 beginning January 3rd 2011. Audience members must be in grades 6 – 12.
@ the Library – Displays & Materials:
Past
Caldecott, Newbery, and Siebert Award-Winning Books
will be display on the bookcase near the big snowman bulletin board all month long. Tune into your TV or radio station on Monday January 10th to hear this year's winners! (We'll try to post them here as well by Tuesday.)
Check out
"New Year, New You"
with books and dvds on
nutrition, exercise
and
physical, mental, and emotional health
available atop our magazine shelves. And if your New Year's resolutions include becoming better at math, take a look at the ongoing
"Who Needs Math?"
display above the picture books section.
And for those of you who received ebook readers over the holidays, the library has ebooks (and e-audio) for checkout. Find them
here
or by selecting "digital media" on the search screen of our catalog at
http://catalog.somerset.lib.nj.us/search
.
Around the Community:
The Children's Museum
presents
Ahoy, Mate! A voyage to our Oceans
Sunday January 9, 2011 1-4PM plus many more programs this spring. Each program has interactive activities suitable for children ages 3 to 9. The schedule is in the useful websites section of this blog
http://bwlibys.blogspot.com
. A donation of $3 per child is requested. No charge for families in need.
Holistic Moms Network of Somerset County
presents
"Going Beyond Punishment and Rewards"
If you long for more harmony in your family while also instilling a sense of responsibility in your children without threat of punishments or rewards, this presentation by Elaine Geren will give you a glimpse of how you can begin on the road to making this wish a reality. Tuesday Jan. 11 from 7 – 9 p.m. in the Bridgewater Library Meeting Rooms. Free.
RSVP
requested.
Wellspring Community School will be hosting the second annual Holistic Education conference on Saturday, March 26, 2011. from 10:30-4:30. The theme will be
"Cultivating Children's Creativity"
with keynote speakers will be Dr. William Crain and Dr. Susan Engel. Discount
early registration
until March 21st.
The Frelinghuysen Arboretum
in Morristown hosts
Cabin Fever Movie Series for Children
Sunday, January 23 2 p.m. - 4 p.m. $5
Thought- provoking, environmentally-themed
movies
and excellent snacks shown on a big screen. Perhaps you will be inspired to take a winter walk through the arboretum's grounds before or after the film to shake those couch potato cobwebs away.
Here are a raft of activities for families and kids sponsored by the Morris Museum in Morristown during the month of January. Science, art, tours: Select the ones you're interested in and mark your calendars. Don't forget to go:
The Morris Museum offers a variety of fun and enriching workshops for children and families in January and February. Stop by any time during the session to participate in these workshops. Pre-registration is not required unless noted. Adults must accompany children. For more information, please call 973.971.3718.
Open Art Workshops
Thursdays 3:30 – 6:30 PM
$5/child plus museum admisssion. Appropriate for all ages
Join museum educators to create your own work of art. Drop-in anytime during the session to participate.
Jan. 6 Clay Gingerbread Men

Jan. 13 3D Snowman

Feb. 3 Chinese New Year Paper Lantern

Feb. 17 Snow Globe Scene
Super Science Saturdays
Saturday, Noon - 2:00 PM
$3/child plus museum admission Appropriate for ages 5 and up Families are invited to drop in and participate in hands-on science workshops. Children will be introduced to the scientific method as they conduct experiments and observe the results.
Jan. 8 Create your own working kaleidoscope

Jan. 15 Make your own glue

Jan. 29 Silly Slime

Feb. 26 Fingerprints
F-F-F-FILMS @ THE MORRIS MUSEUM IN JANUARY & FEBRUARY
Films! Films! Films! Family fun with films at the Morris Museum:
Family Films
Classic Cartoons
Saturdays, January 8 & 15, February 5 & 26
12:30 PM (30 minutes) Free with museum admission The whole family will enjoy watching cartoons on the big screen in The Theatre at the Morris Museum.
Science Film Series: Planet Earth
Saturday at 1 PM
(50 minutes) Free with museum admission Celebrate the diversity of our home, planet earth. See the acclaimed BBC series on the big screen in The Theatre at the Morris Museum.
January 8 From Pole to Pole

January 15 Mountains

February 5 Fresh Water

February 26 Caves
Thanks to Ruth Ross at
www.njartsmaven.com
for these listings.
Upcoming at
Raritan Valley Community College Theater
:
Junie B. Jones TheatreworksUSA Mon., Jan. 10 at 10AM & 12:30PM Grades: K - 5 ● Tickets: $6 & $7
Junie B. Jones is finally graduating from kindergarten and is ready for first grade, at last! But getting used to a whole new group of friends, a new teacher, and new glasses is challenging, even for the irrepressible Junie B.
Duck for President, Fancy Nancy & Other Story Books TheatreworksUSA Sun., Feb. 6 at 1PM & 3:30PM
An all-new musical revue featuring mini-musicals based on best-selling children's books (stories subject to change):
Duck For President, Fancy Nancy, Babymouse: The Musical, I Have To Go!, Leonardo, The Terrible Monster
and
Pirates Don't Change Diapers.
Let Your Fingers Do the Walking:
And just a reminder for those new to this blog, check out the "Wonder of the Day" at the
Wonderopolis
website! Each day they have a fascinating question for kids and adults alike – check out Wonder #67 "When Were Ice Skates Invented?" (you'll be surprised) and follow the "science of winter sports" link there to see some amazing short films. Teachers & schools can follow the "about us" link to learn how to put the Daily Wonder on their webpages. Wonderopolis.org is presented by the National Center for Family Literacy, a not-for-profit supporting literacy and reading for children and families.
Looking for more things to do or websites to explore? – check out our previous postings and access our links to area activities and interesting websites on the Bridgewater Library Youth Services blog at
bwlibys.BlogSpot.com
.