Note: This blog is no longer affiliated with the Bridgewater Library, but Carol Simon Levin ("Miss Carol") continues to blog about programs and area events as "Out & About in Bridgewater" on this site. Carol is eager to know what you use (and don't use) on this blog – please fill out this survey – Thanks!

The Somerset County Library System of New Jersey is launching a quarterly Youth Services electronic newsletter in January 2017. Sign up here http://eepurl.com/cfWDTT.

Though we haven't seen much snow yet, we can still have a "snowball" fight. Come to the Bridgewater Library for a Storytime/Craft and indoor snowball fight Tuesday at 10 a.m. or 4:30 p.m. We'll share stories and songs about snow, learn how to make plastic bag "snowballs" and then have a grand snowball fight. (Please bring any extra white plastic shopping bags if you have them – writing on them is ok.) If you can't make the program but want to make plastic pompom snowballs, you'll find directions here.
---
Games for all ages will be available.

---
STEM Saturday (Ages 4 and up)
January 7th
at WARREN Township Library
January 7th - 12:00 PM - 4:00 PM
Recommended for children ages 4 and up
No registration required! Just stop in between the times listed.
With your caregiver, drop in to this informal program. Stay a few minutes or several hours: defy gravity with your balancing skills; engineer a roller coaster; build simple machines with Legos; construct with Picasso Tiles or Straw Builders; create circuits with Snap Circuits; explore magnets; solve a math or science puzzler of the month.
Coming up @ the Bridgewater Library:
Click HERE to register for programs.
Around Our Community:
Legos Are Back! And the library has free MUSEUM PASSES.
Engineering Brick Art

Through February 26, 2017
The LEGO building block has sparked the imagination of artists from across the country. Engineering Brick Art features dozens of brick constructions, including pop art, architectural models, famous works of art, and much more. The show also includes interactive stations and fun facts about LEGO history. Now on view! learn more
Let Your Fingers Do More Walking…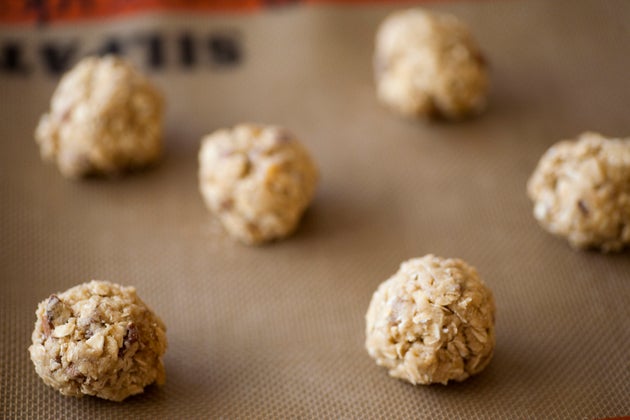 FDA Warns Against Eating Cookie Dough, But Not Because Of Eggs
CREDIT: KIRK MASTIN/GETTY IMAGES
Delicious, but best avoided until cooked. It's delicious and eating it is the best part of cookie baking. But the Food and Drug Administration wants us to stop consuming cookie dough. Not because of oft-maligned eggs, long linked to risks of salmonella. The culprit this time: raw flour.
The FDA is urging consumers to avoid snacking on uncooked dough or batter of any kind after an outbreak of E. coli bacteria that's infected at least 38 people in 20 states. The agency notes in a message this week that parents should be wary of homemade "play" clays and doughs — even if children don't eat it, the bacteria could be still be transmitted via their hands.
The string of sicknesses has been linked to flour that General Mills produced. The company has issued a voluntary recall of 10 million pounds it sold under the Gold Medal, Signature Kitchen's and Gold Medal Wondra brand names. Read MORE.