Having trouble viewing this email? Read it online.
(You will also find links to great websites for families there.)
MAKERFAIRE CONTINUES SUNDAY 11/8 AT BARNES & NOBLE
MORE INFO. http://www.barnesandnoble.com/h/makerfaire
@ the Library
Storytimes, Toddler Times, & Baby Times resume November 3rd. Storytimes (Tues. 10 & 1:30), Toddler Times (Wed. & Fri. 10), and Baby Times (Thur. 9:30)
No registration required.


Second Annual Picture Book Contest
Enter the Bridgewater Library's Second Annual Picture Book Contest for a chance to get your picture book made into a hardcover book and added to our library's collection! Pick up a blank book at the library and return your book by Dec. 1st. We'll have a reception for all the authors/illustrators in January!
Want Inspiration? Sign up for one of these programs:
Create Your Own Picture Book! (Grades K-2) Saturday, November 14, 2015 10:00 AM - 10:45 AM Registration Required.
Create Your Own Picture Book! (Grades 3-6) Saturday, November 14, 2015 11:00 AM - 11:45 AM Have you ever wanted to write and illustrate a book? We'll show you how! Leeza Hernandez, author and illustrator of Dog Gone!, will teach us how to make a picture book—from the idea stage to the finished product! Participants will be given blank books that can be entered into our Picture Book Contest.

LIKE TO DRAW?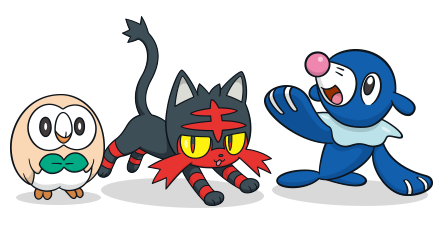 Pokémon Drawing (Ages 7-12) Wednesday, November 18, 2015 4:30 PM - 6:00 PM
Registration is required and begins Nov. 4th Edward Dippolito, freelance designer and artist, will be joining us for a workshop on how to draw Pokémon.
@ the Library for Tweens & Teens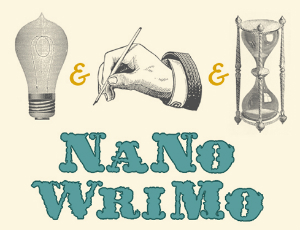 NaNoWriMo Contest for Teens (grades 7-12 ) Teens, can you write the best short story? Bridgewater Library is holding a National Novel Writing Month Contest for Teens. Whoever writes the best short story (10-15 pages) will win a $25 Amazon Gift Card.
Send all stories to Katie Salerno, ksalerno@sclibnj.org with the subject NaNoWriMo Contest. Make sure to include your name, grade, and school in your email. Stories are due Monday, November 30th. Winners will be decided by Monday, December 21st.

Tween Volunteers (Grades 4-6) Monday, November 09, 2015 7:00 PM - 8:00 PM Registration required and begins October 5. Make a difference by volunteering at the library! Help out with special projects and earn community service hours.

Tween Advisory Board (Grades 4-6) Tuesday, November 10, 2015 7:00 PM - 8:00 PM Registration is required and beings Oct. 11. Earn community service hours by making the library a better place for you and your fellow Tweens! Come tell us what books, movies, video games, and programs you'd like at the library!

Teen Advisory Board (Grades 7 - 12) Tuesday, November 17, 2015 7:00 PM - 8:00 PM Registration required and begins October 27th.
TEENS: YOUR OPINION MATTERS! Do you have suggestions for programs, new books, movies, or video games? Then come to one of our TAB meetings! Community service hours will be awarded for attendance and snacks will be served!
SHARE THE GIFT OF READING THIS HOLIDAY SEASON – DONATIONS OF NEW (OR NEW-LOOKING) BOOKS ACCEPTED THROUGH DECEMBER 7TH.
Around the Community:
Sensory-Friendly Event
WHEN: Friday, November 13, 7PM
WHERE: RVCC Theatre, 118 Lamington Rd., Branchburg
TICKETS: $10
Tom Chapin comes to town to offer the first event of our sensory-friendly programming for 2015-16. These sensory friendly performances—this year, in music, theatre and dance—are designed especially for children with autism or related conditions who experience heightened sensory sensitivity, providing a safe and judgment-free space that is welcoming for all families. Seating is general admission, allowing families to choose where they want to sit.
Families who have not been to The Theatre at RVCC before are invited to stop by and visit the theatre space and explore the seating areas two hours before these shows. You also may visit in advance by making an appointment date (908.231.8801).
Friday, November 13 at 7PM
With hundreds of songs in his repertoire, Tom serves up a tasty mix of his family music, story songs, sing-alongs, old-time folk classics and a favorite song or two of his late brother Harry's.
This is a Sensory-Friendly Performance.
Cahoots NI
Sunday, February 21 at 1PM
Egg is told through the medium of physical theatre, illusion, & music. It is a sad, funny and delightful tale exploring the theme of "flying the nest."
Saturday, February 27 at 2PM
TICKETS: $15 General Admission
Combining stunning acrobatics, striking visual effects, physical comedy, and inventive choreography, Galumpha brings to dance a world of imagination, beauty, muscle and merriment.
CIRCUS SKILLS WORKSHOP FOR 4TH-8TH GRADERS @ MILE SQUARE THEATRE: REGISTER NOW!
Calling all 4th to 8th graders! Save the World, one circus act at a time!
MST's Circus Skills Workshop
WHEN: November 13, 6pm-9:30pm
WHERE: The Monroe Center, 720 Monroe Street, Room E216, Hoboken
TUITION: $75 (includes pizza and beverage)
ENROLL HERE (space limited)
Join Ringling Brothers-trained circus arts teacher and performer Adam Auslander for an exciting workshop where you'll learn juggling and physical comedy.
Adam will teach 4th grade to 8th grade students some mad circus skills. Students will be fed pizza and a non-sugar beverage. Parents and family members are encouraged to come back for the last 15 minutes of class to see what your circus performers have learned.
Parents, take a break:
MST also offers a 15% off dinner coupon at Clinton Social the night of the workshop. Drop off your circus performer, have dinner at CS, then return to see what they've learned!
ARTS/DEPARTMENT OF STATE, A PARTNER AGENCY OF THE NATIONAL ENDOWMENT FOR THE ARTS AND BY FUNDS FROM THE NATIONAL ENDOWMENT FOR THE ARTS, ADMINISTERED BY THE HUDSON COUNTY OFFICE OF CULTURAL & HERITAGE AFFAIRS, THOMAS A. DEGISE, COUNTY EXECUTIVE, AND THE BOARD OF CHOSEN FREEHOLDERS.
About Mile Square Theatre
Mile Square Theatre (MST) is the leading professional Equity theatre in Hudson County. Since 2003, MST has presented full-scale productions for adults and children, in addition to providing theatre education programs. Under the artistic direction of Chris O'Connor, MST receives support from The Geraldine R. Dodge Foundation and the Hudson County Division of Cultural Affairs. For company information, please visit www.milesquaretheatre.org
Observatory in November -- Thankfulness begins with our stars...
Admission: $8 for one show, $14 for two shows on the same day!
RVCC Planetarium | 118 Lamington Road | North Branch |
Saturdays, November 7, 14, & 21
3:00 pm & 7:00 pm AstronoMyths:
The Autumn skies are full of myth and science. Learn some of the Greek mythology associated with the constellations, then look beyond the stories to discover the deep space objects hidden within: binary star systems, star clusters, and giant galaxies.
(Recommended ages 8 and older)


Saturday evenings,
as long as it's clear, you can find a staff member opening the
Observatory. Free to all, but call ahead to make sure the weather is permitting!
Please call 908-231-8805 if you would like to check.

Sunday, November 22nd
Perfect Little Planet 2:00

A family from another solar system is seeking the perfect vacation spot. Fly over the surface of Pluto, our best known dwarf planet; sail through the rings of Saturn; feel Jupiter's lightning storms; and walk on the surface of Mars. Which destination will the family choose?
(Recommended for ages 6-12)
Earth, Moon, and Sun, & Coyote 3:00 Coyote has a razor-sharp wit, but he's a little confused about what he sees in the sky. Join this amusing character (adapted from Native American oral traditions) in a fast-paced and fun, full-dome show that tells Native American stories, explores lunar phases, eclipses, and other puzzles, and examine how humans learn through space exploration. (Recommended ages 8-12) Call 908-231-8805 for reservations (Highly Recommended!)

The Sky Above Sunday, November 22nd 4:30 pm A planetarium show for families with children on the Autism Spectrum or with other developmental disabilities.
All ages are welcome to this one-hour sensory-friendly program. The show will provide a comfortable and judgment-free space that is welcoming to all families. The doors will remain open so that children will be able to come and go. Lights will be left dim and audio will be lowered and at a consistent level. The sky show will include: music, videos, planets, the Moon, constellations and laser lights. All material is presented on a very basic level.
Ticket Price: $8.00 per person Call 908-231-8805 for reservations! (Highly Recommended!)

LET YOUR FINGERS DO MORE WALKING…
Being Left Out Hurts: Moms, Stop 'Social Engineering'
By Lisa Barr
... the camp buses were leaving for an overnight camp in the Midwest, and one Mom somehow had access to get on one of the buses before departure. She literally managed to rope off (save) an entire section for eight 11-year-old girls. She stayed on the bus while the "Chosen 8" boarded and sat in their "designated" seats. Another girl, a new camper, got on the bus, who was the same age, and asked if she could join "those" girls. The Mom responded: "I'm sorry, but it's reserved" and then she got off. Read
MORE