Having trouble viewing this email? Read it online.
Bridgewater Library will be open on President's Day Monday February 16th from 9-5 p.m.
Not sure if the library is opening on time/closing early? Check for a message on the website at www.somerset.lib.nj.us
or call 908 526-4016.

Jack Hanna's Into the Wild Live presented by Nationwide
Presidents Day | Mon, Feb 16 at 10:30am, 1pm, & 3:30pm | Buy tix >
State Theatre Family Day | Complete lineup of Family Day events >
Check out more President's Day events in the Around the Community section below.
Upcoming Programs for Kids at Bridgewater Library:
Rocket Readers
(for grades 1 – 2) Tuesday, February 17 From 4:30 – 5:30 Registration required and begins January 20. W
e will discuss a book, play some games or create a story related craft. Students should read the book prior to the program. Copies of the books will be available at the Youth Services Reference Desk.
Poppleton In Winter By Cynthia Rylant.
Join Poppleton the pig in three wintery adventures. Learn how he makes a new friend after an icicle accident, creates a bust of Cherry Sue, and gets a pleasant surprise from his pals.
Tail Waggin' Tutors (Ages 4+) Children Reading to Dogs. Thursday, February 19th 4-5pm. Registration in-person or by phone only. Registration begins January 29th. Repeats on Tuesday February 24th. Repeats Thursday March 5th. Repeats Thursday March 12th. Come to the Bridgewater Library for Tail Waggin' Tutors, where children will have the opportunity to practice their reading skills by reading a story to Xena the Therapy Dog, a friendly, eight-year-old chocolate labradoodle. Each child will have 10 minutes to read a favorite story to his or her new, canine friend.

Advocacy: Bullying, Zero Tolerance and Students with Disabilities Thursday, February 19, 2015 7:00-8:00 pm. Registration is required and begins January 22. Presented by Evelina Padilla, an attorney at Hinkle, Fingles, and Prior.
New focus on anti-bullying in schools has revealed the extent to which students with disabilities, particularly those with social disabilities, are victims of bullying. While new laws offer important protections, these laws can also be misapplied in some situations, causing a student with disabilities to be labeled as a bully. In this 90 minute program, attorneys will describe the regulations surrounding bullying and will discuss strategies to help ensure that bullying is appropriately addressed not only through reactive measures, but also pro-actively through the IEP.
The workshop is free and open to the public. Call (908) 526-4016 ext. 126 or register online. 1 1/2 professional development hours will be awarded to attendees.

Picture This: A Trip to Ancient Pompeii (Grades 1-6) Monday, February 23 4:30-5:30 pm. Registration is required and begins February 9. Journey with us to this ancient city! We'll learn about the eruption of Mt. Vesuvius and the destruction it caused and create Roman-inspired mosaics. (Note: some material might be too intense for some first and second graders.)

Lego Club (ages 5-12)Thursday, February 26th 4:30 - 5:30 pm Registration is required and begins February 12. Hey LEGO fans, here's a club just for you! Get together with other LEGO-maniacs, share ideas and tips on building, and have a great time!


Toddler Art Class (ages 2-6) Wednesday, February 25th 10:00-10:45 PM. Repeats 11-11:45 Enjoy the tactile wonders of paint, glitter, glue and more! Registration is required and begins on February 11th.


Toddler Dance Party (ages 2-6) Saturday, February 28th 10:30-11:15 AM. Read, rock and roll to your favorite toddler tunes! No registration required.

Family Night Storytime (All Ages) Monday, March 2 6:00-6:30 pm Wear your PJs to our all ages storytime! No registration required.

Storytime (For Ages 3-6, siblings welcome) Tuesdays 10:00 a.m. Second session at 1:30pm. Toddler Time (For Ages 18 months-36 months) Wednesdays, 10:00 a.m., repeats at 11:00 a.m. Also Thursdays and Fridays at 10:30 a.m. Baby Time (For ages birth - 18 months) Thursdays 9:30 a.m. No Registration Required for any of these. Join us for stories, songs, movement and fun! Please come to the program most age-appropriate for your child.
Toddler and Baby Times will resume the first week in March. Storytimes resume March 10th.

Alex & the Kaleidoscope Band! (ages 2-7) Friends of the Bridgewater Library Concert Series. Saturday March 7, 2015 11:00 AM-12:00 PM Ages 2-7 No registration is required. Alex & the Kaleidoscope Band create a fun and interactive experience that allows children and parents to get lost in the magic of music. The group describes their sound as, "it's Paul Simon meets the Beatles on the playground!"

Play Group (Birth to 3 years) Monday March 9th 10 a.m. No registration required. Come and play with toys, dance to music, and make new friends!
Maker March: Make Your Own Artistic Autobiography (Ages 5-11) Monday, March 9 4:30-5:30 pm. Registration is required and begins February 23. Usher in March with the colorful art of Lois Ehlert as we hear the story of how she became a children's book illustrator - then use pictures and scraps to make a collage of our own lives. Feel free to bring in photographs and/or magazine clippings of things that are important in your life to use in your creation.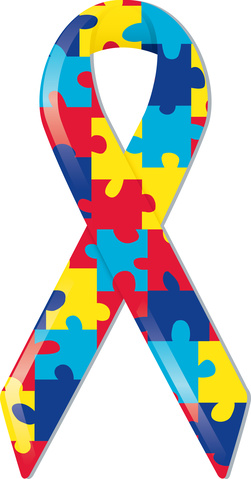 Sensory Friendly Sing Along (all ages) Saturday, March 14. 10:00-10:30 am. Registration is required and begins February 27. Relaxed performance designed for kids on the spectrum or other sensory and communication needs and others who do better in smaller, slow-paced programs.


Sing Along: Get A Move On! (all ages) Saturday, March 14 11:00-11:30 am No registration required. Warm up your muscles as we "shake our sillies out", "freeze" dance, and play parachute games on a cold March morning!


Upcoming Programs for Tweens & Teens at Bridgewater Library:


Filmmaking: Teen Video Challenge Saturday, February 21, 12pm-4:30pm, 13-18 years old. Registration is required and begins on January 23. You will make a 30-90 second commercial advertising the teen summer reading 2015 theme, 'Unmask.' You will be entered into a national contest for the best video. The winning party will split $150! You will learn the basics of filmmaking and editing video. You also will earn service hours for your time helping out the library. A signed waiver and signed entry form from NJ State Library are required. For more information about this challenge, please visit this link: http://www.njstatelib.org/services_for_libraries/consulting_services/youth_services/summer_reading/

Teen Advisory Board (Grades 7 - 12)Tuesday, February 24 7:00 pm - 8:00 pm. Registration required. TEENS: YOUR OPINION MATTERS! Do you have suggestions for programs, new books, movies, or video games? Then come to one of our TAB meetings! Community service hours will be awarded for attendance and snacks will be served!

Tween Volunteers (Grades 4-6) Monday, March 2 7:00 pm - 8:00 pm. Registration is required. Make a difference by volunteering at the library! Help out with special projects and earn community service hours.


Tween Advisory Board (Grades 4-6) Tuesday, March 10 7:00 pm-8:00 pm Registration is required. Earn community service hours by making the library a better place for you and your fellow Tweens! Come tell us what books, movies, video games, and programs you'd like at the library!


Everything You Need to Know About the Old SAT, the New SAT, the ACT, and So Much More(Grades 7-12 and parents) Thursday, March 12 7:00-8:30 pm. Registration is required and begins February 19.
Learn more about college preparation. This workshop is designed for high school students and parents. This informative session will cover:
· Early steps (freshman & sophomore year)of college preparation,
· PSAT / SAT / ACT Test Preparation
· How to effectively choose your colleges
· Strategies to best increase your chances for acceptance
· Scholarship and Financial Aid
· Open-ended Question & Answer Session
Presented by Susan Alaimo, the founder & director of SAT Smart and author of, SAT Smart: Strategies and Answers to the SAT. Ms. Alaimo has over 20 years of experience as an SAT teacher and college counselor.



AROUND THE COMMUNITY:

12 Fun Winter Activities for Kids
It's cold out there, but that doesn't mean the kids should be lumps on the couch. Show them these fun activities and they'll be running for their coats!

The Franklin Institute Exhibits the World's Largest Display of LEGO Art The Art of the Brick opens Saturday, February 7 and showcases more than 100 works…
VISIT SUPPORT EXHIBITIONS THEATRE ART CLASSES
Visit the museum for free (you still need to pay for theater admissions) using the library museum pass.
Presidents' Day
Monday, February 16
Have you heard the news? The Morris Museum will be OPEN on Monday, February 16 for Presidents' Day. We will be holding art workshops in our classrooms and a laser show in our theatre. All these great activities, plus a terrific array of kid-friendly exhibitions featuring dollhouses, trains, and LEGO building blocks. Come celebrate with us!
Studio Art Workshops:

Scrimshaw on Paper Workshop (Ages 6-8)
10:00am-12:00pm
$35 Members / $40 Non-members
Three-D Collage Workshop (Ages 8-14+)
10:00am-12:00pm
$40 Members / $45 Non-members
Adventures in Mixed Media (Ages 8-12+)
1:00-3:00pm
$35 Members / $40 Non-members
Please note that advanced registration is required for all art workshops.
Children's Theatre:
11:00am and 1:30pm
This incredible show returns with a dazzling display of laser magic to celebrate America's spirit of innovation, discovery, and exploration. Tickets: $10 Members / $12 Non-members.
Morris Museum | 6 Normandy Heights Road | Morristown | NJ | 07960
Call 908-231-8805 for reservations! RESERVATIONS HIGHLY RECOMMENDED FOR ALL SHOWS!
http://somerset.njaes.rutgers.edu/4h/pdfs/4h-2015-Astronomy-Adventure.pdf
2 FREE movie screenings for Customer Appreciation Day!

FROZEN Sing-A-Long | Sun, March 1, 2015 at 1pm
Sing along to the words of the Academy Award®-nominated film event of a generation with Disney's Frozen Sing-A-Long, a special sing along engagement presented free-of-charge as part of State Theatre's Customer Appreciation Day! Info >

Guardians of the Galaxy | Sun, March 1, 2015 at 5pm
Starring Chris Pratt, Zoe Saldana, and Bradley Cooper. Info >

Peter and the Starcatcher | Thu, Mar. 19 at 7pm | Tix >
www.growingstage.com boxoffice@growingstage.com (973) 347-4946.
7 Ledgewood Avenue Netcong NJ 07857
BRING THE FAMILY TO GO MAPLE SUGARING IN THE GREAT SWAMP!
The Children's Museum programs in the Cafeteria at the PeopleCare Center 120 Finderne Ave.Bridgewater, NJ 08807 908-725-4677
Stages Festival – Now in its 18th year, the New Jersey Theatre Alliance's Stages Festival offers free and discounted performances, workshops, play readings and behind-the-scenes events for all ages every March. Events are presented by professional Equity theatres; some take place at their theatres, and some take place in libraries, community centers, performing arts houses, senior centers and more. Pick up a brochure at the library or click here for a list of programs.
LET YOUR FINGERS DO MORE WALKING:
10 Ways Your Child With Special Needs Can Benefit From a Trip To The Library by: Karen Wang
Every day, 4.2 million Americans visit a library. Are you one of them?
Almost every town in America has a public library, but many families of children with special needs shy away from libraries, often for behavioral reasons. These are the families who could benefit the most from the library!
The truth is that patrons with disabilities are welcome at public libraries everywhere. Some libraries even offer a free delivery service to homebound patrons or a postage-paid books-by-mail service.
My family visits the local library at least once a week. Even before my son was diagnosed with autism as a toddler, the library was an essential part of his sensory integration and introduction to social skills and life skills.
Here are 10 life lessons that any family can learn at the library.
1. Library Behavior
I'm not saying that library visits are always peaceful, intellectual experiences – quite the opposite. In his hyperactive phase, my son was a screamer with an irresistible attraction to doors equipped with fire alarms. He ran wildly up and down stairs, through "employee-only" areas, in and out of elevators, and once got his hand stuck in an elevator door at the library. The solution was not avoidance – he needed more frequent visits. There was only one way for him to learn, and he learned.
The public library is an ideal place to start learning about public behavior, because the environment is generally quiet but designed for exploration. People learning how to speak can rehearse and practice scripts to request materials. Employees and volunteers are usually looking for ways to help patrons.
2. Find the play area
Most libraries have a children's area with toys where a higher level of noise is allowed. It is OK to visit the library for the cool toys – the books will get noticed eventually!
3. Get a library card
A library card is a physical reminder of community involvement. The only requirements for a library card are the ability to write one's name and proof of residency from a guardian. The library card allows patrons to use technology on site and check out materials in their own name. Acquiring a library card gave my son a sense of freedom and independence, and it was an important step in self-determination. By the way, I have all of his due date reminders and overdue notices sent to my email address so we can keep track of everything.
4. Executive function skills
Every week, we talk about our library visit:
What needs to be returned?
What would you like to look for?
How will you find it?
Will there be special programs today?
Will we go upstairs or stay in the children's area?
Do we have extra time to use the computers?
All of these questions help formulate a plan. Organizing the information makes the visit successful, because it establishes a cognitive process. When the cognitive process is repeated many times, it becomes a habit and eventually can be generalized to other areas of life. That is how my son learned executive function skills.
5. Finding materials
Even adults sometimes have trouble finding the biography section and deciphering the Dewey Decimal System. But it can be learned with the right motivation! First I taught my son to go to the library catalog and type in the keyword. Then he learned to write down the location and call number. Then I showed him how to read markers at the end of every row of books and find a book on a shelf. Somehow it is always a surprise to discover an entire shelf devoted to one topic. Because he looks for a book or DVD on a high-interest topic, he had the desire to learn – finding the item became its own reward.
To increase the challenge for my son, we often visit libraries in neighboring towns. Each library has a different layout and different titles on preferred topics. Even the smaller satellite libraries in larger cities have something interesting to offer!
6. Emerging literacy
The main lesson that my children have learned on our family library visits is that my husband and I value reading. They see us select a variety of books, they see us read, they hear us talking about what we are reading and would like to read in the future.
The library has books for all reading levels, including wordless picture books and audiobooks. My son often checks out a book along with the corresponding audiobook so that he can follow the text more fluently. For children who struggle with emerging literacy, frequent library visits are the best way to overcome fears, experiment with new material and become comfortable with books.
7. Developing interests
Dr. Temple Grandin has often written that supporting a person's unique interests is the first step to teaching job skills and life skills. The library is the perfect place to pursue those interests with books, instructional or informational videos, live concerts, hobby groups and guest speakers.
8. Storytime
Library storytime was not a successful experience for my children – it was a test of their personal limits. For most children, however, it's a fun, social and multi-sensory activity. Most libraries offer many different programs, such as game night, open craft sessions, Lego night and summer reading contests. There's something to fit every person's ability.
9. Volunteering
When my older son started first grade, I began volunteering for 45 minutes to 1 hour every week at the school library…with my baby in a sling. My older son began to see the library as a family operation, and my younger son, who has always been highly sensitive and has difficulty in noisy environments, felt that this was a place where he truly belonged. Volunteering with children is an excellent way to introduce ideas about work and to model community involvement. Even toddlers can learn how to push a book cart for re-shelving and scan books for check-out.
10. Anticipation
Often the library does not have exactly what we want. So I taught my children how to request an interlibrary loan and place a hold on a preferred title. The delayed gratification is satisfying!
Anticipation is a valuable emotional skill that can be taught through practice, and the library provides plenty of anticipation for the people, books and events that we will see there. Many individuals with neurological differences and developmental disabilities have difficulty identifying patterns, predicting outcomes and understanding context. The public library is a framework for all of those very necessary life skills.
When will you go to the library?
Written on 2014/10/28 by:
Karen Wang