Have you ever wa
nted to make your very own book – and have it in the library?
Enter Yours in Our Picture Book Contest!
Picture Book Contest Grades K-5 Entries due by Saturday December 6th.
Calling all aspiring authors and illustrators! If you picked up a blank spiral-bound book from the Youth Services Department during the month of November, we are eager to see what you did with your creativity to write and illustrate your own picture book. We'll select two winners (one from grades K-2 and one from grades 3-5) to become part of the library's picture book collection for you and your friends to check out! All entries must be submitted to the Youth Services Desk by Saturday, December 6 to be considered. Winners and runners-up will be on display in the lobby in January. Books that are not selected will be able to be picked up in February. (Blank books are still available if you haven't picked up one yet.)
Last Chance to Donate a Book for Books for Kids:
"This Holiday Season, Open Up a World of Possibilities..."
The Bridgewater Library will be accepting donations of new (and like new) books which will be distributed to children and teens throughout New Jersey who have limited access to books. Book donations can be placed in the container at the entrance to the Youth Services room of the Bridgewater Library. We thank you for taking the time to help give New Jersey's children a chance to explore the world of books.



Upcoming Programs for Kids at Bridgewater Library:
Storytimes resume December 2nd and run through December 18th.
Toddler Time (For Ages 18 months-36 months) Wednesdays, 10:00 a.m., repeats at 11:00 a.m. Also Thursdays, 10:30 a.m.

Baby Time (For ages birth - 18 months) Thursdays 9:30 a.m. No Registration Required for any of these. Join us for stories, songs, movement and fun! Please come to the program most age-appropriate for your child.
Toddler Dance Party (Ages 2-6)
Saturday, December 6 at 10:30 am No registration required.
Read, rock and roll at the library! Toddlers, ages 2-6, and their caregivers are invited to get their groove on at the library. Shimmy and shake to your favorite toddler tunes!
Jingle Bells: A Pony's Holiday Tale! (Ages 5-12) Monday, December 8th from 4-5pm. Registration is required and begins November 24th. Animal lovers! Join us for a magical tale about a very special pony, Jingle Bells! Our special guest will be Miss Margie from the Lord Stirling Stable. Bring all your questions about horses and ponies and stay to create a beautiful holiday craft!


Tail Waggin' Tutors (Ages 4+) Tuesday, December 9th repeats December 11th 4-5pm Registration in-person or by phone only. Children will have the opportunity to practice their reading skills by reading a story to Xena the Therapy Dog, a friendly, eight-year-old chocolate labradoodle. Each child will have 10 minutes to read a favorite story to his or her new, canine friend.
Lego Club on the Rug (for ages 5-12) Wednesday, December 10 From 4:30 - 5:30 pm. Registration required. Join us for a table free Lego experience: A smaller group, smaller space, and a whole lot of fun!
Lego Club (Ages 5-12) Saturday, December 20 From 10:00 am – 11:00 am. Registration required and begins on December 5. Get together with other LEGO-maniacs, share ideas and tips on building, and have a great time! Library LEGOS will be available for building, so you do not need to bring your own.
Play Group (Birth to 3 years) Monday December 15th. 10am. No registration required. Come and play with toys, dance to music, and make new friends! Repeats Monday December 29th.

Rocket Readers (Grades 1-2) Tuesday, December 16 From 4:30-5:30 Registration required. The Best Chef in Second GradeBy Katharine Kenah. A famous chef is coming to visit Mr. Hopper's second grade class, and everyone is excited about bringing in their family's favorite dish to share except Ollie, who loves to cook but cannot find a dish his whole family likes.



Advocacy: Transition from Early Intervention to Preschool Special Education Thursday, December 18 from 7:00 pm – 8:30 pm. Registration required. Presented by Shakira Linzey, MPH, Regional Family Support Manager Mid-Jersey CARES Regional Early Intervention Collaborative. This presentation will assist and prepare families for transitioning out of the NJEIS. The transition process is designed to help families plan for services or programs a child may receive once he or she turns three years old. This workshop will focus on children who are leaving early intervention at age three, who may be eligible for preschool special education services from their local school district. The workshop is free and open to the public. 1 ½ professional development hours will be awarded to attendees.


Family Holiday Singalong (All ages) Monday December 22nd 10-11 a.m. No Registration Required. We'll celebrate the holidays with seasonal tunes create a cacophonous chorus with our musical instruments!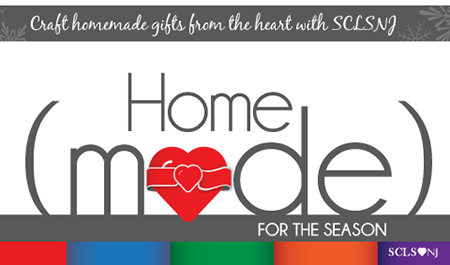 Check out our schedule of "make it yourself" programs here.


Programs for Tweens & Teens at the Library:
Tween Volunteers (Grades 4-6) Monday, December 1. 7:00 pm - 8:00 pm. Registration required. TWEENS: Make a difference by volunteering at the library! We need your help with special projects including creating bookmarks for young children, organizing and tidying up the Children's Room, and much more!

Tween Advisory Board (Grades 4-6)Tuesday, December 9 6:00 pm - 7:00 pm Registration required. Make the library a better place for you and your fellow Tweens! We'll talk about the books you're reading now, and your favorite movies and video games. You'll even get a chance to talk about what programs you'd like at the library! Community service hours will be awarded for attendance.


Teen Advisory Board (Grades 7-12)Tuesday, December 9 7:00 pm - 8:00 pm. Registration required. TEENS: YOUR OPINION MATTERS! Do you have suggestions for programs, new books, movies, or video games? Then come to one of our TAB meetings! Community service hours will be awarded for attendance and snacks will be served!


Practice SAT - Presented by Kaplan (Students in Grades 7-12)Saturday, December 13 9:00 am - 2:00 pm. Registration required .
Are you taking the SAT this spring? A free practice test is one of the best ways to get ready for the real thing! By taking this practice test, you will learn exactly what to expect on test day and receive a complete individual analysis of your results (which will be mailed to you 7-10 business days following the test). Don't forget a #2 pencil and calculator!
PLEASE NOTE: No admittance after 9:15 am.



Around the Community:
Through December 21, 2014 Fridays: 7:30pm
Saturday & Sunday: 4:00pm
Book by Stephen L. Fredericks & Perry Arthur Kroeger; Music by Peter Ilyich Tchaikovsky
Adapted from the ballet created by Peter Ilyich Tchaikovsky
The Growing Stage's original adaptation transforms the classic holiday ballet into a fully formed theatrical production laced with the music of Tchaikovsky. The mysterious Uncle Drosselmeir brings his niece, Clara, a very special gift, a Nutcracker. After the family has gone to bed, Clara sneaks downstairs to see her gift. As the clock chimes twelve, the adventure begins! Clara and the Nutcracker, who is really a prince, journey through the Land of Sweets, battle an army of mice, sail on the Lemonade Sea, rescue the Sugar Plum Fairie and finally reclaim the Prince's crown from the Dowager Mouse Queen and her inept son. It's a delicious holiday treat for the entire family!
Running time: 90 minutes with a 15 minute intermission.
Purchase Tickets
Free Museum Passes to Morris Museum available at the library.
thetheaterproject.org
Let Your Fingers Do More Walking:
Reading Harry Potter Gives Clues to Brain Activity
WASHINGTON — Nov 26, 2014, By LAURAN NEERGAARD AP Medical Writer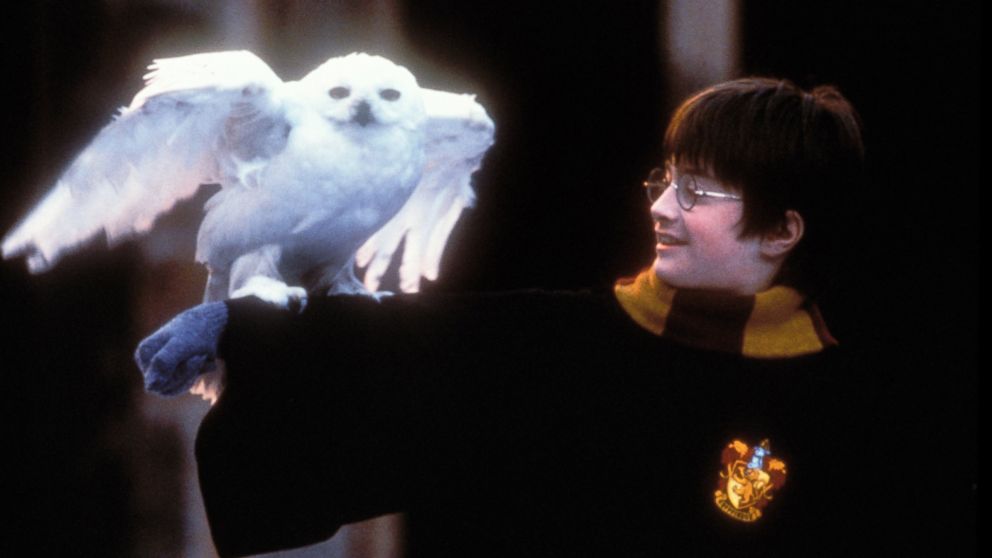 Daniel Radcliffe as Harry Potter in a scene from "Harry Potter and the Sorceror's Stone." Peter Mountain/Getty Images
Reading about Harry Potter's adventures learning to fly his broomstick activates some of the same regions in the brain we use to perceive real people's actions and intentions.
In a unique study, scientists who peeked into the brains of people caught up in a good book emerged with maps of what a healthy brain does as it reads.
The research reported Wednesday has implications for studying reading disorders or recovery from a stroke. The team from Carnegie Mellon University was pleasantly surprised that the experiment actually worked. Read more.