Having trouble viewing this email?
Celebrate the last week of summer -- Cool off during the dog days of August at Lepp Splash Park in Somerville.
** SPRAY PARK SUMMER OPERATING HOURS **
Currently, the timer is set from 10:00 am – 7:00 pm; seven days a week.
Programs for Children
@ the Bridgewater Library:
Family Movie Under the Stars: The Lego Movie (All Ages)
(All ages -- families welcome!)
Friday, September 5
7:30 PM (or sunset)
Registration required. Bring the whole family to the Bridgewater Library for an outdoor movie! The movie will be taking place on the library lawn, so please bring your own blankets, chairs, and snacks! In case of inclement weather, we will show the movie indoors.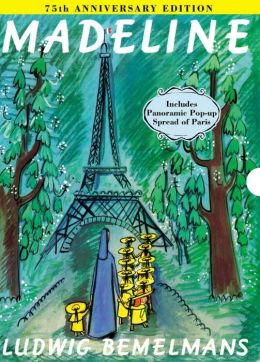 Celebrate Madeline's 75th Anniversary (Ages 4-10)Saturday, Sept. 6 From 10-11 am. Registration. Travel with us to that old house in Paris to celebrate the 75th anniversary of a young girl who never grows old! Enjoy stories and crafts and even a parade in two straight lines.
Storytime (For Ages 3-6, siblings welcome) Tuesdays 10:00 a.m. Second session at 1:30pm.
Toddler Time (For Ages 18 months-36 months) Wednesdays, 10:00 a.m., repeats at 11:00 a.m. Also Thursdays, 10:30 a.m.
Baby Time (For ages birth - 18 months) Thursdays 9:30 a.m. No Registration Required for any of these. Programs begin the week of Sept. 9th.

Tail Waggin' Tutors (All Ages) Tail Waggin' Tutors: Children Reading to Dogs Tuesday, September 9th 4-5pm. Registration in-person or by phone only. Registration begins August 19.

Come to the Bridgewater Library for Tail Waggin' Tutors, where children will have the opportunity to practice their reading skills by reading a story to Xena the Therapy Dog, a friendly, eight-year-old chocolate labradoodle. Each child will have 10 minutes to read a favorite story to his or her new, canine friend.


Family Night Storytime (All Ages) Tuesday, September 9 from 6:00-6:30 pm. No registration required. Wear your pj's to our all-ages nighttime storytime!

Play Group (Birth to 3 years) Monday, September 14. No registration required.
Come and play with toys, dance to music, and make new friends!

Rocket Readers (Grades 1-2) Tuesday, September 16 From 4:30 – 5:30. Registration required.
Pete the Cat: A Pet For Pete By James Dean
Garnering attention after painting a picture of his new pet goldfish, Pete the cat receives so many requests to make paintings for his neighbors that he devises an uproarious solution.
An exciting program for brand new readers! At each program we will discuss a book, play some games or create a story related craft. Students should read the book prior to the program. Copies of the books will be available at the Youth Services Reference Desk.


Picture This – Art Exploration for Kids: Tut, Tut: Mummies & Hieroglyphics: Celebrating Ancient Egyptian Art & Civilization (Grades 1-5) Wednesday, Sept. 17th From 4:30-5:30 pm
Registration required and begins September 3rd.
Step back in time to explore an ancient civilization with pharaohs, mummies, hieroglyphics and more!" Registration opens Wednesday, September 3rd.

Come to the children's department Sept. 19th and make your very own pirate hat!
Also check out our online language learning possibilities – Mango languages (for adults and school age children) and Little Pim (for birth-age 6). The library also has an extensive World Language Collection of books & media – ask a librarian for assistance.

Baby Loves to Boogie! (Ages birth to 18 months) Monday, September 22 at 4:30 pm. Registration required and begins on September 8. Babies get your groove on! Join us for this new program that unites creative movement and storytime songs. Caregivers please wear comfortable clothing and shoes as you will be moving just as much as your child!
Lego Club (Ages 5-12) Thursday, September 25 4:30 pm - 5:30 pm
Registration is required and begins September 11. Hey LEGO fans, here's a club just for you! Get together with other LEGO-maniacs, share ideas and tips on building, and have a great time!

Toddler Dance Party (Ages 2-6) Saturday, September 27 at 10:30 am. No registration required. Read, rock and roll at the library! Toddlers, ages 2-6, and their caregivers are invited to get their groove on at the library. Shimmy and shake to your favorite toddler tunes!

Music & Movement (Ages birth-3 years) Monday Sept 29, 9:45 am. Registration required and begins September 15.
Clap your hands, stomp your feet, and feel the beat of a fun, lively music class! Led by Beth Stone of Kids' MusicRound. Also at 10:30 a.m.


@ Bridgewater Library for Tweens and Teens:
Open Mic Night (For ages 13+) Thursday August 28 From 6:45-8:30pm
Registration required to perform and begins on August 14. Think you've got what it takes to get up on stage in front of your peers with nothing but your voice and guitar? Want to share your poetry, comedy, or original music? Not an artist, but would like to witness some of the most inspiring artists Somerset County has to offer? Then join us for this one of a kind experience, and help local musicians and writers have their voices heard.

Tween Volunteers (Grades 4 - 6) Monday, September 8
7:00 pm - 8:00 pm. Registration required. TWEENS: Make a difference by volunteering at the library! We need your help with special projects including creating bookmarks for young children, organizing and tidying up the Children's Room, and much more!

Teen Craft: Locker Accessories (Grades 7 - 12) Wednesday, September 17
6:30 pm - 7:30 pm Registration required and begins August 27
Come make unique mirrors and magnets to personalize your locker this school year! We'll provide the materials, you provide the creativity.

Practice PSAT - Presented by Kaplan (Grades 7 - 11) Saturday, September 20 9:00 am - 12:00 pm. Registration required and begins August 29
Are you taking the PSAT on October 15th or 18th? Here's your last chance to practice before the real thing! Even if you're not taking the real test this year, a free practice test is one of the best ways to prepare for the real thing. By taking this practice test, you will learn exactly what to expect on test day and receive a complete individual analysis of your results (which will be mailed to you 7-10 business days following the test). Don't forget a #2 pencil and calculator!
PLEASE NOTE: No admittance after 9:15 am.

Tween Advisory Board (Grades 4 - 6) Tuesday, September 23 6:00 pm - 7:00 pm
Registration required. Make the library a better place for you and your fellow Tweens! We'll talk about the books you're reading now, and your favorite movies and video games. You'll even get a chance to talk about what programs you'd like at the library! Community service hours will be awarded for attendance.
Teen Advisory Board (Grades 7 - 12) Tuesday, September 23
7:00 pm - 8:00 pm Registration required.
TEENS: YOUR OPINION MATTERS! Do you have suggestions for programs, new books, movies, or video games? Then come to one of our TAB meetings! Community service hours will be awarded for attendance and snacks will be served!

Want more info about upcoming programs? Check out the September calendar here.


Around the Community:
FREE SUNDAY @ HUNTERDON ART MUSEUM: CREATE A GIANT CHALK PORTRAIT WITH YOUR FAMILY
KATHERINE TRUBEK SUNDAYS ON THE TERRACE

Help us create a giant community chalk portrait outside at our next free Katherine Trubek Sundays on the Terrace event. WHEN: Sunday (Aug. 25) from 1 to 4 PM
WHERE: Hunterdon Art Museum, 7 Lower Center Street, Clinton
ADMISSION: Free
Come grab some chalk and show off your artistic talent! Future Katherine Trubek Sundays on the Terrace events are: Sept. 7, 21; Oct. 5, 19. All events run from 1 to 4 PM. This series is supported by a gift from the Trubek family.
This series honors Katherine Bell Trubek (1904-1991), one of the artist founders of the Museum. Her art is currently on display in our Artist Founders of the Hunterdon Art Museum show.
Family Fun
Artful Adventures
WHEN: Drop in anytime!
Join us on a trip around the world and through the ages. This series of self-guided tours and activities is available for families to enjoy at their own pace. Pick up your Passport to Adventure at the Museum information desk and choose from our many Artful Adventures activity guides. Once you complete your adventure, visit the information desk to collect a sticker for your passport.
WHEN: August 9 – September 27
WHERE: Boyd Park (New Brunswick, NJ), State Theatre, Crossroads Theatre, & Livingston Avenue, New Brunswick
ADMISSION: Free
732.729.0230 x201
Hub City Sounds is a performing arts series with events for all tastes, including family audiences! Held at various locations and times throughout New Brunswick, NJ. Please visit www.newbrunswickarts.org for more details.
www.morrisparks.net
from: http://www.findsomerville.com/pub/gen/eventspage

CIRCUS, CIRCUS, CIRCUS @ RVCC THIS WINTER: SUBSCRIBE NOW!
Posted: 12 Jul 2014 11:35 AM PDT
It's circus, circus, circus at RVCC this season. Circus from the Czech Republic; circus from Montreal and circus from China.
And, if physical theatre is your thing, since three shows make a subscription, you could tumble into some savings. No need to jump through hoops; just call the box office (weekdays, 11-4), download a subscription form, or order on-line.
So, stop clowning around and get your tickets to one or more of these spectacular shows today!
WHERE: The Theatre at RVCC, 118 Lamington Rd., Branchburg
908.725.3420
rvccArts.org
tickets
subscribe
Slapstick Sonata
Cirk La Putyka
WHEN: Saturday, Nov. 1 at 7 PM
Set to the music of Mozart, Handel, Shostakovich and others, this is an absurd yet poetic theater piece without text or words. Visual poetry meets physical comedy with a dash of contemporary circus. video
Timber!
Cirque Alfonse
WHEN: Friday, Mar. 6 at 7 M
Clearly off the beaten track, this show's creators designed unusual apparatus inspired directly from the forestry resources available on their real-life family farm. The experience feels and smells authentic. video
Cirque Ziva
Golden Dragon Acrobats
WHEN: Friday, Apr. 10 at 7 PM
A fast-paced, technically innovative and beautifully presented new show of an art form dating back more than two thousand years. video
If you attend the event, tell them you learned about it from the NJ Arts Maven! Subscribe to get free daily updates!
This posting includes an audio/video/photo media file: Download Now
RVCC Planetarium
Public Star Shows
Astronomy Shows & Laser Concerts
Free and Almost Free Places For Family Fun
in New Jersey And The Surrounding States 2014
Here are some of the amazing places in New Jersey area that the family can go for free, or at a very small cost. NJ and the surrounding states are abound with some wonderful places for families to have a break from the everyday routine. Each place is amazing and fun, definitely worth a visit! MORE.
PERFORMANCE CLASSROOM
Having offered theater classes for kids in Maplewood for the past four years, The Theater Project is expanding to offer classes in Union and Cranford, to serve a growing constituency.
WHEN: once a week for six weeks during October and November.
Classes will be limited to 15 students. Small classes enable every child to receive the time and attention each deserves. All the classes develop kids' confidence in themselves while they develop skills and attitudes that go beyond the stage. Whether they go on to Broadway or the board room, these skills will last a lifetime!
Parents can get more information about the introductory workshop by email at Education@thetheaterproject.org or by calling Education Director Daaimah Talley at 908.809.8865. Please visit our website atwww.TheTheaterProject.org.
The classes—Juggling, Puppetry, Glee and Improv—are designed to allow kids to have fun, build confidence and enjoy discovering new interests.
Juggling is perfect for children who like being active. Students will improve their coordination, concentration, and amaze themselves with how much they can do. NO EXPERIENCE REQUIRED. Instructor Louis De Lauro (right), an award winning NJ teacher, is the founder of Juggling for Life, a non-profit helping disadvantaged children learn to juggle and learn how to teach juggling.
Puppetry. Constructing and working with puppets allows even shyer children to experience the joy of performing though the character of the puppet.Instructor TBA.
Glee (Show Choir), is for children who want to develop singing skills coordinated with movement to express a song's lyrics and emotions. Gail Lou, a professional vocalist, actress and musician, brings her experience from films, stage and television to her teaching. She studied at Berklee College of Music and holds a degree in Vocal Music Performance from Montclair State University.
Improv This class emphasizes creativity, teamwork, and develops extemporaneous public speaking skills. Lulu French brings her love of theatrical improvisation and 10 years' experience to her classroom. She studied with the Upright Citizens Brigade in Chicago, and appeared in New York at Gotham City Improv and the Magnet Theater among others.
Thanks to Ruth Ross of njartsmaven.com for some of these listings.