PLEASE NOTE: ALL SOMERSET COUNTY LIBRARIES WILL BE CLOSED ON TUESDAY MAY 20TH FOR STAFF TRAINING and MONDAY MAY 26TH FOR MEMORIAL DAY.
Having trouble viewing this email?
Also we've gone to a new format, with just the titles of the programs, please click on the titles to read more and register.
Programs for Children @ the Bridgewater Library:
Please note, May 13th is the last storytime of the Spring session. The library is closed May 20th. Toddler Times & Baby Time end May 21st & 22nd.
Toddler Time (For Ages 18 months-36 months) No Registration Required. Wednesdays, 10:00 a.m., repeats at 11:00 a.m. Also Thursdays, 10:30 a.m. Baby Time (For ages birth - 18 months) No Registration Required. Thursdays 9:30 a.m.
Music and Movement (Birth to 3 Years)
Monday May 19th
.
10:00 AM & 11:00 AM (Ages Birth - 3 years) No registration required.
Toddler Dance Party Thursday May 29, 2014 4:30 PM to 5:30 PM (For ages 2 - 6) No registration required.Read, rock and roll at the library! Toddlers, ages 2-6, and their caregivers are invited to get their groove on at the library. Shimmy and shake to your favorite toddler tunes!

Lego Club (Grades K-6) Saturday May 31, 2014 9:30 AM to 10:30 AM. Registration is required. Hey LEGO fans, here's a club just for you! Get together with other LEGO-maniacs, share ideas and tips on building, and have a great time! Library LEGOS will be available for building, so you do not need to bring your own.
Special Needs Lego Day (All Ages) Saturday, May 31 from 11:00 am -12:00 pm. Registration is required. Program size is limited. Join us as we build and create with the library's LEGOs and Duplos and give kids with special needs experience with social interactions while encouraging creativity, cooperative play and fine motor skills. Siblings welcome.
Click HERE for the complete calendar of June events.


@ Bridgewater Library for Tweens and Teens:



Open Mic Cafe Night (Ages 13+) on Thursday May 22nd from 6:45-8:45pm. Registration required to perform.



TAB Meeting (Grades 6-8) Tuesday May 27th, 5:30 PM to 6:30 PM. TAB Meeting (Grades 9-12) 6:30 PM to 7:30 PM Registration Required. Do you want to make a difference at your library? Do you have suggestions for programs, new books, movies, or video games? Then come to one of our upcoming T.A.B. meetings! Community service hours will be awarded for attendance and snacks will be served!


Make a Difference @ the Library! (Volunteer Opportunities for Grades 5 - 6) Monday, June 9th 7:00 pm - 8:00 pm Registration required . Want more info about upcoming programs? Check out the May teen calendar here.


Around the Community:
KNUFFLE BUNNY: A CAUTIONARY MUSICAL
Script and lyrics by six-time Emmy Winner Mo Willems
Music by Grammy Award-winning composer Michael Silversher
Black Light Bunraku-style Puppetry created by the Growing Stage's Artist-in-Residence, Perry Arthur Kroeger
WHEN: through May 18 with performances Friday evenings at 7:30 PM, Saturday and Sunday matinees at 4:00 PM. WHERE: Historic Palace Theatre on Route 183 in Netcong
TICKETS: FUN-tastic Fridays with all tickets $15! Saturday and Sunday tickets are $20 for adults, $15 for children and seniors.
To purchase tickets, please visit our website at www.growingstage.com.You can always contact the Growing Stage Box Office at 973.347;4946 or email boxoffice@growingstage.com.
Group rates and Birthday Party packages are available.
KNUFFLE BUNNY: A CAUTIONARY MUSICAL follows Trixie, her father, and her favorite stuffed bunny on a trip to the laundromat. The trip brings wonder, excitement and joy to the lively toddler, until she realizes she has left her Knuffle Bunny back at the laundromat. Trixie does everything in her power to make her father understand the emergency, but her father fails to see the issue at hand. Throw in adventure, song and dancing laundry into the mix and you have the perfect show for a family friendly outing.
KNUFFLE BUNNY: A CAUTIONARY MUSICAL features the talents of six professional equity performers in the cast. Enhance your theatergoing experience with pre and post show-activities. Dates and Activities listed on our website.
BARNUM
WHEN: May 9 – 24; Friday and Saturday 8 PM; Sunday 3 PM
WHERE: Chatham Playhouse, 23 North Passaic Avenue, in Chatham
TICKETS: ccp.ticketleap.com. What happens when you set a Broadway musical at the circus? Let's just say you may want to "Join the Circus like you wanted to, when you were a kid."

LAST WEEKEND FOR BELOVED CLASSIC SET TO MUSIC ONSTAGE @ THE STROLLERS IN MAPLEWOOD
Little Women—The Musical
Adapted from Little Women by Louisa May Alcott
WHEN: May 2 – 17; Fridays and Saturdays, 8 PM; Sundays, 2 PM
WHERE: The Strollers @ The Burgdorff Center for the Performing Arts, 10 Durand Road, Maplewood TICKETS: $20; $16 seniors & students
Little Women, based on Louisa May Alcott's classic 1869 semi-autobiographical novel, focuses on the four March sisters—brassy, tomboy-like, aspiring writer Jo; romantic Meg; pretentious Amy; and kind-hearted Beth—and their beloved Marmee, at home in Concord, Massachusetts while the family patriarch is away serving as a Union Army chaplain during the Civil War. Intercut with the vignettes in which their lives unfold are several re-creations of the melodramatic short stories Jo writes in her attic studio. It is a heartfelt story about the importance of family and how life and love changes you. It is a family-friendly musical appropriate for ages 8 and up.

AMERICAN CLASSIC @ GEORGE STREET PLAYHOUSE


More info:
http://www.downtownsomerville.com/pub/gen/event/2602/fulltext
Cinderella in Morristown — See the magic of "Cinderella," complete with a pumpkin that turns into a coach as the New Jersey Ballet brings back its popular rendition of the classic story on Sunday. The fairy tale comes to life at the Mayo Performing Arts Center at 1:30 p.m. and 4 p.m. and includes narration so that it is suitable for ages 4 and up. The venue is located at 100 South St., Morristown. Tickets are $15-$25, call (973) 539-8008 or visit mayoarts.org
Walk n' Roll in Piscataway — For the eighth year running, supporters of the Children's Specialized Hospital will gather to walk, roll and stomp for pediatric care at Walk n' Roll, a fundraiser. Last year, the event raised more than $225,000 for Children's Specialized Hospital, which has 12 locations in the state and treats 22,000 children with various conditions including spinal cord and brain injuries, autism and developmental delays. Check-in starts at 8 a.m. Saturday for 5-mile, 2.5-mile, and 1-mile walk n' rolls, the first starting at 10:15 a.m. at Middlesex County's Johnson Park, followed by a free carnival with music, food and prizes. Violet Drive, Piscataway. Call (908) 301-5479 or visit childrens-specialized.org/walknroll.
SHREK THE MUSICAL
WHEN: May 16 - June 7, Fridays and Saturdays at 8 PM; Sundays 2 PM
WHERE: Barn Theatre located on Skyline Drive in Montville, NJ, just minutes off Exit 47 from Route 287
TICKETS: $24 (senior/student tickets are $22 on matinees only)
For more reservations, information or directions, call The Barn Theatre Box Office at 973.334.9320, or visit The Barn Theatre on the web at www.barntheatre.org
In a faraway kingdom turned upside down, things get ugly when an unseemly ogre—not a handsome prince—shows up to rescue a feisty princess. Throw in a donkey who won't shut up, a bad guy with a SHORT temper, a cookie with an attitude and over a dozen other fairy tale misfits, and you've got the kind of mess that calls for a real hero. Luckily, there's one on hand. His name is Shrek. (Above: Peter Ogrodnik and Danielle Meola Valencia; Photo by Tom Schopper)
Shrek the Musical is based on the Oscar® winning DreamWorks Animation Motion Picture and book by William Steig of the same name. Full of all-new songs and plenty of laughs, Shrek the Musical is part romance, part twisted fairy tale and part irreverent fun for audiences of all ages.
Also in West Windsor:
More info: http://www.mccc.edu/~humphrew/whatsnew/Shrek.html
WEST SIDE STORY at State Theatre
WHEN: Fri, May 30 at 8 PM; Sat, May 31 at 2 PM & 8 PM; Sun, June 1 at 2 PM & 8 PM
WHERE: STATE THEATRE, 15 Livingston Ave., New Brunswick
For tickets or more information, call the State Theatre ticket office at 732.246.SHOW (7469), or visit us online at www.StateTheatreNJ.org.
Tony® Award-winning librettist Arthur Laurents' Broadway direction is recreated for the tour by David Saint, the Associate Director on Broadway and the Artistic Director for George Street Playhouse in New Brunswick. The original Jerome Robbins choreography is reproduced by Tony® Award-nominee Joey McKneely (The Boy from Oz, The Life).
West Side Story tells the story of star-crossed lovers Tony and Maria as they struggle to rise above the hatred and intolerance that surrounds them. West Side Story soars as the greatest love sto
ry of all time and remains as powerful, poignant and timely as ever. The Bernstein and Sondheim score is considered to be one of Broadway's finest and features such classics of the American musical theatre as "Something's Coming," "Tonight," "America," "I Feel Pretty," and "Somewhere."
West Side Story is written by three theatrical luminaries: two-
time Tony®Award-winner Arthur Laurents (book) and multiple Tony® and Grammy® Award-winners Leonard Bernstein (music) and Stephen Sondheim (lyrics) in his Broadway debut.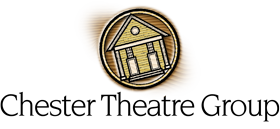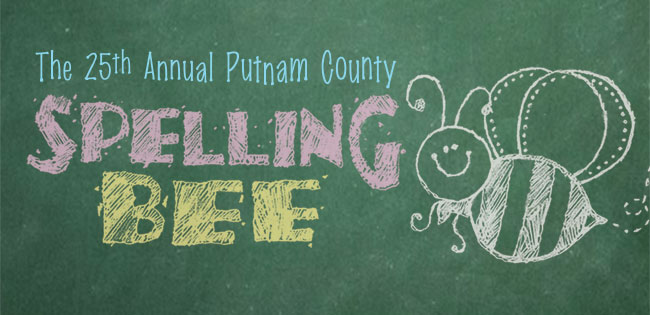 May 2nd - 18th at Chester Theatre Group
Six young people in the throes of puberty vie for the spelling championship of a lifetime overseen by grown-ups who barely managed to escape childhood themselves. Along the way, they learn that winning isn't everything and that losing doesn't necessarily make you a loser. A hilarious tale of overachievers angst set to music.
May 5 – August 16, 2014
Honeybees are responsible for at least 30% of the foods we eat everyday! Busy bees are the great pollinators of the world and are essential to so many aspects of our lives and culture. Celebrate the sweet story of these incredible insects and learn how vital they are to our survival and how you can help to protect and conserve bees and their habitats. Learn about the life cycle of a bee and how different cultures revere this tiny architect. Artists that will be featured in the exhibit include: Josie Rodriguez, Katja Loher, Marietta Patricia Leis, and Rose-Lynn Fisher, among others.
Elise Guidoux and Karen Koshgarian, To Bee or Not To Bee, Twelve concertina books enclosed in various cells of a hand constructed honeycomb, Image courtesy of the artists.
RELATED PROGRAMS (SEE LINKS FOR REGISTRATION AND TICKETING INFORMATION):
RVCC Planetarium
Public Star Shows
Astronomy Shows & Laser Concerts
Thanks to Ruth Ross of njartsmaven.com for some of these listings….
SCVTHS to Hold Little Steps Dance Camps and Dance Intensive
The Dance Department at Somerset County Vocational & Technical High School (next to the library) will be holding two programs during the upcoming summer break. The Little Steps Summer Mini Dance Camps will be held for children ages 3 – 6 and the annual Summer Arts Enrichment Program Dance Intensive will be held for students entering grades 6 – 9. Both programs are held in the air conditioned studios of Somerset County Vocational & Technical High School.
New this year, the Little Steps Summer Mini Dance Camps will cover classes in ballet, jazz, and creative movement. The Little Steps Summer Mini Dance Camps will run from July 7th to the 10th for children ages 3-4 and July 14th – 17th for children ages 5-6.
The annual Dance Intensive is a week of technique classes in Modern, Jazz and Ballet. All dancers will learn basic composition tools and concepts, as well as learning repertory from dance professionals. The Dance Intensive will run from July 21st to the 31st for students entering grades 6 – 9.
All camp programs are instructed by SCVTHS faculty and alumni. For more information and to register, please visit www.scvths.org or contact Maureen Glennon at (908) 526 – 8900 x7175 or mglennon@scvts.net.
Let Your Fingers do (more) Walking:
Are yours on this list?