Gung Hay Fat Choy Happy Chinese New Year
We just welcomed in the start of the Year of the Horse at the library with with stories, crafts and a festive parade on Thursday afternoon…
Next it is time for checking out a groundhog's shadow with:

Groundhog Day Shadow Play! (For ages 3-10) Saturday, February 1 at 10:30. Registration required. Whether or not Punxsetawney Phil sees his shadow, we can celebrate with stories, songs and crafts! (And let's hope that Phil doesn't see his shadow and we can banish this winter weather!!)

Dragon Dreams – Check out our giant dragon and great books in the lobby by the checkout desk!
Coming this week – Olympic Dreams
Check out the book display above the Children's Magazines!

The wintry weather has been playing havoc with our programs this year but this is what is planned for the next few weeks!
Programs for Children @ the Bridgewater Library:
Storytime (For Ages 2-6) No Registration Required. Tuesdays 10:30 a.m. Second session at 1:30pm. Join us for stories and songs for the whole family! This program is aimed at families and is designed for children 3 and up (younger siblings welcome.)
Toddler Time (For Ages 18 months-36 months) No Registration Required. Wednesdays, 10:00 a.m., repeats at 11:00 a.m. Also Thursdays, 10:30 a.m. Clapping and singing and listening to books... introduce your toddler to the beginnings of storytime!
Baby Time (For ages birth - 18 months) No Registration Required.
Thursdays 9:30 a.m. An interactive lap-sit program of songs, rhymes and a story designed to introduce your baby to language and promote early literacy.
This session runs through February 14th. Spring sessions begin March 4th.
Crazy 8 Math Club (For Grades 3-5) Wednesdays, January 22 - March 12 from 4:30-5:30 pm. Registration required. Join our new Crazy 8s club, where you'll build stuff, run and jump, make music, make a mess…a totally new kind of math club! We'll do mischief-making activities like Glow in the Dark Geometry, Bouncy Dice Explosion and Toilet Paper Olympics!
February 5th - M&M = Madness and Mayhem: Find out exactly how many M&Ms you can fit in a 1/3-cup, a 1/4-cup, and your own take-home prize bag!
February 12th - Spy Training: See if you have what it takes to be a spy, and break the codes to the clues to find the hidden treasure!
February 19th - Zip Line Zoo: Build a zip line for brave stuffed animals, then find out how playground swings really work!
February 26th - Time of Your Life: Find out what makes you tick. Race to do crazy stunts, "be" a clock, and see if you have the winning birthday!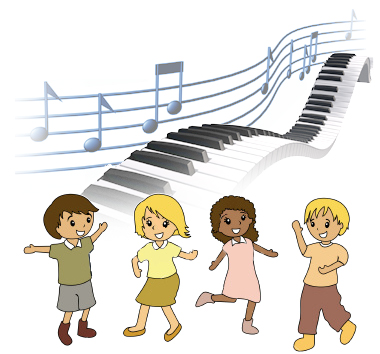 Music and Movement (Birth to 3 Years) Monday February 3, 2014 10:00 AM and 11:00 AM.
Clap your hands, stomp your feet, and feel the beat of a fun, lively music class! Led by Beth Stone of Kids' MusicRound.
Toddler Dance Party (For ages 2 - 6) Monday, February 3at 4:30 pm. Registration required and begins on January 17. Read, rock and roll at the library! Toddler, ages 2-6, and their caregivers are invited to get their groove on at the library. Shimmy and shake to your favorite toddler tunes!
Tail Waggin' Tutors: Children Reading to Dogs (For Children of All Ages) Tuesday, February 4th 4-5pm and again on February 11th. Phone or In-Person Registration Only. Registration begins Jan. 21st. Did you know that dogs like listening to stories as much as kids do? Come to the Bridgewater Library for Tail Waggin' Tutors, our new program where children will have the opportunity to practice their reading skills by reading a story to Xena the Therapy Dog, a friendly, six-year-old chocolate labradoodle. Each child will have 10 minutes to read a favorite story to his or her new, canine friend. Sign-ups will be on a first-come, first-serve basis.Therapy Dogs International (TDI®) is a volunteer organization dedicated to regulating, testing and registration of therapy dogs and their volunteer handlers for the purpose of visiting nursing homes, hospitals, other institutions and wherever else therapy dogs are needed. For more information, please visit www.tdi-dog.org.
Play Group (ages Birth to 3 years) Monday February 10th 10:00 to 10:30 am. No registration required. Come and play with toys, dance to music, and make new friends!
Life-size Candyland! (For ages 3+) Monday, February 10th 4:30 pm - 5:30 pm No registration. Did you ever want to climb inside the Candyland board and travel around through the Lollipop Woods, Peppermint Forest, and Chocolate Swamp? In our life-size version you will be the moving game piece! Your journey through the game board should take about fifteen minutes, drop in any time between 4:30 pm - 5:30 pm. Costumes are encouraged!

Drop-In Valentine's Craft (For ages 3 and up) Friday, February 14 from 10:00 am - 12:00 pm. No registration required. Celebrate Valentine's Day with a fun craft. Just drop in between the listed times to make a great craft to take home. One craft per child--while supplies last.

Afternoon Movie - Gnomeo & Juliet Rated G (For ages 3+) Friday, February 14 at 2pm. No registration required. Red Gnomes and Blue Gnomes do not get along except the two who fall in love! Who will win the 'Garden Wars' when the Gnomes try and keep our star-crossed lovers apart? Spend Valentine's Day watching this funny love story by the producers of Shrek.

Friends of the Library Concert Series: Simple Gifts Friday February 14, 2014 7:30 PM to 9:30 PM SIMPLE GIFTS
Two women playing twelve instruments! Performing Romanian, Klezmer, Greek, Irish, Scandinavian, Appalachian, and much more! This concert is FREE and everyone is invited to attend. No sign-up is needed.

Lego Club (Grades K-6) Saturday, February 15
10:30 am - 11:30 am. Registration is required and begins January 31. Hey LEGO fans, here's a club just for you! Get together with other LEGO-maniacs, share ideas and tips on building, and have a great time! Library LEGOS will be available for building, so you do not need to bring your own. Please Note: Parents are welcome to stay; however, younger siblings cannot be permitted to join this program.

Special Needs Lego Day (For ages 3-10) Saturday, February 15 from 2:00-2:45 pm. Special Needs Lego Day (For ages 11-18) Saturday, February 15 from 3:00-3:45 pm. Registration is required and Program size is limited. Join us as we build and create with the library's LEGOs and Duplos and give kids and teens with special needs experience with social interactions while encouraging creativity, cooperative play and fine motor skills. Siblings welcome. The LEGOs belong to the library, so parents are encouraged to bring a camera to take home a picture of the child's creations.

Rocket Readers: 'Penny and Her Song' (Grades 1-2) Tuesday, February 18 4:30-5:30pm Registration required.An exciting program for brand new readers! At each program we will discuss a book, play some games, or create a story related craft. This month's book:'Penny and Her Song' By: Kevin Henkes. Penny comes home from school eager to share her very own song, but must wait until the time is right to teach it to her parents and the babies. **Students should read the book prior to the program. Copies of the book will be available at the Youth Services Reference Desk.**

Olympic Gold (For ages 2-6) Thursday, February 20 10 am - 11 am Registration required and begins February 6. Celebrate the Winter Olympics with crafts, games and stories!
@ Bridgewater Library for Tweens and Teens:
Winter Lock-In: Super Smash Brothers Brawl (For grades 7-11) Friday, January 31 from 6:30 pm - 9:30 pm. Registration required and begins on January 10. TEENS: Get locked in the library after hours!!!!!! In this Winter edition of our Lock-In, we'll have a Super Smash Brothers Brawl tournament! Don't like video games? That's OK--we'll have plenty of crafts, games, movies, snacks, and other activities, too! No admittance after 6:45 pm. Advance notice required if teen must leave the program early.

Make a Difference @ the Library! (Volunteer Opportunities for Grades 5 - 6) Monday, February 3 7:00 pm - 8:00 pm Registration required . ATTENTION STUDENTS IN GRADES 5 AND 6: Here is your chance to make a difference by volunteering at the library! You can help the library with special projects including creating bookmarks for young children, organizing and tidying up the Children's Room, and much more!

Practice SAT (Presented by Kaplan) (For students in grades 7-12) Saturday, February 8 from 9:00 am - 2:00 pm Registration required and begins on January 17.
The March SAT date is right around the corner! A FREE practice test is one of the best ways to get ready for the real thing. By taking this practice test, you will learn exactly what to expect on test day and receive a complete individual analysis of your results (which will be mailed to you 7-10 business days following the test). Don't forget a #2 pencil and calculator! PLEASE NOTE: No admittance after 9:15 am.

Tween Olympic Party After Hours (Grades 4-6) Friday, February 21 From 6:00 - 8:00 pm. Registration required and begins on February 7. Tweens, grades 4-6, get locked in the library after hours! We'll be celebrating the Winter Olympics with our own versions of popular Olympic events, crafts, snacks and more! No admittance after 6:15 pm. Advance notice required if tween must leave the program early.
Open Mic Cafe Night (Ages 13+) on Thursday February 20th from 6:45-8:45pm. Registration required. Think you've got what it takes to get up on stage in front of your peers with nothing but your voice and guitar? Want to share your poetry, comedy, or original music? Not an artist, but would like to witness some of the most inspiring artists Somerset County has to offer? Then join us for this one of a kind experience, and help local musicians and writers have their voices heard.
Depending on registration, artists will receive ~ 10 minute slots to play music or recite poetry. Sign ups will be on a first-come, first-served basis. *Note: As ages of audience members range from children to adults, please consider the content of your performance. You will be asked to leave should your set contain indecent speech.

TAB Meeting (Grades 6-8) Tuesday Feb. 25th, 5:30 PM to 6:30 PM. TAB Meeting (Grades 9-12) 6:30 PM to 7:30 PM Story Well. Registration Required. Do you want to make a difference at your library? Do you have suggestions for programs, new books, movies, or video games? Then come to one of our upcoming T.A.B. meetings! Community service hours will be awarded for attendance and snacks will be served! Do you want to make a difference at your library? Do you have suggestions for programs, new books, movies, or video games? Then come to one of our upcoming T.A.B. meetings! Community service hours will be awarded for attendance and snacks will be served!
Want more info about upcoming programs? Check out February teen calendar here.
Around the Community:
The Adventures of Alvin Sputnik: Deep Sea Explorer Perth Theatre Company
WHEN: Friday, January 31 at 7PM
WHERE: The Theatre at RVCC, 118 Lamington Road, Branchburg
The seas have risen, many have perished and those who are left live on farms atop skyscrapers and mountains. A last ditch effort to save the human race requires Alvin Sputnik journeying down through the mysterious depths of the deep blue sea to find a new place for us to live. (AGES 8+) CLICK THE TITLE FOR MORE INFO.
The Snail and the Whale Tall Stories
WHEN: Saturday, March 1, 1 & 3:30 PM
A tiny snail hitches a lift on the tail of a huge humpback whale. The little snail is amazed by it all, but starts feeling very small in the vastness of the world. Then disaster strikes - the whale becomes beached in a bay... Can the tiny snail save the day? (AGES 4+)
Hatched Treehouse Shakers WHEN: Thursday, April 10, 10 AM,1:30 PM & 4 PM
Hatched is the original performance of a newborn chick emerging from her shell at sunrise to a strange and busy world. Performed through movement, handcrafted puppets, and very little human dialogue, the story is set amidst an American family farm. (AGES 2+) CLICK THE TITLE FOR MORE INFO.
www.groundsforsculpture.org 126 Sculptors Way, Hamilton NJ 08619
Don't forget – you can get free admission with passes from our MUSEUM PASS PROGRAM!
CHECK OUT OTHER GROUNDHOG DAY EVENTS HERE.
OWLS MORE TO YOUR LIKING? – GIVE A HOOT Saturday at the Scherman Hoffman Wildlife Sanctuary.
DIDN'T GET A TICKET TO THE BIG GAME? CHECK OUT AREA SUPERBOWL EVENTS FOR FAMILIES HERE.
TEEN FILMAKERS SOUGHT FOR YOUNG FILMMAKERS COMPETION AT THE THEATRE PROJECT
MORE INFO HERE.
Fun for Kids -- Volunteer Opportunity for Teens. Children's Museum programs January - April 2014. Teens, if you are interested in volunteering, please email somersetcminfo@gmail.com with the dates you are interested in.
For more info: http://childrensmuseumnj.org/
http://childrensmuseumnj.org/CMNJschedule.pdf
LAURIE BERKNER IS COMING TO OUR AREA!
Farmstead Arts at the KMS Farmstead is resuming classes with local artist and teacher Anita McKenna-Murphy for homeschooled children, after-schoolers and creative adults beginning February 5, 2014 at 450 King George Road in Basking Ridge, NJ.
Classes will be held in the historic Martin Room on Wednesdays with the first session being held on February 5th, 12th, 19th, and 26th. Tuition for all 4 classes is $125 and all professional artist supplies are included. Sessions will be held monthly. Students need only to show up ready to have some fun in a supportive and gentle setting. Register by phone at 973 590-8970 or e-mail at clubpob91@aol.com.

Presidents Day - Feb. 17, 2014
Sponsored, in part, by Colgate-Palmolive
Enjoy a fun-filled day of family-friendly entertainment spread across five venues—the State Theatre, the Hub City Big Top (heated tent), Crossroads Theatre, United Methodist Church, and George Street Playhouse...all centrally located right next to the State Theatre!
• Many free Performances
• Turtle Back Zoo:
Amazing Animal Adaptations
• Costumed Characters
• Kids DJ Rob Porter
• Food Truck
• New Brunswick Fire Department
• Photo Booth
• Hands-On Workshops
• Free Balloon Animals & Face Painting
• Colgate Bright Smiles Bright Futures®
Mobile Dental Van
• Games / Sand Art
• Coloring Station
on the STATE THEATRE STAGE...
10:30am,
1 pm & 3:30pm
Hub City Spectacular by Big Apple Circus
Brand-new live stage show of balancing acts, clown sketches, performing pups, and more.
Buy tix >
Click HERE for more information on the many shows and workshops. or CALL 732-247-7200, ext. 545 to register for workshops.
RVCC Planetarium
Public Star Shows
Astronomy Shows & Laser Concerts
Special Events

Night of Lasers
The Sky Above - a program for those with autism or other developmental disabilities.
Star Shows and Laser Concerts All shows run approximately 40 minutes.
Admission: $7 for one show, $12 for two shows on the same day Call 908-231-8805 for reservations!
MORRIS MUSEUM ANNOUNCES LEGO BUILDING WORKSHOPS FOR FAMILIES AND KIDS
LEGO® Building Workshops

6 Normandy Heights Road, Morristown
This winter, children and families are invited to participate in four fun and educational LEGO Building Workshops at the Morris Museum. These programs are being offered in conjunction with the Morris Museum's current exhibition The Brick Art of Nathan Sawaya, on view through March 9, 2014.
Piece by Piece Mosaic
WHEN: Saturday, February 22; Session 1: 10:00 – 11:00 AM; Session 2: 11:30 AM – 12:30 PM
COST: Members $6 / Non-Members $8.
To register, call 973.971.3706.
Registration is required and space is limited.
A materials list will be provided with registration. LEGO bricks may also be purchased through the Museum.
What designs can you dream up? Get inspired by The Brick Art of Nathan Sawaya and learn to create a LEGO brick mosaic. Appropriate for ages 6 and up.
Also at the Morris Museum Chocolate Festival February 8th!
EGG-ZIBIT: The Art, Science and Culture of Eggs Opening January 30, 2014
This winter, bring the family to the Morris Museum to unscramble the mysteries and marvels of the egg. Highlighting more than seventy-five examples of this incredible object, EGG-ZIBIT will explore the science of eggs, the simplicity and strength of the oval shape and the celebration of eggs in art, literature and holiday traditions. Be prepared to be dazzled by exquisitely decorated eggs and marvel at the many modern amenities that are inspired by this important object. More >
For more information, go to: http://www.morrisparks.net/ (above links won't work.)
REGISTER FOR WINTER/SPRING CLASSES @ THE ZIMMERLI ART MUSEUM IN NEW BRUNSWICK
ZAM SESSION FOR TEENS AND YOUNG ADULTS
WHEN: Saturdays beginning February 22 / 3 to 4:30 PM
This is an inspiring environment that can help high-school artists prepare for college. Aspiring and accomplished artists develop their skills in a museum setting under the encouraging eye of a professional art educator. Students draw from works in the Zimmerli's collection or, weather permitting, work outside on the grounds of the Rutgers campus.
For schedule, fee, and registration information, visit our website.
PLANNING AHEAD FOR SUMMER….
AND AT SOMERSET COUNTY PARKS:
Thanks to Ruth Ross of njartsmaven.com for some of these listings….