@ Bridgewater Library for Children
20,000 Leagues Under the Sea: Theatrical Radio Show Saturday November 2, 2013 10:30 AM to 11:30 AM Registration required. Raconteur Radio presents a theatrical radio performance of 20,000 Leagues Under the Sea. Kids and adults alike will have their imagination awakened on this deep sea adventure. Features a live sing-along of 'Whale of a Tale' and a post-show Q&A. PLEASE REGISTER ALL ADULTS AND CHILDREN. AGES 5 AND UP.
Tail Waggin' Tutors: Children Reading to Dogs (For Children of All Ages) Phone or In-Person Registration Only. Tuesday Nov. 5th & 12th. Did you know that dogs like listening to stories as much as kids do? Come to the Bridgewater Library for Tail Waggin' Tutors, our new program where children will have the opportunity to practice their reading skills by reading a story to Xena the Therapy Dog, a friendly, six-year-old chocolate labradoodle. Each child will have 10 minutes to read a favorite story to his or her new, canine friend. Sign-ups will be on a first-come, first-serve basis. Call 908 526-4016 x126 for reservations.

resumes week of Nov. 5th.
Storytime (For Ages 2-6) No Registration Required. Tuesdays Nov. 5th-Dec.17th, 10:30 a.m. Second session at 1:30pm. Join us for stories and songs for the whole family! This program is aimed at families and is designed for children 3 and up (younger siblings welcome.)
Toddler Time (For Ages 18 months-36 months) No Registration Required. Wednesdays Nov. 6th-Dec.18th, 10:00 a.m., repeats at 11:00 a.m. Also Thursdays Nov. 7th-Dec. 18th, 10:30 a.m. Clapping and singing and listening to books... introduce your toddler to the beginnings of storytime!
Baby Time (For ages birth - 18 months) No Registration Required.
Thursdays Nov. 7th-Dec. 18th, 9:30 a.m. An interactive lap-sit program of songs, rhymes and a story designed to introduce your baby to language and promote early literacy.
Lego Club (Grades K-6) Thursday, Nov. 7th 4:30 pm Registration required. Hey LEGO fans, here's a club just for you! Get together with other LEGO-maniacs, share ideas and tips on building, and have a great time! Library LEGOS will be available for building, so you do not need to bring your own.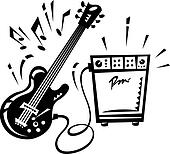 Friends of the Library Concert Series: Starfish! (ages 3+) Saturday, November 9 11:00-11:45 am Registration required. Get ready to rock with this five-piece band as they play such lively songs as 'Stop, Drop and Rock and Roll,' 'Air Guitar,' and 'The StarFish Stomp.' Starfish features life-long musicians (most of whom are dads) who aim to bring a little bit of rock and roll to the little ones. Visit starfishrocks.com for more information.
Music and Movement (Birth to 3 Years) Monday, Nov. 11th 10am. No registration required REPEATS AT 11:00 A.M. Clap your hands, stomp your feet, and feel the beat of a fun, lively music class! Led by Beth Stone of Kids' MusicRound.
Rocket Readers 'Katie Saves Thanksgiving' (Grades 1-2) Monday, November 11th 4:30-5:30pm Registration required. An exciting program for brand new readers! At each program we will discuss a book, play some games, or create a story related craft. This month's book: 'Katie Saves Thanksgiving' by Fran Manushkin
When a snowstorm causes the power to go out Katie and her parents think their Thanksgiving dinner with JoJo is and Pedro is ruined, but by being a good neighbor, Katie saves the day. **Students should read the book prior to the program. Copies of the book will be available at the Youth Services Reference Desk.**
Dan Gutman Author Visit Saturday November 16, 2013 10:30 AM to 11:30 AM Meeting Room. Registration required. Dan Gutman, author of My Weird School, Genius Files, and Baseball Card Adventures, is coming to the Bridgewater Library! Come hear about his writing process and how he gets his ideas for new books. PLEASE REGISTER ALL ADULTS AND CHILDREN. AGES 5 AND UP.
Play Group (ages Birth to 3 years) Monday Nov. 18th, 2013 10:00 AM to 10:30. No registration required. Come and play with toys, dance to music, and make new friends! Repeats Nov. 25th.
Children of the Light Concert (For Ages 2-8) Monday, November 18 4:30pm. Registration required and begins November 4. Children's singer and songwriter Miriam Rosenberg will play guitar, sing orginal songs and familiar tunes in this interactive performance. Featuring songs from her acclaimed, best-selling CD 'Children of the Light', Miriam (herself a mother with two grown children) uses her self-taught talents on the guitar in performing wonderfully uplifting songs featuring positive messages for children in front of appreciative audiences. Dancing and singing along is actively encouraged!
Take Flight! (Grades K-6) Tuesday, November 19 4:30-5:30 pm. Registration required and begins Tuesday, November 5. We'll hear the amazing stories of some early American aviators including Elinor Smith's daring flight under the bridges of New York City, then make our own paper airplanes and see how far they soar!
Advocacy: NJ Center for Tourette Syndrome and Associated Disorders Red Flags: Recognizing Early Warning Signs. Thursday, November 21 from 7:00-8:30pm. Registration required. Presented by Cheryl Ludwig, MA, CCC-SLP, ASHA certified and state licensed speech/language pathologist with 37 years experience. This workshop, geared primarily towards early childhood and elementary educators, discusses the possible 'Red Flags' that educators and parents might look for in a child with Tourette Syndrome, ADHD, OCD, and other comorbid disorders. These 'Red Flags' include immaturity, trouble with transitions, trouble following directions, sensory issues, impluse control, etc. The presenter provides extensive strategies and accomodations to address student's needs in the classroom and at home. 1.5 professional development hours will be awarded to attendees.
Bridgewater Garden Club presents: Harvest Baskets (ages 5+) Saturday, November 23 10:00 am. Registration required and begins November 8. Get ready for Thanksgiving with the Bridgewater Garden Club's annual Harvest Celebration. Join us to hear stories about the harvest and then construct a bountiful basket to take 'home for the holidays!' No need to bring anything with you. We'll supply all the materials!
Snack Attack (Grades 3-4) Monday, November 25 at 4:00pm. Registration required and begins November 11. What do you get when you combine delicious snacks and can't-put-down books? The best book club ever! At Snack Attack Kids Club, we'll work on a food project (like decorating cookies or making gingerbread houses) while we discuss awesome new books, movies, video games, and music. Come prepared to tell us about at least one book you read recently.
Turkey and Latkes Sing-Along (All ages) Wednesday, November 27 10am. No registration required. Usher in both Thanksgiving and Hanukkah with fun songs celebrating families and holiday cheer!
@ Bridgewater Library for Tweens and Teens:
5th & 6th Grade Volunteers Monday Nov. 4th, 2013 7:00 PM to 8:00 PM Story Well Registration required. ATTENTION STUDENTS IN GRADES 5 AND 6: Here is your chance to make a difference by volunteering at the library! You can help the library with special projects cluding creating bookmarks for young children, organizing and tidying up the Children's Room, and much more!
Open Mic Cafe Night (Ages 13+) Thursday,
November 7th From 6:45-8:45pm. Registration required and begins October 28th. Think you've got what it takes to get up on stage in front of your peers with nothing but your voice and guitar? Want to share your poetry, comedy, or original music? Not an artist, but would like to witness some of the most inspiring artists Somerset County has to offer? Then join us for this one of a kind experience, and help local musicians and writers have their voices heard.
Depending on registration, artists will receive ~ 10 minute slots to play music or recite poetry. Sign ups will be on a first-come, first-served basis. *Note: As ages of audience members range from children to adults, please consider the content of your performance. You will be asked to leave should your set contain indecent speech.
NANOWRIMO - QUICK CRITIQUES Thursday November 14, 2013 7:00 PM to 8:30 PM Meeting Room Join us for an exciting evening with KidLit authors Charlotte Bennardo, Alissa Grosso, Nancy Viau, Alison Formento, and Kit Grindstaff. Some attendees will get the opportunity to present their queries or book synopses to the panel to receive tips and helpful feedback. Win the chance to have part of your manuscript or query letters critiqued with one of the authors after the event! Refreshments will be provided. Also, every Saturday during November, the teen librarian at our Somerville branch is available to help teens with feedback, inspiration, help signing up for NaNoWriMo, or just to talk about your writing project. Please email Katie at ksalerno@sclibnj.org to make an appointment, register below, or stop by Somerville Library any Saturday in November and ask for her. For more information on NaNoWriMo, visit the website http://nanowrimo.org/
TAB Meeting (Grades 6-8) Tuesday Nov. 26th, 2013, 5:30 PM to 6:30 PM. TAB Meeting (Grades 9-12) 6:30 PM to 7:30 PM Story Well. Registration Required. Do you want to make a difference at your library? Do you have suggestions for programs, new books, movies, or video games? Then come to one of our upcoming T.A.B. meetings! Community service hours will be awarded for attendance and snacks will be served! Do you want to make a difference at your library? Do you have suggestions for programs, new books, movies, or video games? Then come to one of our upcoming T.A.B. meetings! Community service hours will be awarded for attendance and snacks will be served!
Want more info about upcoming programs? Check out December teen calendar here.
Around the Community:
FINAL WEEKEND TO SEE THE WONDROUS PLAY "THE WHITE SNAKE" @ McCARTER THEATRE IN PRINCETON
See a trailer: http://www.mccarter.org/thewhitesnake/
Discount tickets available here: http://www.njartstix.org/hottickets.php
BRING HISTORY TO LIFE FOR YOUR TEENS THIS WEEKEND:
LOTS GOING ON AT THE RVCC PLANETARIUM THIS FALL:
Space & Astronomy Day, Saturday, November 9
This event is being held at the Raritan Valley Community College in conjunction with Somerset County 4-H. Presentations and hands-on activities will be available from 1:00 – 5:00 pm, with telescope viewing 7:00 pm – 10:00 pm. This is for youth in grades 5 and older. For more information visit: www.astronomynj.com/rvcc.
Questions? 908-231-8805 Click here for Registration form.
4H OFFERS COLLEGE PLANNING PROGRAM:
Keys for Unlocking Financial Aid for College, Monday, November 18
Learn the Financial Aid Basics, the Net Price Calculator, how to increase aid and reduce costs and the steps you need to take for applying for financial aid. Please call the office at 908-526-6644 to register or email us at: somersetcounty4h@co.somerset.nj.us. Please include how many people will be attending. Register by November 11.
FAMILY AND SENSORY-FRIENDLY OFFERINGS AT RVCC THEATRE:
Volunteers Sought for Fall Leaf Clean-Up
Would you like to help an elderly or disabled person get his or her yard ready for the winter months? The Somerset County Office of Volunteer Services is looking for volunteers for its annual fall leaf clean-up program. Volunteers are needed to rake leaves for elderly and disabled homeowners around the county who have no other means to do yard work. The annual leaf clean-up project will take place Saturday, Nov. 23. However, anyone who would like to help but cannot make it on Nov. 23 is welcome to schedule an alternative date and time. For information and to sign up as a volunteer, call Laurie Beckhorn at the Office of Volunteer Services at (908) 541-5715.
Project Warm Your Heart to Collect Winter Clothing for Kids
The Somerset County Commission on the Status of Women (SCCSW) is conducting its fourth annual "Project Warm Your Heart" to collect new or gently-used coats, mittens, gloves, scarves and hats for needy children. Donations are requested by Dec. 6. Children of families served by the Food Bank Network of Somerset County will benefit from this winter-clothing drive, which follows the commission's recent collection of school supplies held during the summer months. Donations may be dropped off to the Somerset County Freeholders' Office on the third floor of the county administration building at 20 Grove St., Somerville, now through Friday, Dec. 6. The office is open weekdays from 8:30 a.m. to 4:30 p.m., except holidays on Nov. 5, 11, 28 and 29. Free parking is available in the adjacent Bernie Field Parking Deck off East High Street. "Project Warm Your Heart" co-chairs are Commission members Elizabeth Savage, Jane O'Donnell and Felecia Nace. For more information, contact them at jod9302@aol.com
Sign Up for Emergency Alerts from Somerset County
Severe weather can strike at any time. To find out about emergency county road closings, program closures or service delays, you can sign up for emergency alerts from Somerset County in a variety of formats.
To receive emergency text alerts on your cell phone, click on the black-and-white icon at the bottom of the county homepage at www.co.somerset.nj.us Follow the prompts to enter your cell phone number and optional password. Although the alerts service is free, text-messaging charges from your wireless carrier may apply.
To register for free email alerts, go to http://bit.ly/SomCntyEmail provide your email address and select "Emergency Information & Weather Alerts." You will receive periodic email bulletins about flood watches and warnings, county road and bridge closings and severe weather affecting county programs and services. You also can follow the county on Twitter at https://twitter.com/SomersetCntyNJ and on Facebook at www.facebook.com/SomersetCountyNJ
Let Your Fingers Do (More) Walking:
Food for Thought: To Flatten A Heroine: Artist Puts Disney Princess Filter On 10 Real Life Female Role Models – Read More.
What do you think? What about your kids? David Trumble, an award-winning artist, cartoonist and illustrator discusses his prototype for Disney's new "World of Women" collection: http://www.womenyoushouldknow.net/flatten-heroine-artist-puts-disney-princess-filter-10-real-life-female-role-models/