Dig Into Reading – Summer Reading Club registration continues all summer. It is not too late to come on into the library and sign up for fun and prizes! (And don't forget to record your minutes!!) We have clubs for preschoolers, teens, and adults as well.
A reminder for people looking for summer fun ideas…there are lots of links to area activities under events in the "great websites for families" section of the blog. If you are receiving this as an email, click on the headline and bring up this newsletter between the virtual bookshelves to see them!
@ Bridgewater Library for Children
Youth Stages presents: Four String Fool Playshop (Ages 3-9) Monday, August 5 4:30 pm - 5:10 pm Registration required and begins July 22. Joey Rizzolo unleashes his magical ukulele, leading an interactive sing-along through children's standards, original music, and obscure tunes that are sure to become instant favorites. Children will sing, participate in finger-plays, and dance to Mr. Rizz's fun-filled ukulele song-fest!
Hot-Diggity-Dog: Dig Underground (Ages 3-6) Tuesday, August 6th
10-11am Registration required. Discover the critters who dwell beneath the earth!
Talk It Up: 'Wonder' by R.J. Palacio (Grades 5-8) Tuesday, August 6th 7-8pm Registration required.
If you love to read and talk about books, you are cordially invited to an hour of book talk and friendly company. Parents and parent substitutes are welcome to join the discussion. This month's book: 'Wonder' by R.J. Palacio Ten-year-old Auggie Pullman, who was born with extreme facial abnormalities and was not expected to survive, goes from being home-schooled to entering fifth grade at a private middle school in Manhattan, where he must endure the taunting and fear of his classmates as he struggles to be seen as just another student.

Visit the Somerset County Library Booth in the Somerset County Booth at the 4H Fair! Wednesday Aug. 7th- Friday Aug. 9th, 10 a.m. to 10 p.m. We will be there with games and prizes -- stop by and say "hello!" And of course there is lots to do at the fair: animals, model trains, puppetry, music, and much more. It is fun and free and perfect for families. More info here: http://somerset.njaes.rutgers.edu/4hfair/
Dig Into a Bowl of Ice Cream (Grades 1-5) Wednesday, August 7th 3:00 pm. Registration is required. Who knew that science experiments could be so delicious? We'll discover the chemistry of making ice cream and enjoy the sweet results. Please bring gloves to keep your hands from freezing while we shake up the ice cream ingredients. NOTE: This program will involve food (milk, vanilla extract, and sugar). Please contact the Youth Services Desk if you have questions or concerns about ingredients.
Lego Club (Grades K-6) Thursday, August 8th 4:30 pm. Registration required. Hey LEGO fans, here's a club just for you! Get together with other LEGO-maniacs, share ideas and tips on building, and have a great time! Library LEGOS will be available for building, so you do not need to bring your own.
Drop In Activity Day: Board Games (All Ages) Thursday, August 8th and Friday, August 9th. All Day. No Registration. As part of our Drop-In events throughout the summer, we will have your favorite board games available all day for you to play with friends and family!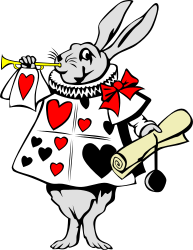 Summer Reading Carnival: Down the Rabbit Hole (All Ages) Thursday, August 15 1:00 pm - 4:00 pm No registration required. Step right up...and down into the rabbit hole with Alice and friends! Feel free to dress in costume for this Alice in Wonderland themed carnival. There will be games, prizes, and activities for children of all ages!
Storytime Yoga with Pamela Nixon (Ages 2-6) Friday, August 16th from 10:00 am - 10:30 am Registration Required. Again on: Friday Aug. 23rd (Registration begins Aug. 9th).
Join ACE certified Personal Trainer and Karma Kids certified Yoga Instructor, Pamela Nixon, for our new Storytime Yoga series. Animal characters come to life as stories are read and acted out with yoga poses. Through the use of songs, puppets, and fun, animated poses, children will learn what it's like to hop like a frog, slither like a snake and roar like a lion!
Please note: If you have not participated in this program before, you must print out and sign a copy of our Program Release form, located here:http://www.sclsnj.org/PDFs/SCLSrlsformchild.pdf.
Dig It Up (Grades 2-6) Monday, August 19 7:00 - 8:00 pm. Registration required. Discover how large and small things are in the universe, then travel through time to the year 4022 when archeologists excavate The Motel of the Mysteries. Help us imagine what someone from a different planet or a different time would decide what the objects in your room could have been used for!
Snack Attack (Grades 3-4) Tuesday, August 20 4:00 - 5:00 pm. Registration is required and begins August 6. Join us as we talk about our favorite snacks, find out about popular snacks around the world and then we will create our own snack masterpiece. Food will be served.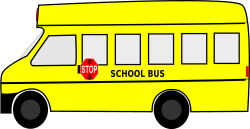 Sing-along: Back to School (All ages) Monday, August 26 10:00 am
No registration required. Say 'sayonara' to summer and get ready for the bright yellow bus with these super school-time songs!
Family Night Storytime (All Ages) Tuesday, August 27 at 7:00 pm. No registration required. Wear your pjs to our all ages nighttime storytime with Miss Gretchen.
There are ADDITIONAL PROGRAMS at other system libraries for children & teens…find their online calendars under the "events/programs" tab on our home page. Planning ahead for September? -- Check out our library calendar.
If you register for a program and realize that you won't be able to come, please call (908 526-4016x126) or email us(bwljuv@sclibnj.org) as early as possible so we can make someone on the waitlist very happy. Next time that waitlisted participant might be your child!

@ Bridgewater Library for Tweens and Teens:
5th & 6th Grade Volunteers August 7th. Registration required. ATTENTION STUDENTS ENTERING GRADES 5 AND 6: Here is your chance to make a difference by volunteering at the library! This summer, you can help the library with special projects including preparations for our carnival in August, organizing and tidying up the Children's Room, and much more!
Teens, looking for a few more volunteer hours this summer?
For those who got the Bridgewater Library Training, there are openings in our August desk calendar – stop by and check it out.
Also, the Children's Museum has a tent at the 4H Fair (Aug.7th-9th, 10 a.m. – 10 p.m.) and has a few slots still open (you can do this even if you didn't train to be a volunteer at Bridgewater Library).
They'll be set up in the Prep Tent; a map is at: http://somerset.njaes.rutgers.edu/4hfair/. To sign-up, go to www.SignUpGenius.com/go/5080C45A4AD23A46-childrens You can sign up for more than 2 hours if desired. This method publicly lists your name on the signup page, and they don't want to have youth names listed, so please put in a parent's name and send them an email with the name(s) of the youth if it is actually children volunteering. Youth are encouraged to have 1 friend come with them, as groups of 2 tend to work well for most activities, and two groups of two is typically sufficient to keep the tent area and museum activities well attended. (Volunteers get free ice-cream certificates!)
Open Mic Cafe Night (Ages 13+) Thursday Aug. 8th from 7-8:30pm. REGISTRATION REQUIRED TO PERFORM. Want to share your poetry, comedy, or original music? Not an artist, but would like to witness some of the most inspiring artists Somerset County has to offer? Then join us for this one of a kind experience, and help local musicians and writers have their voices heard. Depending on registration, artists will receive 10-15 minute slots to play music or recite poetry. Sign ups will be on a first-come, first-served basis. **Please help support local artists and musicians – you don't need to be an artist to enjoy our Open Mic Night!**
Dig It Up (Grades 2-6) Monday, August 19 7:00 - 8:00 pm. Registration required. Discover how large and small things are in the universe, then travel through time to the year 4022 when archeologists excavate The Motel of the Mysteries. Help us imagine what someone from a different planet or a different time would decide what the objects in your room could have been used for!
TAB Meeting (Grades 6-8) Tuesday Aug 20th, 2013 5:30-6:30pm TAB Meeting (Grades 9-12) 6:30 PM to 7:30 PM. Registration required. Do you want to make a difference at your library? Do you have suggestions for programs, new books, movies, or video games? Then come to one of our upcoming T.A.B. meetings! Community service hours will be awarded for attendance and snacks will be served!
Tween Party After Hours (Grades 4-6) Friday, August 23
6:00 pm - 8:00 pm. Registration required and begins August 9.
Tweens, grades 4-6, get locked in the library after hours! We'll have a movie, video games, crafts and snacks! No admittance after 6:15pm. Advance notice required if tween must leave the program early.
Want more info about upcoming programs? Check out more September teen calendar here.

Around the Community:
WEST SIDE STORY
Book by Arthur Laurents
Music by Leonard Bernstein
Lyrics by Stephen Sondheim
Based on Conception of Jerome Robbins
Based on Shakespeare's Romeo and Juliet
Performed by the New Jersey Youth Theatre
WHEN: August 2-11; Friday and Saturday performances at 8 PM, and matinees on Sundays at 2 PM and Thursday, August 8, at 12:30 PM and an evening performance at 7:30 PM
WHERE: Sitnik Theatre in the David and Carol Lackland Center at 715 Grand Avenue in Hackettstown (Directions)
TICKETS: $18.50 to $28 in advance and $23.50 to $33 for day of purchases, with discounts for seniors, students, and children under 12.
The world's greatest love story takes to the streets in this landmark Broadway musical that is one of the theatre's finest accomplishments. Shakespeare'sRomeo and Juliet is transported to modern-day New York City, as two young idealistic lovers find themselves caught between warring street gangs, the "American" Jets and the Puerto Rican Sharks. Their struggle to survive in a world of hate, violence and prejudice is one of the most innovative, heart-wrenching and relevant musical dramas of our time.
Lots to do at the RVCC Planetarium.
Click HERE for info. and reservations.
Directions | Upcoming Events | Membership | Museum Tours | Featured Exhibitions | Shops
Thanks to Ruth Ross, NJARTSMAVEN.COM for some of these listings.
Let Your Fingers Do More Walking….
Have you ever drawn on pavement with chalk? What's awesome is that you have a ton of space and can draw huge pictures - much bigger than on a piece of paper. You can really go wild, like when over 5,000 kids together drew the world's largest chalk pavement art. Talk about huge: those little blocks in the corner of the photo are whole buildings! Drawn in Alameda, California in 2008, the record-breaking art was 90,000 feet wide and took just 15 hours, thanks to thousands of people pitching in. You could probably draw 20 square feet in an hour if you got on a roll. Next time you go outside, you just might decide to turn your driveway into your own giant picture - at least until it rains.
Wee ones: If you're drawing one of the lizard's giant toes in the picture and 4 friends help you, how many of you are drawing that toe?
Little kids: If you helped out for 3 hours and started at 9 in the morning, at what time did you finally take a break? Bonus: If that lizard has 4 feet and 4 toes on each foot, how many giant toes did they have to draw?
Big kids: If 5,000 people drew and each one used up 3 whole boxes of chalk, how many boxes were used? Bonus: The chalk pavement art was 90,000 feet wide! If you yourself can draw 100 feet of width each day, how many days would it take you to draw the whole thing?
And a huge thank-you to Darci-Anna V. for sending in such an awesome math topic!
"Mom, this toy broke, can you buy me a new one?"
"Dad, I really want this new game, will you buy it for me?"
Sound familiar?
Think of these questions as mathematics learning opportunities. They open to door to discussions about the value of money (and responsibility and work, too). Finding real-world applications is one of the easiest ways to get kids excited about learning and it does not get more authentic than earning and saving money.
My kids are too young to hold jobs or even work a paper route (yes, those still exist!) but they can still earn money–and gain important math and financial literacy skills along the way. We set goals for desired items and calculate how close they are to their goals, count the money, and figure out hourly rates.
Read more here: http://bedtimemath.org/using-money-to-teach-kids-about-math/
More Ways to Get Bedtime Math!
The website: Find all your favorite bedtime math problems (BMPs) at www.bedtimemath.org. And check out our new Add It Up parent blog on how they can make math fun for kids.
Facebook: One more way to get your daily BMP fix.
Ever hear of Rosalind Franklin? She was the woman whose role in the discovery of DNA was trivialized by James Watson and Francis Crick. Read her remarkable story here (worth sharing with your daughters and son!) http://msmagazine.com/blog/2012/12/31/dont-forget-rosalind-franklin/