LAST CHANCE TO VOTE FOR BRIDGEWATER'S MOCK CALDECOTT AWARD-WINNER! VOTING ENDS WED. JAN 23RD.
VOTE FOR THE BEST ILLUSTRATED BOOK OF THE YEAR!!
For 75 years the American Library Association has been awarding the Caldecott Medal to the most distinguished picture book of the year. Now it's your chance to "Celebrate 75" and to choose the one you think should win.

We have displayed 23 "Caldecott Candidates" on the bookshelf above the children's magazines. Browse their illustrations and decide which one YOU think should win and VOTE. Adults are welcome to vote as well. We will be tabulating results on January 23rd – then announce the Bridgewater Library winners on the bulletin board. The "real" Caldecott winners will be announced on Monday January 28th.
Check out the new Continuous Book Sale near the Adult Music collection. The sale is sponsored by the Friends of the Bridgewater Library.
Programs for Children @ the Library:
If you register for a program and realize that you won't be able to come, please call (908 526-4016x126) or email us (bwljuv@sclibnj.org) as early as possible so we can make someone on the waitlist very happy. Next time that waitlisted participant might be your child!
Local Hero Storytime (All Ages) Saturday, January 19
at 10:30 am Registration is required and begins January 4 Listen to tales of heroism and adventure from our own local heroes — a firefighter, a police officer, a soldier and teacher, and a Seeing Eye trainer and dog!
Let it Snow (Ages 3-8) Wednesday, January 23
from 4:30 pm - 5:15 pm Registration is required and begins January 9 Celebrate winter with songs, stories and a seasonal craft.
Tail Waggin' Tutors: Children Reading to Dogs (For Children of All Ages) on Thursday, January 24th. 4-5pm. Telephone or In-
Person Registration Only starting Dec. 27th. Call the library at 908 526-4016 x126 for more information. Did you know that dogs like listening to stories as much as kids do?Come to the Bridgewater Library for Tail Waggin' Tutors, our new program where children will have the opportunity to practice their reading skills by reading a story to Xena the Therapy Dog, a friendly, six-year-old chocolate labradoodle. Each child will have 10 minutes to read a favorite story to his or her new, canine friend. For more information, please visit www.tdi-dog.org.

Retro Game Night Rescheduled (All Ages) (For all ages—families welcome!)
Thursday January 24, 2013 5:00 PM to 8:00 PM No registration requiredIt's a blast from the past! Come to our Retro Game Night and play video games from the past 30 years! We will raffle off gift cards to Game Stop! And yes, there will be snacks!
Incredible Adventures: 'The Boy Who Harnessed the Wind (Ages 5-12) Saturday, January 26 at 10:30 am Registration is required and begins January 11. Join us as we listen to the story of a 14-year-old boy in an African village who figured out how to build a windmill from items in a local junkyard, then help us make collage art and take apart some broken appliances to reassemble the pieces into other forms.
Sciencetellers: Sundown on Sycamore Street (Grades 2+) Monday, January 28 at 4:30 pm Registration is required.
On the edge of town there is a street call Sycamore, which holds a frightening secret. So terrible is the legend of Sycamore Street that every child in town knows never to get caught there after dark. But Bill and his sister Terry just moved into town and they were never told!
Join us as we learn about the science of gas and air pressure by telling the tale of Bill and Terry's adventure through town as they chase floating ghosts, hide from town bullies, and escape from danger. Using fiery spiders, exploding water jugs, floating eyeballs, a whirlwind of toilet paper, and amazing dry ice experiments, discover why Sycamore Street at sundown is a very scary place!
Life-Size Candyland (Grades K-4) Wednesday, January 30 from 4:30 pm - 6:00 pm No registration required Did you ever want to climb inside the Candyland board and travel around through the Lollipop Woods, Peppermint Forest, and Chocolate Swamp? In our life-size version you will be the moving game piece!
Storytime Yoga for Children (Ages 6 and below) from 10:00 am - 10:30 am Registration begins January 18 Join ACE certified Personal Trainer and Karma Kids certified Yoga Instructor, Pamela Nixon, for our new Storytime Yoga series. Animal characters come to life as stories are read and acted out with yoga poses. Through the use of songs, puppets, and fun, animated poses, children will learn what it's like to hop like a frog, slither like a snake and roar like a lion!
Shadowplay (Ages 2+) Saturday, February 2nd at 10:30 am Registration is required and begins January 19 Join us as we celebrate Groundhog Day with stories, songs, and crafts.
Toddler Dance Party (Ages 2-6) Monday, February 4 from 4:30 pm - 5:00 pm Registration is required and begins January 18 Read, rock, and roll at the library! Toddlers, ages 2-6, and their caregivers are invited to get their groove on at the library. Shimmy and shake to your favorite toddler tunes!
There are ADDITIONAL PROGRAMS at other system libraries for children & teens…find their online calendars under the "events/programs" tab on our home page. Planning ahead for February? -- Check out our library calendar.


@ Bridgewater Library for Teens:
Open Mic Night presents: A Night for Newtown Thursday January 17, 2013 6:30PM to 8:30 PM A Concert Benefiting the Families of Newtown, CT. Details above.
TAB Meeting (Grades 6-8 Tuesday, January 22nd 5:30-6:30pm TAB Meeting (Grades 9-12) Tuesday, January 22nd 6:30 PM to 7:30 PM Registration required Do you want to make a difference at your library? Do you have suggestions for programs, new books, movies, or video games? Then come to one of our upcoming T.A.B. meetings! Community service hours will be awarded for attendance and snacks will be served!
Retro Game Night Rescheduled (All Ages)
(For all ages—families welcome!)
Thursday January 24, 2013 5:00 PM to 8:00 PM No registration required
It's a blast from the past! Come to our Retro Game Night and play video games from the past 30 years!
We will raffle off gift cards to Game Stop! And yes, there will be snacks!
Talk it Up: Pop Culture Edition (Grades 5-8) Tuesday, January 29
from 7:00 pm - 8:00 pm Registration is required and begins January 15 Join us as we talk about your favorite books, TV shows, movies, video games, music and Web sites of last year. You can earn a community service hour if you bring in a typed or handwritten review (must be at least one page) of one of the topics mentioned above. Let us know what you would recommend to a friend.
FREE SAT Strategies Workshop (Grades 9-12) Monday, February 4th 7:00 pm - 8:00 pm Registration is required.
Ed Carroll, who has worked in Research and Development for Princeton Review, is offering a FREE one hour workshop on SAT strategies. Learn tips and tricks that will help you do your very best on test day! During his time at Princeton Review, Ed developed materials (books, practice tests, iPhone apps, test-taking strategies, etc.) and used to take the SAT and ACT several times a year.
5th & 6th Grade Volunteers Tuesday February 5th from 7-8pm Registration required. ATTENTION STUDENTS IN GRADES 5 AND 6: Here is your chance to make a difference by volunteering at the library! You can help the library with special projects including creating bookmarks for young children, organizing and tidying up the Children's Room, and much more!
An announcement for TEENS from the Somerville Library:
Upcoming Somerville YA Programs : Registration is required to attend all events. Please register online by clicking the links below or by phone at (908) 725-1336 x 10.
The SAT Series
Planning to take the SAT? Want to get into your dream college? Take two prep courses and a practice test for free!
January 19, 2013, 2PM-4PM SAT Math Prep: Refresh your math. Learn SAT tips. Compete in groups to see who knows the most SAT math to win a prize.
January 26, 2013, 2PM-4PM SAT Reading & Writing Prep: Learn SAT vocabulary, practice reading comprehension, and discuss essay writing. Compete in groups to see who knows the most vocab to win a prize.
February 2, 2013, 10:30AM-2:30PM SAT Practice Test: Kaplan will administer an SAT Practice Test. Results will be returned via email within 7-10 business days. The test will start promptly at 10:30AM, so please be on time.
The Creative Writing Series
Love to write stories and play with words? Take a fiction and poetry workshop for free!
March 2, 2013, 2PM-4PM Fiction Writing—Write Like a Pro: We will be writing short stories and then share them! We also will discuss plot, dialogue and any of your writing concerns. We even will look at published short stories to see how professional authors write.
March 16, 2013, 2PM-4PM Poetry Writing—To Be or Not to Be a Poet: Do you enjoy reading and writing poetry? In this workshop, we will learn poetry techniques, write poetry and share.
Want more info about upcoming programs? Check out our January teen calendar here.


Around the Community:
The Children's Museum (of Somerset County NJ)
WHERE: in the cafeteria of the PeopleCare Center, 120 Finderne Avenue, Bridgewater (just south of Rt 28); entrance is in the back of the building.
ADMISSION: $3 per child; there is no charge for those in need.
For additional information, please call the museum at 908.595.0001.
Centenary Stage in Hacketstown Presents

Young Audience Series
If You Give A Pig A Pancake
Sat., Jan. 19, 2013 / 11am
The Centenary Theater (aka The Little Theater)Tickets/Ordering From the Laura Numeroff Joffee repertoire, If You Give A Pig a Pancake follows the enterprising journey of a young girl who accommodates the demands of a quirky piglet after eating pancakes.
Family Fun Series The Illusionary Magic of Brad Ross Sun., Jan. 20, 2013 / 2pm
Sitnik Theater of the Lackland Center
Tickets/Ordering Merlin Award WINNER "Best International Family Entertainer" Brad Ross is an award winning, international star illusionist combining magic, illusion, theatrics, comedy, and fun into a totally family friendly experience that kids, parents, and grandparents can all enjoy together. Together, families will take into their hearts and memories an afternoon filled with high energy magic, world class illusions, hysterical comedy, and audience interaction, guaranteeing an awesome show for kids & adults alike. Appropriate for all ages.
OLIVER!
Music, lyrics, book by Lionel Bart, based on a story by Charles Dickens
WHEN: January 18, 19 at 8 PM and January 20 at 5 PM (final weekend)
WHERE: Church Of The Good Shepherd 1576 Palisade Ave. Fort Lee
TICKETS: $16 adults, $14 seniors/students $12 Groups of 10 or more 201.774.5630
Credit card purchase at www.brownpapertickets.comwww.parkplayers.com
Young Oliver is an orphan who escapes the cheerless life of the workhouse and takes to the streets of 19th Century London. He's "adopted" by a band of street urchins, led by the villain, Fagin, and his loyal apprentice, The Artful Dodger. Through his education in the fine points of pick-pocketing, Oliver steals away with an unexpected treasure...a family of his own.
Oliver! Is presented through permission of Oliver! Productions, LLC, and Oliver! Promotions LLC
Saturday, January 19 - Monday, January 21

Martin Luther King, Jr. Day Weekend
Morristown National Historical Park Saturday, January 19 - Monday, January 21
This weekend, join the staff at Morristown National Historical Park, where you'll find lots of notable events:
Bound to Serve (Sat.): Learn about the lives of slaves and black servants, and the role black soldiers played in the Revolutionary War.
Check the website for a full schedule of events.
WHEN: Monday, January 21, noon – 4:30 PM
WHERE: Newark Museum, 49 Washington Street, Newark
Click on the highlighted links below for more information:
Special Events:
+ Live broadcast of President Barack Obama's Second Inauguration, Noon
+ Film Screenings: Dr. King's I Have a Dream Speech, 1:30, 2:30 & 3:30 PM
+ Performance: North Jersey Philharmonic Glee Club, 3 PM
Art & Science Workshops:
Throughout the day, take part in activities that explore the themes of community and freedom.
Community Service:
Participate in a make & sell workshop; all proceeds donated to Governor Christie's Hurricane Sandy Relief Fund.
Planetarium Shows:
Legends of the Night Sky: 1 & 3 PM
Tales of the Maya Skies: 2 & 4 PM
Directions | Upcoming Events | Membership | Museum Tours | Featured Exhibitions | Shops
If you missed this play at the Shakespeare Theatre of New Jersey, all is not lost. The Circle Players of Piscataway will give you another chance to laugh until your sides hurt with a play that proves that humor never goes out of style!
THE LIAR
By David Ives, adapted from the 1644 comedy by Pierre Corneille
Directed by Joseph Porter (Piscataway)
Produced by Faith Dowgin (Spotswood)
WHEN: Jan. 18-Feb. 3; 8 PM, Fridays and Saturdays, with one 3 PM matinee Sunday, Feb. 3. A wine and cheese reception will follow the opening night performance.
WHERE: Circle Players, 416 Victoria Ave., Piscataway
TICKETS: $18 for adults, and $17 for students and seniors. Sorry, no credit cards can be accepted at the theater box office, but may be used online.
For reservations, call (732) 968-7555, or buy online at www.circleplayers.com. ($1 per ticket discount online.)
The Liar is a farcical tale of a pathological liar named Dorante. The moment he arrives in Paris, this man's true identity becomes a moot point. Every word out of his mouth will be not just a lie, but a whopper, except, perhaps, for his instant affection for a young lady, Clarice. Or is it her friend, Lucrece? Just whom he's truly fallen for gets tangled in a zany plot filled with mistaken identities, elaborate fabrications and furious misunderstandings.
MISS MARPLE SNOOPS AROUND @ SOMERSET VALLEY PLAYHOUSE THIS FRIDAY
If you love a mystery—and Miss Marple—then this is the production for you:
A MURDER IS ANNOUNCED
By Agatha Christie
Adapted by Leslie Darbon
Directed by Michael A. Muller
WHEN; Friday, January 11, through January 27; Fridays and Saturdays at 8:00 PM, Saturdays and Sundays at 2:00 PM
WHERE: Somerset Valley Players, 689 Amwell Road, Hillsborough
TICKETS: $18 for Adults and $16 for Seniors and Students
For tickets please visit www.svptheatre.org or call 908.369.7469
Agatha Christie's famous busybody Miss Marple encounters a mysterious and tangled web of lies and deceit in a cozy English country village. A short newspaper announcement leads to unexpected murder as ordinary villagers and friendly relatives may be devious enemies with secret identities. Devilish intruders lurk cleverly behind closed doors in a relentless quest for the family inheritance.
Studio Art Classes at the Morris Museum
for Children, Teens, and Adults - Winter 2013
Center for Contemporary Art
Children's and Adult classes available. Check out their offerings in their
brochure.
More information about exhibitions and classes also available on their website.
http://ccabedminster.org/
Magic Tree House: Space Mission
Saturdays, January 19, and 26
3:00 p.m. Join Jack and Annie as they discover the secrets of the Sun, Moon, planets, space travel, and more. Who can help them answer the questions left for them by the mysterious "M"? This show is based on the same-titled, best-selling series of novels. Recommended for ages 5 and older.
Laser Mania
Saturdays, January 19, and 26
4:00 p.m. Listen to songs such as "The Lion Sleeps Tonight" by the Tokens, "What Makes You Beautiful" by One Direction, and "I Gotta Feeling" by the Black Eyed Peas while lasers draw pictures on the dome overhead. Recommended for children age 6-12.
Winter Skies
Saturdays, January 19, and 26
7:00 p.m. The brightest stars of the year are clustered in the winter night sky. Join our educator in the planetarium to learn how to use Orion as a guide to finding other stars and constellations this season.
Recommended for children age 8-adult.
New Jersey Rocks laser concert
Saturdays, January 19
8:00 p.m.
All artists, from Bruce Springsteen to Frank Sinatra, have a New Jersey connection.
Classic Rock laser concert
Saturdays, January 26
8:00 p.m. Listen to artists including the Grateful Dead, the Beatles, and Rush while lasers draw pictures on the dome overhead.


Laser Mania Saturdays, January 19, and 26
4:00 p.m. Listen to songs such as "The Lion Sleeps Tonight" by the Tokens, "What Makes You Beautiful" by One Direction, and "I Gotta Feeling" by the Black Eyed Peas while lasers draw pictures on the dome overhead.
Recommended for children age 6-12.
The Secret of the Cardboard Rocket
Friday, January 18 6:00 p.m.Travel with two adventurous youngsters in their cardboard rocket as they explore the Sun and the planets of the solar system.
Recommended for ages 6-12)
Laser Kids
Friday, January 18
7:00 p.m. Our popular show has gotten a new song list. Songs include "Supercalifragilisticsexpialidocious" and "Yellow Submarine," to name just a few.
Recommended for ages 6-12)
Special Events
The Sky Above
A planetarium show for families with children on the Autism Spectrum or with other developmental disabilities.
Sunday, February 10, 2013 Sunday, March 17, 2013 4:30 - 5:30 p.m. Ticket Price: $5.00 per person
All ages are welcome to this one-hour sensory-friendly program. The show will provide a comfortable and judgment-free space that is welcoming to all families. The doors will remain open so that children will be able to come and go. Lights will be left dim and audio will be lowered and at a consistent level. The sky show will include: music, videos, planets, the Moon, constellations and laser lights.
Please call 908-231-8805 to make a reservation as we are limiting the number of visitors for each show.
Family Resources
Night of Lasers Come see one or up to FOUR laser concerts in one marathon event! Friday, February 1
7:00 p.m. Beatles
8:15 p.m. ELO
9:30 p.m. Led Zeppelin
10:30 p.m. Best of Pink Floyd
$7 for one show, $12 for two shows, $16 for three shows, $20 for all four shows in one night.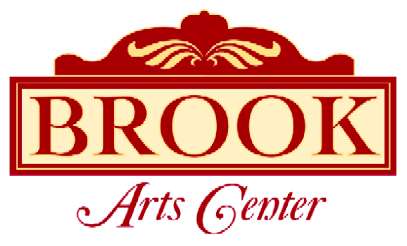 School of Rock Presents:
The Evolution of Heavy Metal Jan. 19, 2013 Talented student from age 8 to 18 play a variety of 60's and 70's songs as they head into the land of Heavy Metal. From Black Sabbath to Led Zeppelin, to everything in between the theater will be rocking on this great night of music . Tickets: $10 at the Door Time: 7:00 - 9:00pm,Doors open at 6:00pm
And at RVCC Theatre:
Tom Chapin & Friends
Friday, January 25 at 7PM
Ages: 8 & up
Tickets: $20 & $25
Adult albums and kids' albums, contemporary folk and pop, three-time Grammy winner Tom Chapin's concerts and music span styles and generations. With 22 recordings and hundreds of songs in his repertoire, Chapin serves up a tasty mix of his family music, story songs, sing-alongs, old-time folk classics and a favorite song or two of his late brother Harry's. Adults and kids alike are part of the action, as they lend their voices, sing a round, learn a song in sign language and discover the music of a didgeridoo. Tom will be joined on stage by extraordinary musicians Jon Cobert and Michael Mark.
Ramona Quimby
Two Beans Productions
Sunday, January 27 at 1 & 3:30PM
Ages: 5 & up
Tickets: $10 & $12
Ramona's life is a mess! Her older sister Beezus is a pain, her Aunt Bea may
marry a dork, and her Dad just lost his job. Life is no picnic, and growing up isn't easy. But with the help of her loving and patient family and friends, Ramona faces these challenges. Follow the latest breathless adventure of the world's most animated elementary school student. Ramona, the exasperating but lovable third-grader, has delighted young readers for over fifty years through the books of Newbery Medal-winning writer Beverly Cleary. Now, she comes to life on the stage in Ramona Quimby.
Thanks to Ruth Ross at NJARTSMAVEN.COM for some of these listings.
There are lots more things to do around our community. Look at the "Useful Websites for Families" (on the right side of this blog – click the headline if you are reading this as an email) for many more options!
Let Your Fingers Do More Walking:
On nights when your bedroom feels kind of chilly, think about the people spending the night in the Ice Hotel, which opens today in Quebec, Canada. The Ice Hotel is exactly what it sounds like: a sparkling hotel built entirely of ice. The floors, walls, roof, and furniture are shaped from perfectly clear ice that gleam a faint blue, along with15,000 tons of packed snow. Even your bed is a block of ice, with a deerskin thrown over it for comfiness (we speak from experience). Obviously they can't heat the building, so you sleep on that deerskin in a subzero sleeping bag - and just in your underwear, to avoid sweating up your clothing and getting chilled. There are also Ice Hotels in Norway, Sweden and Switzerland, so if you're looking to visit one, you have several freezing cold places to choose from.
Wee ones: If your bed needs 2 layers of ice blocks with 5 blocks in each layer, how many blocks of ice does it take to build your bed?
Little kids: The temperature inside ranges from about 23 to 27 degrees F. If you're in the coldest room and ask to switch to the warmest one, how many degrees warmer is it? Bonus: If an ice block takes up 3 cubic feet of space, and the fluffy snow they packed down to make it took up 6 times as much space, how many cubic feet of snow made that block?
Big kids: If the wall dividing your room from the next is 6 ice blocks across and 9 block layers high, how many blocks were needed to build that wall? Bonus: At the Ice Hotel, even your drinks are served in "glasses" made of ice poured into molds. If you need 3 cups of water to make one ice glass, how much water is needed to make 12 glasses?
It's fourth period at Montgomery Blair High School in Silver Spring, Md., and students are filing into a classroom at the end of a long hallway. Jake Scott, who doubles as both varsity wrestling coach and math teacher, calls his algebra class to order, but some students are more orderly than others.
Keeping control of the class is one thing, but holding their attention through complicated calculations and theorems is another challenge altogether. So Scott gets a little extra help from his alter ego, 2 Pi.
About three years ago, Scott started infusing rap into his lessons. His alias comes from a math formula, and as 2 Pi the rapping math teacher, Scott makes learning math cool, while also developing a connection with his students.
"Students are bored so quickly," Scott tells NPR's David Greene. "You know, the videos that they watch — they see one person on the screen for more than five seconds, and they're like, 'I'm tired of this guy already,' you know? So I think that I gotta jump around [and] include commercials in there where I'm addressing their personal behavior, I'm addressing relationships, [and] I'm addressing respect for their parents. And I think that all those things have to happen in order for me to maintain the students' attention."
Listen Now Morning Edition 7 min 46 sec