Programs at the Bridgewater Library and Around the Community for children, teens, and families.
School is ending and summer beginning and we hope your family will spend some of the summer participating in our summer reading clubs.
We have clubs for preschoolers, school-age, teens and adults. All clubs offer wonderful prizes and programs, but most of all, encouragement to
READ!
Research shows that kids who read over the summer maintain and improve their academic skills; those who do not, regress.
A great way to show kids the value of reading is to have them see adults do it too -- so we encourage grown-ups to join our adult Summer Reading Club, registration begins June 18th & we'll have lots of great books and prizes… why should kids have all the fun!
As school is finishing up, we have lots of programs at the library:
Imagination Station: 'Art & Geometry' (Students entering Grades K-5)
Wednesday, June 13th From 4:30-5:30pm Registration required.
What is a square? It always has 4 equal sides and 4 equal angles, but with a bit of imagination it can become anything!
Lego Club (Grades K-6)
Thursday, June 14th From 4:30-5:30pm
Registration required .
Hey LEGO fans, here's a club just for you! Get together with other LEGO-maniacs, share ideas and tips on building, and have a great time! Library LEGOS will be available for building, so you do not need to bring your own.
Lego Lovers, check this out: Sean Kenney, Art with LEGO bricks
Sean's on PBS! This 6 minute video explores his work and the growing popularity of LEGO as a creative medium ...
Tween Party: After Hours (Grades 4-6)
Friday, June 15th From 6-8pm Registration required
Tweens, grades 4-6, get locked in the library after hours! We'll have a movie, video games, crafts and snacks!
No admittance after 6:15 pm. Advance notice required if tween must leave the program early.
Sciencetellers: Dragons and Dreams (Grades K-6)
Saturday, June 16th from 10:30-11:30am Registration required.
With castles, kings, a dragon keeper, an Ice Sorceress, the Horn of Fire, two villagers, and a daring journey to save the entire kingdom, enjoy this spectacular adventure as we're swept away to a world where dragons are real and dreams come true. Join us as we learn about the science of Fire & Ice by telling a tale, using experiments of flash paper, exploding bottles, 'cool' dry ice, and much more.
After-School Special: Art & Science: 'Flutterby Butterfly'(Grades K-5)
Monday, June 18thFrom 4:30-5:30pm
Registration required.
Learn about these marvelous creatures, add a bit of optical illusion, then create your own beautiful butterfly!
And don't forget, Summer Reading Club starts today!
Planning ahead? Here's our summer weekly program schedule (starting the week of July 2nd) :
Craftacular: Tuesdays at 10 & 11:30 story/craft for ages 3-6
Day Dreaming:Wednesdays at 1:30 program for children entering grades 1-5
Book Buddies: Wednesday from 1-3 pm. – drop in program for ages 3-8 to read & do a craft with a teen
Toddler Time: Thursdays 10 & 11
Baby Time: Fridays 9:30 & 10:30
plus a variety of special programs – check our calendar for details.
Sing-A-Long: Celebrating Summer (Children of all ages)
Tuesday, June 19th at 10:00 AND 11:00am No registration required
Don your shorts and flip flops for a set of songs celebrating the start of summer!
Movie Magic: 'The Phantom Tollbooth' (All Ages)
Friday, June 22nd From 2-3:30pm
Registration required
Kick off the summer with this delightful film and introduce your children to this clever children's book celebrating its 50th anniversary this year. Butch Patrick stars as a bored kid who thinks most things are a waste of time until he drives through a turnpike tollbooth in a toy car and finds himself in a land full of amazing adventures and clever wordplay! Adapted from Norman Juster's award-winning children's book, this wonderful live-action/animated musical film features the vocals talents of Warner Brothers cartoon great Mel Blanc, and the cartoon magic of some of the world's finest animators.
Toddler Dance Party (Ages 2-6) Monday, June 25th from 4:30-5:30pm Registration required
Read, rock and roll at the library! Toddlers, ages 2-6, and their caregivers are invited to get their groove on at the library. Shimmy and shake to your favorite toddler tunes!
Penguin Pajama Picnic (Ages 3+)
Thursday, June 28th From Noon-2pm Registration begins June 14th.
Bring a sack lunch to our PENGUIN PAJAMA PICNIC! Get in your PJs or wear black and white as we have a special storytime, eat lunch, and watch 'Happy Feet Two' (Rated PG). Drinks will be provided.
*Summer Reading Club Kick-Off* Howlin' with the Wolf (Ages 4+)
Friday, June 29th from 1-2pm Registration begins June 15th.
Join Vinnie Reo and his trusty lupine sidekick Saffire the Wolf, as they help dispel the myth of the 'Big Bad Wolf.' Children and their families will learn about pack life, communication, and the future of the wolf in the Yellowstone area. Children will then have the opportunity to meet Saffire, and learn how she was raised. Don't worry! Saffire is extremely gentle and will be on a leash for the entire program. Questions and answers with be taken.
Craftacular: 3, 2, 1...Blast Off! (Ages 3-6)
Tuesday, July 3rd, 10am (repeats
at 11:30
) Registration begins June 19th.
Make your very own rocket ship! Let's see how high they can fly!
Storytimes will resume July 3rd
(along with lots of other summer programs in our "Dream Big – READ" Summer Reading Club!)
Toddler Times will be on Thursdays at 10 & 11, Baby Times on Fridays at 9:30 & 10:30.
(No registration required.) Storytime Craftaculars (which do require registration) will be on Tuesdays at 10:00 & 11:30.
Our summer calendar is now available on the website or you can pick up a paper copy at the library.
Looking for an evening storytime?
Bound Brook Library is offering a
Pajama Storytime (Ages 3 - 6) Wednesdays at 7:00 pm on June 13, 20, and 27.
Register
here
for this program.
Relax and listen to some stories before bedtime.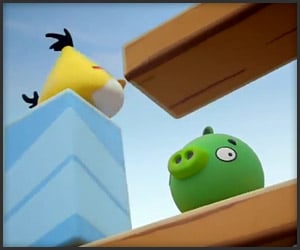 Live Angry Birds! (For Grades 2-5)
Thursday, July 5
from 3:30 pm - 4:15 pm Registration begins June 21.
Join us for an angry birds party! Make your own angry birds and watch them fly as we create a real life version of this popular app.
There are also LOTS OF PROGRAMS at other system libraries for children & teens…find their online calendars under the "events/programs" tab on our
home page
.
@ Bridgewater Library for Teens:
The Teen Summer Reading Program kicks off on Monday June 18th. Stop by anytime this week (or later if you aren't around this week) to register. There will be lots of great programs and prizes!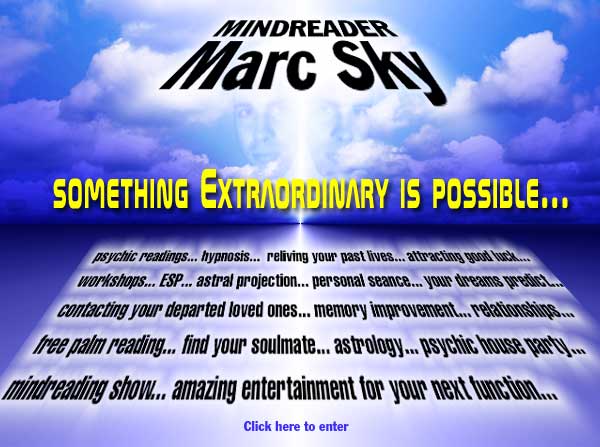 Teen Kick-Off: Marc Sky's Amazing Psychic Powers
*Teen Summer Reading Kick-Off!!*(For students entering grades 6-12) Wednesday, June 27th From 7-8:30 Registration required
Want to know what someone is thinking? Or move objects with your mind? Wonder what the future has in store for you?
Join Marc Sky and find out how to develop your psychic powers. In this fun, informative, and entertaining program, you will discover how to send and receive thoughts, move objects with your mind, get answers to questions about your future, astonish your friends, and much more. You won't believe how much fun you'll have. We predict you'll have an amazing time!
TAB (Teen Advisory Board) Meeting (Grades 6-8)
Tuesday, June 19th From 5:30-6:30pm Registration required.
TAB Meeting (Grades 9-12)
(For students entering grades 9-12)Tuesday, June 19th From 6:30-7:30pm Registration required
Do you want to make a difference at your library? Do you have suggestions for programs, new books, movies, or video games? Then come to one of our upcoming T.A.B. meetings!
Community service hours will be awarded for attendance and snacks will be served.
5th & 6th Grade Volunteers
(For students in grades 5-6) Monday, June 27th From 7-8pm Registration required
STUDENTS IN GRADES 5 AND 6: Here is your chance to make a difference by volunteering at the library! Repeats most Wednesdays through August.
Open Mic Cafe Night (Ages 13+)
Thursday, June 14th From 7:00pm – 8:30pm
Registration Required to perform. Repeats July 12th & 26th.
Think you've got what it takes to get up on stage in front of your peers with nothing but your voice and guitar? Want to share your poetry, comedy, or original music? Then this is your night! Join us for this one of a kind experience, and help local musicians and writers get their voices heard.
Depending on registration, artists will receive 10-15 minute slots to play music or recite poetry. Sign ups will be on a first-come, first-served basis. Please check back for more registration information.
**
You only need to register if you are interested in performing.**
Movie and a Sundae (Grades 6-12)
(For students entering grades 6-12) from 6-8:30pm Registration required
Come cool off at the library by making your own ice cream sundae and watching a good movie! Movie titles have yet to be determined, but will have a rating no higher than PG-13. Check our website for more information as the programs dates get closer! Have a suggestion for a movie? Email Lynn at
lmazur@sclibnj.org
.
Movie Fighting Magic with Stephen Davis
(for students entering grades 6+) Monday, July 9th from 7-8pm Registration begins June 18th.
Join Professor Stephen Davis and learn the secrets behind a believable stage fight. Come develop the tools you need to make a stage fight look realistic. Street brawls, hair pulling, and punches are choreographed with the precision of ballet and the safety of the participants always in mind.
Of course, once you learn how to fake a slap/choke/hair pull/punch, you will need to have the bruises to show for it! In the second part of this program, you will learn how to apply trauma simulation makeup - and even get a chance to look like you just stepped out of an action movie! This is a hands on, physical activity, so be dressed comfortably and ready to move.
Stephen Davis is the Professor of Theatre Arts at Centenary College.

We have lots more great teen programs at the library this summer, check out our July and August teen calendars here.
Displays:
It's a Beautiful Day – Get Outside & Play! (Books about all the wonderful things you can do outdoors) – above the Magazines


T
ake a Look at THIS – Non-Fiction Too Good To Miss!! – under the "stars" bulletin board near the Summer Reading Registration Desk.
Around the Community:
Check out the June Programs at the Environmental Education Center. Programs include A HUMMINGBIRD'S LIFE, WOODLAND MONSTERS! EVENING EXPLORATION and more!
Join Duke Farms for a Day of Discovery on Sunday, June 24!
See teams of researchers in action as they survey the plants and wildlife found at Duke Farms. Special walks and activities throughout the day - free, no registration required.
at The Villagers Theater in Franklin.
THE MUSIC MAN follows fast-talking traveling salesman Harold Hill as he cons the people of River City, Iowa into buying instruments and uniforms for a boys' band he vows to organize – this despite the fact he doesn't know a trombone from a treble clef. His plans to skip town with the cash are foiled when he falls for Marian the librarian, who transforms him into a respectable citizen by curtain's fall.
Reserved seating - $18 Adult, $16 Senior/Student
Fridays and Saturday at 8:00PM, Sundays at 2:00PM.
Reservations can be made via this web site under 'Tickets',
e-mail
boxoffice@villagerstheatre.com
or call 732-873-2710
The Sky Above RVCC planetarium show for families with children on the Autism Spectrum or with other developmental disabilities.
Sunday, July 8, 2012, 4:30 - 5:30 p.m. Sunday, August 12, 2012, 4:30 - 5:30 p.m.
All ages are welcome to this one-hour sensory-friendly program. The show will provide a comfortable and judgment-free space that is welcoming to all families. The doors will remain open so that children will be able to come and go. Lights will be left dim and audio will be lowered and at a consistent level. The sky show will include: music, videos, planets, the Moon, constellations and laser lights. Ticket Price: $5.00 per person Please call 908-231-8805 to make a reservation as we are limiting the number of visitors for each show.
Let Your Fingers Do MORE Walking: (Summer Reading Edition)
When school is out for summer, the last thing many kids want to do is pick up another book. However, reading is one of the most important activities children can do now to help themselves later—both when they go back to school in the fall, and later in life.
If children don't engage in educational activities such as reading and math over the summer, they can experience summer learning losses.
"With the majority of U.S. fourth-grade students reading below the proficient level, the summer months are critical for student learning," said Meredith Curley, Dean of the College of Education at University of Phoenix. "By engaging in fun reading activities during the summer months, parents not only have the opportunity to encourage learning, but to motivate their children to develop a lifelong love of reading."
Curley offers these great tips for parents and caregivers to help incorporate reading into everyday activities in ways that will make it fun to keep learning all summer long.
READ MORE.
From ImaginationSoup.net, comes this
simple technique for teaching your child how to pick a book at a just-right reading level.
Teachers use the words easy, just-right, and challenge to describe if their book choice is below, at, or above reading level. Here's the scoop on helping your child find a book that is at their reading level, in other words, a just right book.
EASY BOOKS
Easy but that's okay. Don't worry if your child is reading a lot of easy books. Kids need to read books that are comfortable and easy. Just not all the time.
JUST RIGHT BOOKS
These books are right at instructional level for your child. It's not too easy or too hard. These are the best books to choose most of the time.
CHALLENGE BOOKS
These are the books your child will want to save for later (or read out loud with an adult or stronger reader). Ever seen your child read and not have a clue what they read? That probably means that the book is too hard for right now. Help them choose a just-right book.
So, how does your child tell if it's an easy, just-right or challenge book?
The handy-dandy
5 Finger Test
! Here's what you do . . .
Get out your book. Get one hand ready to count.
Open the book to any page — not the first page and not an illustration. Any page with full text.
Read the entire page.
Hold up a finger for every missed word. 1 missed word = 1 finger up. 2 missed words = 2 fingers up. (Don't worry too much about weird names or last names as a missed word — as long as it's close enough.)
0 Fingers = Easy
1 – 5 Fingers = Just-right
6 + Fingers = Challenge
http://imaginationsoup.net/2012/06/how-to-help-your-child-understand-what-he-reads-part-i/
Are your kids understanding (comprehending) what they read? Because if they aren't, you need to know. And you need to know how to help them at home. Especially over the summer.
Some kids don't stop when they're confused, they just keep going! (Aaah!)
I had 5th graders who were proficient at faking it. Since I always let my students choose their own books, I couldn't know the plot of every book. But, even if you haven't read the book, it's possible to do a sniff test and see if your kids are really understanding what they read. Here's how.
QUICK COMPREHENSION CHECK (EVEN IF YOU HAVEN'T READ THE BOOK)
1. Skim
— even a chapter or two. Ask your child about the part you skimmed.
Do you remember what happened when ________?
Why did ____________ do _______________?
2.
Listen for confusion clues
. Phrases like . . .
"I forget."
"It's hard to explain."
WHAT TO DO IF YOUR CHILD ISN'T COMPREHENDING
The most important thing you want your children to understand is that
good readers know if they don't understand.
If your child does not have a movie in his or her head about the story — then they're aren't comprehending.
I KNOW WHEN I DON'T UNDERSTAND.
Teach your child what to do if he/she doesn't understand.
If you don't understand you should: 1) stop and use a reading strategy, 2) get help, or 3) decide if the book isn't at your reading level and pick a different book (as long as picking a different book isn't an avoidance strategy that is used every time.)
Good readers use specific strategies; strategies that kids can learn and that you can teach your kids. Help your kids become better readers, readers who comprehend what they are reading, when you read with them – from beginning readers to more advanced readers.
READING COMPREHENSION STRATEGIES

Get details here: http://imaginationsoup.net/2012/06/help-your-child-read-and-comprehend-part-ii/
How to prepare your child before she leaves for summer camp
Most people have fond memories of their camping experiences. For parents, the anxiety of preparing for those days can be agonizing. Whether it's a day camp or an extended stay, parents can make the most out of the experience by preparing in advance.
Read More.
And now for something completely different!
How to Grow Potatoes in a Trash Bag : How-To : DIY Network
Time Several Months
www.diynetwork.com
The DIY Network garden experts show how to plant potatoes in a trash bag, a fun way to grow potatoes and get children interested in gardening.