Programs at the Bridgewater Library, other libraries in the Somerset County Library System and around the community…
Note: In honor of Martin Luther King's Birthday, the library will close at 5 p.m. on Monday, Jan. 16th.

@ Bridgewater Library: Programs
Sing-a-Long: Sing, Swing, and Sway Along
(For Families with children of all ages) Wednesday, January 4th 10:00-10:30 am
Warm up with Winter tunes! Sing away a Winter's day with these fun and funny songs!
No registration required.
Caldecott Committee: 'You Be the Judge!'
(Grades K-6) Monday, January 9th 4:30-5:30
Registration required.
Become an honorary member of the 2012 Caldecott Committee. Join us as we look at a selection of last year's best illustrated books and decide which we think should win the Caldecott Award for the most notable illustrations. When the official Caldecott Award selections are released on January 23rd, we can see if ours won!
Our Jan-Feb. sessions begin the week of Jan. 10th.

Family Story Time

(ages 2-6)

Tuesdays at 10 a.m. and 1:30 p.m.

Join us each week for stories, songs, finger plays, and a short film.

Toddler Time

(18 mo.-3)

Wednesdays at 10 & 11 a.m. and

Thursdays at 10:30 a.m.

Clapping and singing, rhymes and books….introduce your toddler to the beginnings of story time!

Infant Lap Sit

(birth to 18 months)

Thursdays at 9:30

Clap your hands and stamp your feet and let you baby feel the beat of stories, songs and rhymes. No registration required.
Dog Behavior & Training Basics
Wednesday January 11, 2012 4:30 PM to 5:30 PM For all ages.
Registration Required.
Join Iris Fryzel and her retired service dog, Mindy, and learn how dogs think and why they behave the way they do! Other topics covered include how and why dogs are trained and how problem behaviors are addressed. She will demonstrate some commands with Mindy as well as have a Q&A session.
Mariah's Puppets: 'The Giving Tree & The Selfish Litterbug Giant'
(Grades PreK-5) Saturday, January 14th 11:00am-Noon
No registration required
Through the escapades of the Selfish Litterbug Giant, students learn about the problems caused by litter. With their help during the puppet show, he is finally encouraged to stop littering and reduce, reuse and recycle. 'The Giving Tree' teaches a powerful message about the gift of nature and how we can give back and make a difference.
Chinese New Year: Year of the Dragon (Ages 3+)
Saturday, January 21st 10:30-11:30am
Registration required
Gung Hay Fat Choy! Happy New Year! Join us as we welcome in the Year of the Dragon with stories and crafts - a big dragon that everyone will help to decorate and a paper lantern for children to take home.
Registration begins January 6.
Lego Club
(Grades K-6) Monday, January 23rd 4:30-5:30pm
Registration required
Hey LEGO fans, here's a club just for you! Get together with other LEGO-maniacs, share ideas and tips on building, and have a great time! Library LEGOs will be available for building, so you do not need to bring your own.
Registration begins January 9.
Rocket Readers: 'Mr. Putter and Tabby Write the Book'
by Cynthia Rylant (Grades 1-3) Tuesday, January 24th 4:30-5:30pm
Registration required
Mr. Putter has always wanted to write a mystery novel - and Tabby is happy to help. So, during a big snow, Mr. Putter gets ready to write his book. But, who knew there would be so many delicious distractions along the way?
Registration begins January 10.
Chapter Book Club: 'How Oliver Olson Changed the World'
by Claudia Mills Wednesday, January 25th 4:30-5:30pm
Registration required
Oliver Olson's teacher is always saying that one person with a big idea can change the world. But, how is Oliver supposed to change the world when his parents won't let him do anything on his own - not his class projects of even activities such as the space sleepover at school! Afraid he will become an outsider like ex-planet Pluto, Oliver decides to take control of his corner of the universe!
Registration begins January 11.
Winter Craftacular!
(Ages 3-8) Saturday, January 28th 10:00am
Registration required
Put on your winter jacket, your warmest hat, scarf, and gloves, and join us at the library for a story and craft to celebrate the Winter season!
Registration begins January 13.
There are LOTS OF PROGRAMS at other system libraries for your children & teens…check out their online calendars under the "events/programs" tab on our home page for more information.




@ the Library – for Teens:
Cupcake Boss
(Grades 6-12) Tuesday, January 10 7:00 - 8:15 pm
Registration and release form required – registration begins 12/27
Come learn how to decorate cakes and cupcakes like the pros! Professional cake decorator Samantha DeOliveira will teach us traditional piping skills (including how to make borders, writing words, and lots of shapes!), and everyone will decorate and their own jumbo cupcake to take home and eat!
Talk It Up (Grades 5-8)
Wednesday, January 11th 7:00-8:00pm
Registration begins December 28.
If you love to read and talk about books, you are cordially invited to an hour of book talk and friendly company.
Today, we will select what books and/or films we will be discussing in 2012.
Make a Difference @ the Library!
(Grades 5-6) Thursday, January 12th 7:00-8:00pm
Registration required.
STUDENTS IN GRADES 5 AND 6: Here is your chance to make a difference by volunteering at the library!
Teen Advisory Board
(For Students in Grades 6-8) Tuesday, January 17th 5:30-6:30pm
Teen Advisory Board
(For Students in Grades 9-12) Tuesday, January 17th6:30-7:30pm
Registration required
Do you want to make a difference at your library? Do you have suggestions for programs, new books, movies, or video games? Then come to one of our upcoming T.A.B. meeting! Community service hours will be awarded for attendance and snacks will be served!
Teens,
looking for more volunteer hours this winter
? – check out the teen volunteer opportunities at the Children's Museum & the Environmental Education Center – details in the
Around the Community Section
of this newsletter (below).
@ the Library: Displays:
Check out a Winner! –

look for Caldecott and Newbery Award winning books on our display near the reshelving area.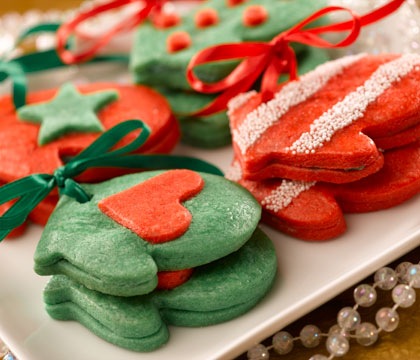 Get Cooking

– we have a display of cookbooks with lots of ideas for multi-generational tasty indulgences

at the back of the Youth Services Reference Desk.
Whether it's a
kid-friendly cookie recipe
for a party or a family recipe handed down for generations, getting kids in the kitchen not only helps them hone new skills but is a great way to spend time together.
Read more »
Holiday Display --
Celebrate Martin Luther King's Birthday
– books atop the Holidays Section.
Introduce your children to this great man and the history of segregation in our country.
Around the Community:
Here are just a few events from listings in various calendars & online newsletters including
njartsmaven.com
,
Hillsborough, Branchburg, Somerville Macaroni Kid
, and
Warren Macaroni Kid
. If your family is looking for things to do, take a look at these sites, as well as many other area event listings in the "useful websites" section on the right side of this blog (if you are getting this via email, just click on the headline to see them listed.)
Award Winning Author Jordan Sonnenblick is coming to the Bernardsville Public Library TONIGHT!! (Wednesday 1/4)
Jordan Sonnenblick, author of books
Drums, Girls, and Dangerous Pie
,
Dodger and Me
,
After Ever After
(winner of the Schneider Family Award) and more, will be visiting the Bernardsville Public Library on Wednesday, January 4, 2012 to talk to students about being a writer and his experiences as an author. As an twelfth grade student of Frank McCourt, the Pulitzer Prize winning author,
Sonnenblick found that he thrived in creative writing. He studied English in college, volunteered for Teach For America upon graduation, then took an English teaching job in New Jersey that would change his life forever. Sonnenblick had a student whose brother was being treated for cancer. While outwardly she did not show distress, Sonnenblick asked her mother if he could recommend a book about a teen going through a similar situation. When her mother said yes, Sonnenblick realized that there was not a book published that fit the bill. So he wrote
Drums, Girls and Dangerous Pie
.
The Bernardsville Public Library is hosting a Meet & Greet with Jordan Sonnenblick on Wednesday, January 4th from 5pm-5:45pm for teachers, parents, and all other adults in the community. Please, no children at the Meet & Greet.
Click here to register.
This Meet & Greet will be followed by a 7pm program, An Evening with Jordan Sonnenblick, open to all ages. After his talk, Jordan will take questions from students only, then he will be available to sign books. Registration is required for An Evening with Jordan Sonnenblick.
Click here to register.
The Environmental Education Center
190 Lord Sterling Rd. Basking Ridge, NJ 07920
has lots of activities for kids this winter including dinosaurs, whales, and maple sugaring.
Events require registration. Here's their January Calendar.
Attention: TEENS Saturday, January 7 - The Green Team
Children who have to fulfill a community service requirement for school will enjoy the educational and fun activities at the EEC. 1:00 PM - 4:00 PM Ages 12-15. Registration required. Cost: FREE. Register online at
www.somersetcountyparks.org
or call 908-766-2489.


Wonder Walk for Families: The Magic of Winter at Duke Farms

Rt. 202S Hillsborough

Saturday, January 14, 1 to 3 p.m.

Every day outdoors brings a new experience. Walk with us through a section of the woods at Duke Farms, touch the tree bark, check for animal tracks in the snow or mud, and listen for the sounds of birds in the trees. Whatever we find we will explore. This program is designed for families with children ages 5 and above. Dress for the weather, including appropriate footwear.

(Note: This program will be rescheduled in the event of inclement weather.)

Cost: $8 per person; $5 for member of N.J. Audubon; cost will not exceed $20 per family. Space is limited and advance registration is required.
At the Morris Museum

6 Normandy Heights Road | Morristown, NJ 07960




Lego Lovers, Check out The Art of the Brick

®

On View through February 20, 2012
Nathan Sawaya is an award-winning artist who creates large-scale sculptures using only toy building blocks: LEGO® bricks. See this touring exhibition, which focuses exclusively on LEGO as an art medium. Read more

here

.




Image:

Yellow

, Nathan Sawaya, brickartist.com






The Children's Museum's next program is Rainforest Canopy – interactive activities most typically suitable for children ages 3 to 9
Sunday January 8, 2012
10AM-2:30PM
Families can arrive and leave at any time. Parents and/or caregivers are expected to stay with children during the museum visit. Please use discretion in bringing very young children, as the museum is NOT baby-proof (some craft items are small and could present a choking hazard).
Main Location: The PeopleCare Center, 120 Finderne Avenue, Bridgewater, NJ 08807 (parking and entrance are in the rear of the building).
Cost: A $3/ per child donation is suggested for those who can afford it. For more information: somersetcminfo@gmail.com or call 908-595-0001.
Their next program will be on Sunday January 15th from 10-2:30 Journey Back in Time: Rocks, Minerals, and Dinosaurs


TEENS, LOOKING FOR VOLUNTEER HOURS?? – Check

here

for volunteer opportunities at The Children's Museum this winter.

RVCC PLANETARIUM SHOWS FOR KIDS
All shows run approximately 40 minutes. Admission: $6 for one show, $11 for two shows on the same day Call 908-231-8805 for reservations!
Magic Tree House: Space Mission
Saturdays, January 7, 14, 21, and 28
3:00 p.m.
What would you do if you found a note with lots of question on it? "How many stars in the starry night sky? If we flew to the Sun, how long would we fly? Will we travel to planets and will it be soon? Will we ever be able to live on the Moon? How does it feel to journey through space? Why is our Earth so special a place?" From the authors of the best-selling novel series, join Jack and Annie as they discover the secrets of the Sun, Moon, planets, space travel, and more. Who can help them answer the mysterious "M's" questions? (recommended for ages 5 and older)
Laser Light Saturdays, January 7, 14, 21, and 28 4:00 p.m.
Listen to songs by a variety of artists while lasers draw pictures on the dome overhead. (recommended for ages 6 - adult)
Winter Skies Saturdays, January 7, 14, 21, and 28 7:00 p.m.
The brightest stars of the year are clustered in the winter night sky. Learn how to use Orion as a guide to finding other stars and constellations this season.
Rockin' Rocket Ride Sunday, January 22, 2:00 p.m.
Put on your space suit and blast off into outer space! Catchy songs teach us about the planets and moon rocks. We'll also discover what stars are in tonight's sky. (Recommended for ages 3-8 accompanied by an adult)
Sky Lights Sunday, January 22, 3:00 p.m.
A laser and video concert featuring songs by mr. RAY (Kalien the Alien, ROY G BIV) and Jane Murphy (Moon Rock Rock, Is Anybody Else Out There?) as well as favorites like "ABC" by the Jackson 5 and Disney's "When You Wish Upon a Star." (Recommended for ages 4-8 accompanied by an adult)
A planetarium show for families with children on the Autism Spectrum or with other developmental disabilities.
January 22, 2012 4:30 - 5:30pm
All ages are welcome to this one hour sensory-friendly program. The show will provide a comfortable and judgment-free space that is welcoming to all families. The doors will remain open so that children will be able to come and go. Lights will be left dim and audio will be lowered and at a consistent level. The sky show will include: music, laser lights, planets, stories, the Moon and constellations. Ticket Price: $5.00 per person
Tots on Tour at Grounds for Sculpture (Hamilton)
January 7 and January 21, 2012 Admission: $12 (Adults); $10 (Students/Seniors); $8 (Children); Free for GFS Members
Bring your toddler to learn about sculpture through hands-on activities. Listen to a story, become park explorers, and make original works of art. Rain or shine! Lesson and theme change monthly. Instruction designed to meet learning needs of 3-5 year olds. Children ages 3-5 (only) must be accompanied by an adult. Space is limited and on a first-come, first-serve basis. Meets in the Visitor's Center. Instructor: Joslyn Johnson. Free with park admission.
Saturday, January 7 - Home Depot - Kids Workshop Build. Learn. Create. Have fun with Kid's Workshops! January - Make A Savings Shed Bank!

FREE hands-on workshops designed for children ages 5 - 12 offered the 1st Saturday of every month at all The Home Depot stores between 9:00 a.m. – 12:00 p.m. No Registration Required.
Workshops teach children do-it-yourself skills and tool safety along with instilling a sense of pride and accomplishment. All kids get to keep their craft and receive a FREE Kids Workshop Apron, commemorative pin and certificate of achievement.
A free children's clinic with instruction will be held at Lowes 10-11 a.m. Each participant will receive a free apron, goggles, a themed patch, and a certificate of merit upon completion of their project. This castle comes with stickers, paperboard cutouts and a working drawbridge!
Registration required – register
online
.
Build-a-saurus: Saturday 01/28/2012
Your child can build this cool dinosaur and then choose the stickers to make it a cartoon or a realistic dinosaur!
CALLING ALL BUDDING PLAYWRIGHTS: A COMPETITION FOR YOU!
The Theater Project's 10th Annual Young Playwrights CompetitionNow Seeking Submissions from NJ High School Student Playwrights
The winning scripts will be performed in March 2012 by The Theater Project during the state-wide Family Week at the Theater celebration of theater and New Jersey's youth.
How to Enter
: By
January 23, 2012
, please submit a
10-30 page script
by to The Theater Project PO Box 101 Union, NJ 07083-0101 or by e-mail to
TheaterProject@aol.com
. All entries must include a
SASE
(self-addressed stamped envelope), a biography of the author including contact information, and the
$5 entrance fee
(check or money order, payable to THE THEATER PROJECT) which can be sent via snail mail for e-mailed scripts. Only
one entry per author
. Please remember that you
must be a resident of New Jersey and a secondary school student in the 2011- 2012 academic year
to be eligible.
All questions can be directed to The Theater Project at 908.809-8865 or by e-mail at
THEATERPROJECT@aol.com
.

29th Annual New Jersey Young Playwrights Contest
Attention playwrights in grades 4-12:
The submission deadlines for the 2012 New Jersey Young Playwrights Contest & Festival are quickly approaching! Have your voice heard and submit your play today.
Submissions must be received by
January 14, 2012
for playwrights in
grades 10-12
; and by
January 15, 2012
for playwrights in
grades 4-9
.
Scripts will be reviewed by theater professionals from across the country and a written critique will be provided to each playwright. Select plays will be chosen for further development and a public reading in May and December. Further information about the Contest and Festival may be found online at
www.njypf.org
.
Don't miss out…. Have your voice heard!
Submit a play
today!
There may be up to three winners in each division. High School winners receive a New Jersey Governor's Award in Arts Education, cosponsored by the New Jersey Arts Education Partnership and the New Jersey Department of Education. Winning playwrights who individually write their play (i.e. without a co-author) may be eligible to receive a scholarship to attend Camp Premiere, the summer theatre program at Premiere Stages. Elementary and Junior High School award recipients will receive Certificates of Achievement.
Read more »
Learn the REAL cost of college - the financial impact of the various college finance alternatives: Stafford Loans, PLUS Loans, 401-k Loans and private student loans. College planning specialist Bob Tramo will be here to explain options for financial planning for higher education, including college loan alternatives and exploring opportunities for receiving Gift-Aid (free money).
Warren Library, 42 Mountain Boulevard, Warren, NJ. Program Room. 7:00 PM - 8:00 PM Registration required. Register in-person, online at
www.somerset.lib.nj.us/warren
or call 908-754-5554 ext. 23. Free.
SAT/ACT COMBO PRACTICE TEST
Saturday January 21, 2012 10:00 AM to 2:15 PM For Grades 9-12
Registration Required.
Free.
Deciding between the SAT or ACT? This free 4 hour Combo Practice test is a great opportunity to experience both tests and decide which is right for you. Students will receive feedback from Kaplan Test Prep that compares their performance on sections of each test. Bring two #2 pencils and a calculator.
SNOW DATE: If cancelled due to inclement weather, the program will be held Saturday, February 4, 2012 from 10 am – 2:15 pm.
Let Your Fingers Do MORE walking:
Want to help your kids learn to write Thank You notes? Check out suggestions in this article from ImaginationSoup.net.
TED
Kids save the world! From TEDs "18 ideas to shape 2012" countdown, here's Idea #1: John Hunter and the World Peace Game.
John Hunter: Play the World Peace Game
In this special year-end collaboration, TED and The Huffington Post count down 18 great ideas of 2011, featuring the full TEDTalk with original blog posts that we think will shape 2012.
KhanAcademy.org provides a library of over
2,600 videos
covering everything from arithmetic to physics, finance, and history and
268 practice exercises
to help you learn what you want, when you want, at your own pace.