Programs at the Bridgewater Library, other libraries in the Somerset County Library System and around the community…
Our Sept.-Oct. session of storytimes, toddler times and infant lap sits ENDS Oct. 14th. There will be special Halloween storytimes on Tues. Oct. 2th, regular weekly programs will resume the week of Nov. 1st.
@ Bridgewater Library: Programs
Technology Open House
Saturday October 15, 2011 1:00 PM to 4:30 PM Join us for 'scary good time' as we show you how to download media to your digital device. Bring your e-book reader, MP3 player, etc. and your questions! We will also have a drawing for a MP3 player.
Kindle users: we now have e-books for you too!
Pumpkin Fun Saturday October 22, 2011 (Ages 3+)
9:30 AM to 10:30 AM
or
11:00 AM to 12:00 PM
Join the Bridgewater Garden Club for the annual pumpkin-decorating program! Create a fun, magnificently decorated pumpkin - you bring the pumpkin and we'll supply the decorating materials! Paints will be used, so be sure to wear old clothes or bring a smock. Please bring a box to carry home your pumpkin.
Registration required.
Folk Dances of India
Saturday October 22, 2011 2:00 PM to 3:00 PM
**For children of all ages** Registration required.
The Nrithyanjali Institute of Dance ensemble, led by Ramya Ramnarayan, will perform the ancient dance from Barata Natyan, which features a highly stylized technique. Dancers are adorned with exquisite costumes, jewelry, and make-up to resemble temple sculptures. Audience participation is not only welcome, it's encouraged!
Nrithyanjali Institute of Dance is a premier dance institute in the tri-state area, dedicated to preserve, promote, and propagate classical Indian dance forms. In addition to presenting traditional themes and stories from Hindu mythology, Nrithyanjali Institute strives to educate varied audiences of all ages about dance style, using innovative teaching methods in workshops that are offered throughout the year.
LEGO Club (For Grades K - 6)
Monday October 24, 2011 4:30 PM to 5:30 PM
Registration begins October 10.
Hey LEGO fans -Here's a club just for you!Get together with other LEGO-maniacs, share ideas and tips on building, and have a great time. Library LEGOS will be available for building, please do not bring your own.
Special Halloween Storytime.
Tuesday October 25, 2011
10:00 AM to 11:00 AM
or
1:30 PM to 2:30 PM
. No Registration Required. Get ready for the holiday with some (slightly) scary stories and songs. Children (and adults, if they wish) are welcome to attend in costume.
Rocket Readers
**For Grades 1-3**
Tuesday October 25, 2011 4:30 PM to 5:30 PM.
**Registration is required
.**
An exciting program for brand new readers! At each program we will discuss a book, play some games, or create a "book-tiful" craft related to the story. Students should read the book prior to the program. Copies of the book will be available at the Youth Services Reference Desk. This month's book:
Mr. Putter and Tabby Paint the Porch
by Cynthia Rylant. Now that it's spring, Mr. Putter decides it's time to paint the porch. Tabby tries to be helpful, but the end result is a pink spotted porch, a pink spotted squirrel, and a pink spotted Tabby! Join us to read and discuss the book, and a craft.
Talk It Up Book Discussion Group
(For students in grades 5-8) Tuesday October 25, 2011 7:00 PM to 8:00 PM
Registration Required.
Chains by Laurie Halse Anderson. See description below in the teen programs section.
Chapter Book Club
October 26, 2011
(for grades 3 & 4)
4:30-5:30
I Survived the Shark Attacks of 1916
Lauren Tarshis. In the summer of 1916, ten year-old Chet Roscow is captivated by the local news: a Great White shark has been attacking and killing people up and down the Atlantic Coast, not far from Chet's hometown of Springfield, New Jersey.
Registration required.
Halloween Hootenanny -- Sing-Along and Interactive Activities
Saturday October 29, 2011 for children of all ages and their families. 10 a.m. to 11 a.m. Join us in costume as we celebrate this fun holiday.
No registration required!
'What Did You Say:' Parent-Teacher Workshop
Strategies for Helping Teachers and Parents Recognize and Respond to Children's Hearing Loss and Auditory Processing Disorders.
Wednesday November 2, 2011 7:00 PM to 8:30 PM
Registration Required.
A workshop for educators, parents and caregivers
More than 1.5 million students in this country have hearing deficits or auditory processing disorders but many are unrecognized and often the children are just labeled 'distracted' or 'lazy.' Learn how to recognize the signs of a student with auditory difficulties and ways parents, teachers, and schools can help these children learn and cope.
Presenter: Dr. Robert Woods is the founder of Speech and Hearing Associates (SHA). He is college professor, is licensed both as an Audiologist and as a Hearing Aid Dispenser, and has performed audiological evaluations and (central) auditory processing evaluations for over 65 NJ school districts.
Our Nov-Dec. weekly sessions begin Nov. 1st:
Tuesdays at 10 a.m. and 1:30 p.m.
Family Story Time
(ages 2-6)
no registration required.
Join us each week for stories, songs, finger plays, and a short film.
Wednesdays at 10 & 11 a.m. and
Thursdays at 10:30 a.m.

Toddler Time

(18 mo.-3) no registration required.
Clapping and singing, rhymes and books….introduce your toddler to the beginnings of story time!
Thursdays at 10:30

Baby Book Time

(birth to 18 months) no registration required.
Clap your hands and stamp your feet and let you baby feel the beat of stories, songs and rhymes.
Want to see more of our Fall Schedule? Check out our October Bridgewater Library Online Calendar. Also, a reminder that Somerset County Library Cardholders can attend programs at any of our branches…check out their online calendars under the "events/programs" tab on our home page for more information.
@ the Library – for Teens:
Teen Advisory Board
: Tuesday October 18, 2011. 6:30 PM to 7:30 PM
For students in Grade 6 – 12 **Registration required
Do you want to make a difference at your library? Do you have suggestions for programs, new books, movies, or video games? Then come to one of our upcoming T.A.B. meeting! Community service hours will be awarded for attendance and snacks will be served!
Talk It Up Book Discussion Group
(For students entering grades 5-8) Tuesday October 25, 2011 7:00 PM to 8:00 PM
Registration Required
If you love to read and talk about books, you are cordially invited to an hour of book talk and friendly company. Parents and parent substitutes are welcome to join in the discussion.
Chains by Laurie Halse Anderson.
If an entire nation could seek its freedom, why not a girl? As the Revolutionary War begins, thirteen-year-old Isabel wages her own fight for freedom.
@ the Library: Displays:
A is for Alphabet, I is for Imagination!
-- Check out our great display of innovative alphabet books – they are definitely not just for pre-schoolers! – near the re-shelving area.
Math Counts: Great Books to Help Kids Enjoy and Understand Mathematical Concepts – above our picture book section

Around the Community:
A YEAR WITH FROG AND TOAD

By Robert and Willie Reale
WHEN: Saturday, October 15, 11 AM
WHERE:
The Edith Kutz Theater located in the Lackland Center, 715 Grand Avenue, Hackettstown on the Campus of Centenary College.
TICKETS:
$10 for adults and $8 for children
A Year With Frog And Toad
remains true to the spirit of the original stories created by Arnold Lobel, as it follows two great friends, the cheerful and popular Frog and the rather grumpy Toad through four fun-filled seasons. Waking from hibernation in the spring, they proceed to plant gardens, swim, rake leaves and go sledding, learning life lessons along the way, including a most important one about friendship and rejoicing in the attributes that make each of us different and special.
Frog and Toad
is part of the
new Young Audience Series third Saturday Festival
presented by the Centenary Stage Company.
Every third Saturday of the month will feature a different production suitable for ages Pre- K to Adult.
For more information on the YAS Third Saturday Series contact the Centenary Stage Company Box office at 908.979.0900 or log onto
Centenarystageco.org.
RVCC Planetarium Fall Schedule
AstronoMyths
Saturdays, October 15, November 5, 12, 19
3:00 p.m.
The Autumn Skies are full of myth and science. Learn some of the Greek mythology associated with the constellations, then look beyond the stories to discover the deep sky objects hidden within: binary star systems, star clusters, and giant galaxies.


Fall Skies
Saturdays, October 15, November 5, 12, 19
7:00 p.m.
Learn what stars, planets, and constellations are visible in the sky tonight.

Spooky Skies
Saturdays, October 22 and 29
3:00 and 7:00 p.m.
This Halloween, come to the RVCC Planetarium to witness spine-chilling tricks and treats of Spooky Skies. Spooky Skies takes viewers back to medieval Ireland to explore the roots of the Halloween holiday, then into the heavens to draw parallels between some celestial objects and famous monsters. What does a werewolf have on an inescapable Black Hole, or a noxious, deadly planet like Venus, or a crushing, dangerous supernova?

Laser Light Waves
Saturdays, October 15
4:00 p.m.
Lasers illustrate songs by a variety of artists, including U2 and Moby.



Laser Dark Side of the Moon
Saturdays, October 15
8:00 p.m.
Songs include "Speak to Me," "Time," and "Brain Damaged."



Fright Light -- family version
Saturdays, October 22 and 29
4:00 p.m.
Features songs including "Alive" by Meatloaf and "Thriller" by Michael Jackson.






Fright Light -- PG-13 version
Saturdays, October 22 and 29
8:00 p.m.
Not recommended for young viewers or those easily scared! Features songs including "Alive" by Meatloaf and "Thriller" by Michael Jackson, and "The Night Santa Went Crazy" by Weird Al.
Origami Craft at Bound Brook Library
Thursday October 13, 2011 6:00 PM to 7:00 PM (Grades 5 - 12)
Registration Required.
This is a great opportunity to learn origami. You will have the chance to complete at least 2 projects.
Tuesday, October 18 - Boys Book Club Planning Meeting
at Watchung Library, 12 Stirling Road, Watchung. 7:30 PM - 8:30 PM Boys in grades 5 and 6 with companion. Registration required.
Join a fun book discussion group just for guys in 5th & 6th grades and their dads, granddads, uncles, big brothers, mentors or guardians. Books and other reading materials will be used to provide the theme for each meeting, and activities may also include crafts, games or special guests. This is a planning meeting to determine interest, decide on meeting dates and times, and select reading topics. Both students their their adult companions are invited to help plan. if you are interested but can't attend the meeting, please contact the teen librarian by email at
tcoss@sclibnj.org
.
Stories Alive with Miss D'ette! at Watchung Library
Ages: 4 to 5
Wednesday October 19, 2011 11:00 AM to 11:45 AM
Registration Required.
Miss D'ette will share one of her favorite dinosaur stories, and then the children will make their own fossils with Playdough.
Science in the Library at Somerville Public Library
Thursday October 20, 2011 4:00 PM to 4:45 PM
'Bet You Can't.'
Simple, but impossible feats and the science behind them. Grades 2-5
Registration Required.


Thursday, October 20 - Home School Offerings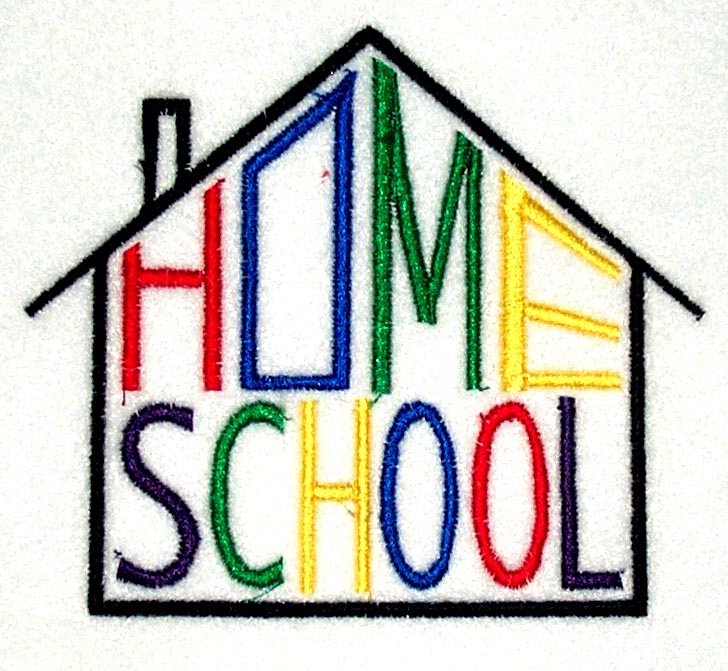 Children who are home-schooled will have an opportunity to learn about environmental topics in a hands-on session to learn about life in the Great Swamp. Topic is "Big Fish in a Little Pond."
Where: The Environmental Education Center, 190 Lord Stirling Road, Basking Ridge. When: 1:00 PM - 3:00 PM Who: Ages 7 to 12. How: Registration required. Register online at www.somersetcountyparks.org under Naturalist programs or call 908-766-2489.Cost: $12 per person.
PEACEMAKER
By David Holman
WHEN: Saturday, October 22, 2 PM; doors open at 1:30 but reservations are required
WHERE:
George Street Playhouse,
9 Livingston Avenue, New Brunswick
TICKETS:
Free
www.gsponline.org
The Blues and the Reds have lived on either side of the wall for decades. Interactions is forbidden and both communities live in an atmosphere of fear, suspicion, and mistrust. But when Simp, a curious young Red, meets a Blue for the first time, they learn they have a great deal to offer one another and an unexpected friendship blossoms. Peacemaker encourages the audience to participate in a charming parable of our increasingly diverse society, promoting an end to prejudice based on what people look like and where they come from.
The performance is part of the George Street Playhouse Open Stage Series, a number of free performances for the community presented with support from the New Jersey State Bar Foundation.
"THEATER FOR EVERYONE" SERIES DESIGNED FOR CHILDREN WITHAUTISM AND OTHER DEVELOPMENTAL DISABILITIES
Paper Mill Playhouse, in partnership with Pushcart Players, New Jersey's premier producer of theater for young audiences, will present the next special engagement in their
"Theater for Everyone"
Sensory Friendly Series with the live musical
LET FREEDOM RING
WHEN: Saturday, October 22, 10 AM
WHERE:
Paper Mill Playhouse, 22 Brookside Drive, Millburn
TICKETS:
Reserved tickets are $12-$20.
Tickets may be purchased by calling 973.376.4343, or at the Paper Mill Box Office on Brookside Drive in Millburn, or online at Paper Mill Playhouse's website:
www.papermill.org
.
Designed
specifically for children on the autism spectrum or with other developmental disabilities
, and planned in cooperation with Autism New Jersey and The Douglass Developmental Disabilities Center at Rutgers University,
the
theater environment will be altered for this performance, providing a sensory-friendly, comfortable and judgment-free space that is welcoming for all families
. At this unique presentation,
theater lights will remain up, sound volume will be lowered and consistent and children will be free to talk and leave their seat under parental supervision
. The show will run about
one hour with an intermission
.
"Theater for Everyone"
performances are supported by a grant from The Merck Company Foundation.
LET FREEDOM RING
is a musical celebration of our nation's birth and development using some of America's best loved folk tunes. From the arrival of the Pilgrims in 1620 to the Industrialization Revolution at the turn of the 20th Century, this riveting and ultimately true story is about ordinary people who accomplish extraordinary goals.
LET FREEDOM RING
conveys a sense of "what it was like" to be in that time and place in history; a sense of the courage required to leave the familiar and explore the unknown; and a sense of the legacy of immigrant groups coming to America to contribute to its democratic ideals. In the process of bringing history to life with effortless charm,
LET FREEDOM RING
provides a unique theater experience for young and family audiences.
Additionally, Paper Mill Playhouse will host a free
Open House
titled
"Meet Your Seat!"
on
Friday, October 21, 2011 from 3:00 PM to 6:00 PM
. This is an opportunity for children who are new to theater experiences to visit the theater space before the show. No reservations are required for the Open House. Resource material will be available including a sequence book, study guide and sing-along prep video. These items may be downloaded or viewed on
www.PaperMill.org
.
For this performance Pushcart Players are taking steps to condense and adapt the show's script to ensure it is literal and free of dramatic devises like innuendo and sarcasm, which are not readily understood by some children with autism or other developmental disabilities. They are also taking steps to equalize the dynamics of the performances to avoid sudden or jarring changes in sound levels.
Sensory-friendly performances join Paper Mill Playhouse's full menu of Access services, which include a barrier-free facility; integrated wheelchair seating; infrared listening devices; sign language interpreted, open-captioned, and audio-described performances; large print and Braille programs; and sensory seminars for patrons with vision loss to have the opportunity to touch props and costumes, have a guided tour of the set and hear the actors' voices before the performance.
CLICK HERE TO REGISTER
Appropriate for Ages 4- 12
Length:
60 minutes (Includes performance and post-play discussion)
Saturday, October 22 - The Green Team
Children who have to fulfill a community service requirement for school will enjoy the educational and fun activities at the EEC.
Where: The Environmental Education Center, 190 Lord Stirling Road, Basking Ridge. When: 1:00 PM - 4:00 PM Who: Ages 12-15. How: Registration required. Cost: FREE. Register online at www.somersetcountyparks.org or call 908-766-2489.

LUNA STAGE OPENS ITS SECOND SEASON IN THE VALLEY ARTS DISTRICT WITH A WORLD PREMIERE PRODUCTION
–
this might be of interest to some of our young scientists!!
THE DANGERS OF ELECTRIC LIGHTING
A World Première by Ben Clawson
Directed by John Henry Davis
WHEN: Thursday, October 13 – Sunday, November 13
.
Thursdays at 7:30 PM; Fridays and Saturdays at 8 PM; Sundays at 3 PM; Opening night is Friday, October 21, 8 PM
WHERE
: Luna Stage, 555 Valley Road, West Orange
TICKETS:
Preview tickets are $20; After opening, Thursdays, Fridays and Sundays are $25; Saturdays are $30. Opening night tickets are $35 and include an after-show reception.
Tickets can be purchased online at
www.lunastage.org
or by calling 973.395.5551
In the mid 1880s the world is emerging from darkness; the advent of the electric light is about to illuminate the globe. The power to spread this new wonder sits cradled in the hands of one man, Thomas Alva Edison. But when a young Serbian immigrant named Nikola Tesla arrives looking for work, Edison must struggle to keep the future of electricity within his control.
The Dangers of Electric Lighting
examines the ambitions and pride that accompany genius, the concessions made in the name of progress and the darkness on the road to light up the world.
Please note: A strobe light and smoke effect will be used during this production.
SPECIAL OPEN-CAPTIONED PERFORMANCE,
Sunday, November 6, 3 PM
TALK-BACK
after performances on:
Sunday, October 23, 3 PM,
with the creative team
Thursday, October 27, 7:30 PM,
with Paul Israel, Managing Editor of The Thomas S. Edison Papers at Rutgers University
The Improvables
provide audiences with outlandish humor, surprises, and an all-around great time. Each show consists of a series of "games" in which the performers have to act out various scenarios without knowing in advance what they are going to say or how things are going to turn out. It is the audience that often sets the scenes for the players on-the-spot. Audience members are also sometimes pulled up to join in the fun! Special
family-friendly
improv performances are good, clean fun for families with kids - the kids love it! $8.00 per person. Tickets available online at
www.watchungarts.org
. For more info: Call the Arts Center at 908-753-0190.
MUSIC IS MAGIC! Music for Special Needs Kids
at Watchung Library.
Thursday October 27, 2011 4:30 PM to 5:30 PM Ages: Birth through age 5 with Caregiver.
Registration Required.
This program is designed to provide an accepting and stimulating musical environment for special needs children and their families. Using guitar, song, movement, shaky eggs, scarves and drums, Ann creates a musical environment that is meant to be a safe haven where children and their parents/teachers can sit back and enjoy music-making.
Danny King of the Basement
at RVCC Theater
Friday, October 28 at 7PM
Tickets: $25

Danny's life is all about embracing change. He and his mom are constantly on the move, struggling to evade homelessness and overcome poverty. In two years, they have lived in more places than most kids lose teeth. But despite the adversity he faces, Danny takes on each new challenge creatively and with an energetic spirit, inspiring all he meets with his positivity, generosity, and humor.
A powerful piece of theatre that speaks to all of us.TORONTO SUN
Found Objects Arts Project Friday, October 28, 5:30 to 6:15PM
Ages 8+
Art teacher Janie Pinter will lead the group through a fun session of making something from a bunch of nothing. Before you come, go through your "junk drawer" and grab an item or two to start your artwork. We'll have plenty more to choose from and you'll go home with something greater than the sum of its parts.
Workshop is FREE. Pre-registration required. Call Cindy at 908.231.8801
WHERE:
Paper Mill Playhouse, 22 Brookside Drive, Millburn
www.papermill.org
Farmstead Arts presents its first annual Spooky Stories and Art
At Farmstead Arts 450 King George Road, Basking Ridge
Sunday, October 30, 2011 2 – 4 PM
A Halloween treat for the entire family ..... Ages 3 - 93
Costumes Welcome – come if you dare! $10 per person, $5 for seniors and children under 5 Preregistration encouraged as space is limited. Please fill in this form and mail with your check made payable to Friends of the KMS Farmstead PO Box 155, Basking Ridge, NJ 07920 or leave it at the Front Desk.
Yes – I'd like to register for Spooky Stories and Art at Farmstead Arts Sunday Oct. 30 at 2 PM: Name: _____________________
Email: ________________________________
Number of people attending: ________________________
These are just a few events from listings in various calendars & online newsletters including
njartsmaven.com
,
Hillsborough, Branchburg, Somerville Macaroni Kid
,
and
Warren Macaroni Kid
. If your family is looking for things to do, take a look at these sites, as well as many other area event listings are in the "useful websites" section on the right side of this blog (if you are getting this via email, just click on the headline to see them listed.)
Let Your Fingers Do (More) Walking:
Today's Wonder of the Day features an irresistible force that we often take for granted. Let's learn about gravity!
Have you ever wondered…
When is being grounded good?

How does gravity work?

Is there gravity in space? Find out all about zero-G at wonderopolis.org.
In the News
: Wordless Picture Books & Early Literacy
A recent
study
conducted by
Utah State University
has demonstrated that wordless picture books are more effective at developing language and vocabulary in toddlers with developmental disorders than picture books with printed text. The results of the investigation, "Maternal Input During Book Sharing: Wordless vs. Printed Books" was presented during the Annual Convention of the
American Speech-Language-Hearing Association
(ASHA) in Philadelphia in November, 2010, with the findings more widely disseminated last June.
The research revealed that parents responded to children with more complex words and sentences when sharing picture books without words than picture books that had a written narrative. While speech and other therapists have long believed they need to teach caregivers how to interact with special needs kids, the adults in the study seemed to instinctively engage with offspring when "reading" stories without words. Since questions have long been raised about the role of wordless picture books in developing early literacy, these conclusions are important validation of the effectiveness of these engaging books.
Are you looking for a ready-to-go list of delightful wordless picture books to stimulate conversation with preschool children? In the search bar in
NoveList K-8 Plus
(which you can also get to by clicking on the "useful links" section on the right side of this blog)
,
enter "wordless picture books," then click Search. On the results page, click on the Lists and Articles tab for a bibliography of picture books with visual narratives that can help develop early language and literacy.